Fall To Do List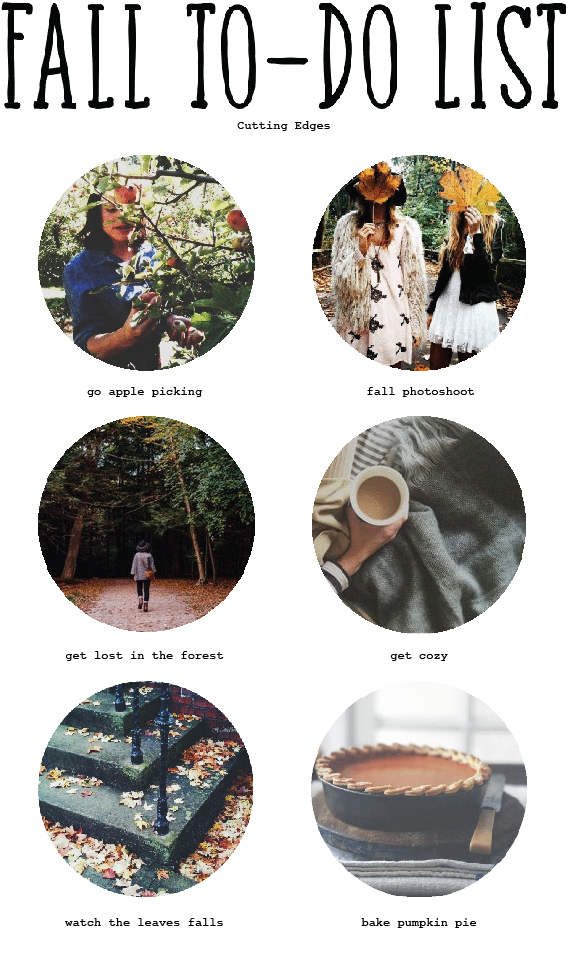 Ever sitting in your home, staring outside at the beautiful red, orange and yellow leave, and wondering what to do with yourself on such a beautiful fall day? Look no further! I complied a list of things that will perfectly place you into the fall mood. Enjoy the rest of this lovely season!
October 2014 Playlist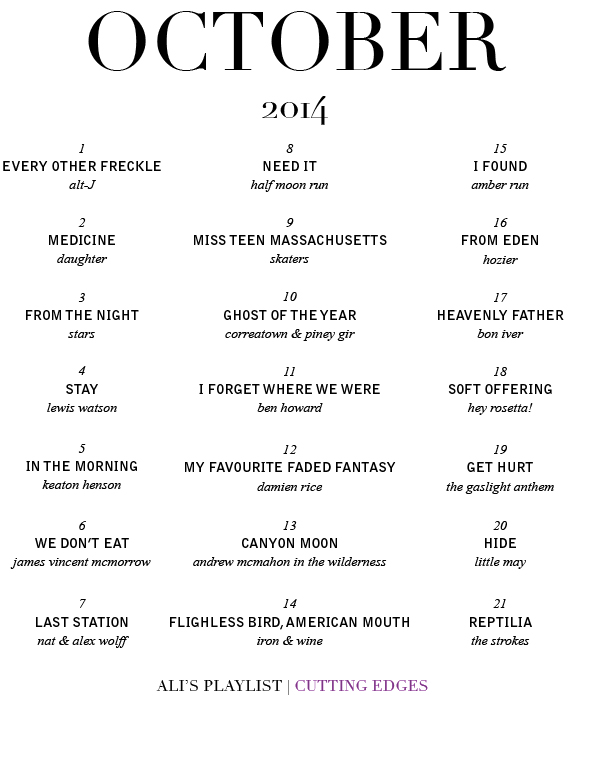 October is a wonderful time of year. It's not too cold that you cringe when you step out the door, nor is it too hot that you can't sport those lovely wool sweaters. For us Canadians, thanksgiving is in october, and it's perfect apple picking season. Basically, it's the coziest season. This month's playlist stays true to the feelings of october with a large variety of singer/songwriters, indie and folk artists. They will surely fit into the comfort of october! Enjoy!
---