snow playlist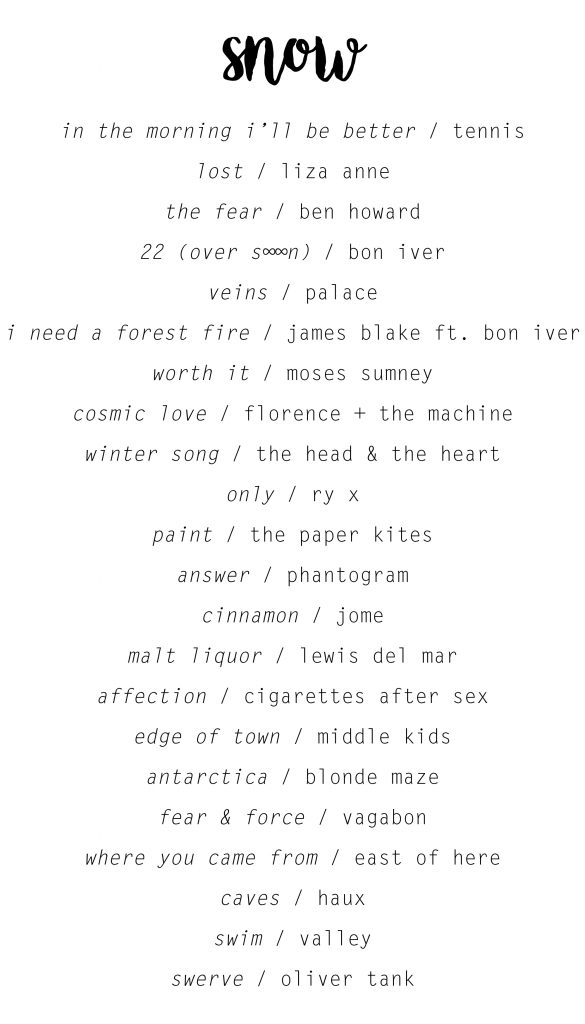 I woke up this morning to a bright, white shine through my window. Music played through my head as I got out of bed and ready to go.
There's something peaceful about snow amidst daylight. The lightness of the white snow and the shimmer of the sun bled together perfectly. The cold takes no comparison on such an inviting sight.
Enjoy this playlist, a mix to get out all the feels of nostalgia, happiness and christmas time.
You can find my full snow playlist here: snow playlist on spotify.
summer 2016 playlist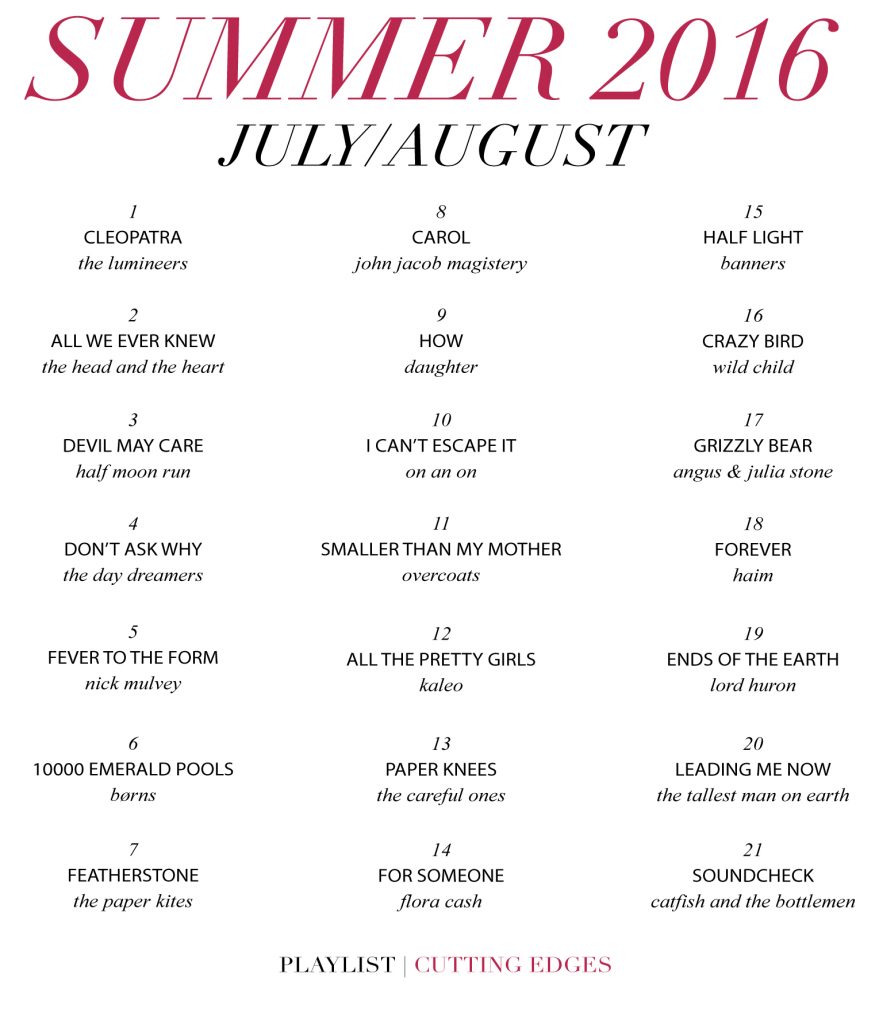 This summer has been a whirlwind, a series of crazy, amazing days and nights, and there's still so much left. I am sitting here, in awe, thinking about all the memories I have made. This playlist is a true testament to the best summer yet, a list of nostalgic, energetic and relaxed songs that fit the mood of a bright and fun season.
Bluesfest 2015
Five days of pizza and lemonade, front row in the pouring rain and dancing under the sunset to some of my favourite bands are some of the highlights from this year's Ottawa Bluesfest.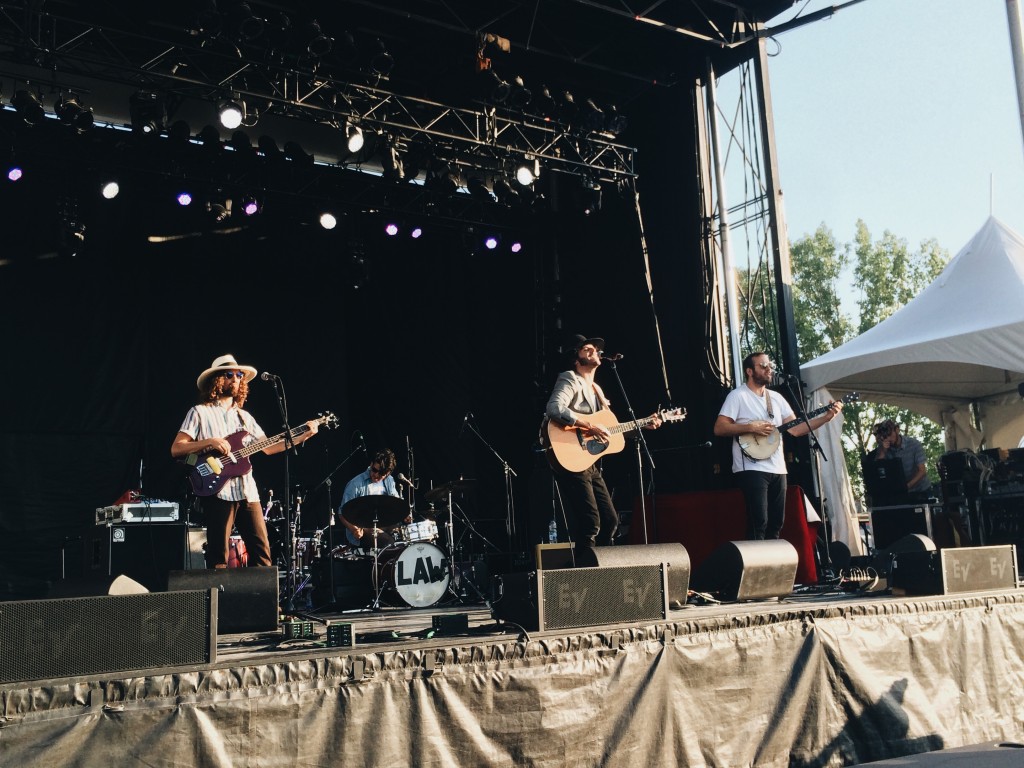 Our second time seeing Langhorne Slim & the Law live at Bluesfest.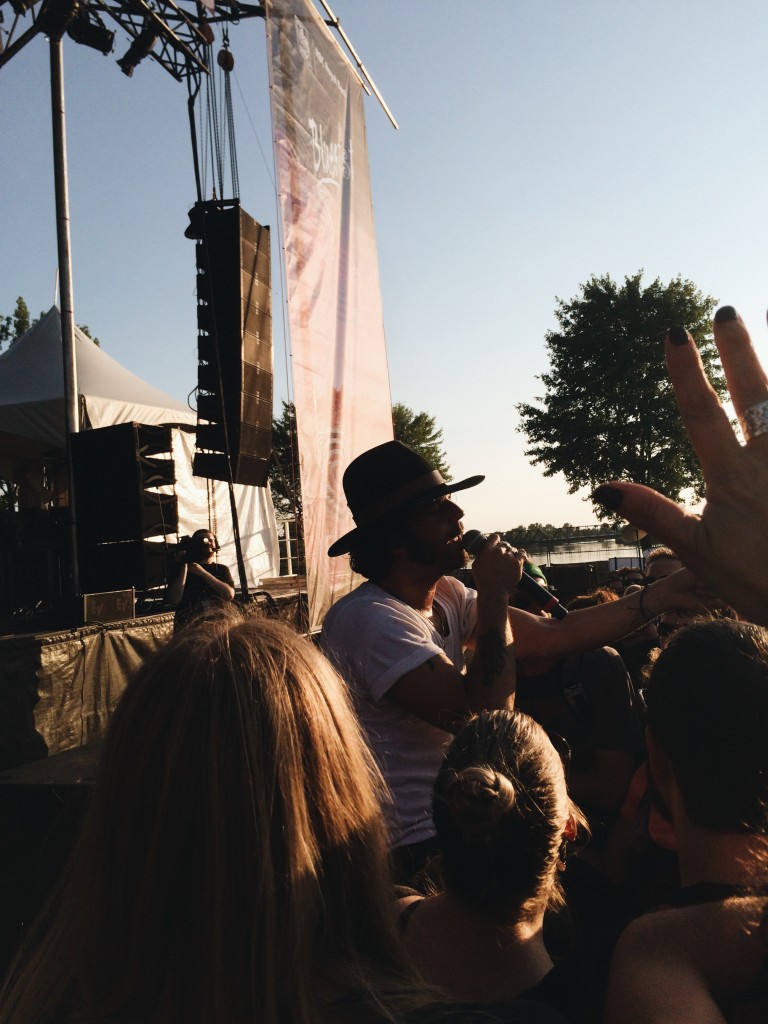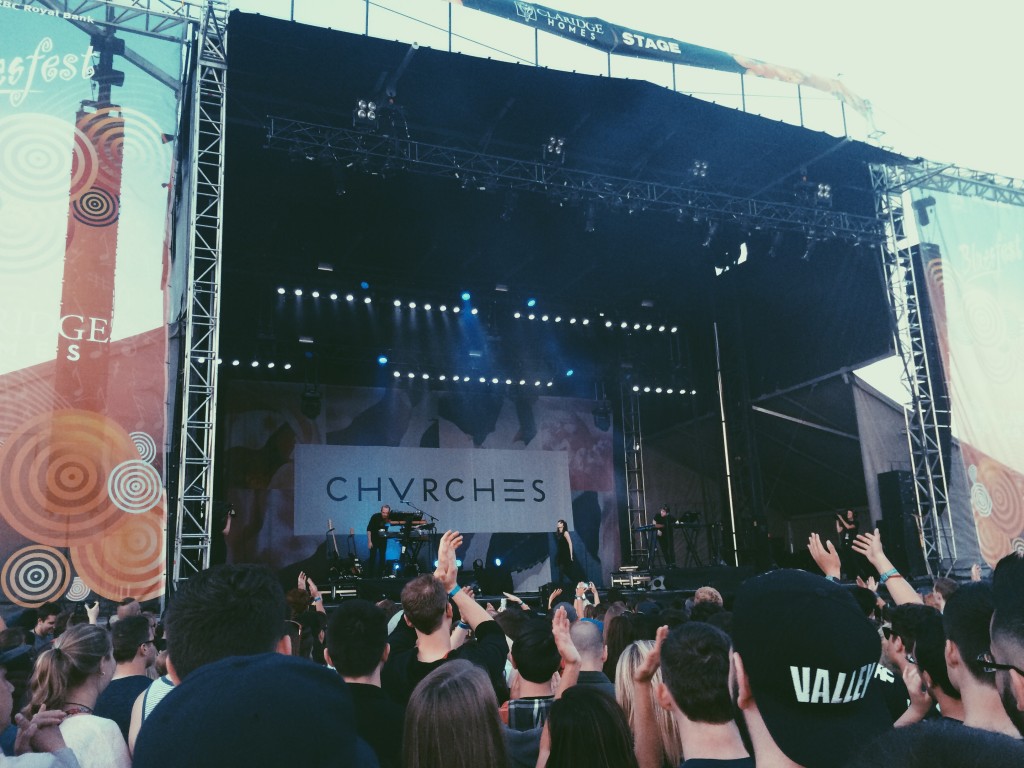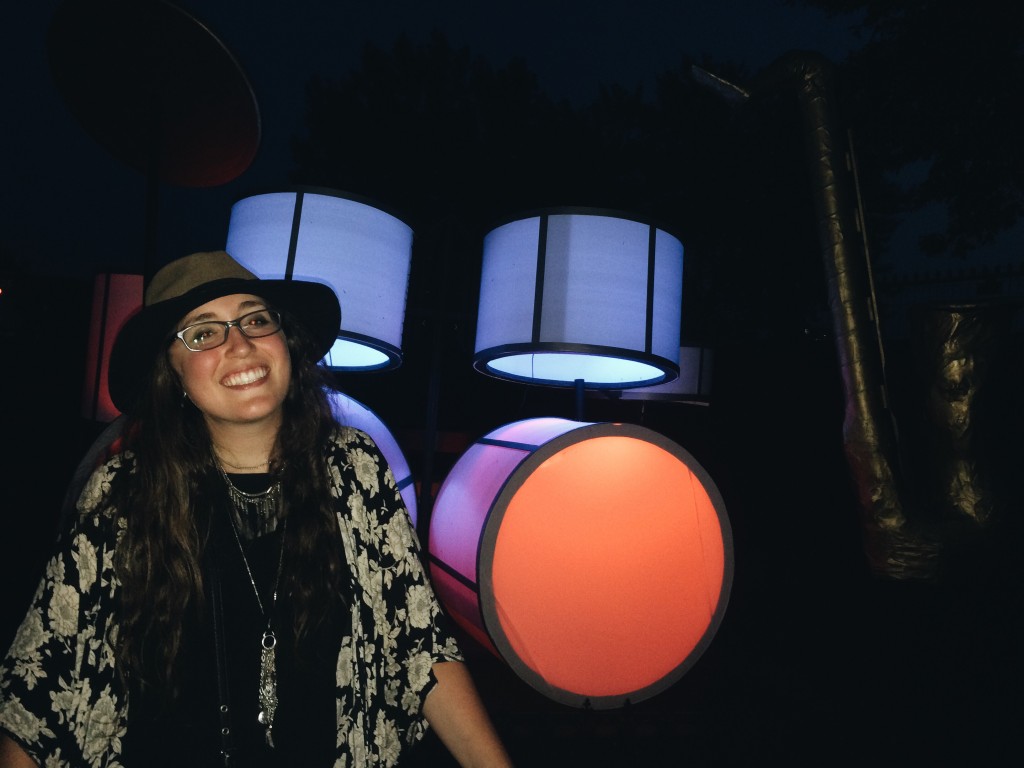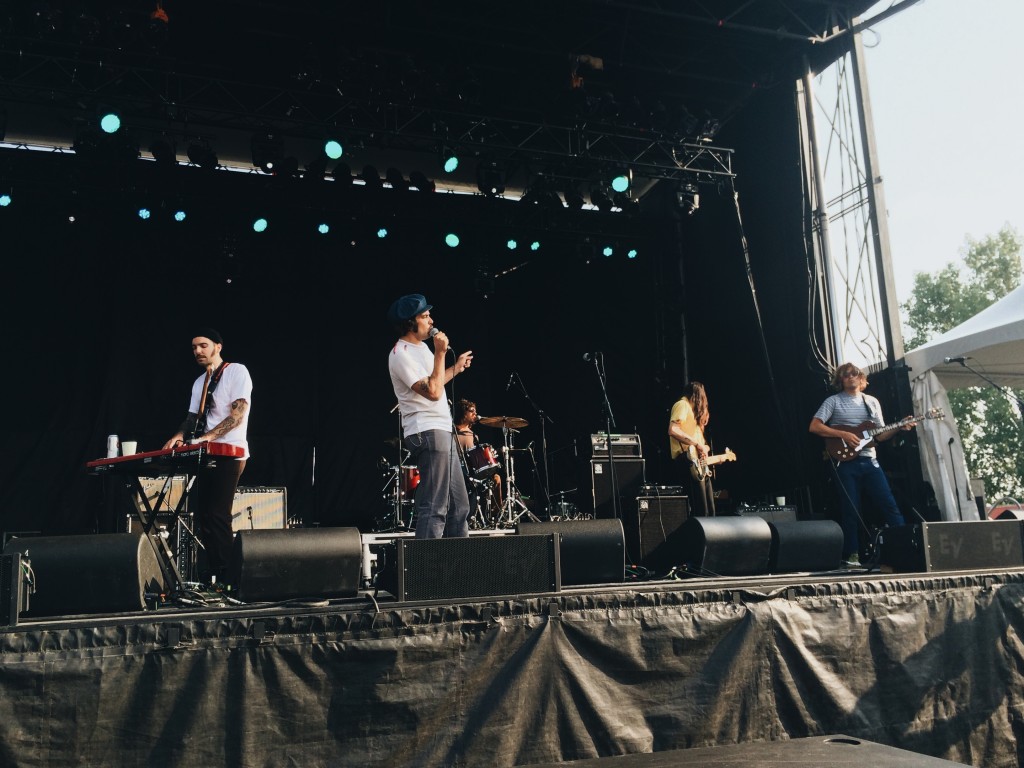 The Growlers, another great band, from California who had my friends and I dancing and humming along to all their songs!
"'i'll forgive you friend, forgive me and we can be in love again" – the growlers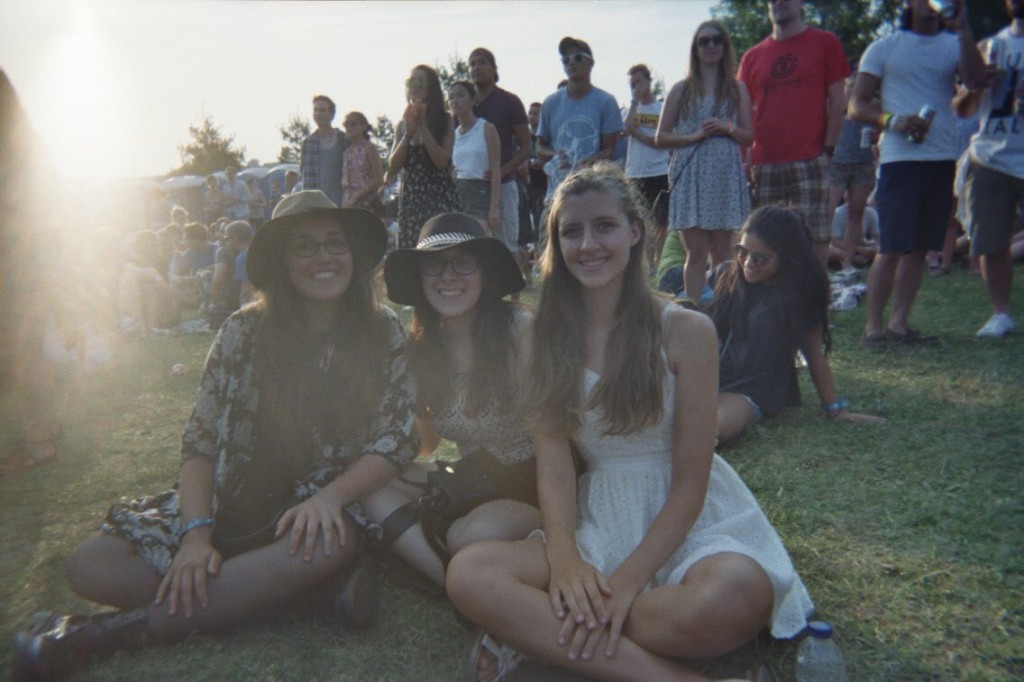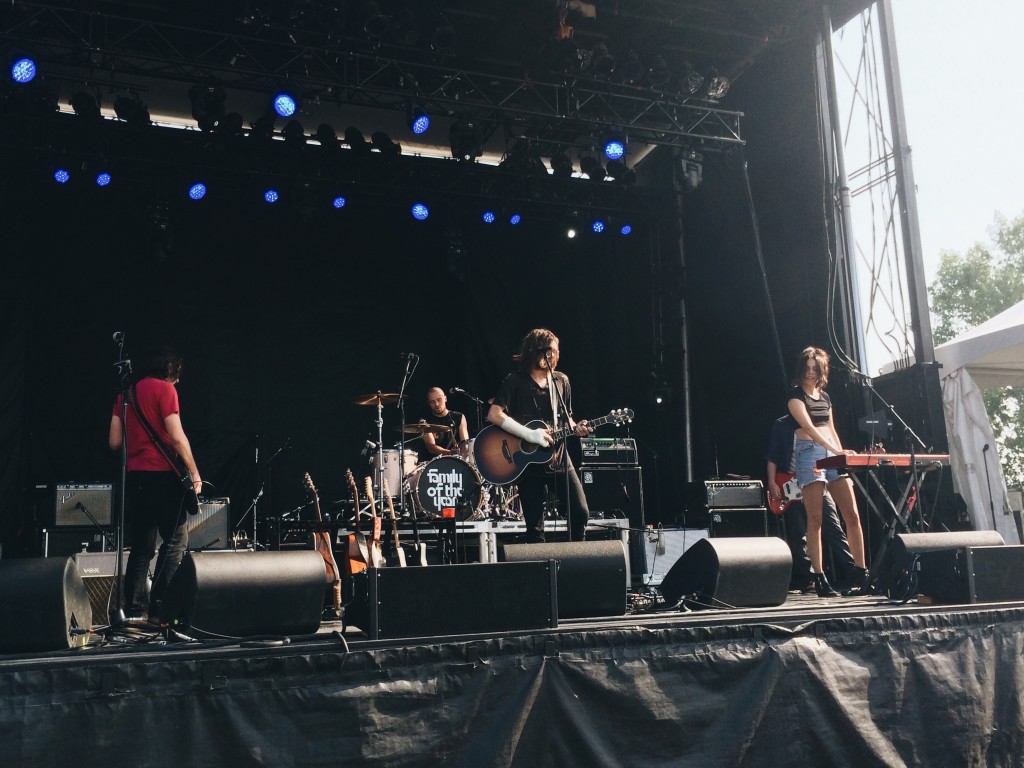 So enjoyed seeing Family of the Year live, they have such great energy and their songs are all so beautiful!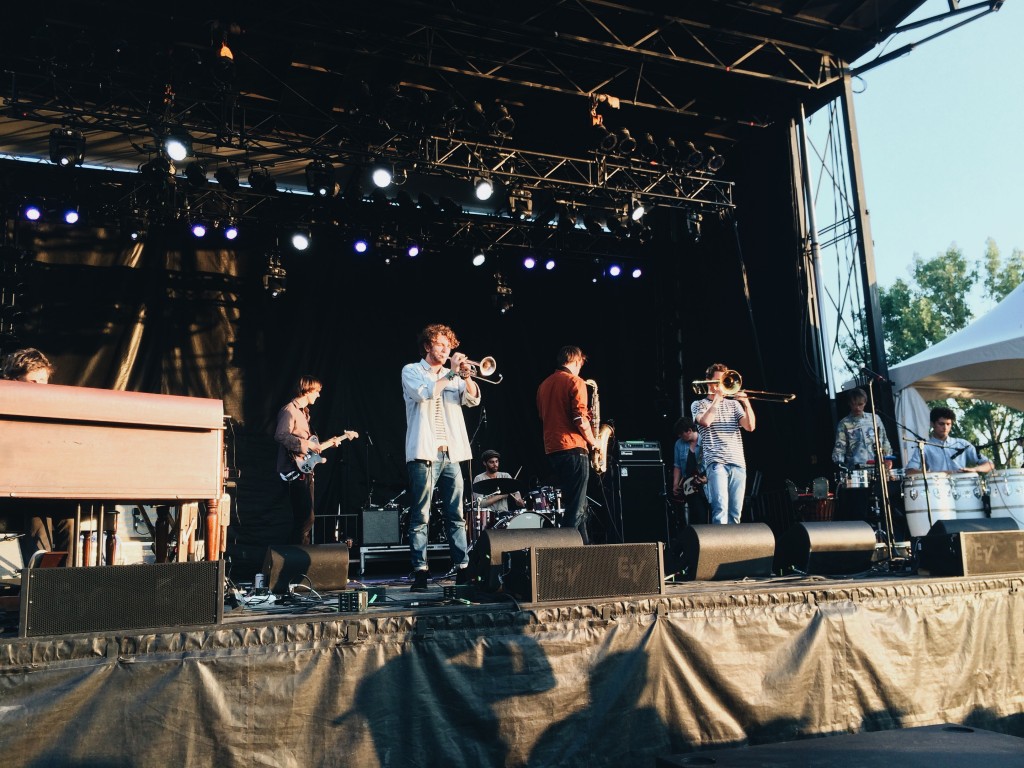 Jungle by Night was a fantastic jazz/funk band from Amsterdam! These boys were great! It was so nice to see a new take on jazz music, having also played this music at a certain point in my life.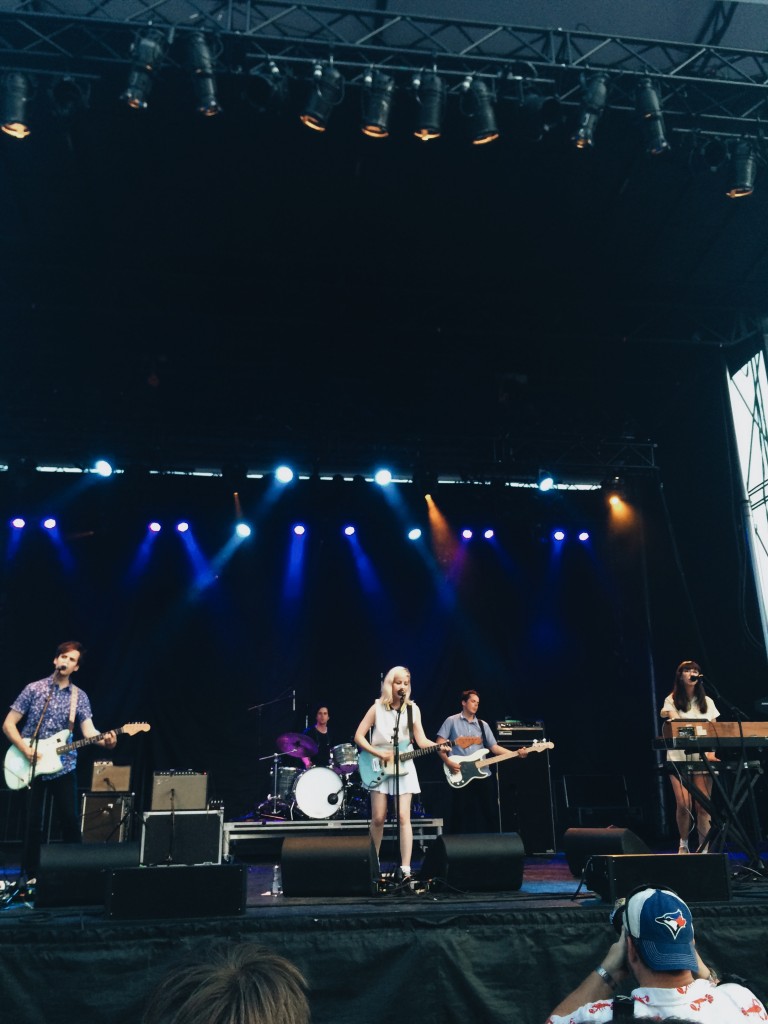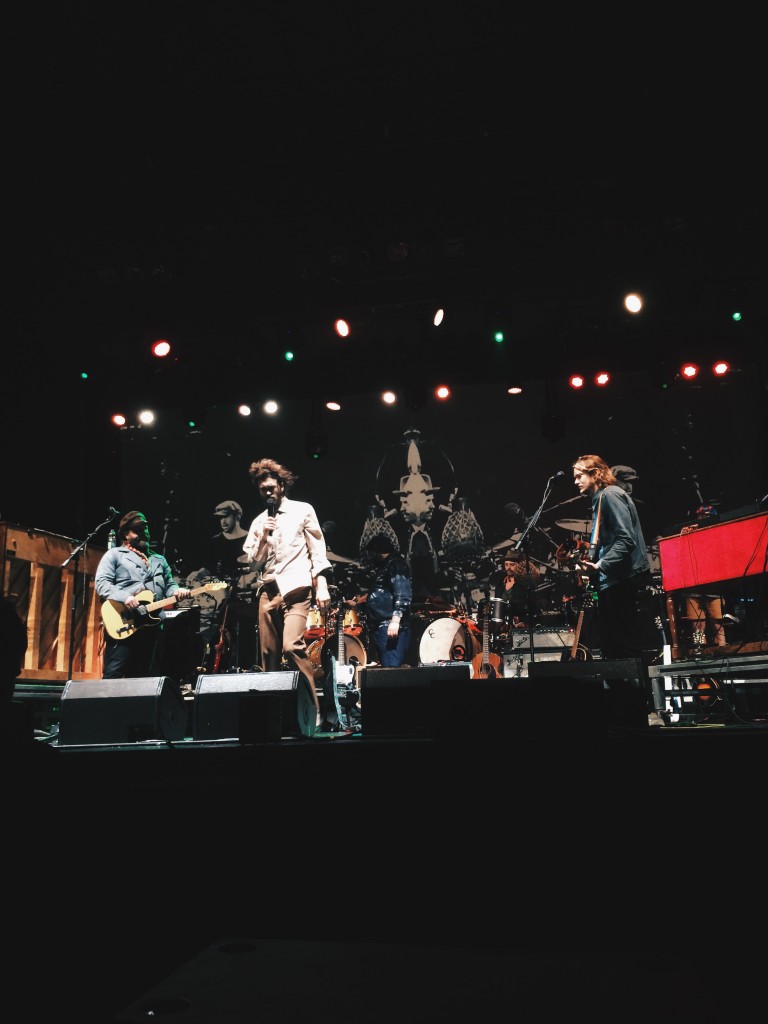 This night has a story! My friends and I waited to be front row for Edward Sharpe & The Magnetic Zeroes, in the rain, and endured some pretty heavy bands not to our liking in the process. Well, it was totally worth it! This band is so natural, and their music is so moving and magical. Alex Ebert, frontman, told us stories and sang us songs, stood beside us on the barrier and even walked into the crowd. During the final song, 'Home', he even asked the audience to tell him stories. The final crowd-member who spoke was a man in his late twenties, who, on a whim, proposed to her girlfriend in the crowd, with the chords playing quietly, yet deeply, behind. After a successful proposal, the band finished their final song and everyone sang along to the magical words; "home, yes I am home, home is whenever I'm with you". It was quite possibly one of the most magical moments I ever experienced.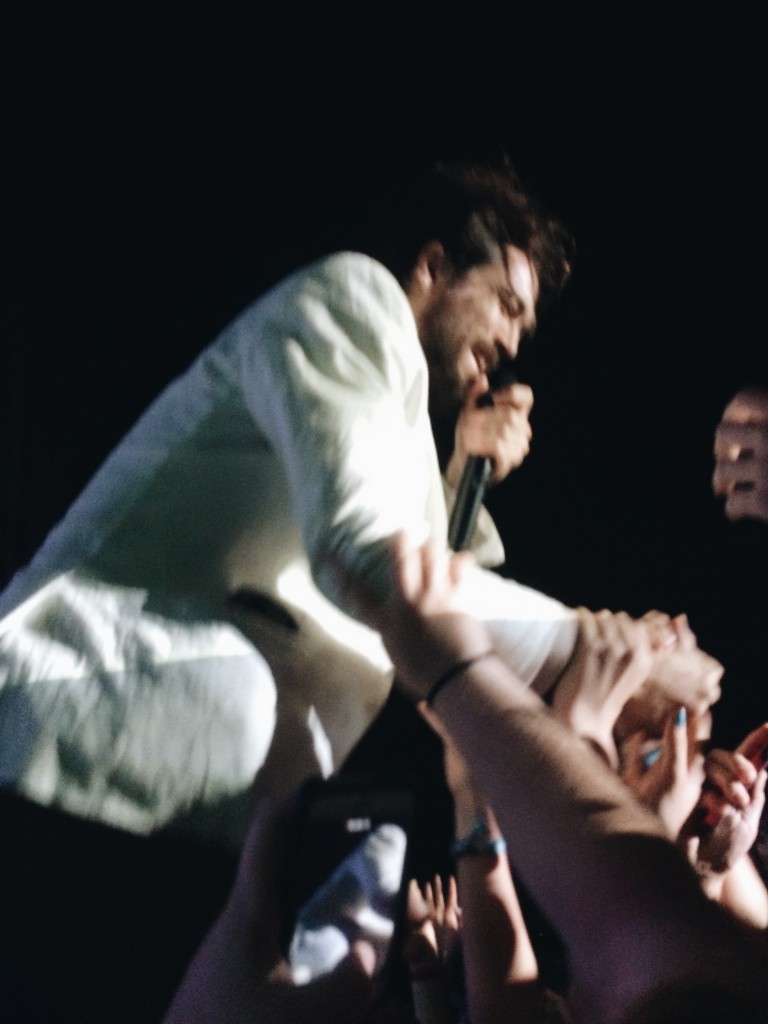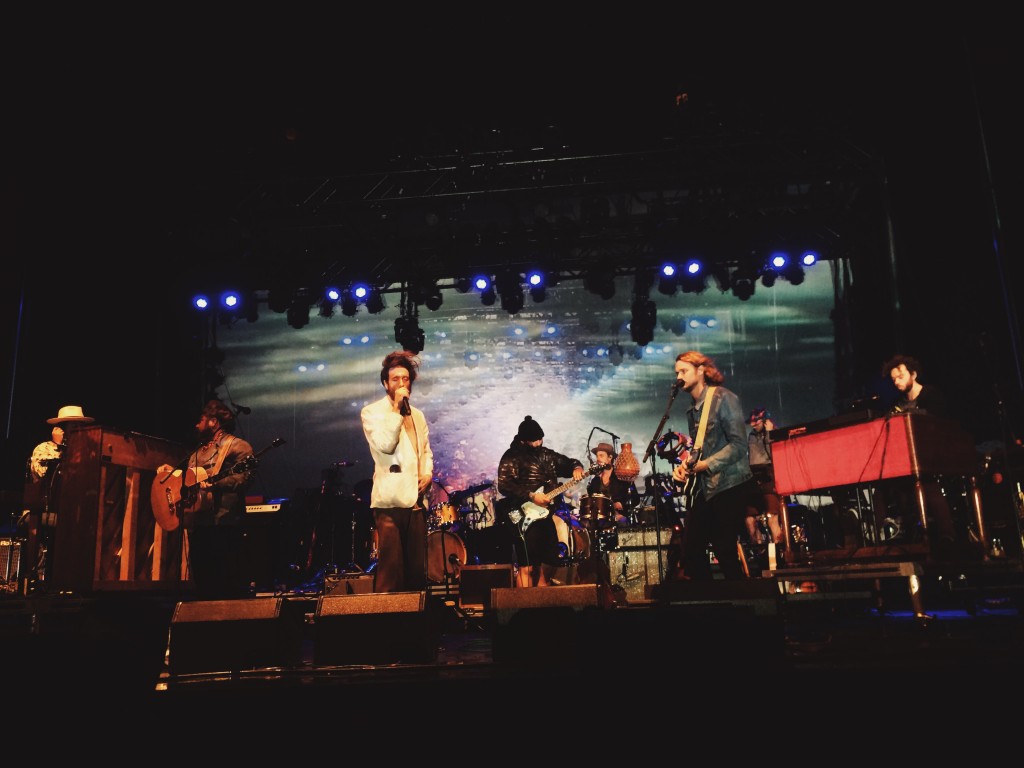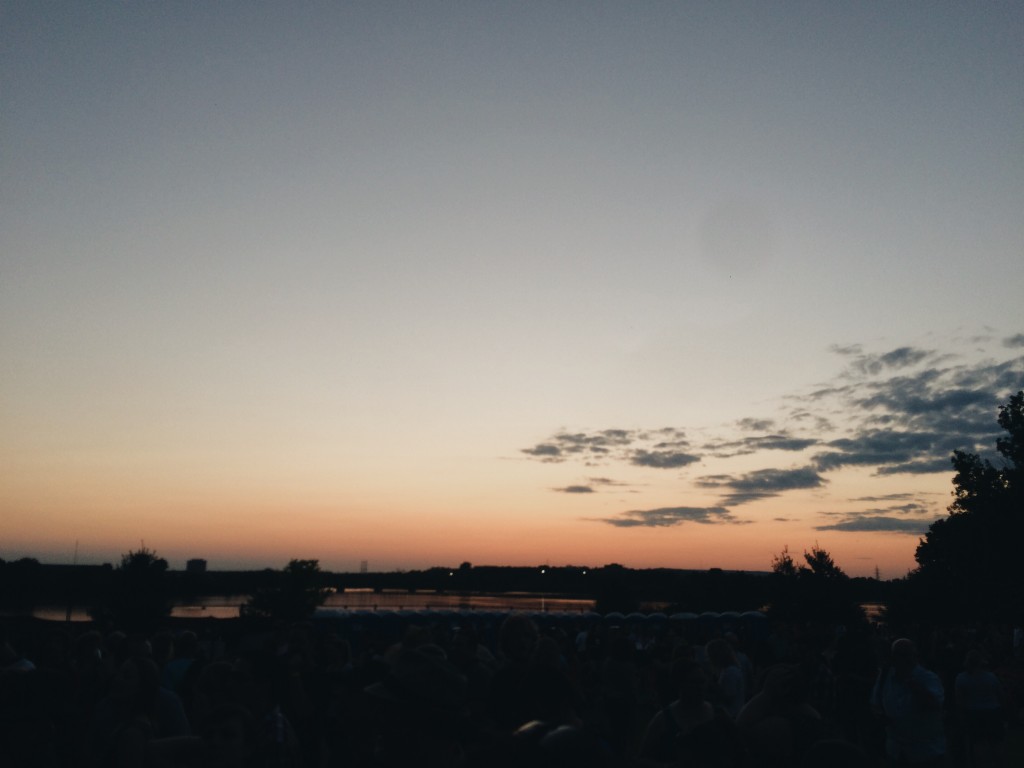 Thank you Bluesfest for a great week!
summer vibes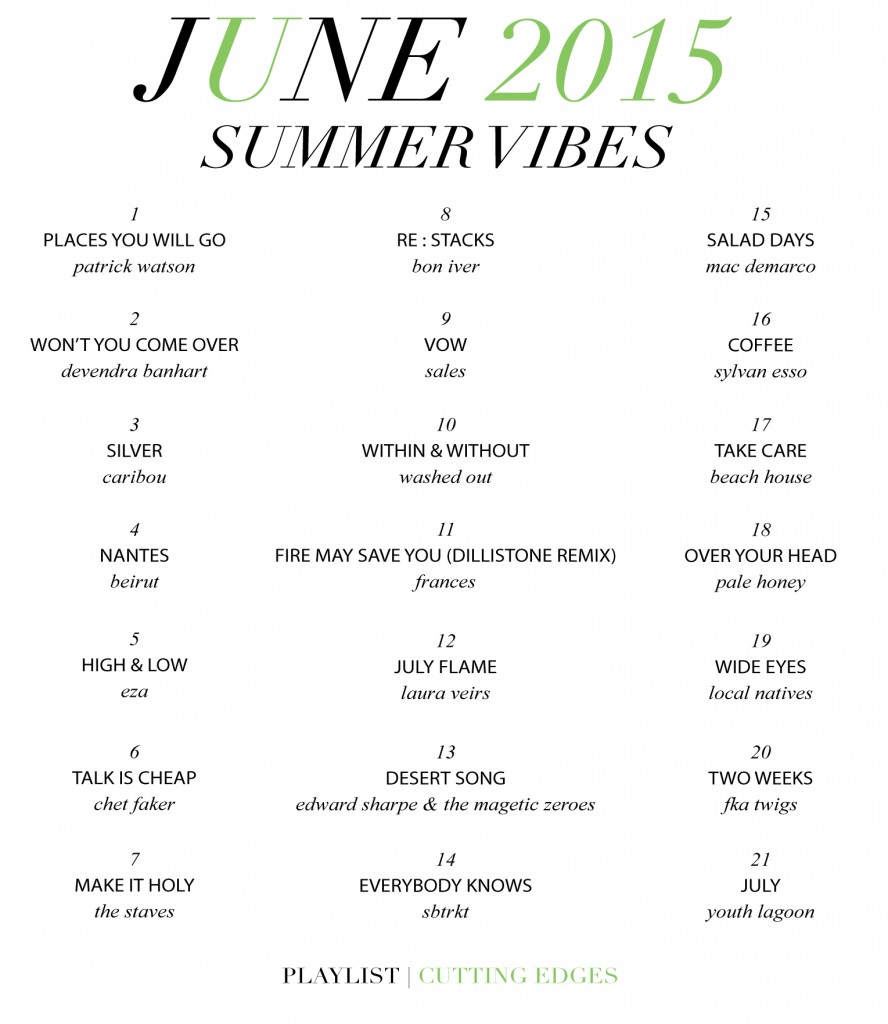 I realize I haven't posted a playlist in a little while, but these are some of the many songs I've been listening to on repeat to get into the summer mood! Ideal for those backyard pool parties, late night campfires, and even chilling inside, these songs will instantly give you summer vibes!
December 2014 Playlist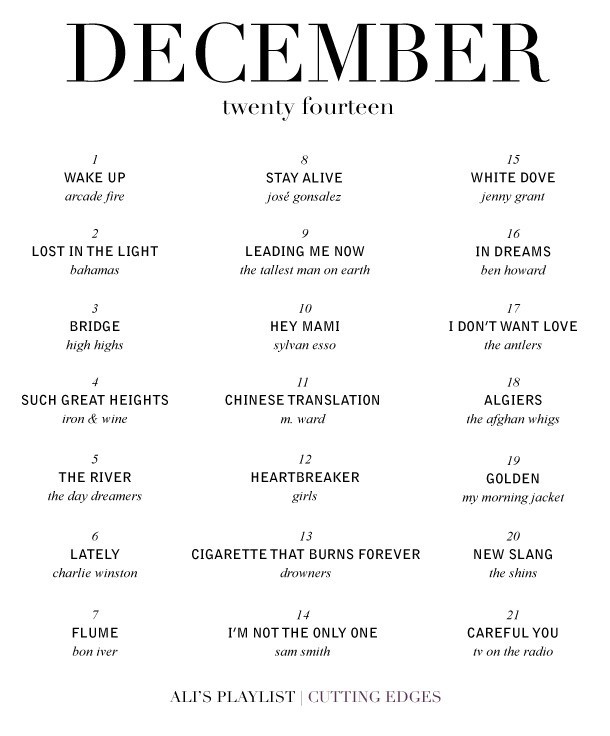 It's been a while, hasn't it? I'm so excited for this playlist, because it's one of cheer and happiness, filled with a curated selection of my favourite songs of the moment. Some old but a lot new, by excellent bands and artists. A lot of them have that moody vibe, but lately it seems that is all I'm listening to… Nonetheless, I hope you enjoy them all, and take a listen to the Rdio playlist below, or click here for the full page.
October 2014 Playlist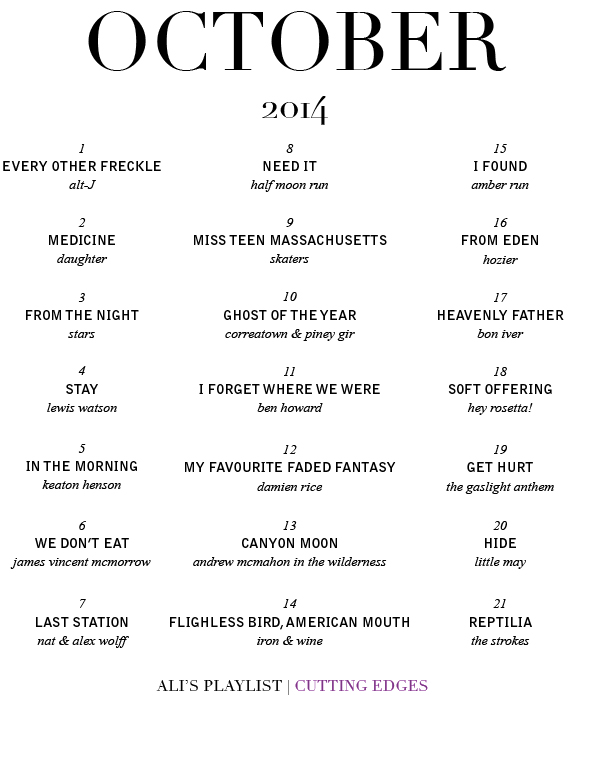 October is a wonderful time of year. It's not too cold that you cringe when you step out the door, nor is it too hot that you can't sport those lovely wool sweaters. For us Canadians, thanksgiving is in october, and it's perfect apple picking season. Basically, it's the coziest season. This month's playlist stays true to the feelings of october with a large variety of singer/songwriters, indie and folk artists. They will surely fit into the comfort of october! Enjoy!
September Playlist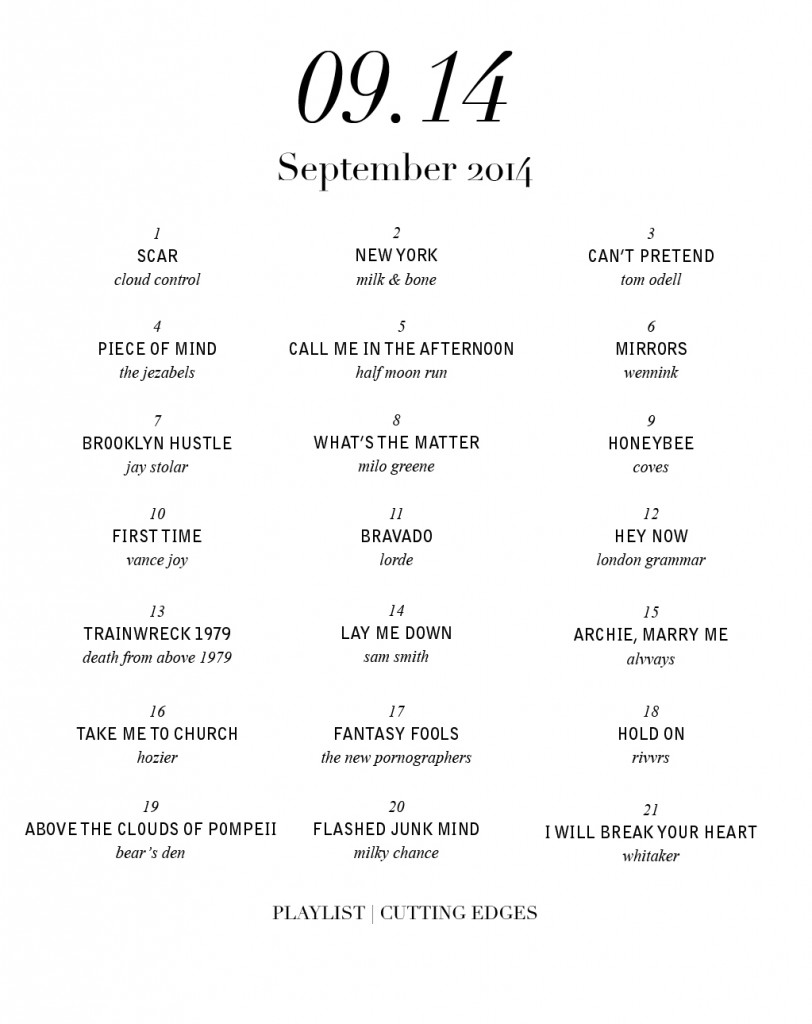 This playlist will guide you through the transition between summer and fall, when the weather cools down and the leaves start to change. The nights get longer and the days get shorter. Perfect for this eclectic mix of upbeat, party songs and mellow indie tracks. Enjoy!
Top 3 Albums: July 2014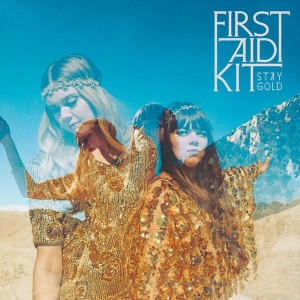 FIRST AID KIT // STAY GOLD
Eclectic, folk-country sisters Johanna and Klara Soderberg have set the bar very high as First Aid Kit. Their latest album, Stay Gold, is the perfect mix of magic and harmony. Each track is embellished with mesmerizing harmonies and hypnotic sounds that make you feel as though you're lying in a field of daisies. It's liberating, enchanting and spellbound. The duo feature a variety of different instrumentals, from violin to flute, incorporating orchestral sounds to the album. The lyrics are powerful, symbolizing love, hope and freedom. They pull you in, and leave you wanting more by the end.
Top 3: Stay Gold, Cedar Lane, Shattered & Hollow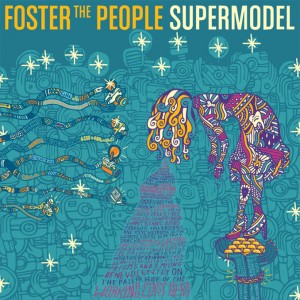 FOSTER THE PEOPLE // SUPERMODEL
Synths, keys and dance-like beats are omnipresent in this electro-pop album by Foster The People. From fast to slow and everything in between, Mark Foster and his band capture this eccentric genre in all their own ways. After their out-of-this-world, debut album Torches, somehow Foster The People surpassed all expectations with the complexities of this new album. Supermodel is the rebirth of self-doubt and struggle wrapped up into eleven amazing songs. Not to mention each track fits into the ultimate party mix perfectly, with catchy lyrics and awesome grooves.
Top 3: Ask Yourself, Best Friend, The Truth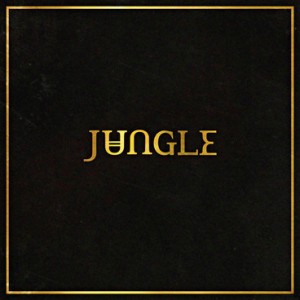 JUNGLE // JUNGLE
The debut, self-titled album of Jungle is a remastered throwback of the 1970's. Combining funk, soul, disco and, somehow, dubstep-like electro, this London-based band plays with your mind by mixing in various psychedelic sounds. Leading with a prominent and pulsating bass, each track is hip, groovy, and makes you wanna dance to the beat. Jungle arose from out of nowhere and hit us all with a fantastic array of beats, crazy-cool effects and fantastic melodies. Power and passion make this album a strong success in the music business. A modern rendition of hardy, old soul music.
Top 3: Accelerate, Drops, Time
---