new york pt. 2
My cousin Hannah got married yesterday in Harlem, and it was a truly beautiful ceremony! It was lovely to see family from Portland, New York and Albuquerque. On top of it all, with the wedding in New York, I was able to spend a few days in the city. The highlights from the second half of my trip were definitely adventuring in Brooklyn and visiting the Museum of Modern Art!
Williamsburg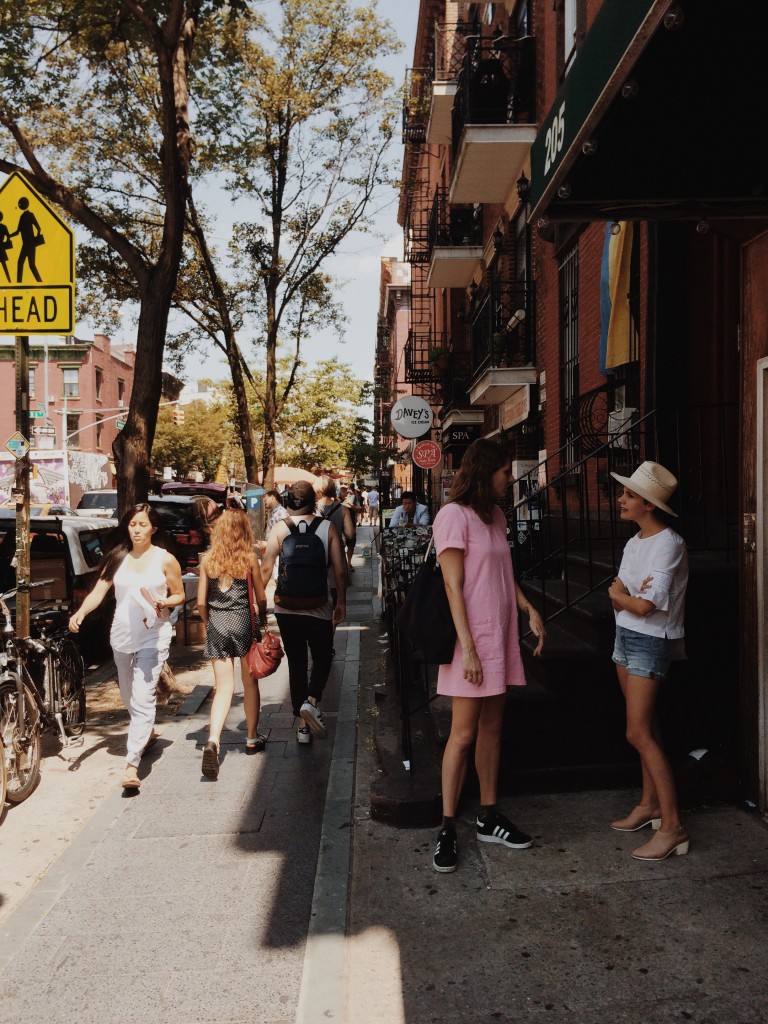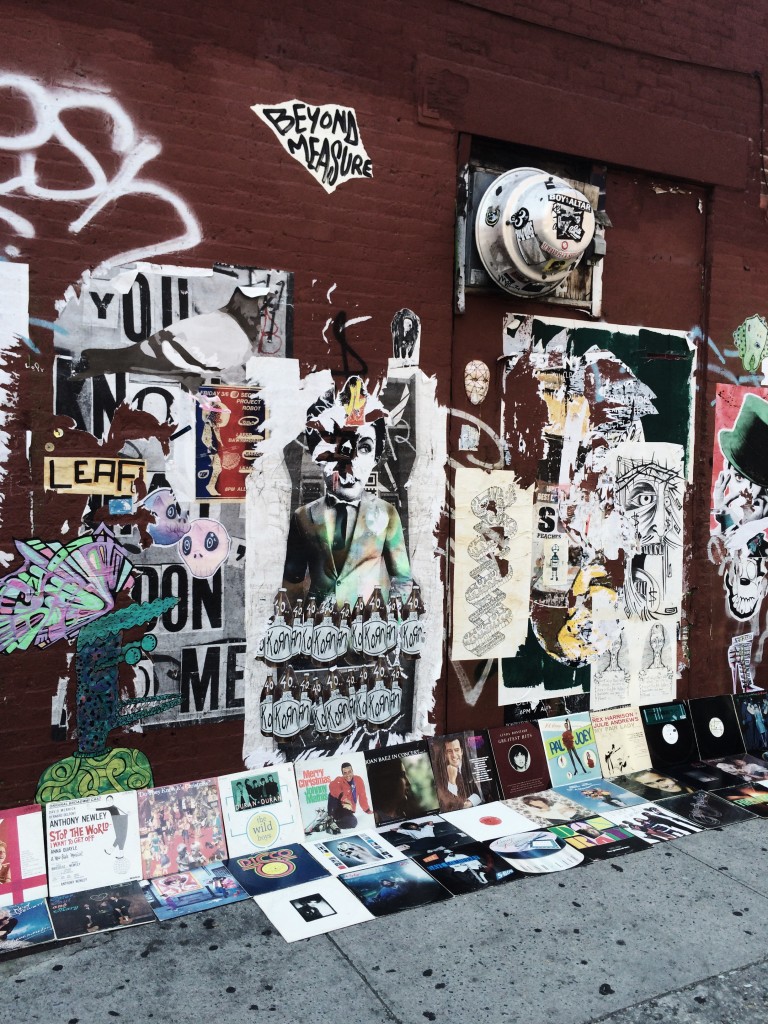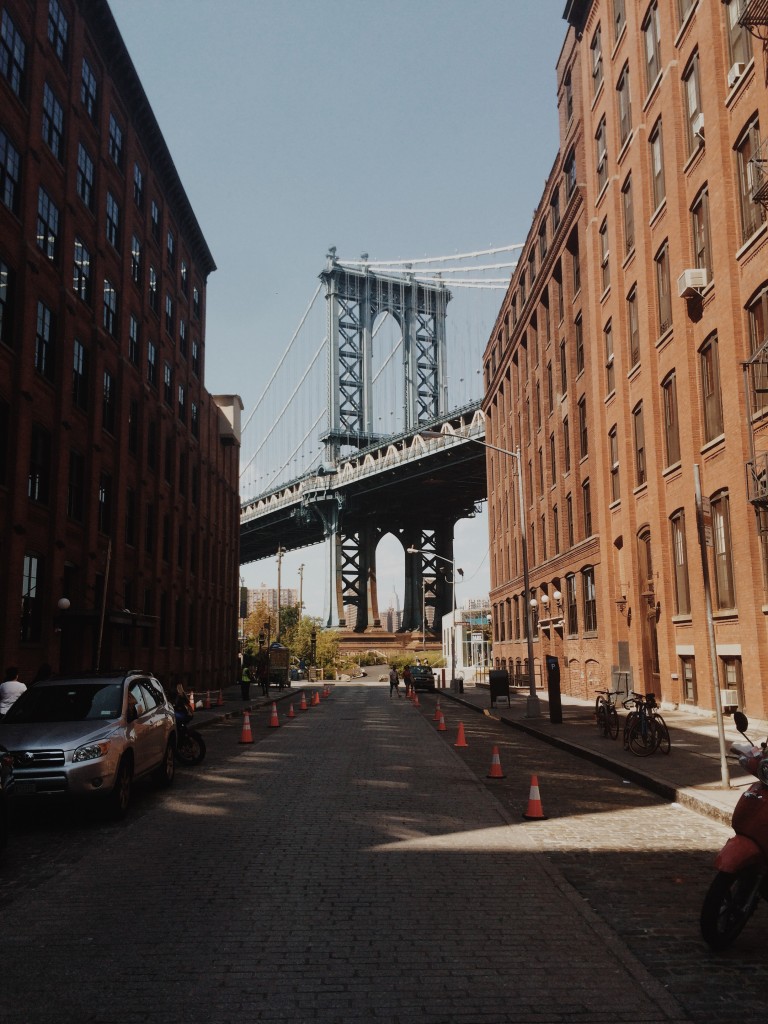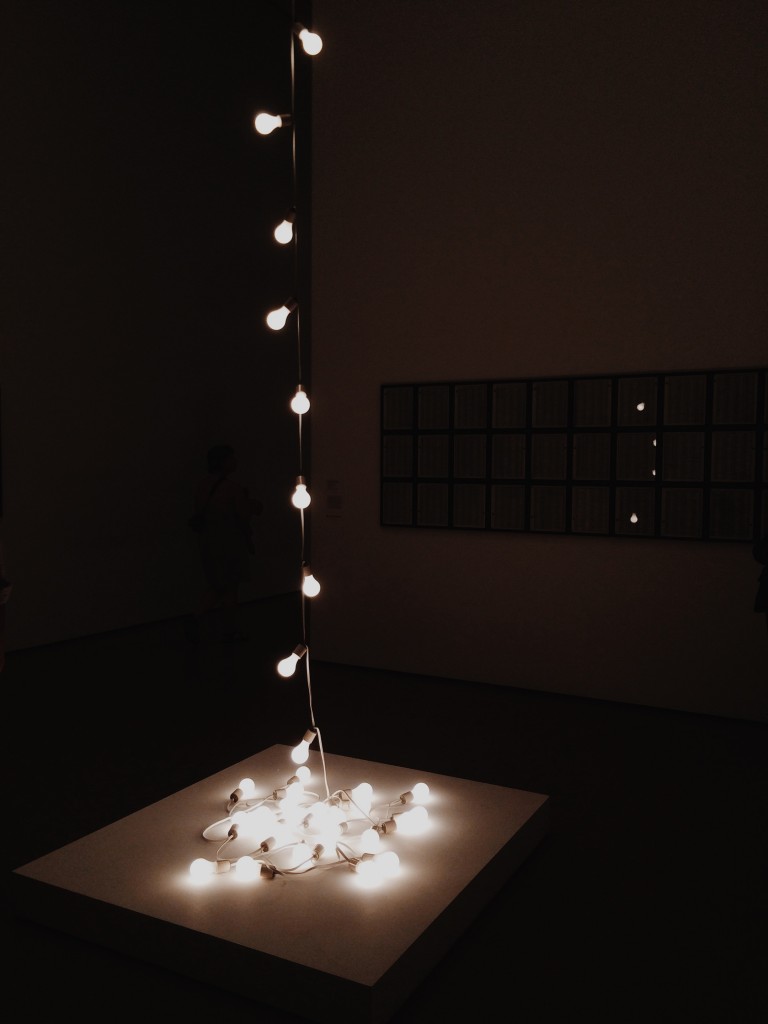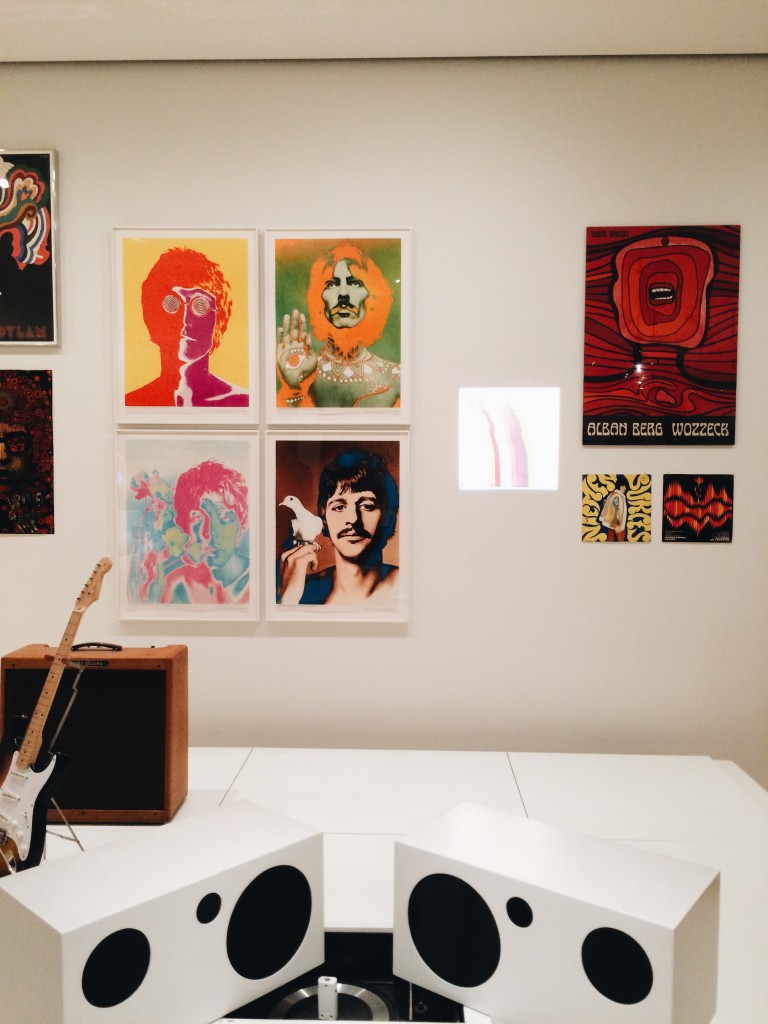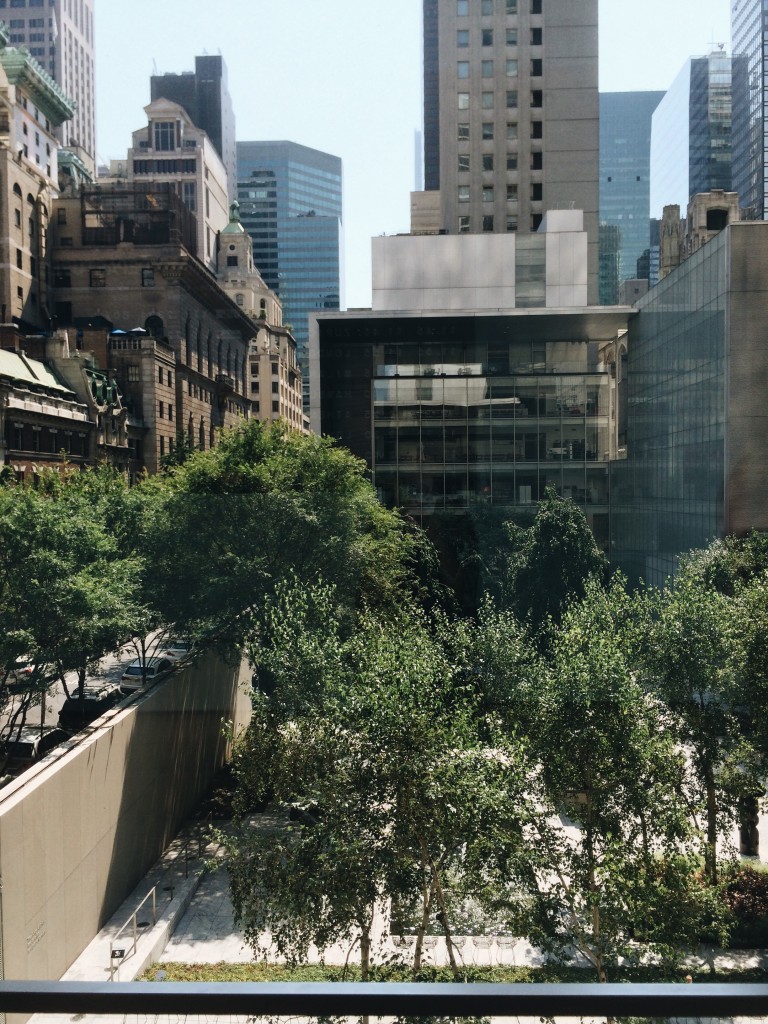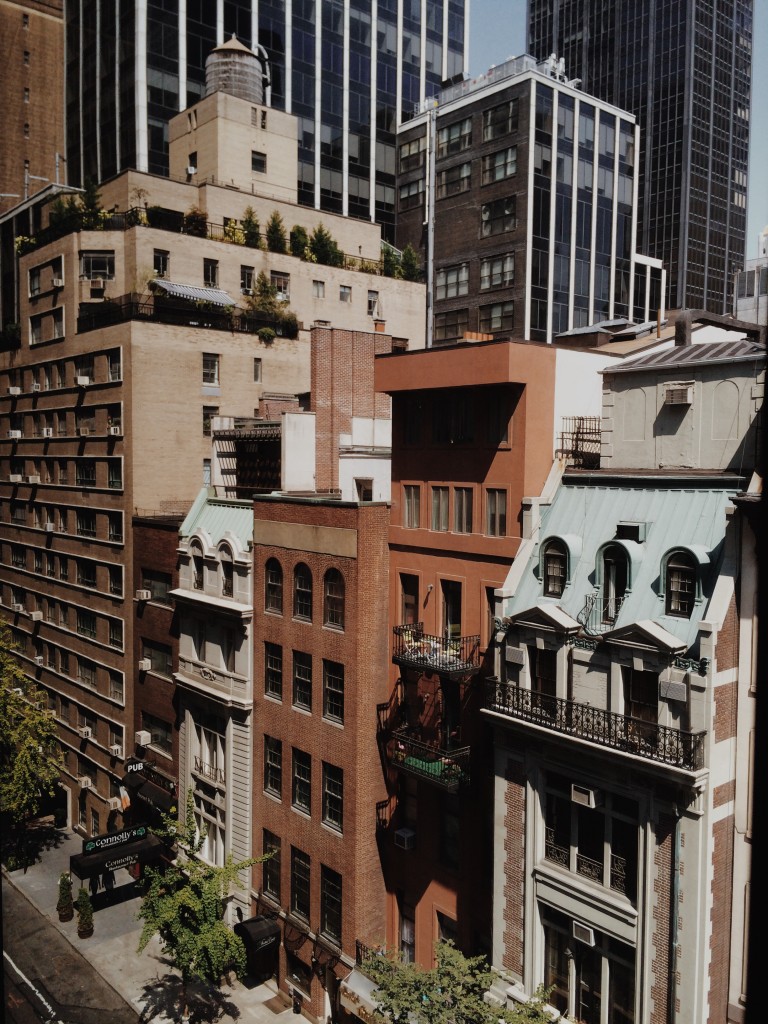 xo, Ali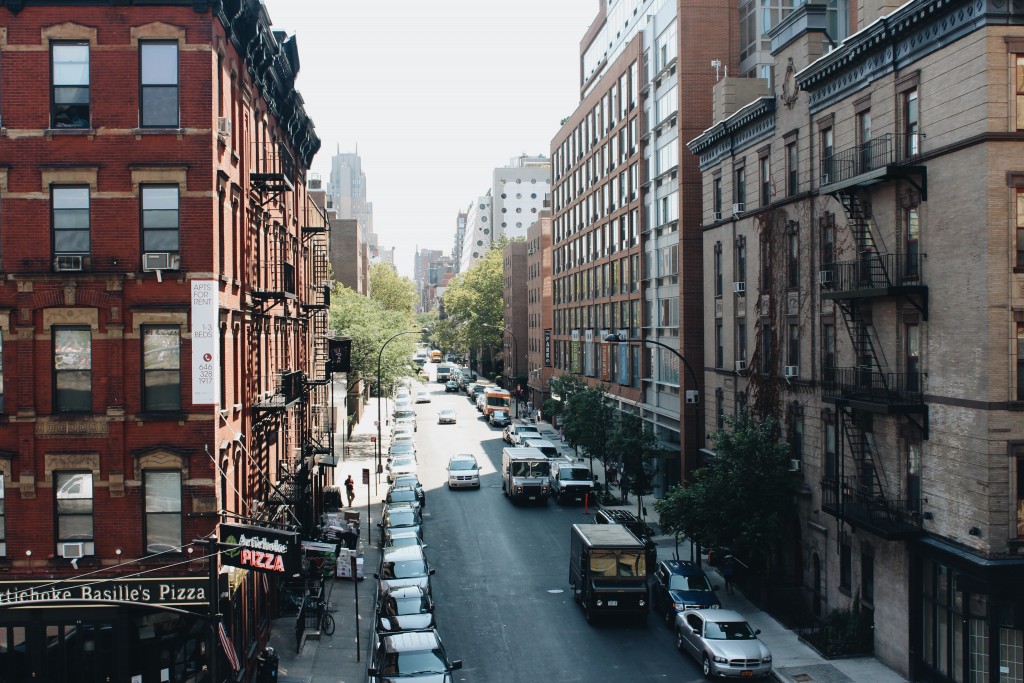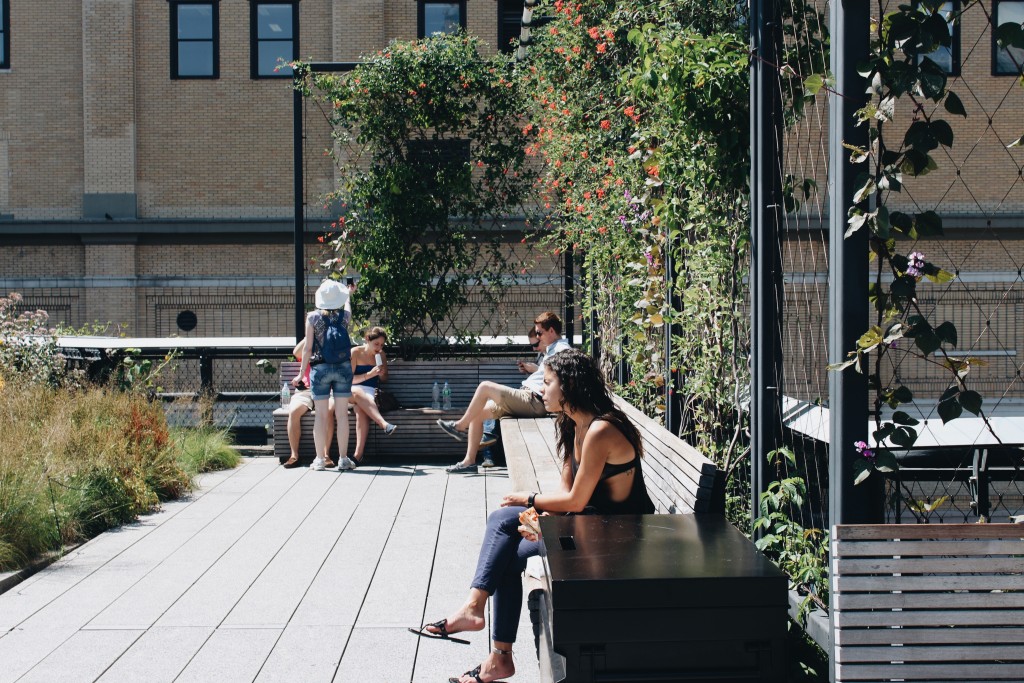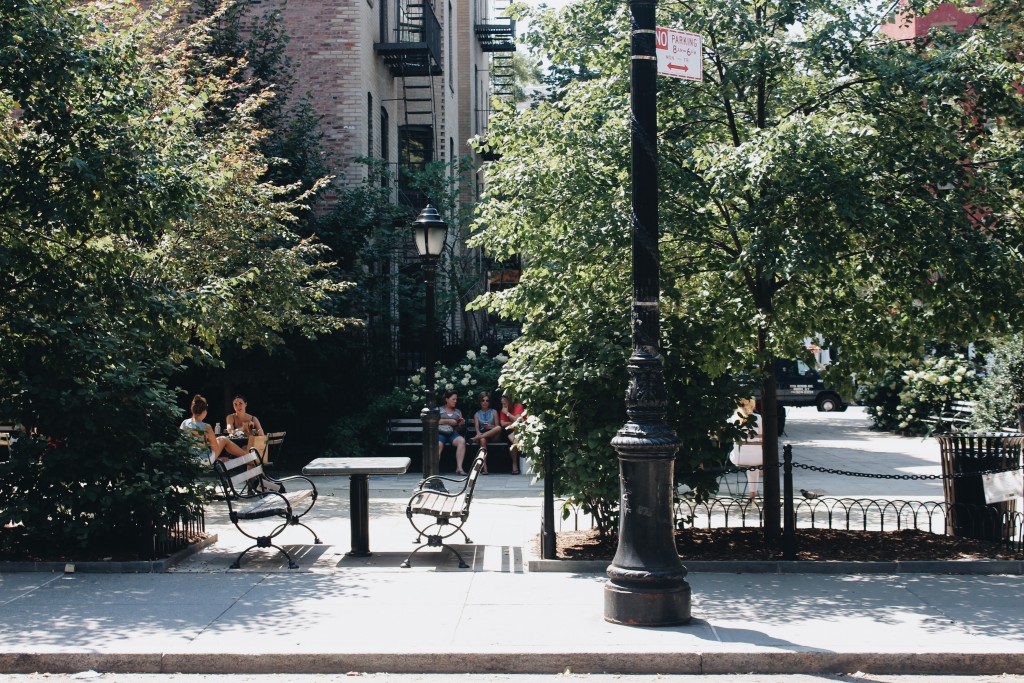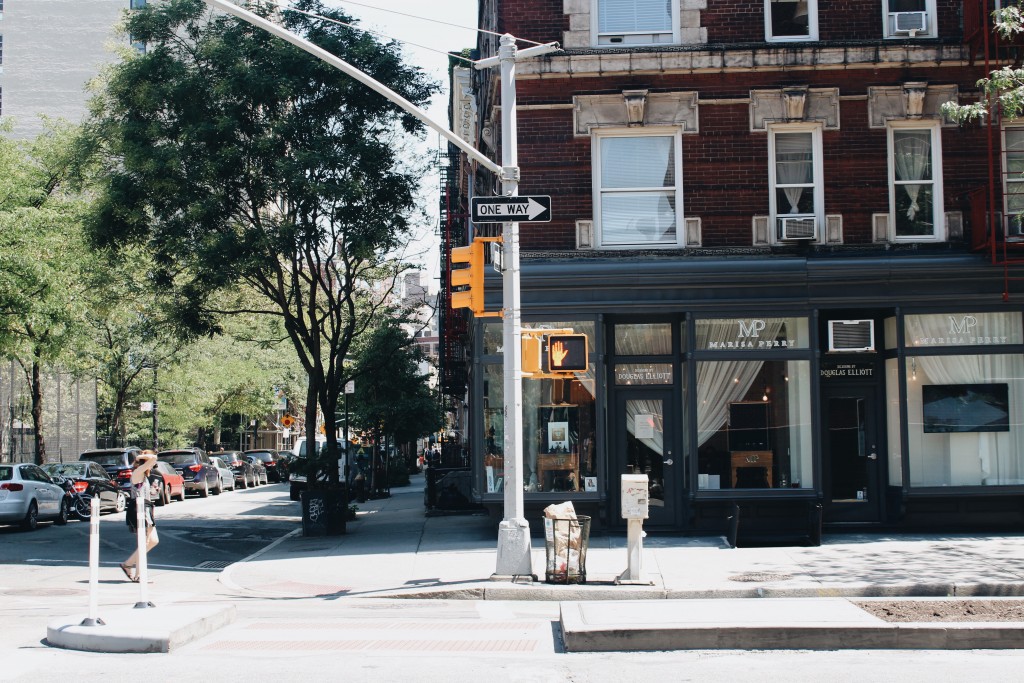 new york pt. 1
Back in my favourite city again! It feels so good to roam the streets of New York, and revel in such a wonderful place. The first part of my adventure takes place in Manhattan, from 42nd and 8th to Chelsea and West Village.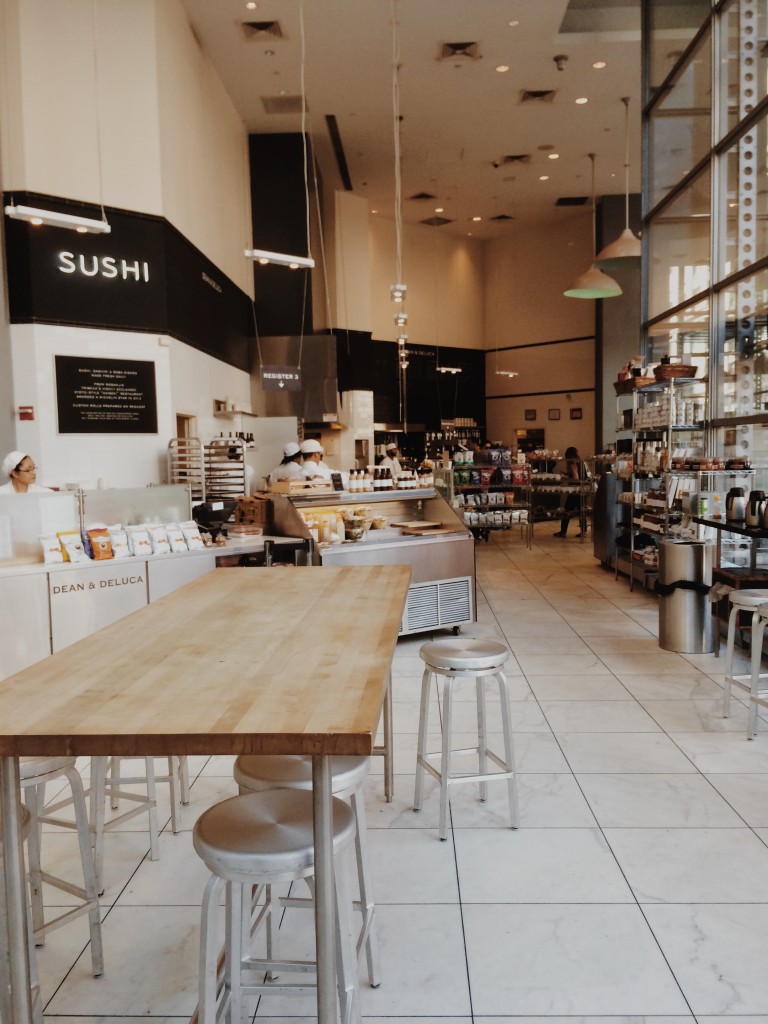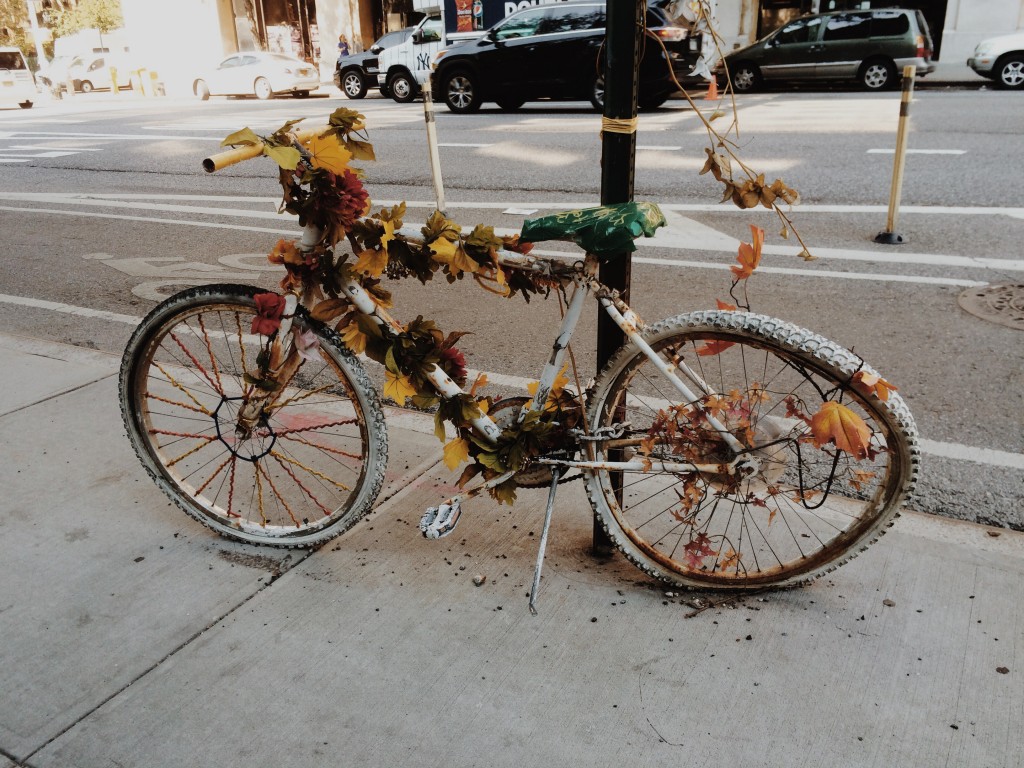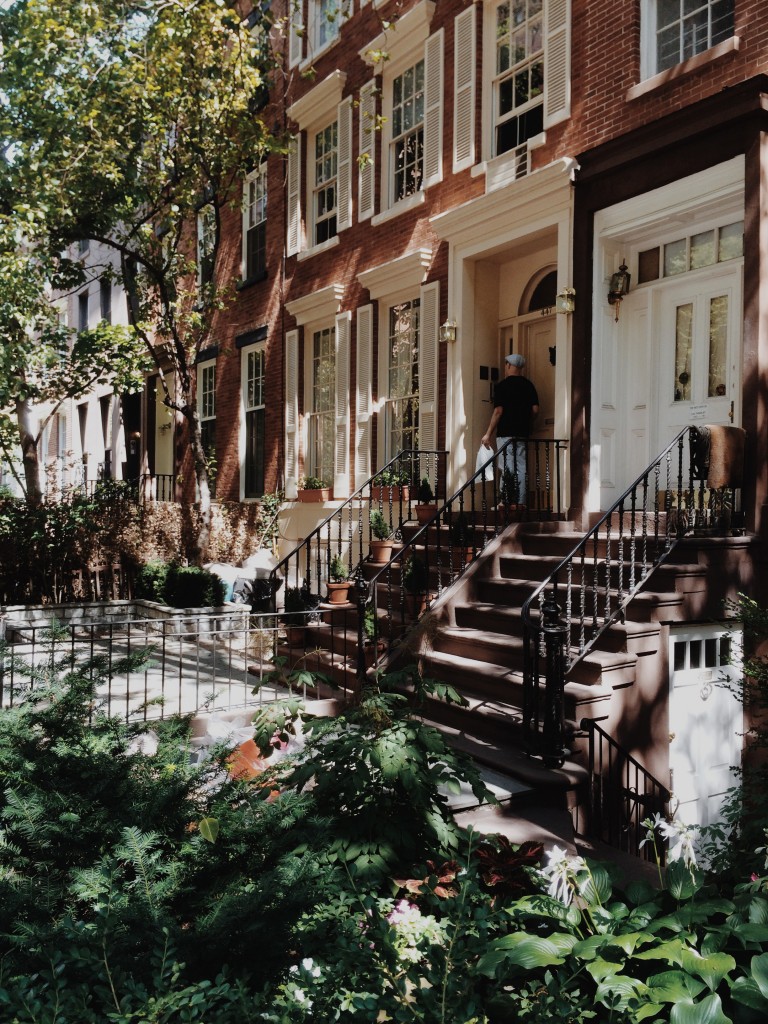 Chelsea Art District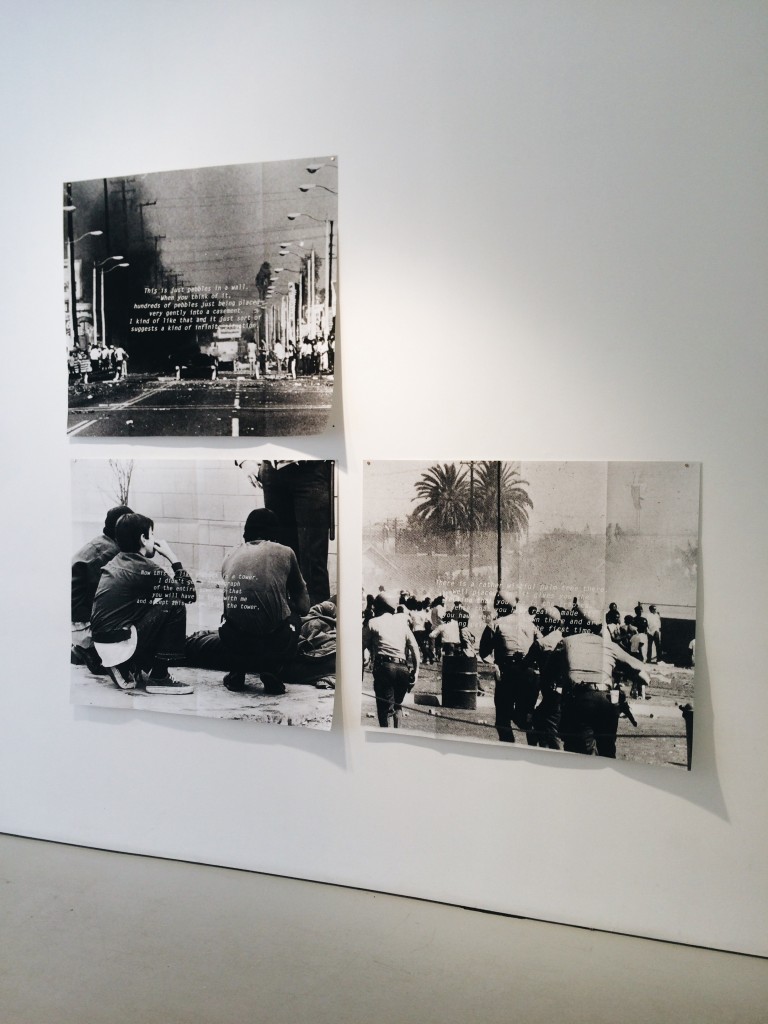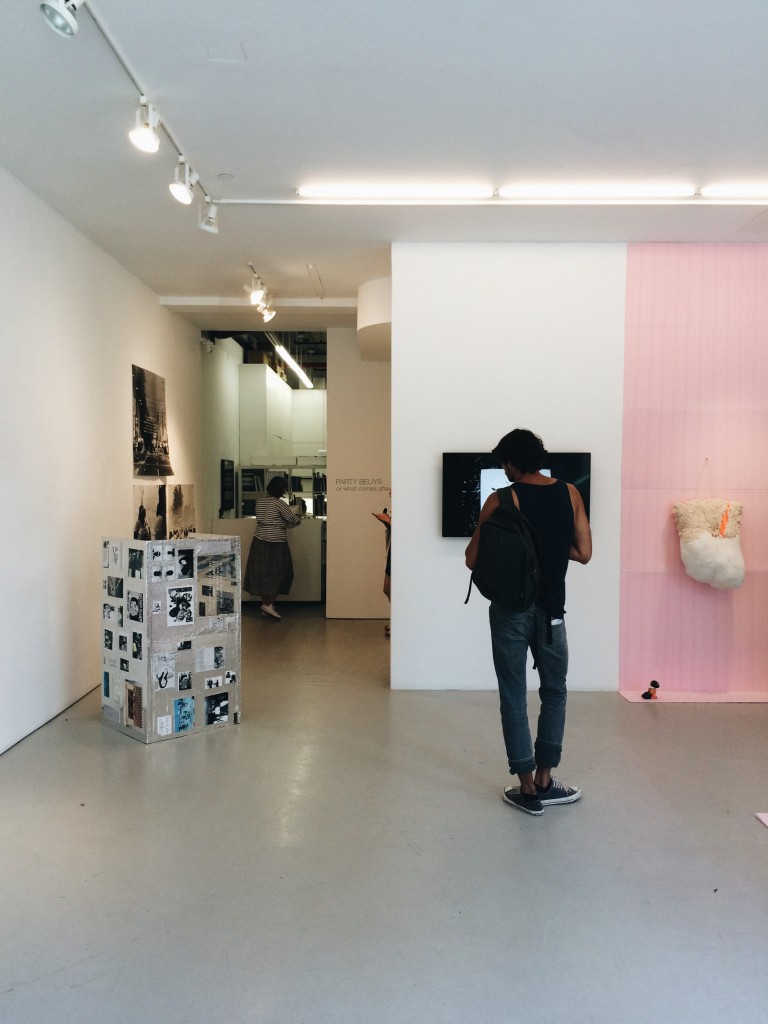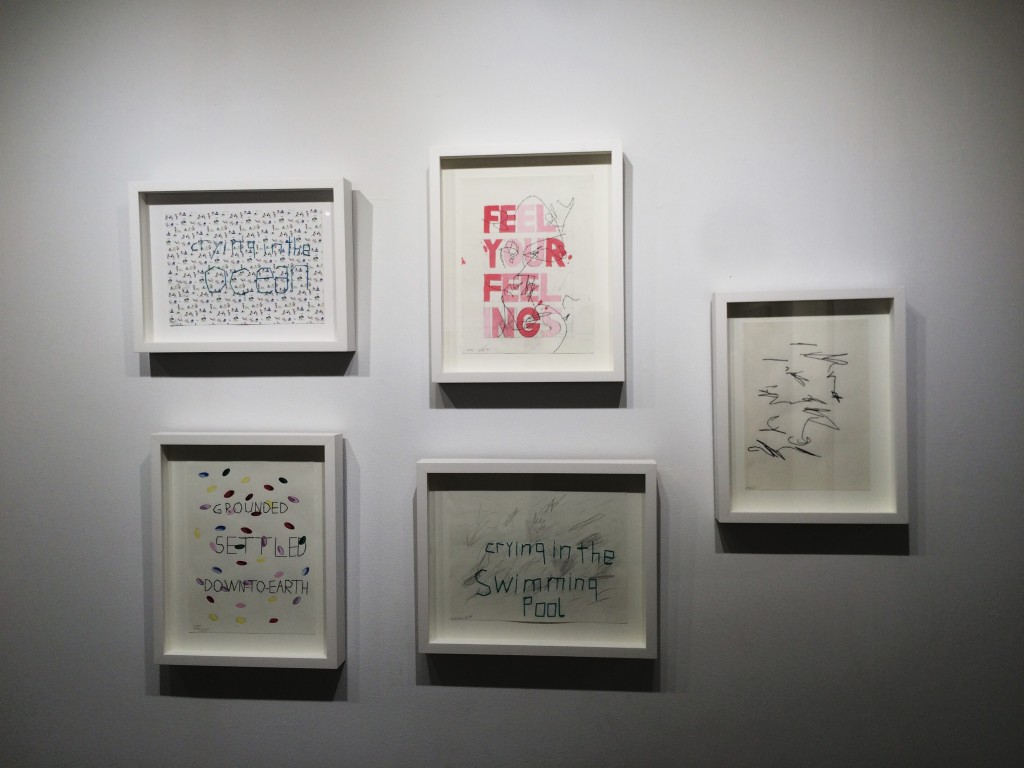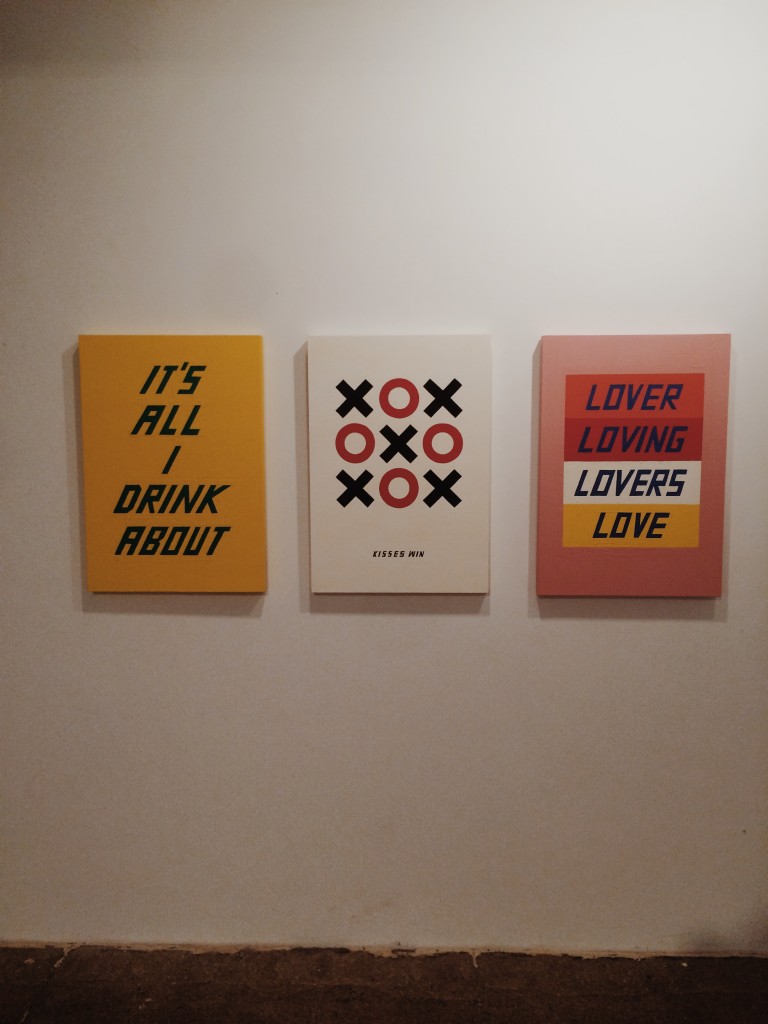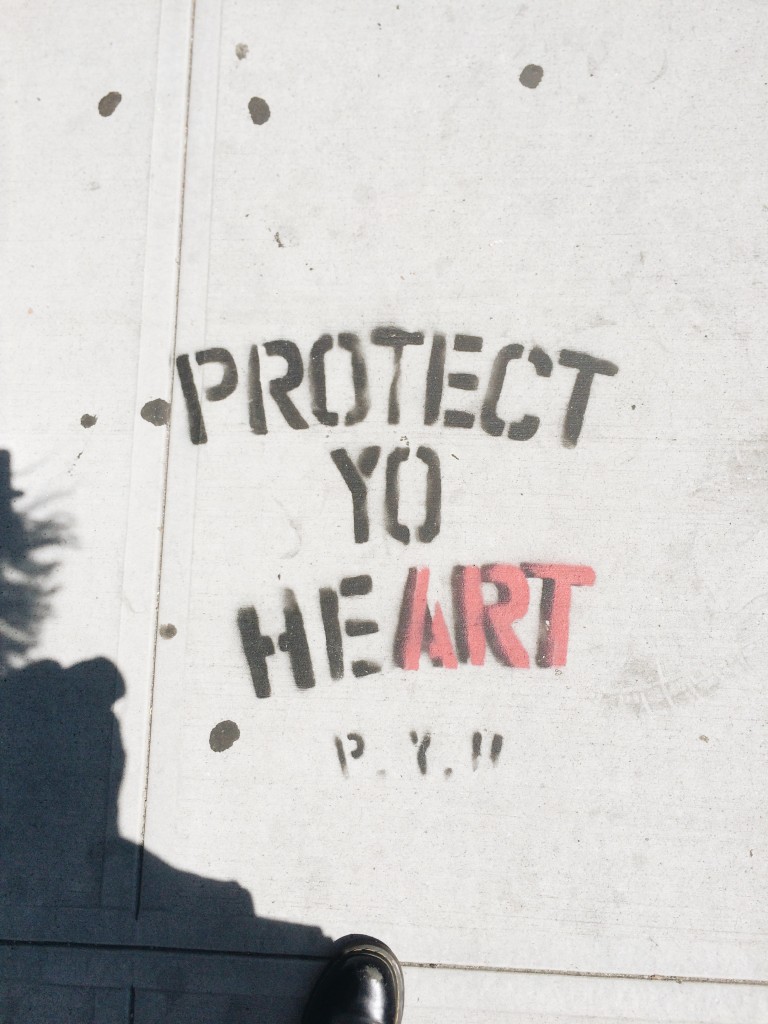 The High Line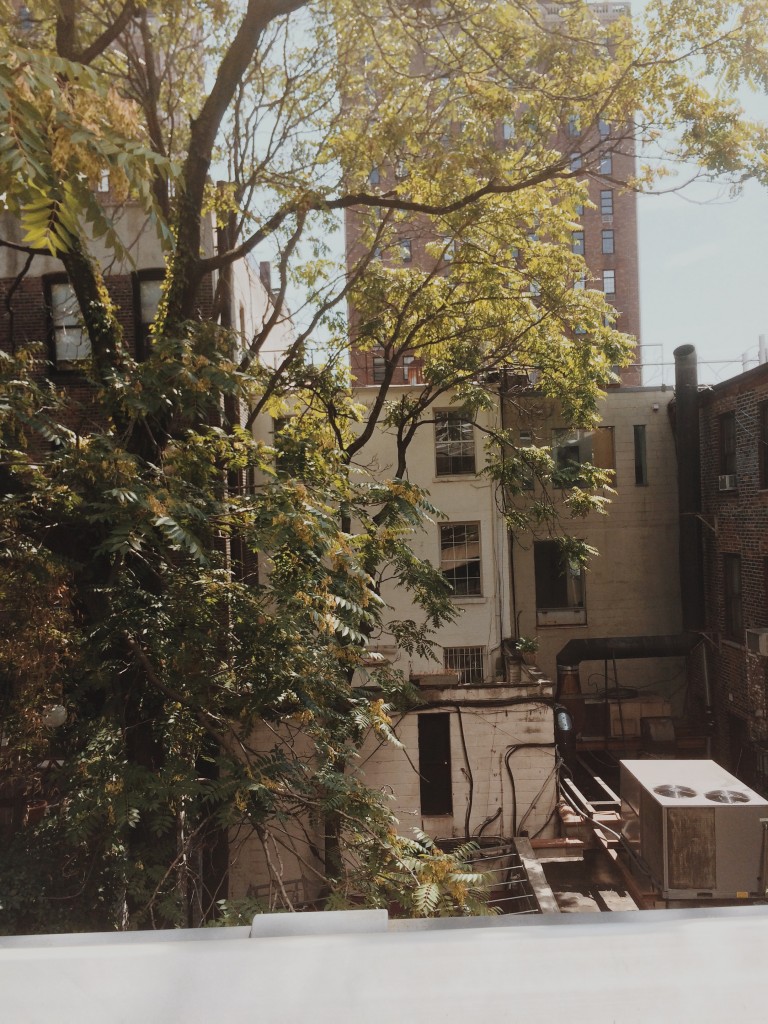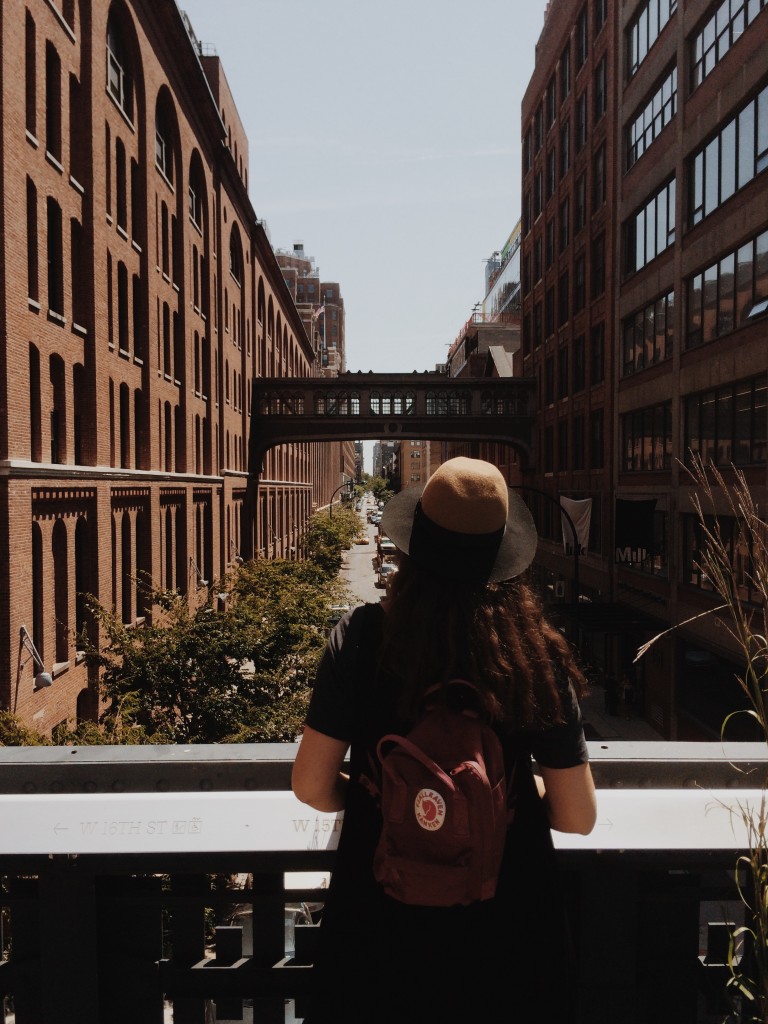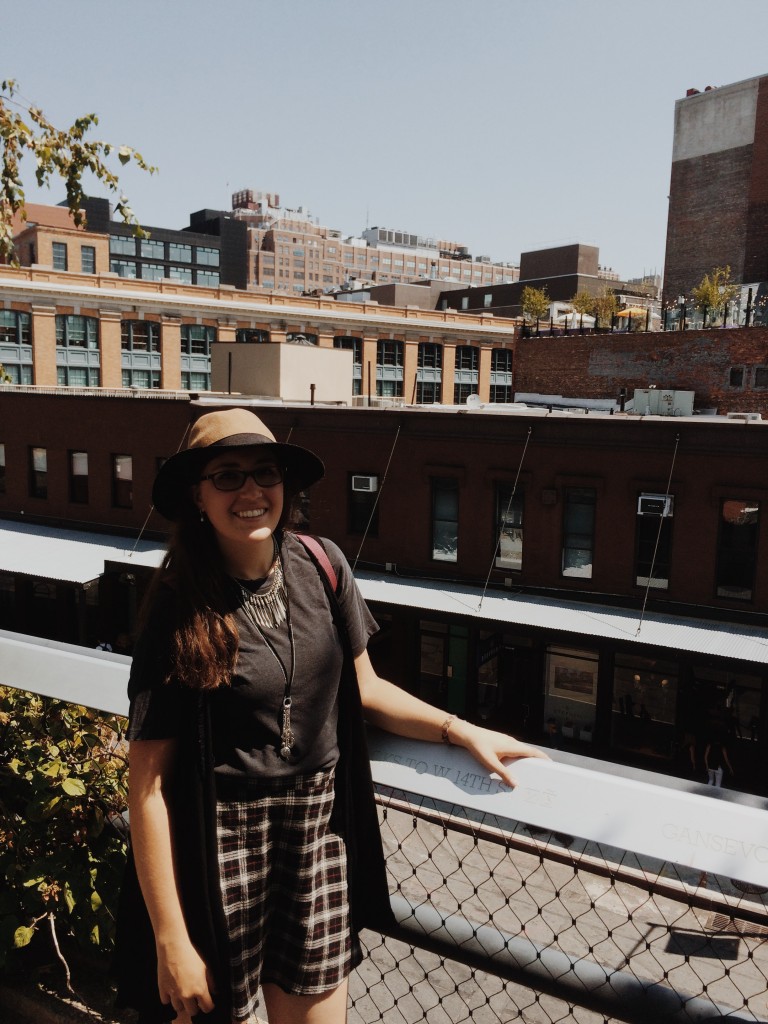 West Village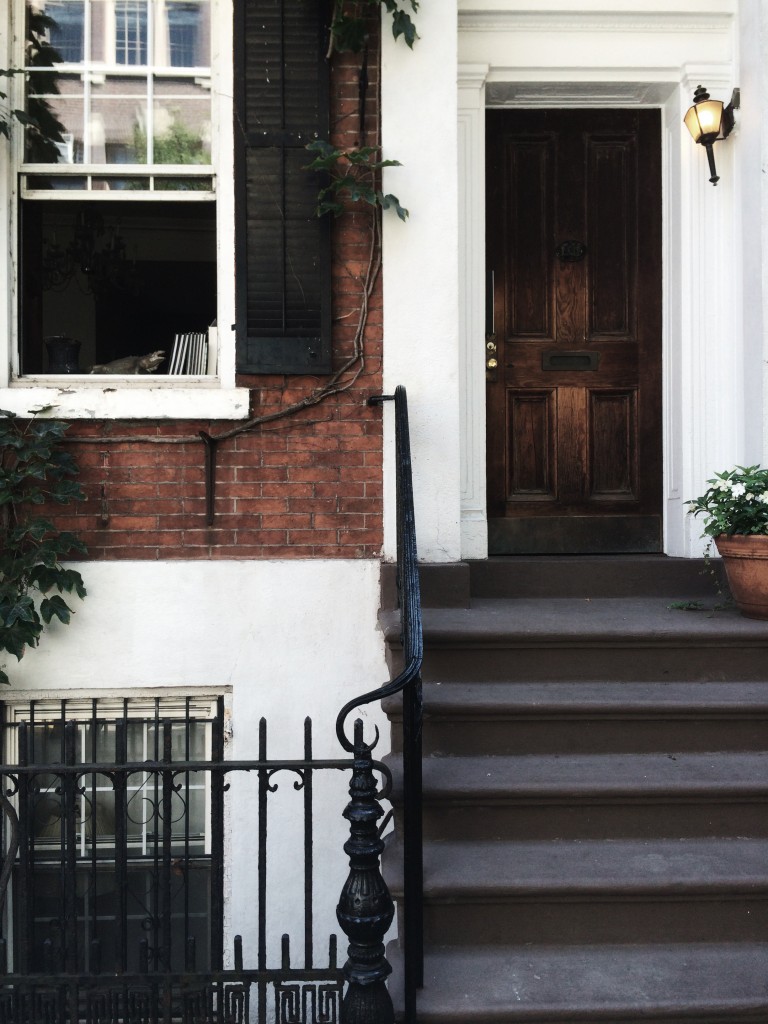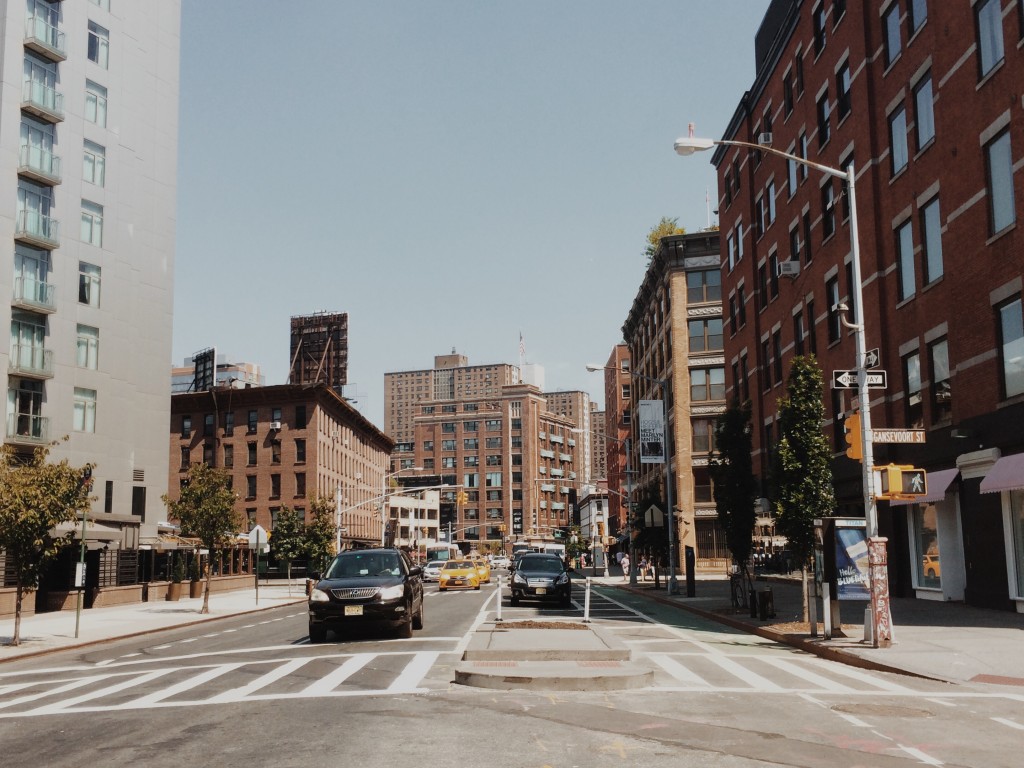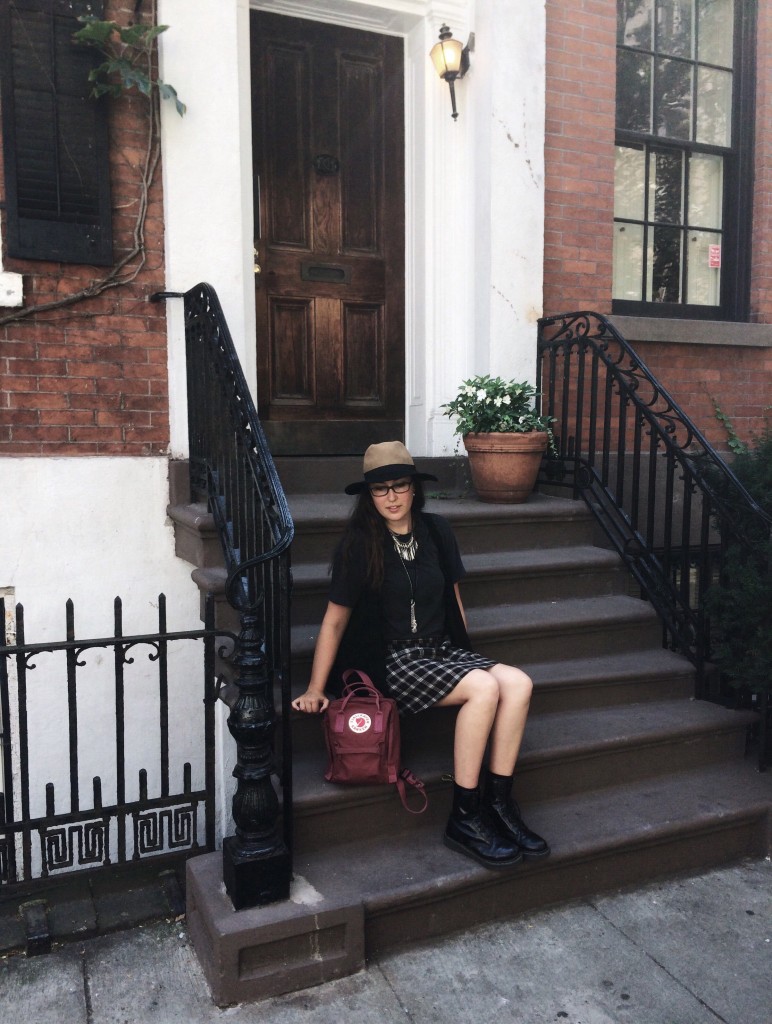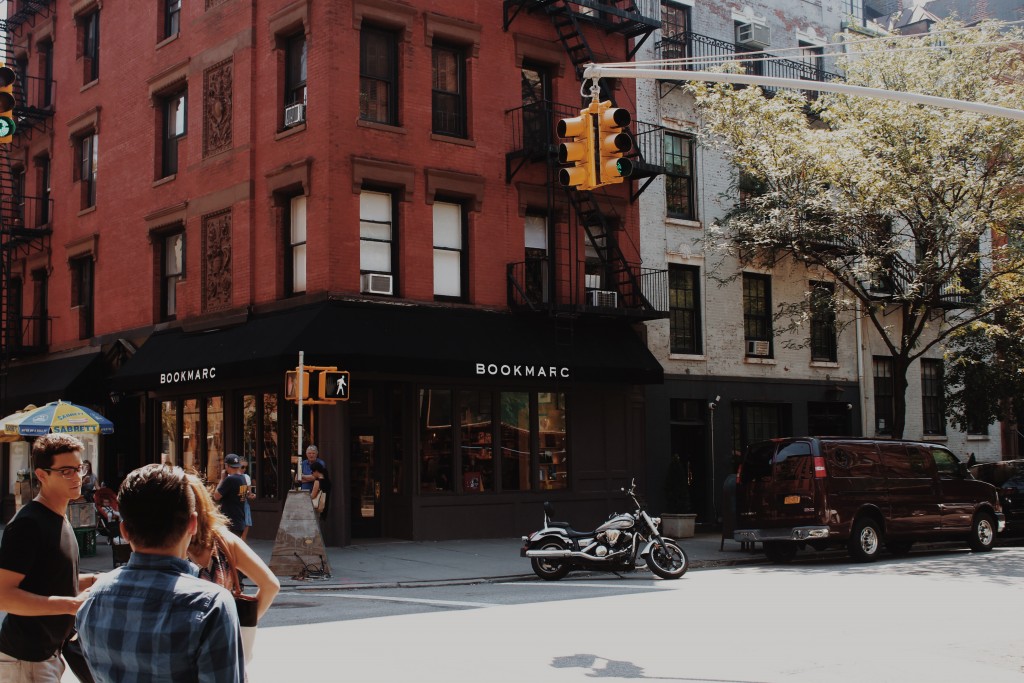 Bluesfest 2015
Five days of pizza and lemonade, front row in the pouring rain and dancing under the sunset to some of my favourite bands are some of the highlights from this year's Ottawa Bluesfest.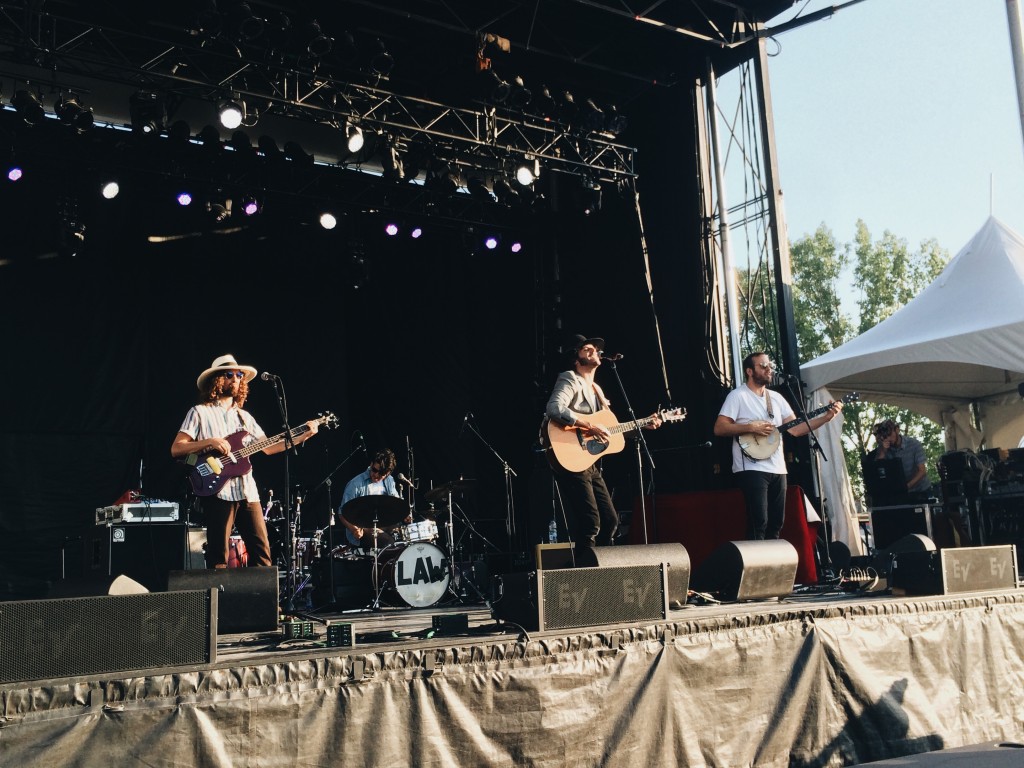 Our second time seeing Langhorne Slim & the Law live at Bluesfest.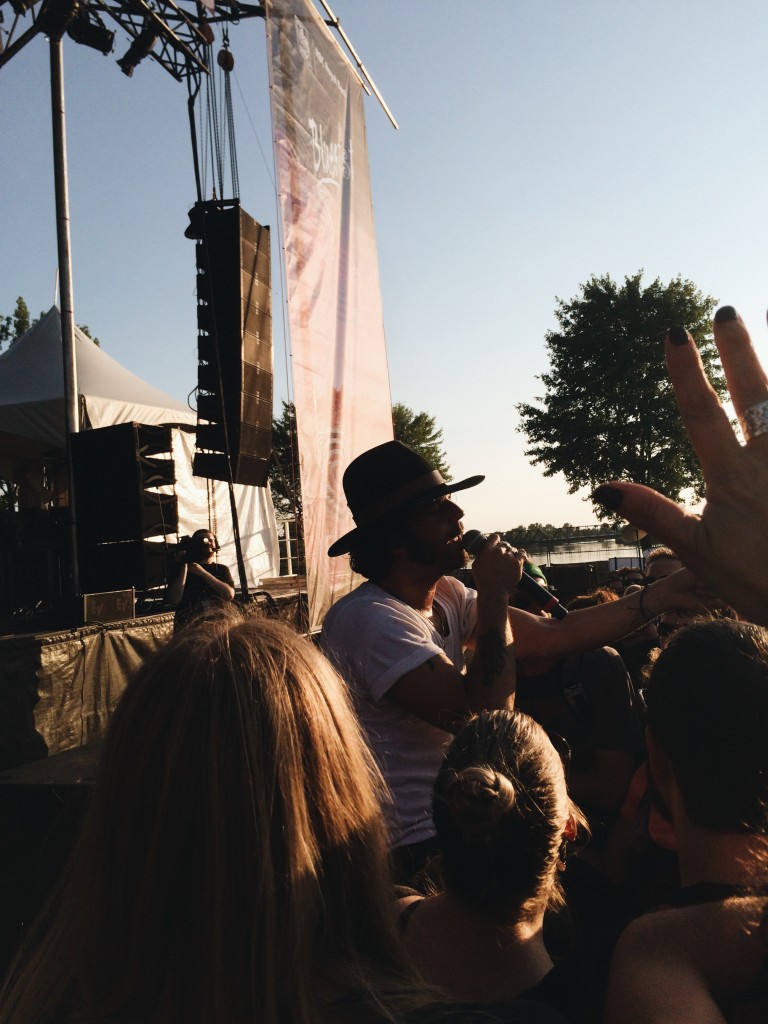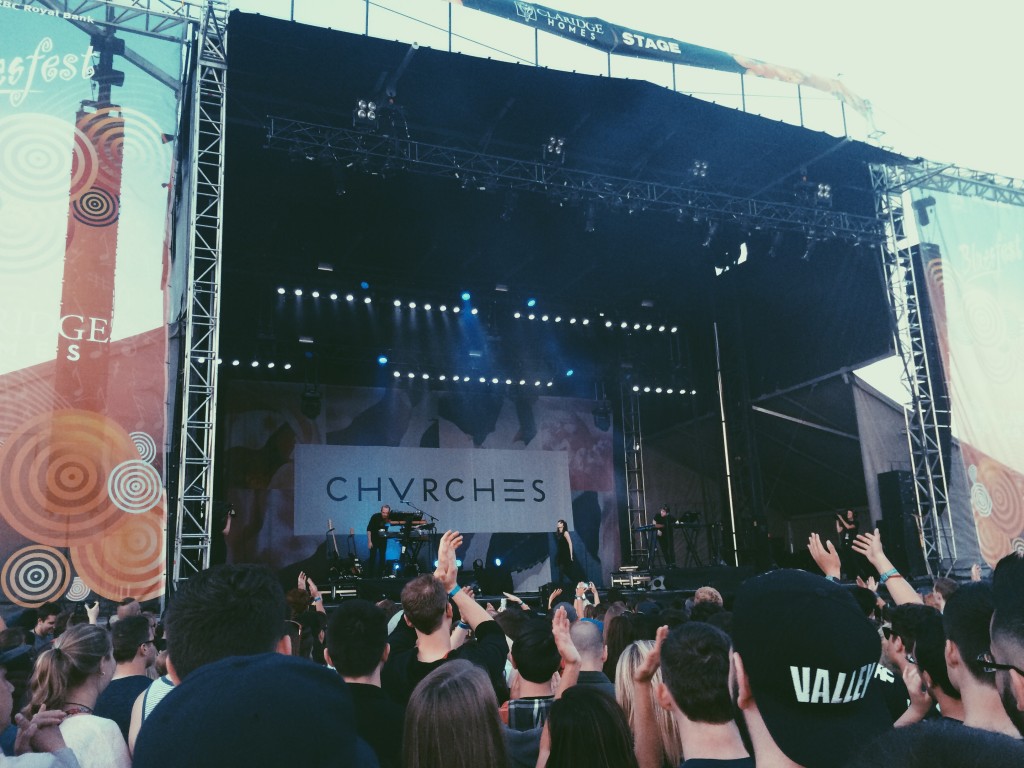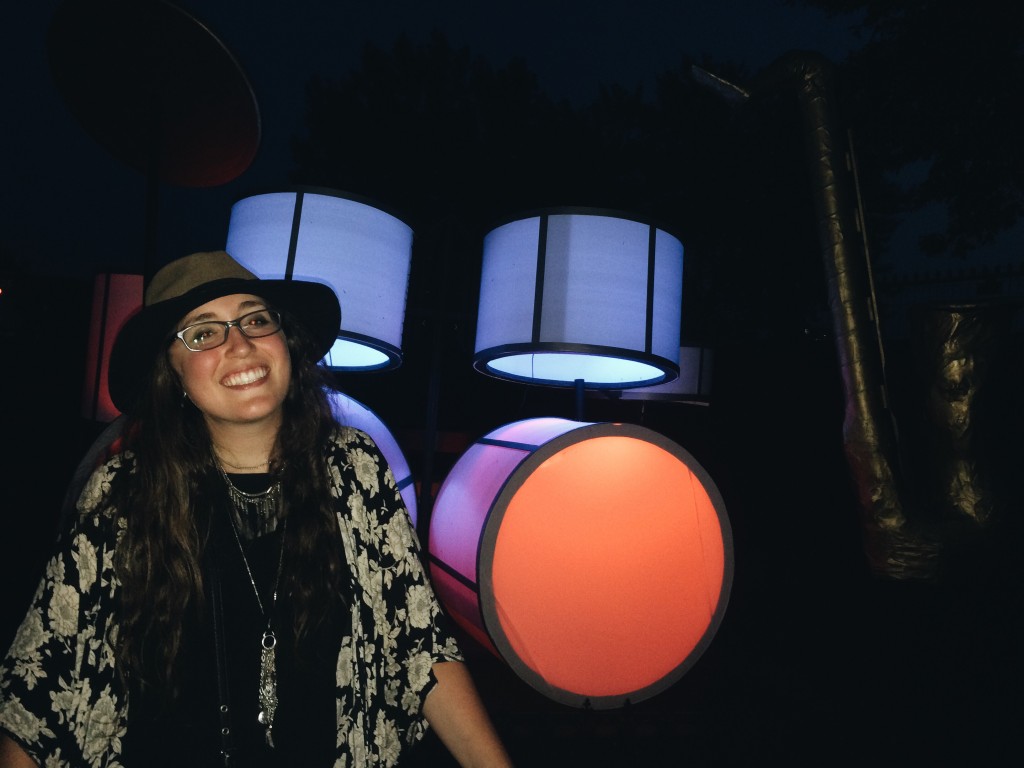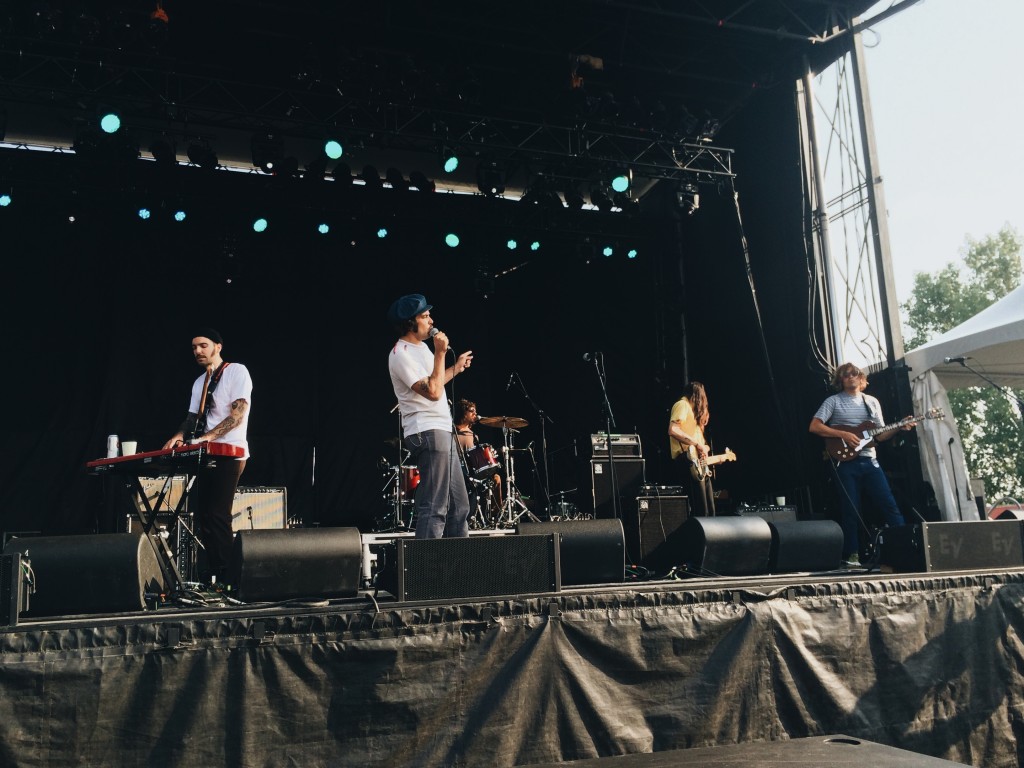 The Growlers, another great band, from California who had my friends and I dancing and humming along to all their songs!
"'i'll forgive you friend, forgive me and we can be in love again" – the growlers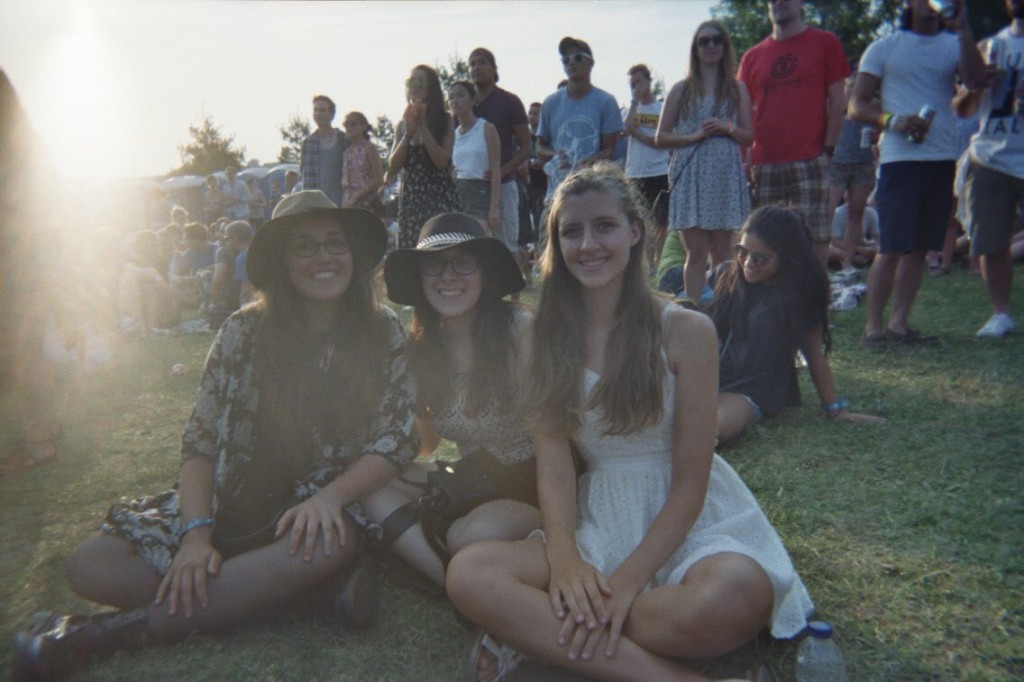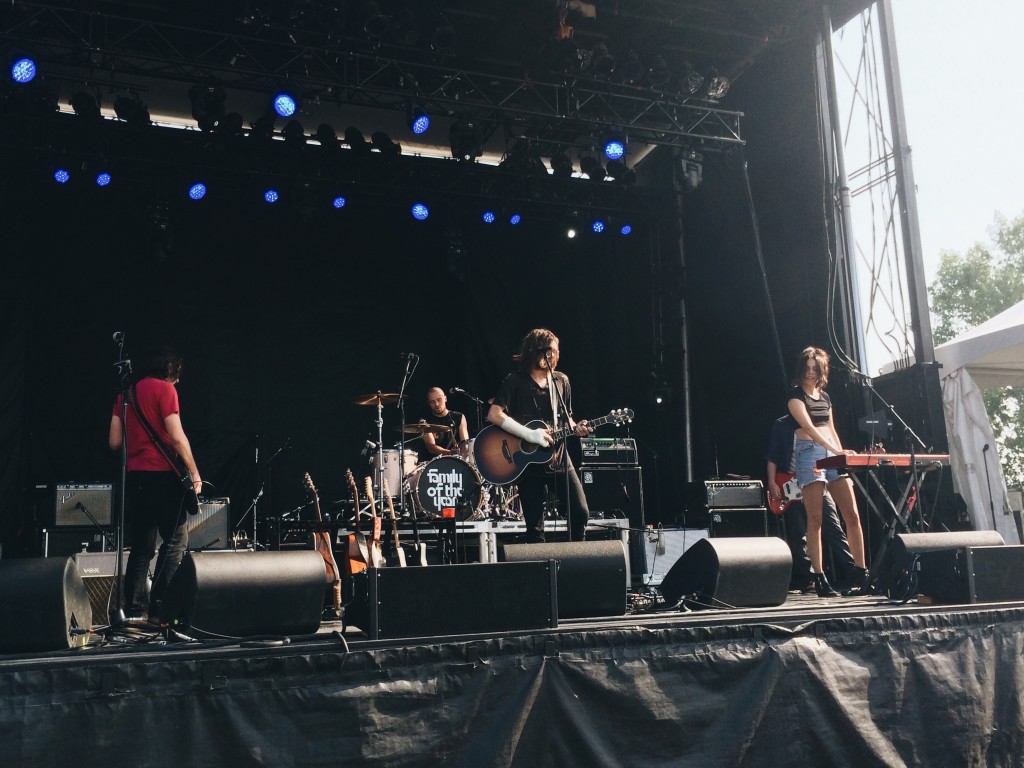 So enjoyed seeing Family of the Year live, they have such great energy and their songs are all so beautiful!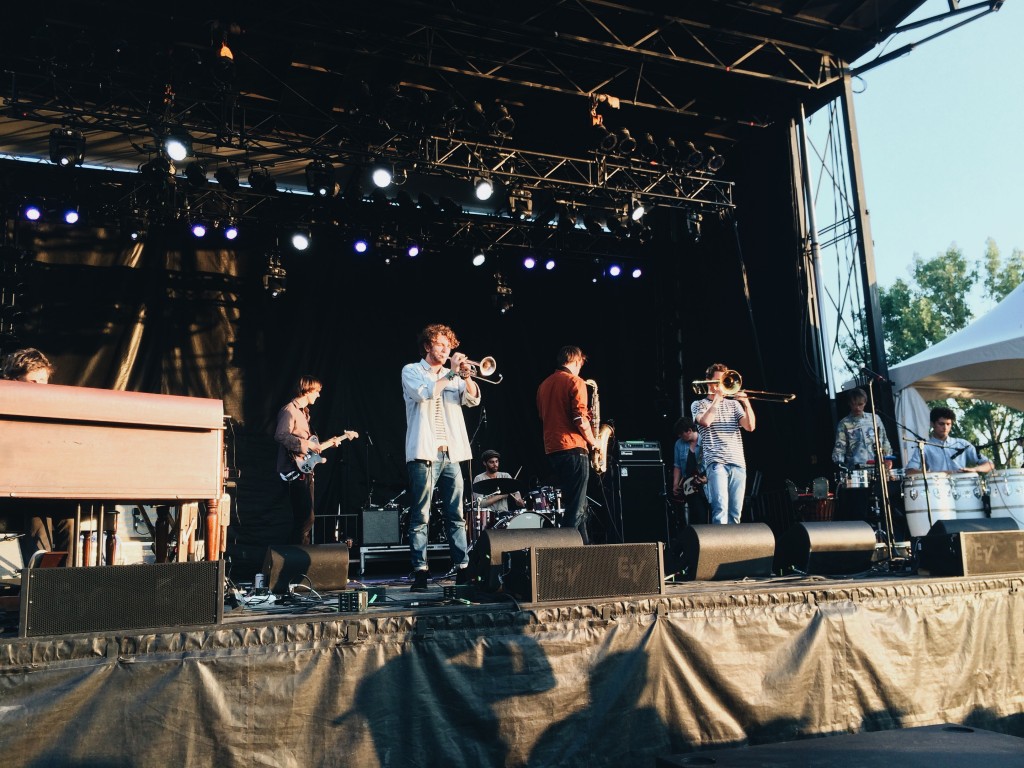 Jungle by Night was a fantastic jazz/funk band from Amsterdam! These boys were great! It was so nice to see a new take on jazz music, having also played this music at a certain point in my life.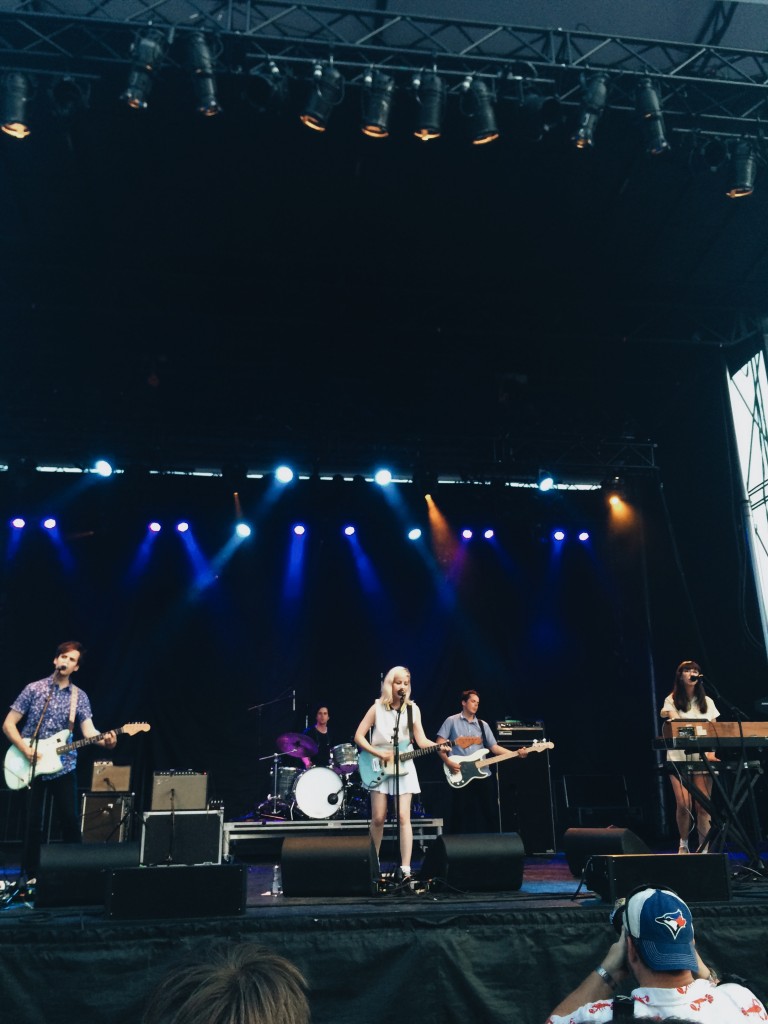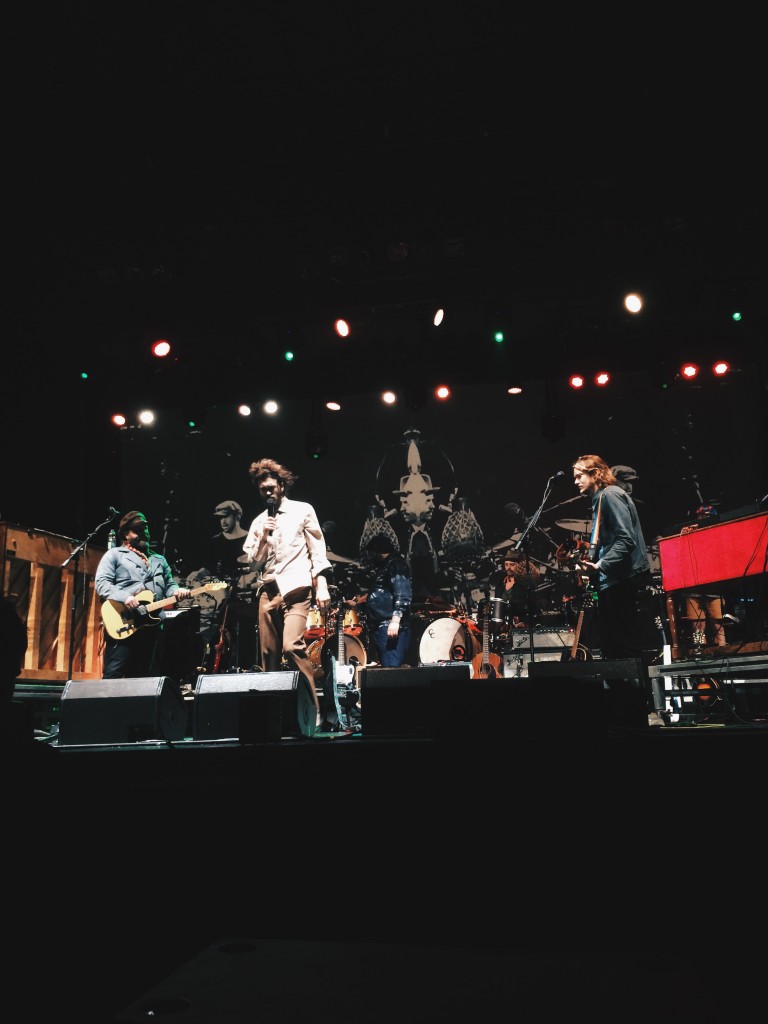 This night has a story! My friends and I waited to be front row for Edward Sharpe & The Magnetic Zeroes, in the rain, and endured some pretty heavy bands not to our liking in the process. Well, it was totally worth it! This band is so natural, and their music is so moving and magical. Alex Ebert, frontman, told us stories and sang us songs, stood beside us on the barrier and even walked into the crowd. During the final song, 'Home', he even asked the audience to tell him stories. The final crowd-member who spoke was a man in his late twenties, who, on a whim, proposed to her girlfriend in the crowd, with the chords playing quietly, yet deeply, behind. After a successful proposal, the band finished their final song and everyone sang along to the magical words; "home, yes I am home, home is whenever I'm with you". It was quite possibly one of the most magical moments I ever experienced.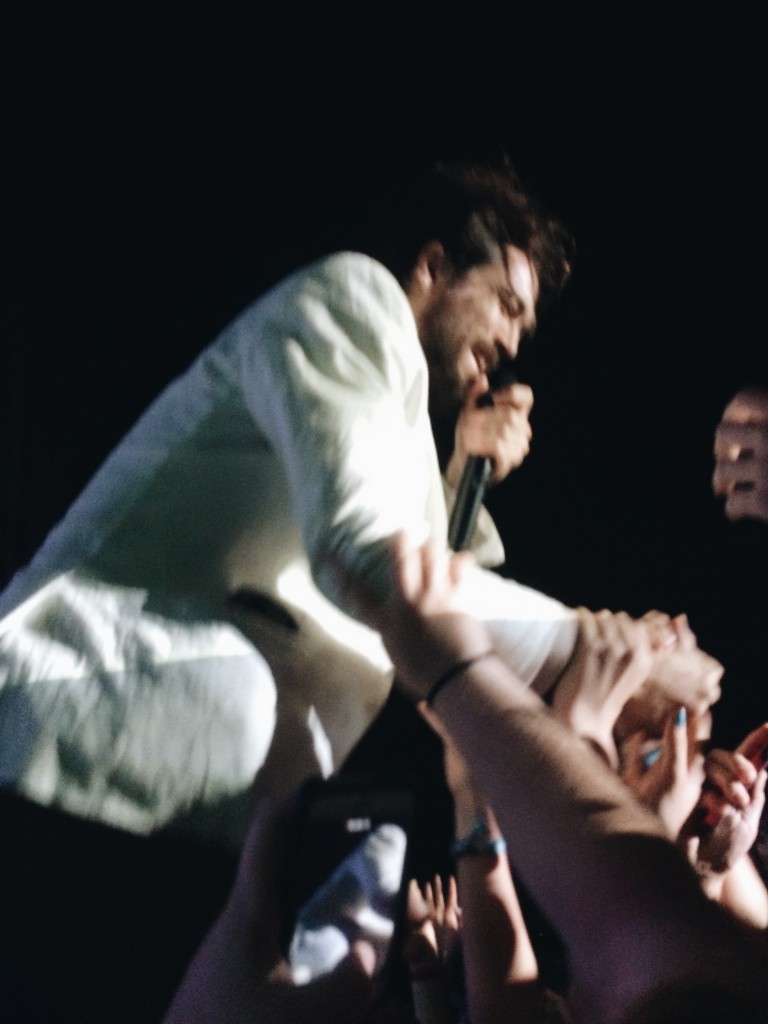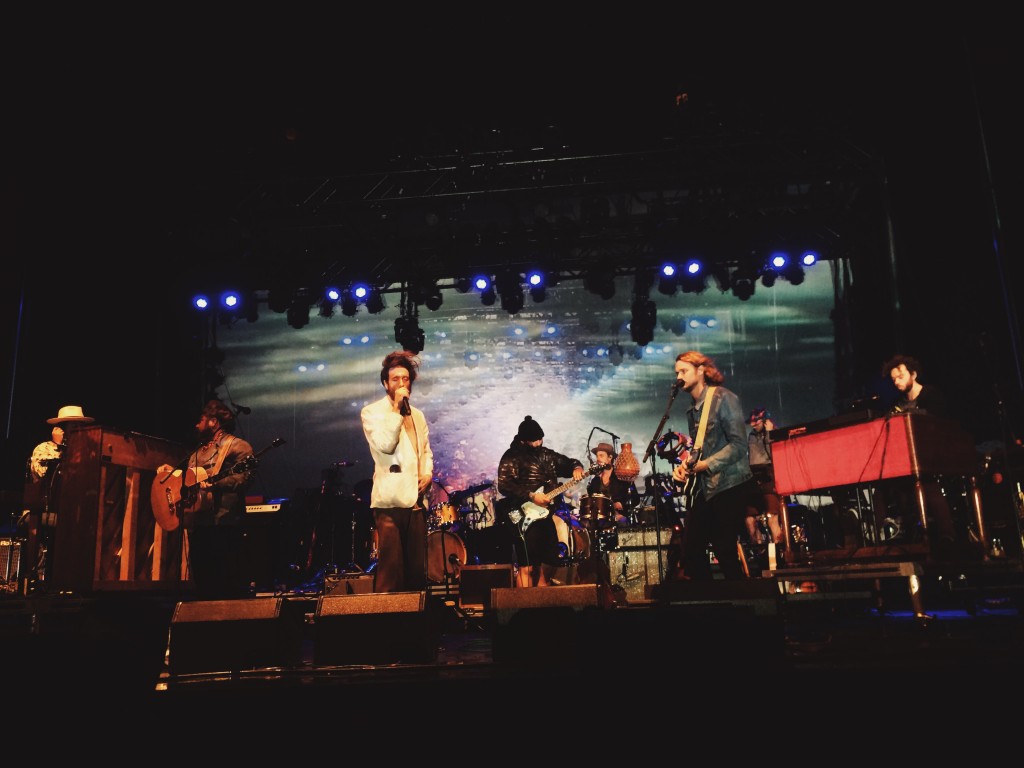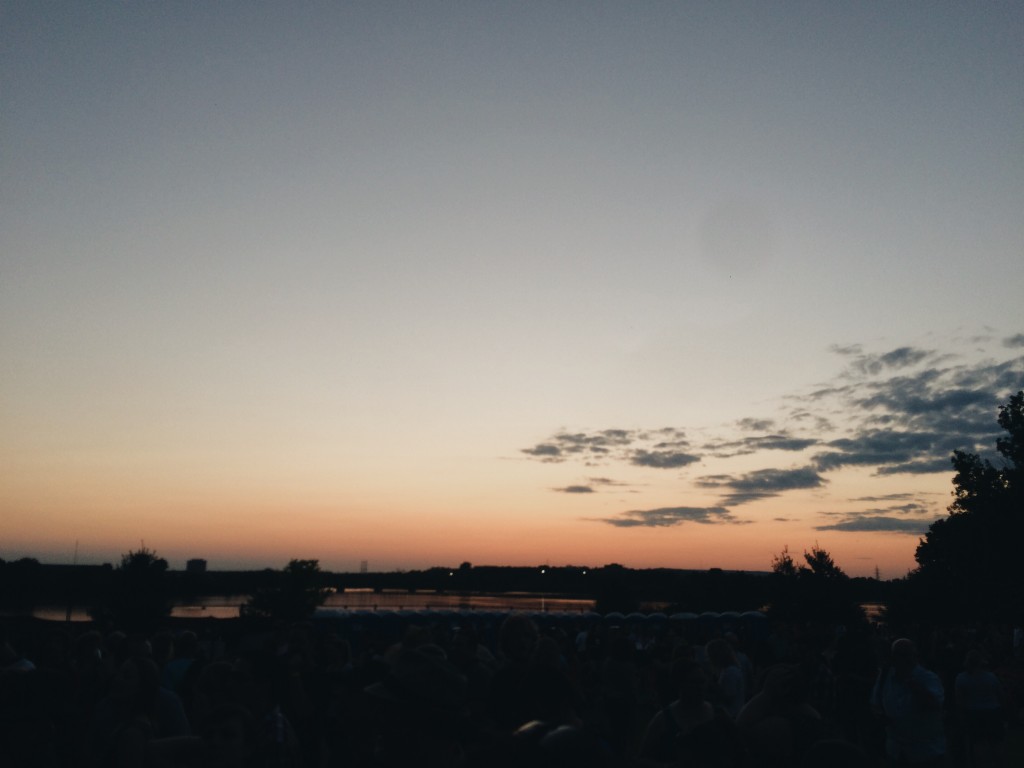 Thank you Bluesfest for a great week!
A Week in Austin
Austin is a truly wonderful city, with a great history, hip vibes, fantastic food, creative shops and a vibrant music scene! I spent a week there in late January visiting my godfather, and had a blast! Unfortunately, the weather was not so great, but it sure didn't stop us from keeping busy!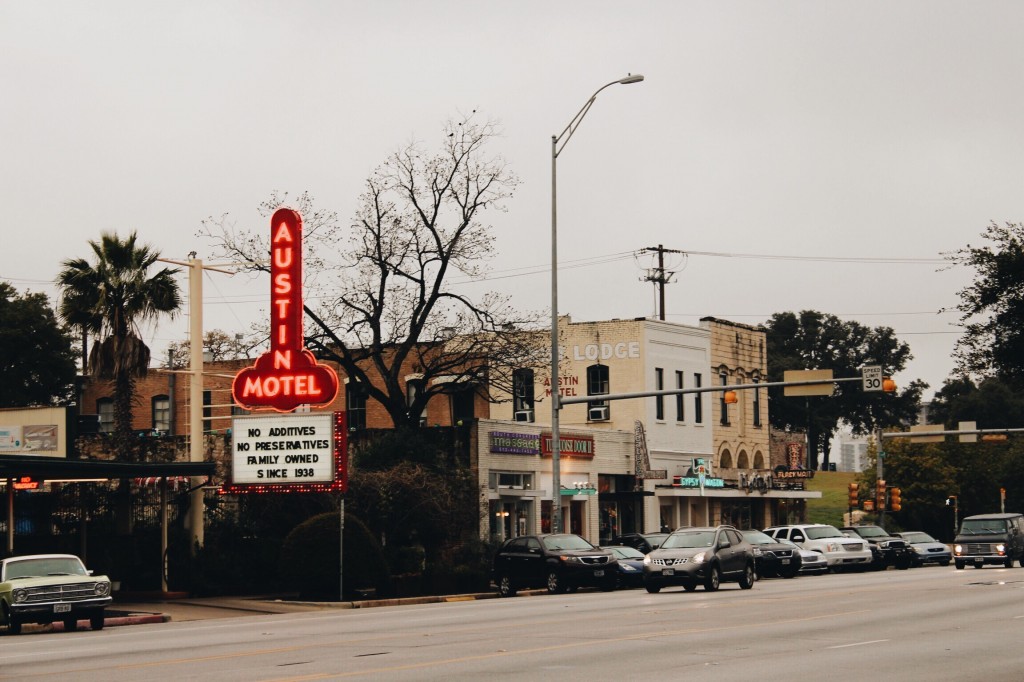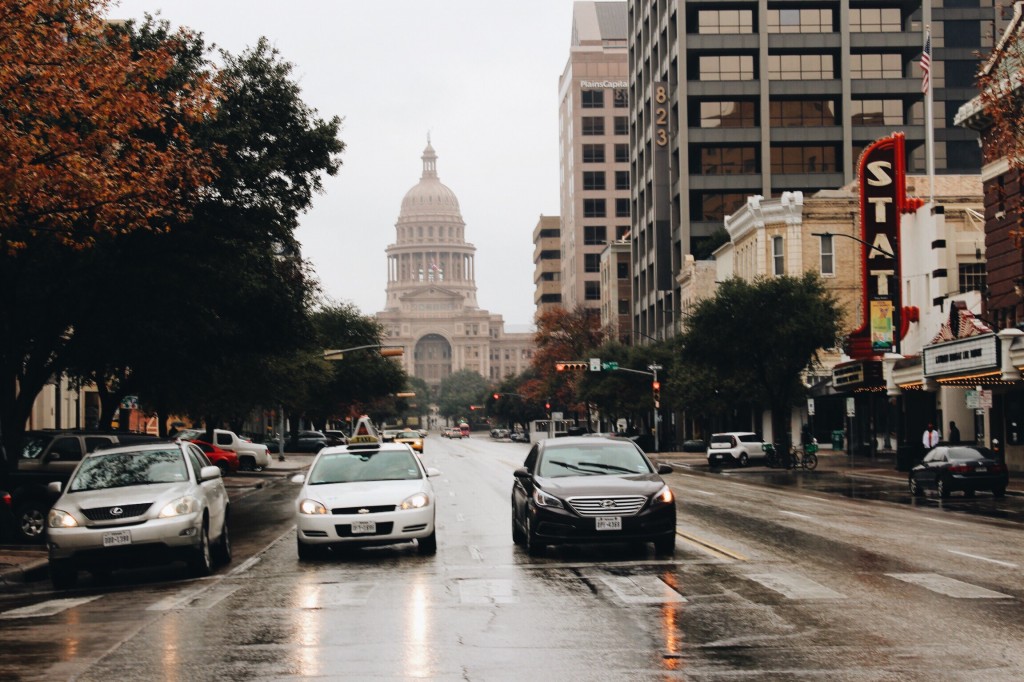 South Congress, or SoCo, was my favourite part of Austin. A super hip street with eclectic shops, great food trucks and a ton of restaurants. Some of my favourite shops were Parts & Labour, which had a wonderful collection of prints and posters, as well as The Gypsy Wagon, where I purchased the longest, black velvet kimono which I absolutely adore.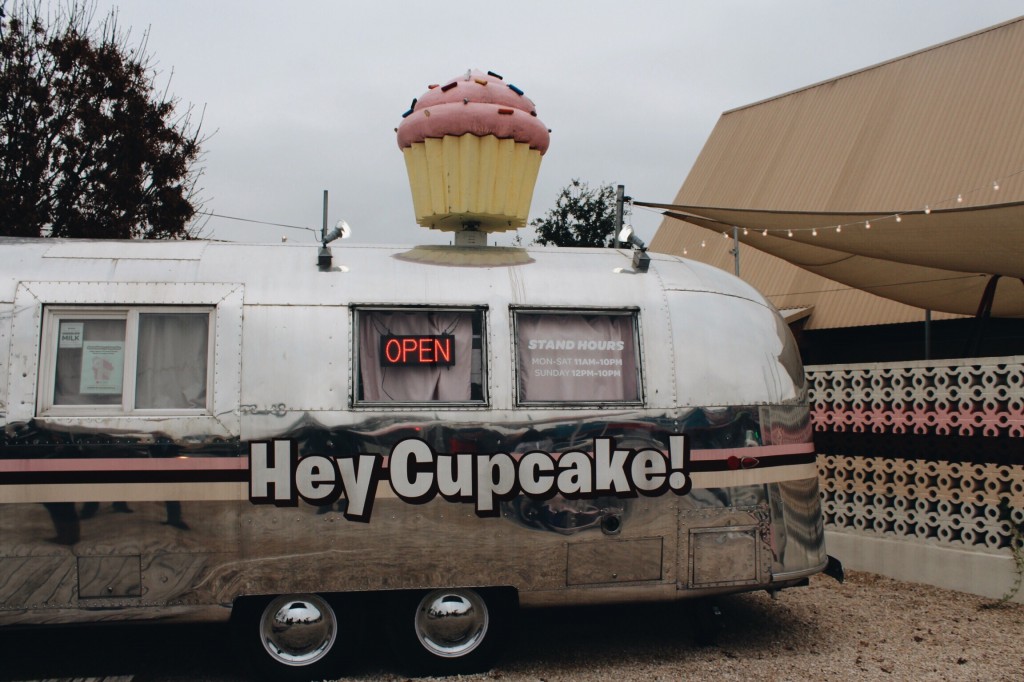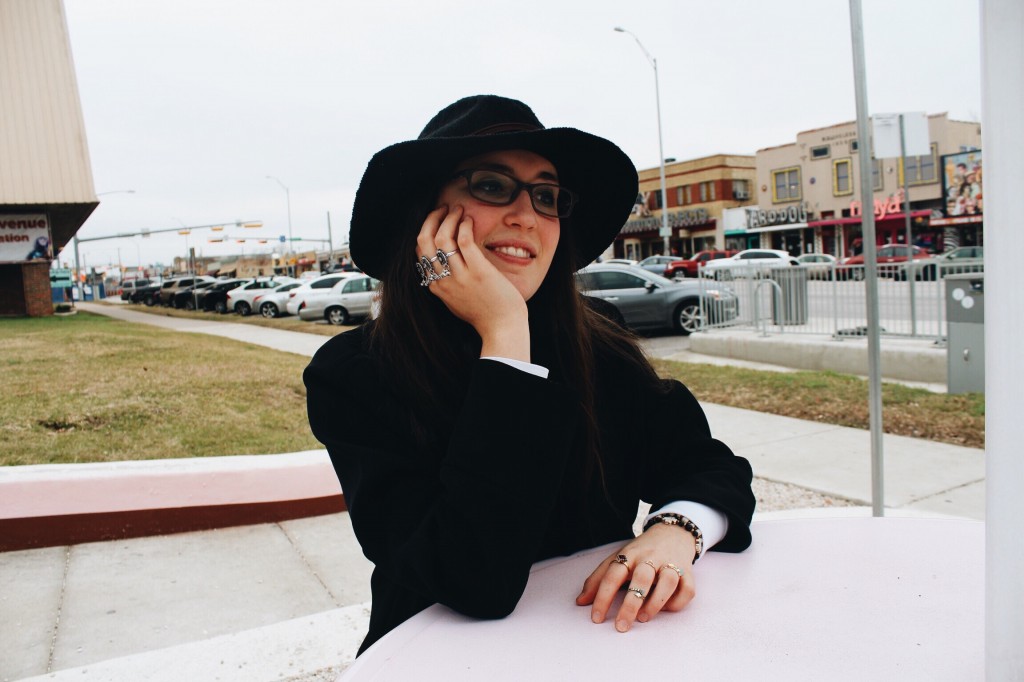 We treated ourselves to some cupcakes at Hey Cupcake!, and shared the Red Velvet and the Michael Jackson.
Dinner was enjoyed at Hopdoddy's burger bar. It was definitely worth the wait (line ups are inevitable at this Austin phenomenon). The burgers were delicious as were their creative sauces! I definitely recommend the Llano Poblano if you love spice, or the Thunderbird chicken burger. From there we went across the street to Amy's ice cream, a great Austin chain stocked with inventive and constantly changing flavours and creations.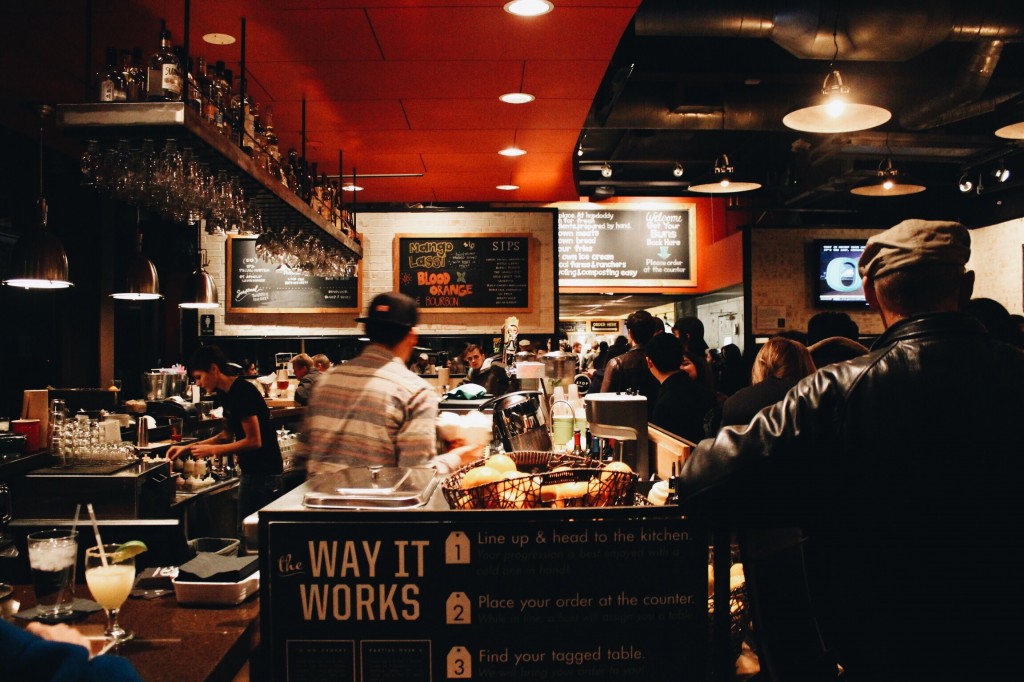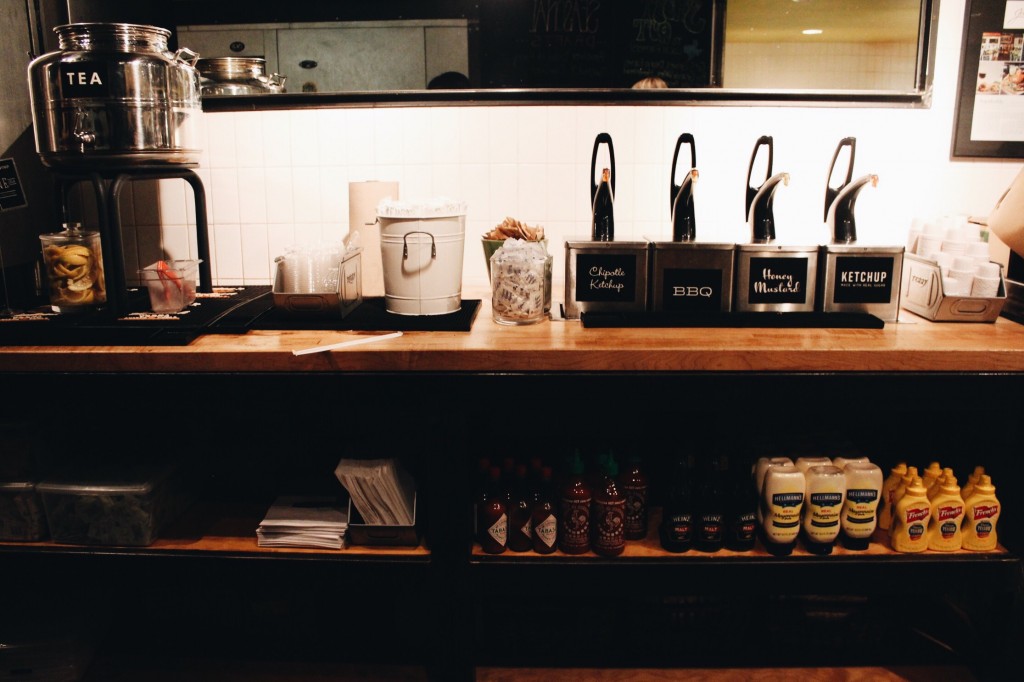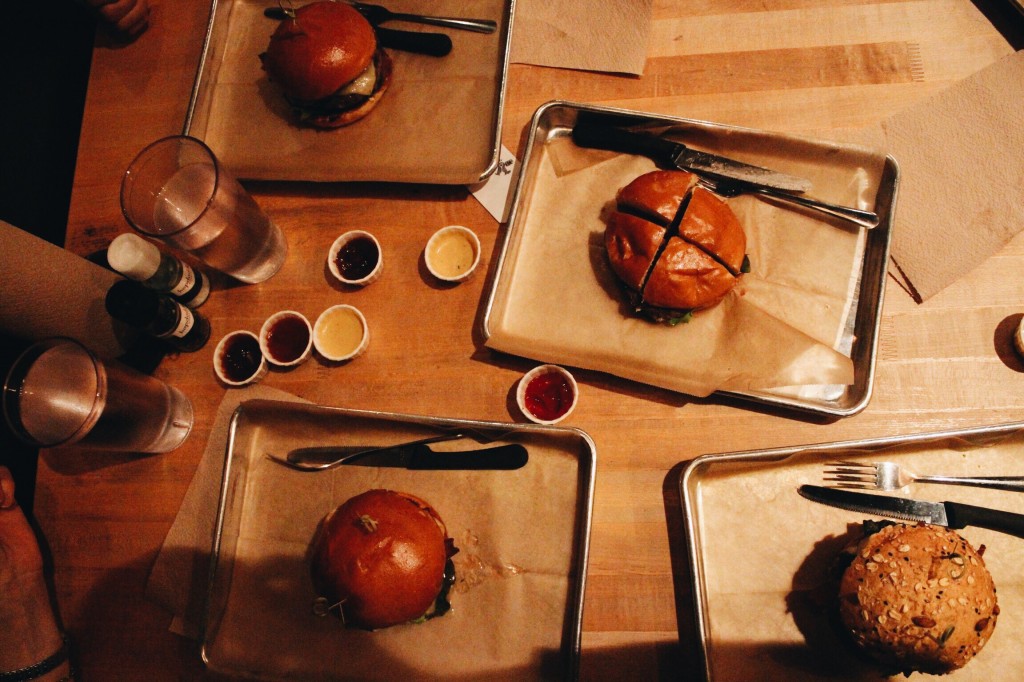 Downtown Austin is full of fun hot spots to enjoy. The State Capitol is located directly smack in the middle. It's gorgeous and has incredible history. As well, the flagship While Foods Market is located in downtown Austin. This sure is a special place! Free samples, Taste testings, classes and various markets serving prepared foods, baked goods, fish and more make the Whole Foods one of a kind.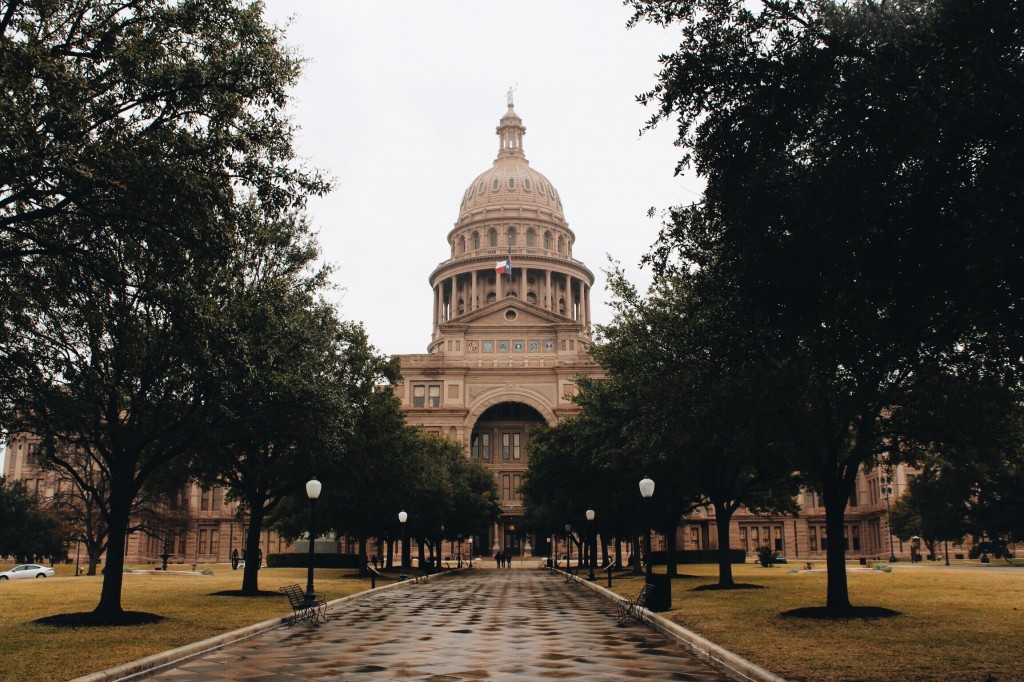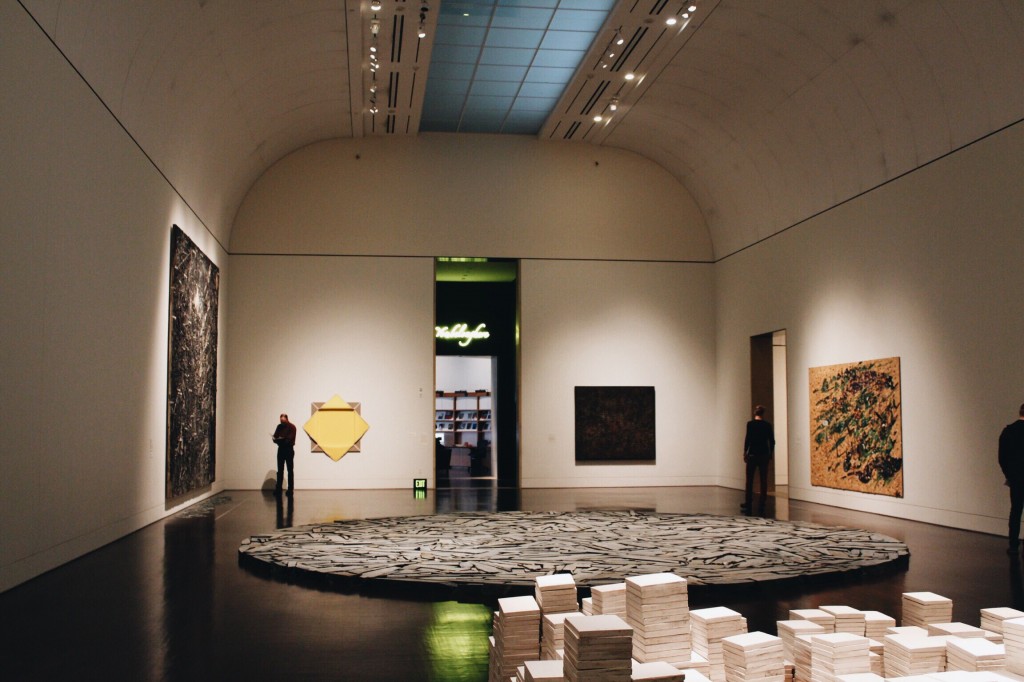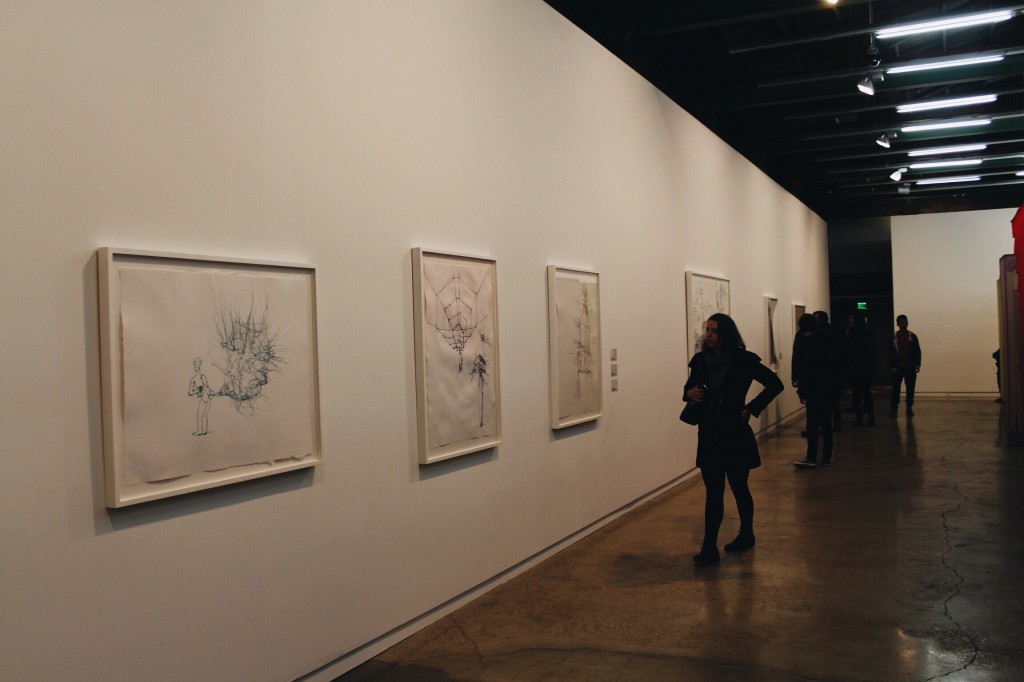 Seeing as how much I adore art galleries and museums, I was overjoyed at both the Blanton Museum of Art, located at the University of Texas campus, and the Contemporary Austin. Blanton contained a series of curated pieces from renaissance to modern and everything in between. The Contemporary, on the other hand, featured Do ho Suh, and his architectural and furnishing pieces made of mesh and other cloth materials. He also displayed simple and intriguing drawings of his life's recollections in stick-form.
We took a stroll to Annie's on Congress for lunch, where I had the Croque Madame. It was delicious! The restaurant was so chic, it had that sunday afternoon brunch vibe to it! It was very "blogger-esque" if I may say so, with light brick walls and black wood furnishings.
That same night, we went to Frank's hot dogs for dinner, another great place, before going to see a show at the Moody Theatre.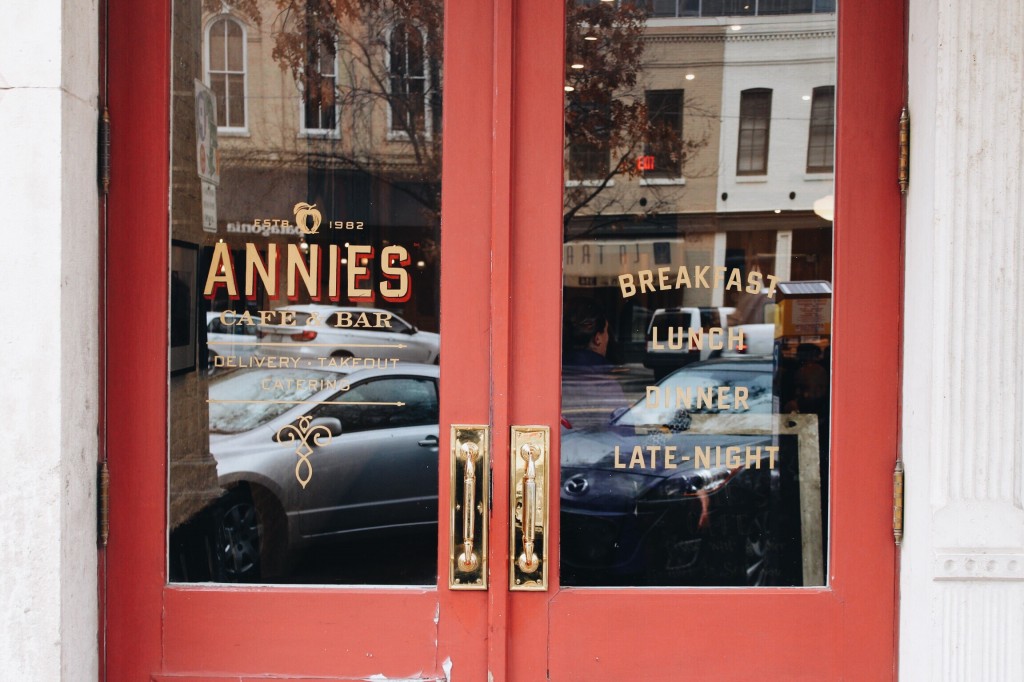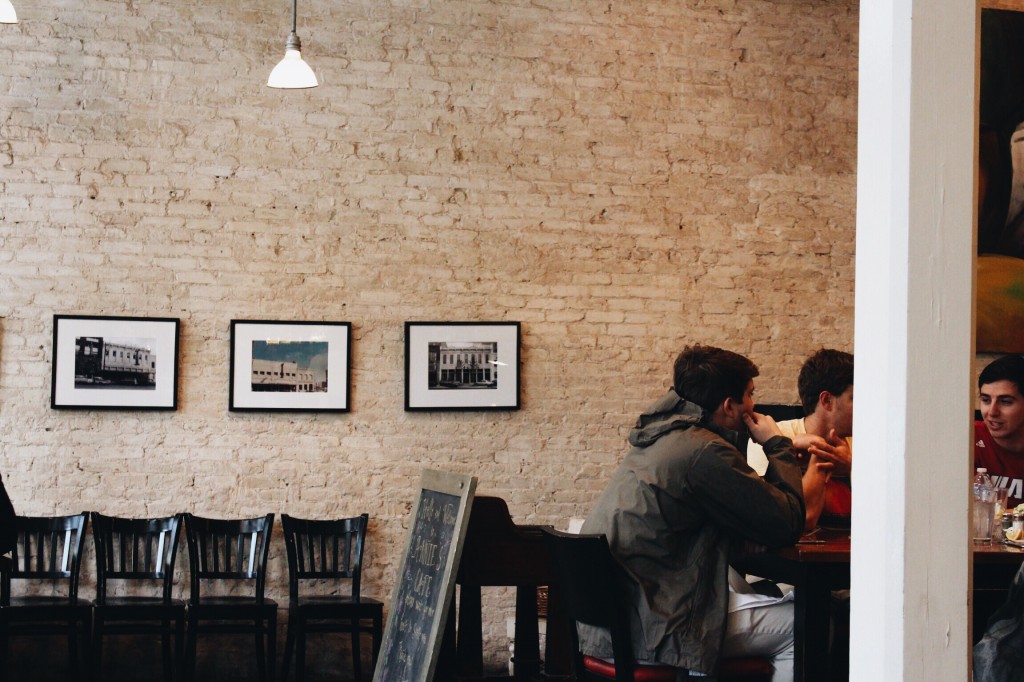 We were so lucky to be in Austin during Free Week, where tons of free music shows were held every night for six days! We saw some great local bands at awesome venues, including Sweet Nuthin and Nic Armstrong at The Sahara, and Migrant Kids at Mohawk.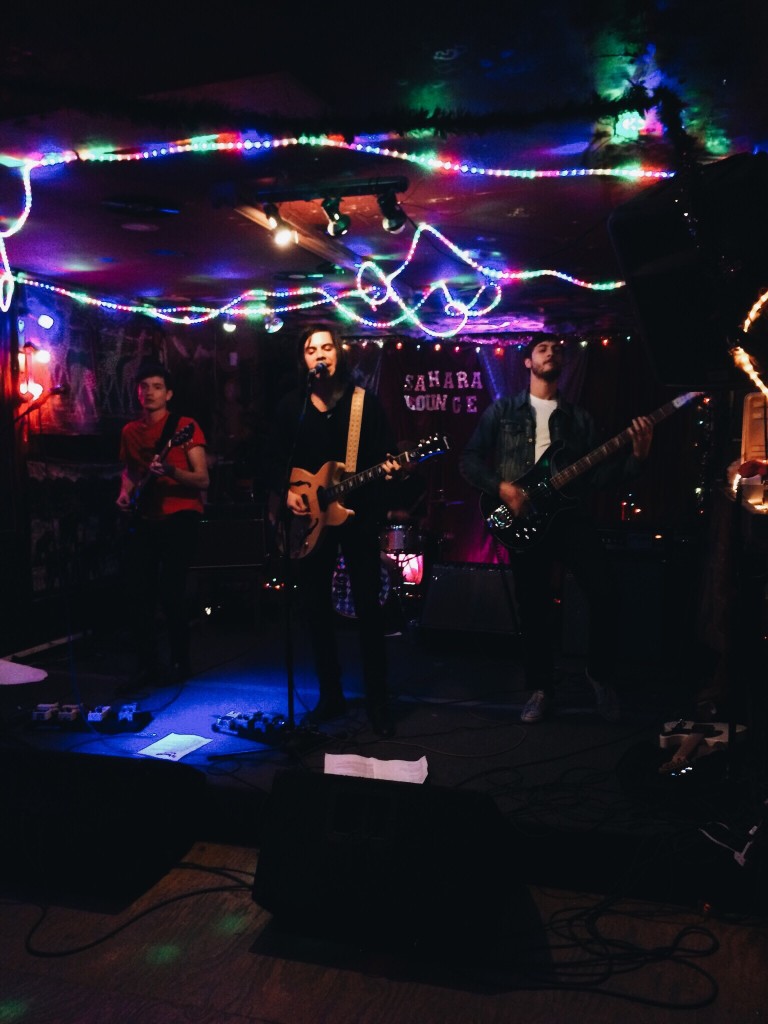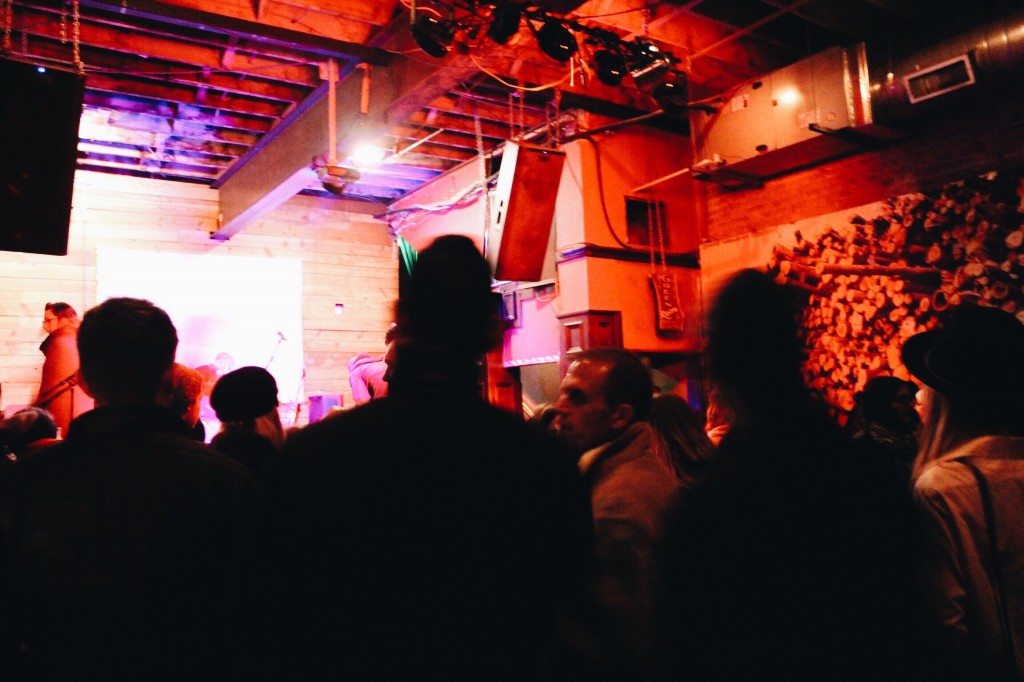 The street art was also wonderful in Austin! Everywhere you stopped, you could see some wonderful artwork and designs, from restaurant walls to street corners and many more locations.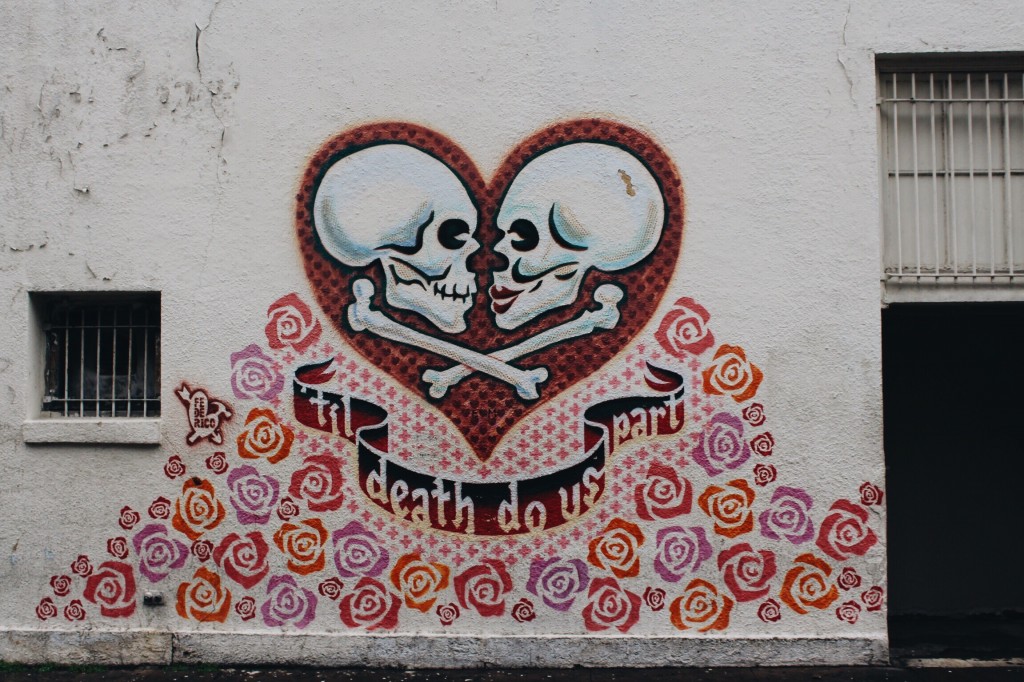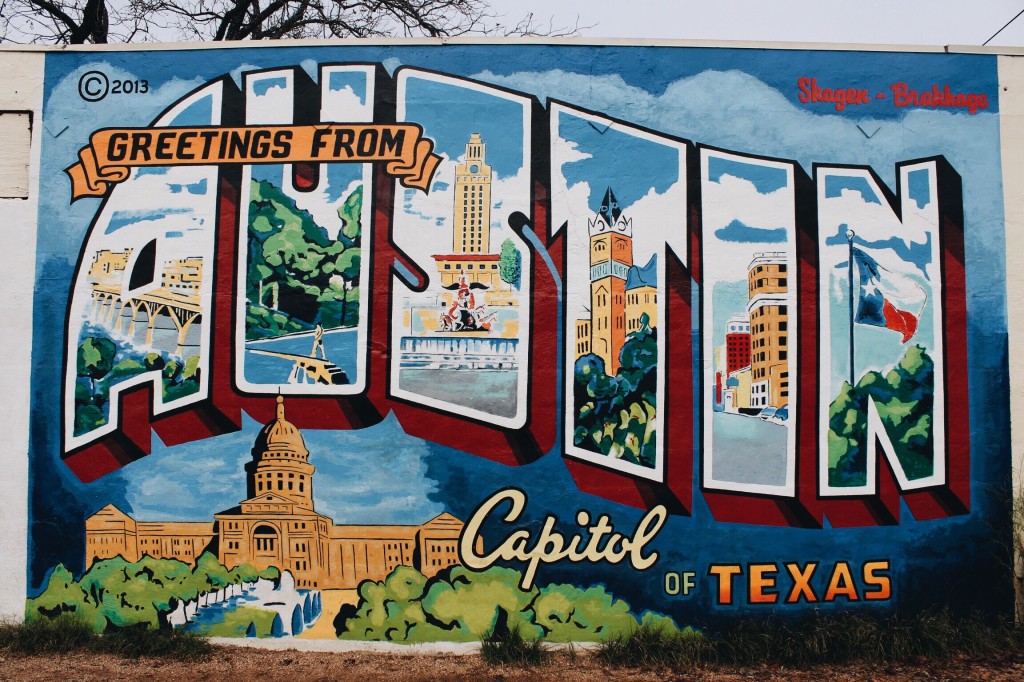 And how could I forget the beloved tacos! We went twice to Taco Deli, where they have an endless amount of different tacos you can order. We each spent at least ten minutes deciding which tacos to choose! They have breakfast tacos, meat tacos, fish tacos, veggie tacos, and more! It's absolutely wonderful!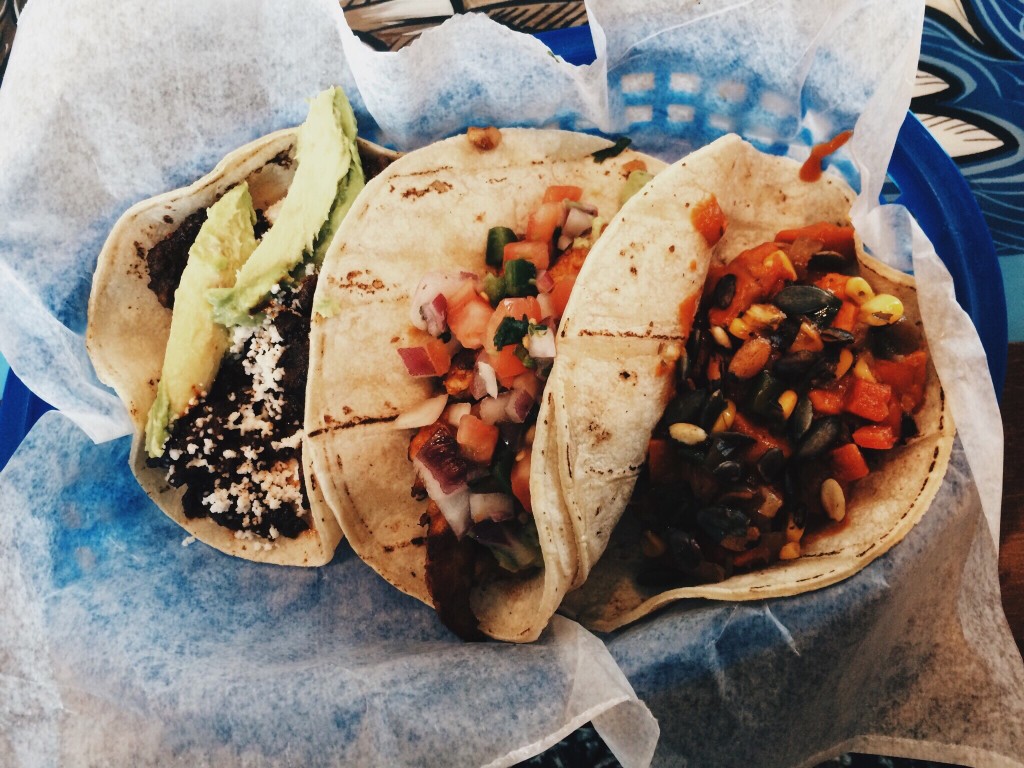 Austin, you were swell, and hopefully next time you will be warm too! Looking forward to my next visit!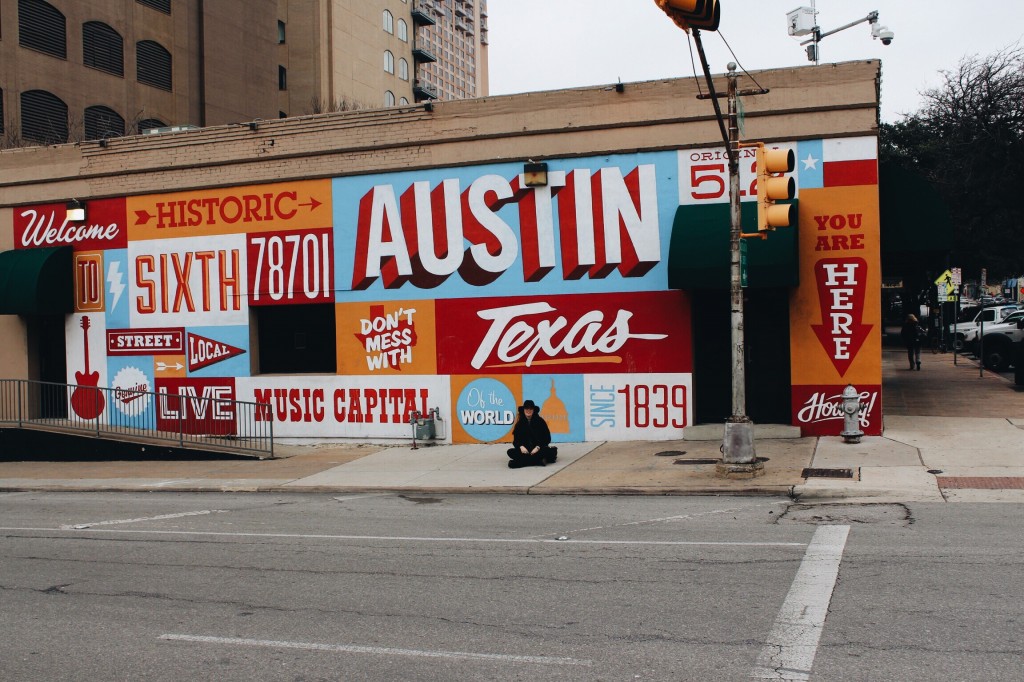 5 Days in New York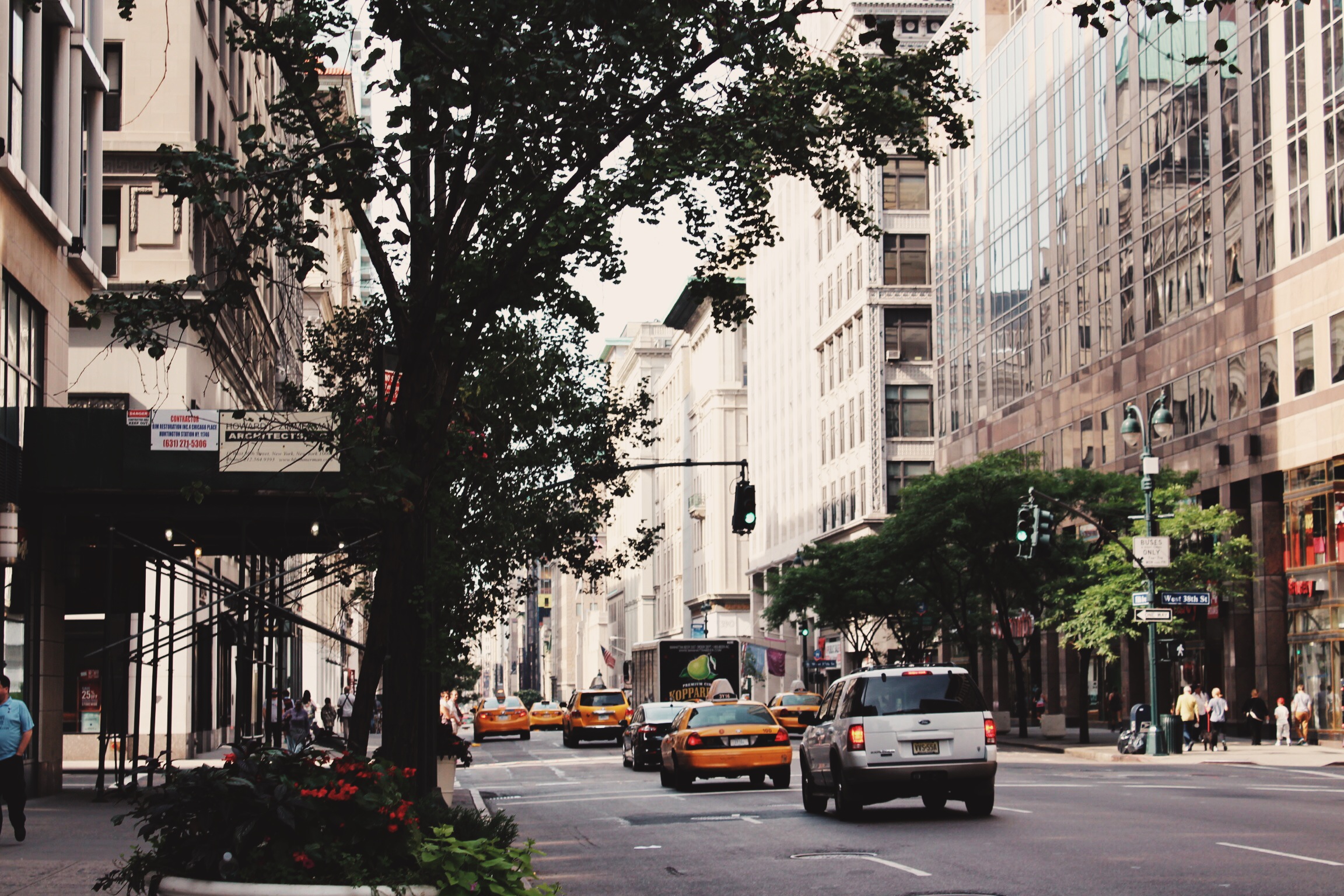 Greenwich Village
Washington Square Park is the perfect place to start in Greenwich Village. I love the calm, relaxed vibe of the busking musicians, and the small crowds of hip NYU students. Plus, it's such a beautiful place, and the small dog park is always filled with cute dogs!
We went to Rosemary's for lunch. It was a great Italian restaurant. Their panini sandwiches were delicious, and the overall decor of the restaurant made it a fabulous find. Plus, they have a rooftop garden overlooking the village.
For music lovers, Other Music on 4th street has a great cd and record selection. Lafayette also has a wonderful bakery worth indulging.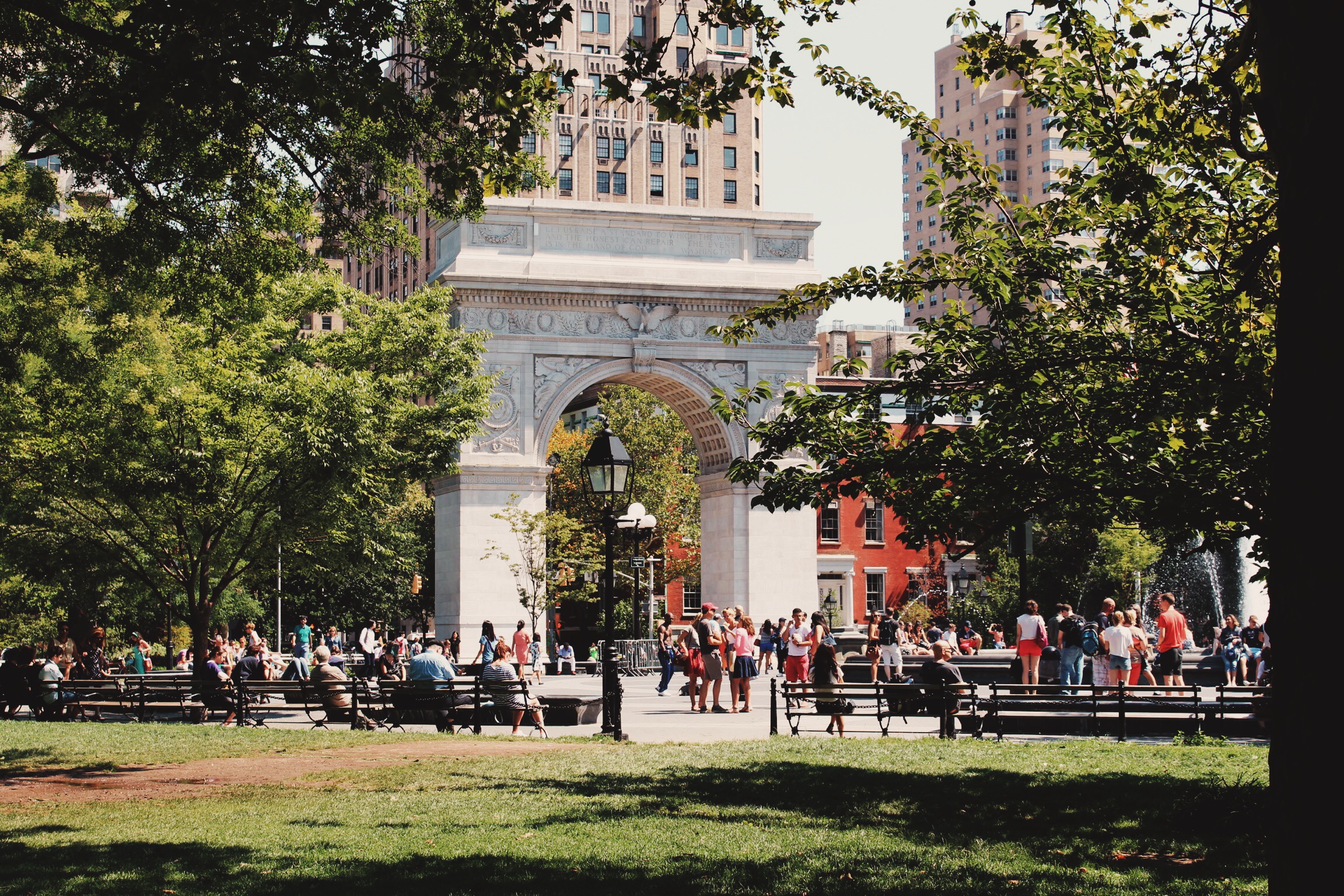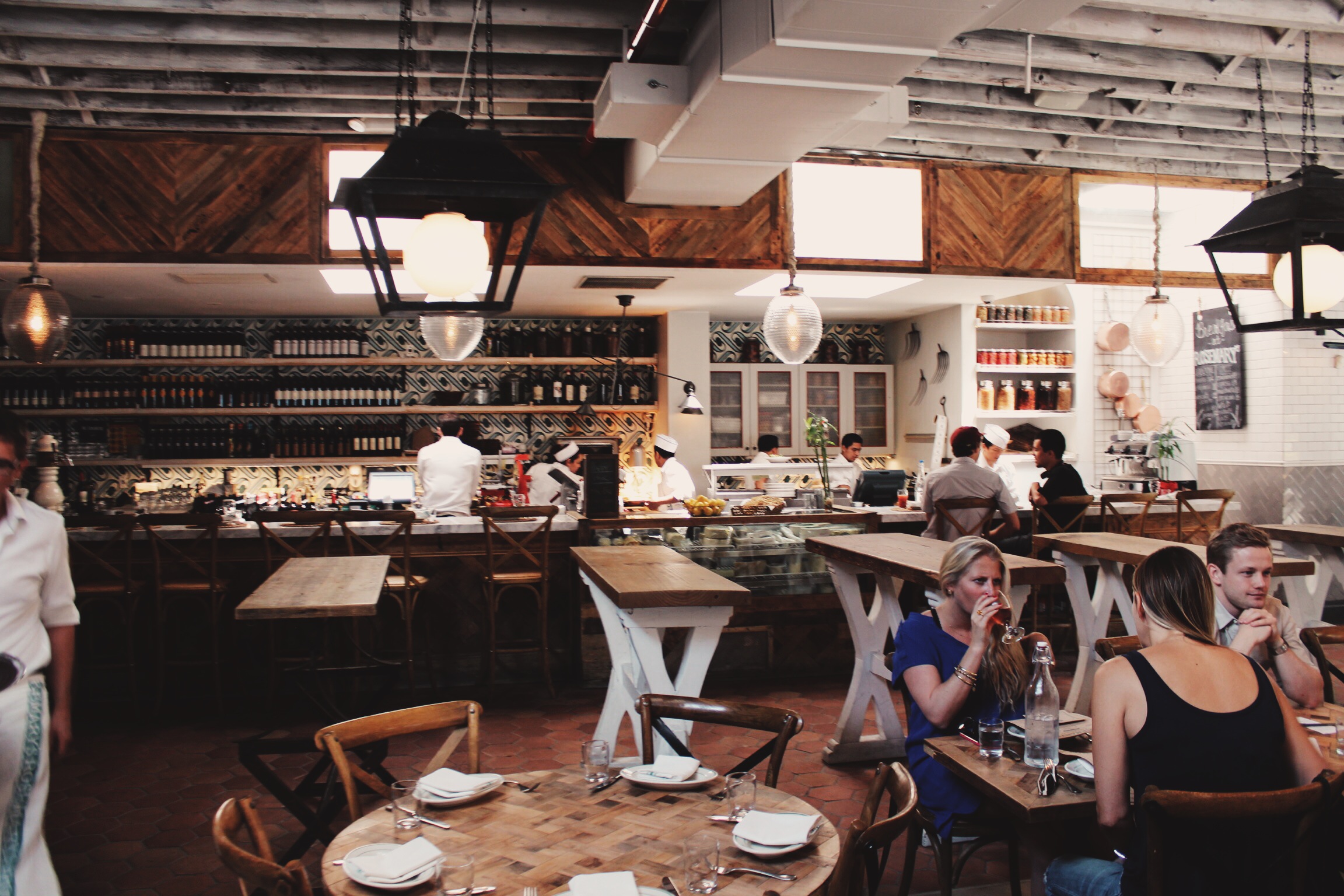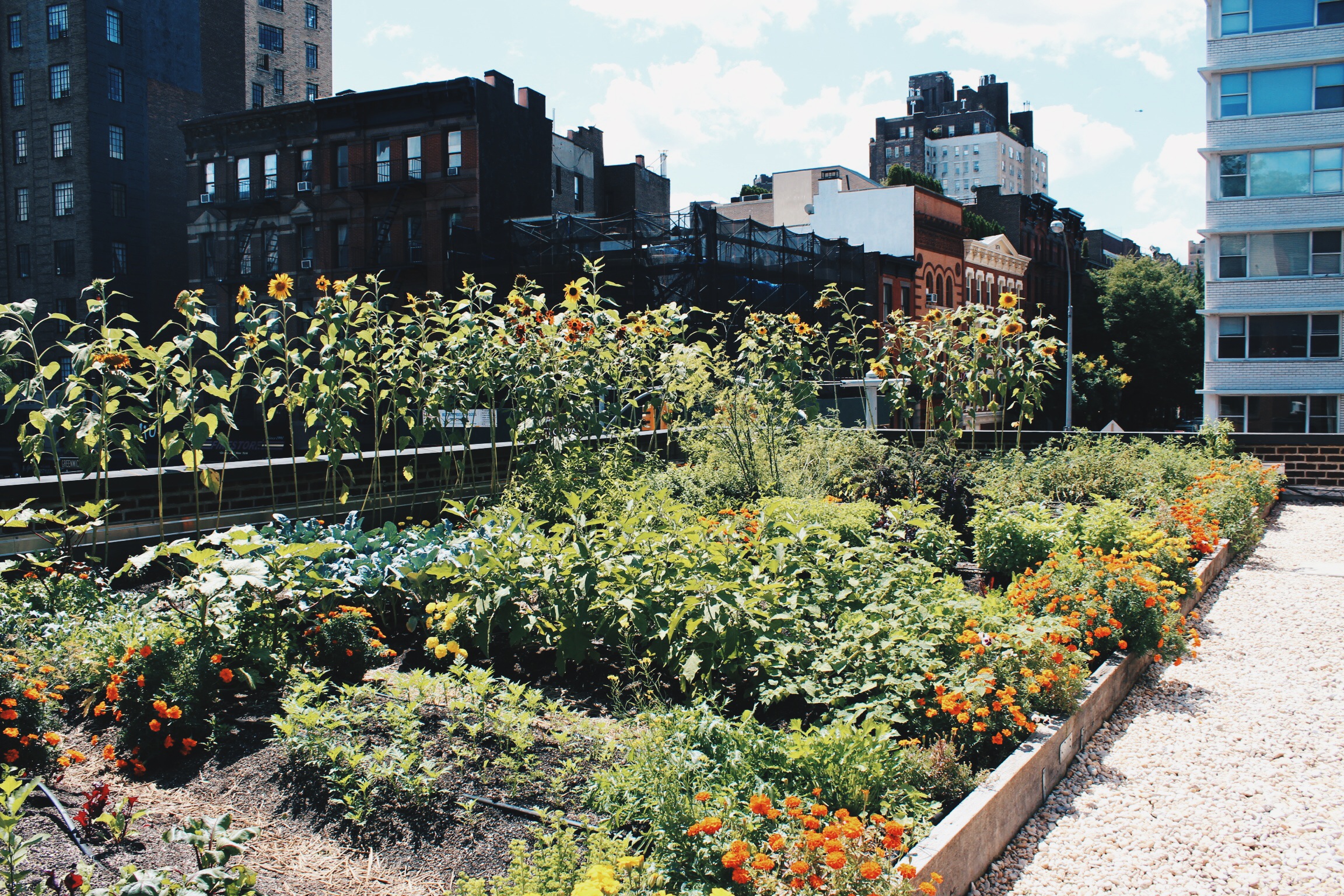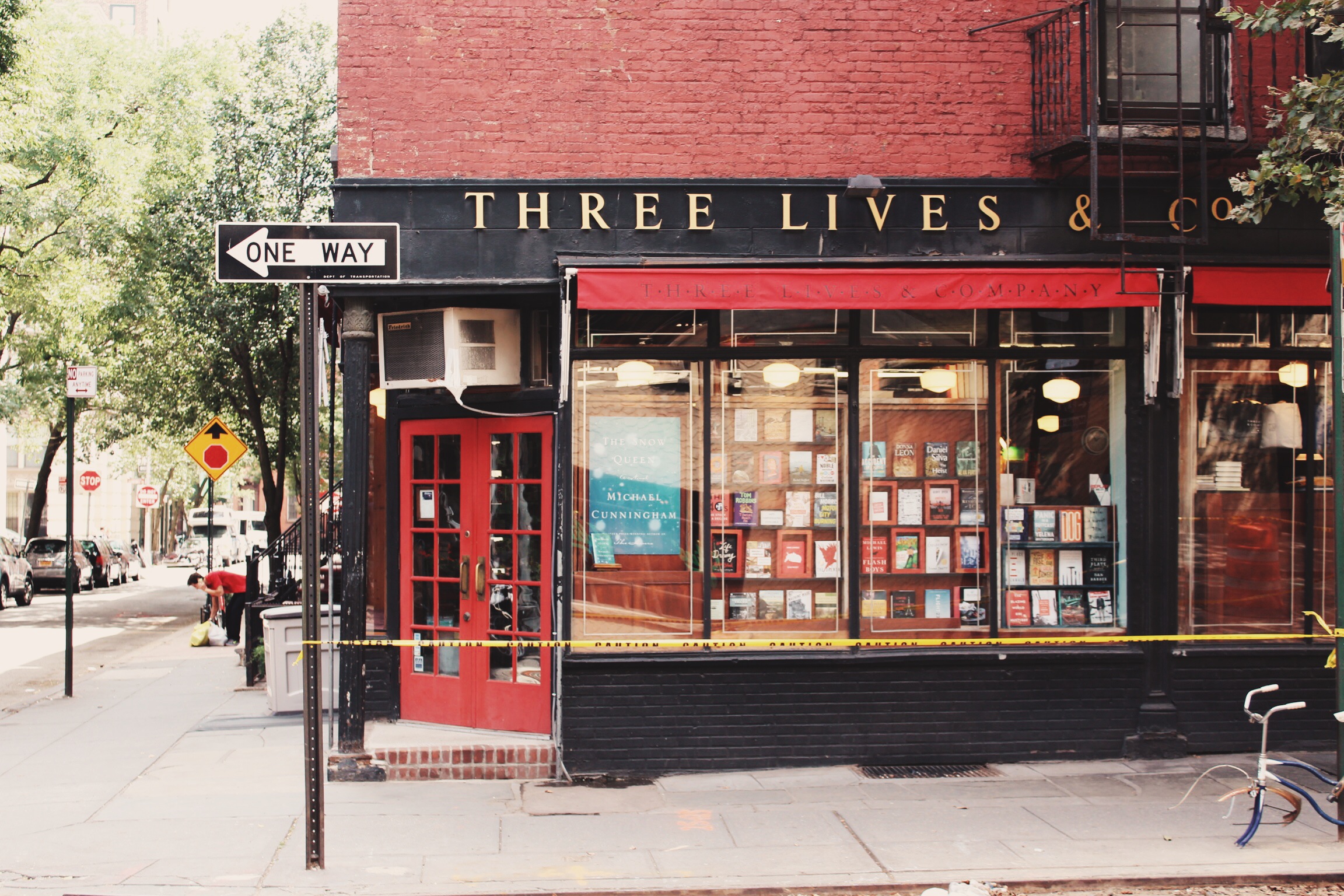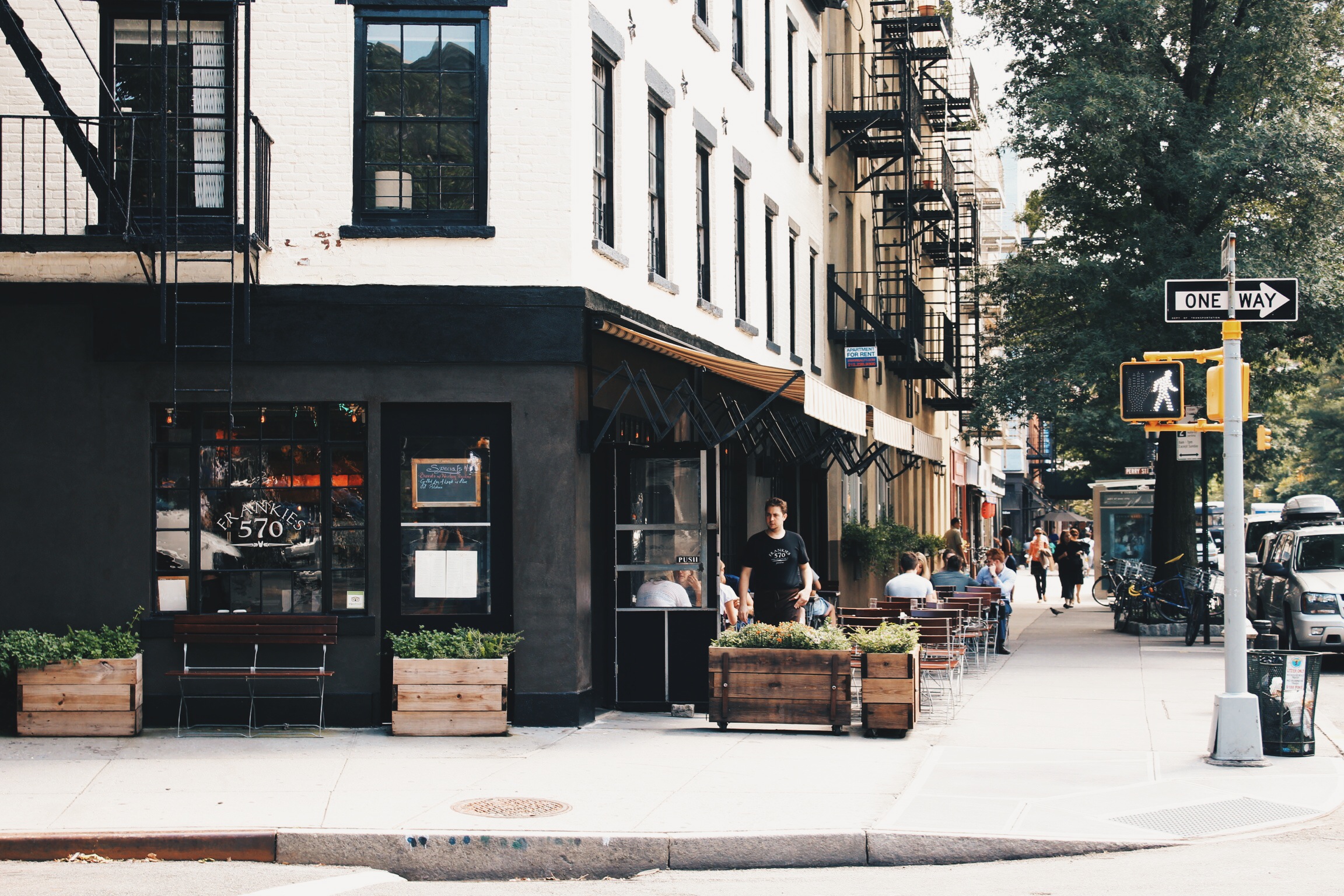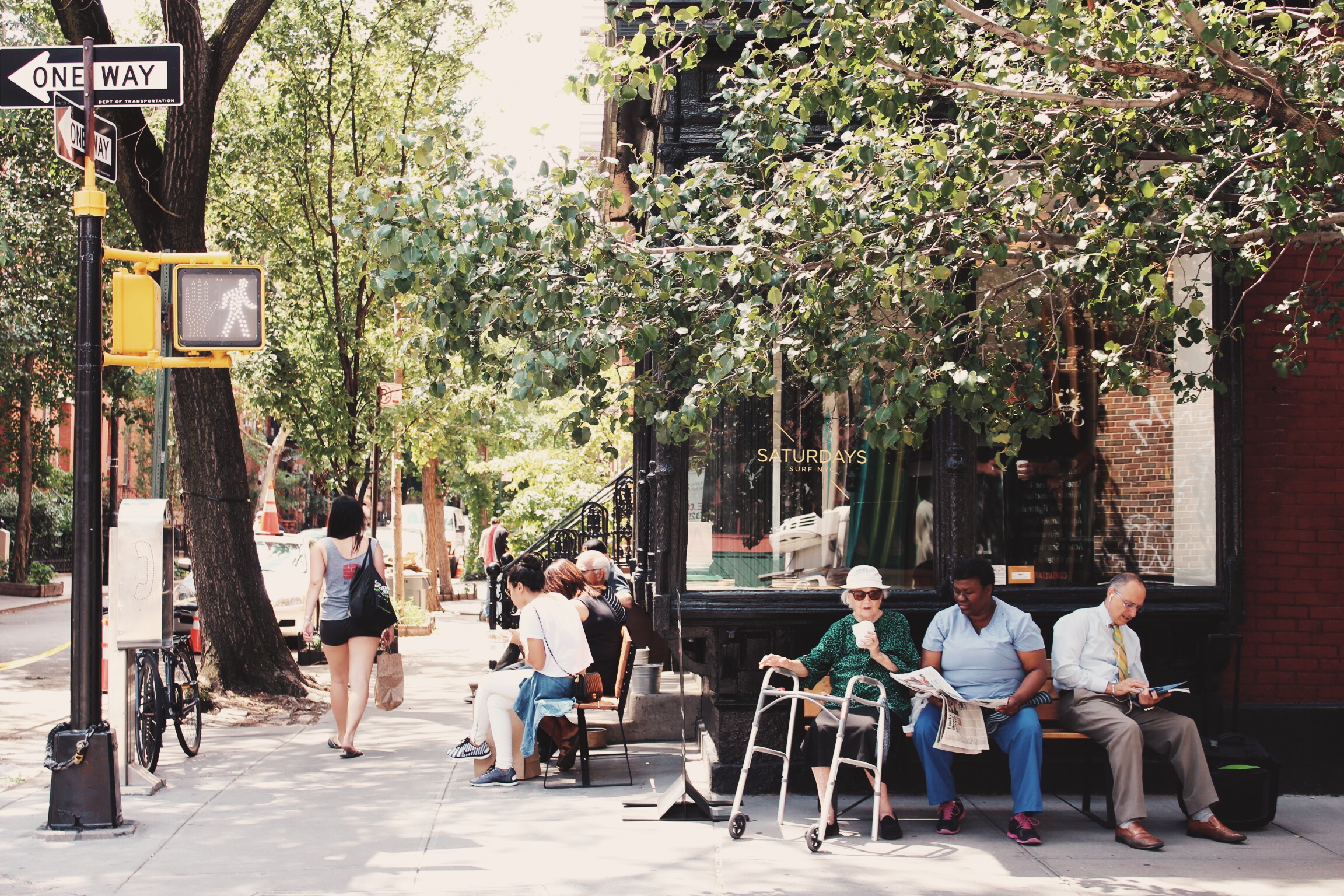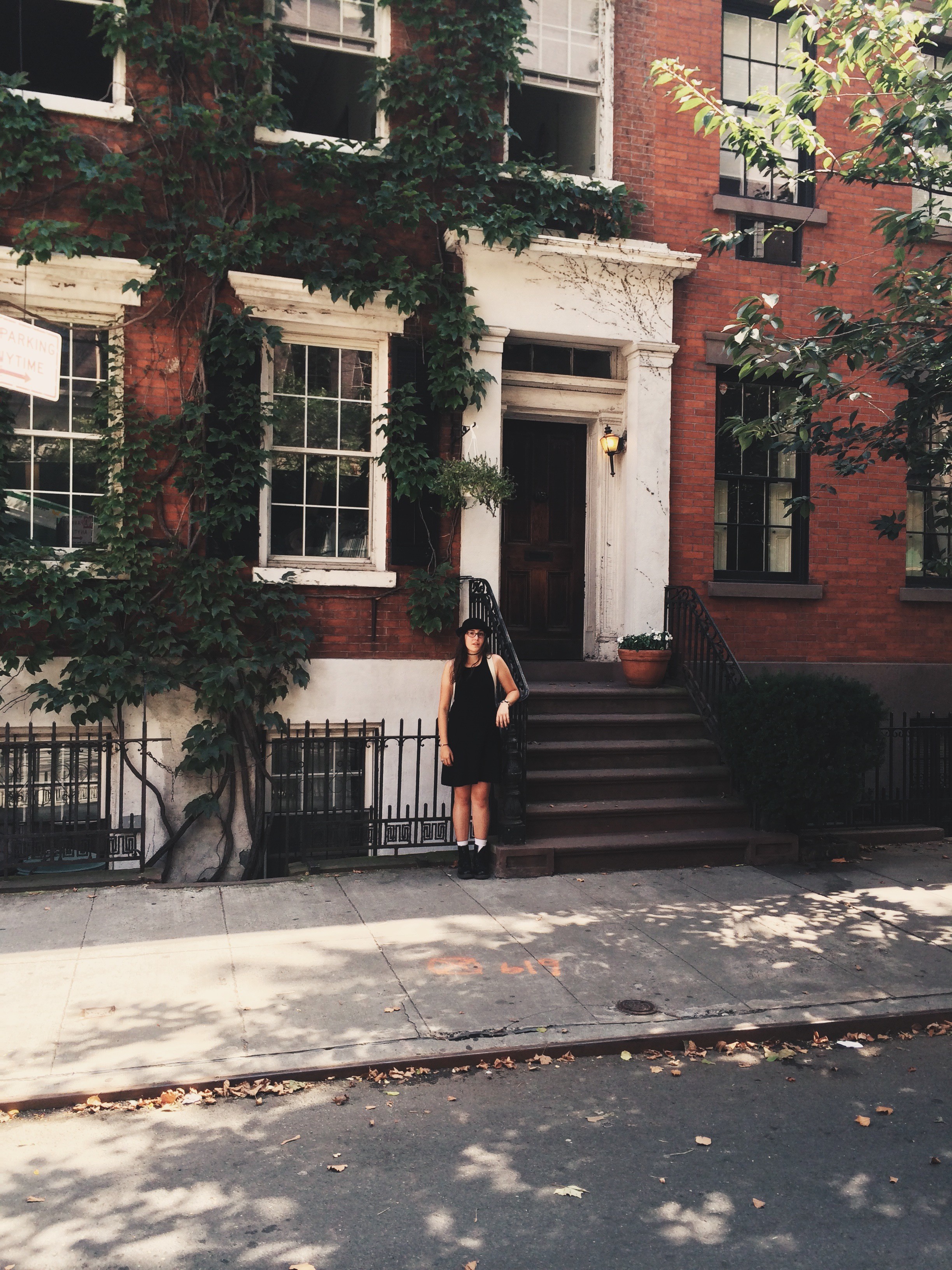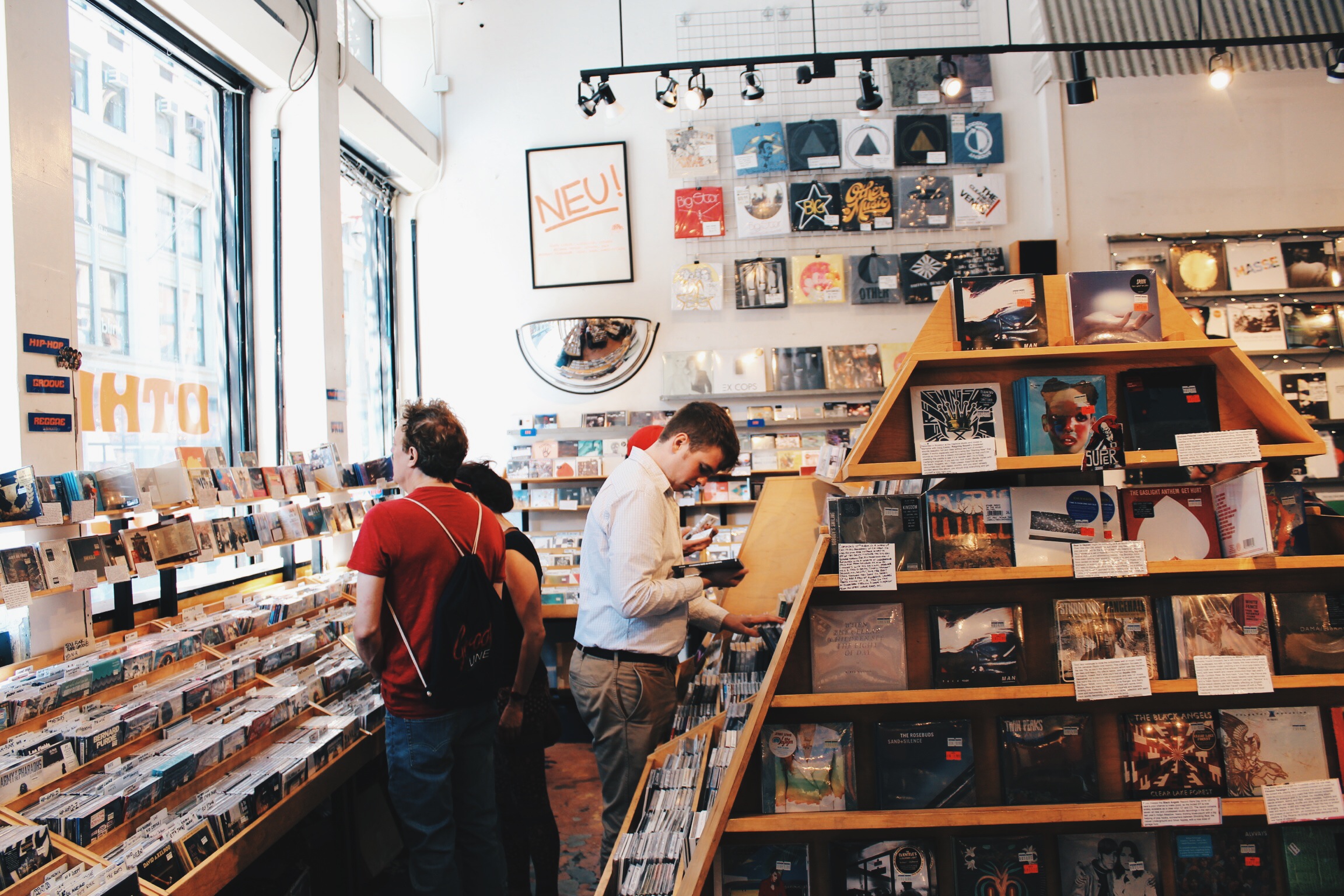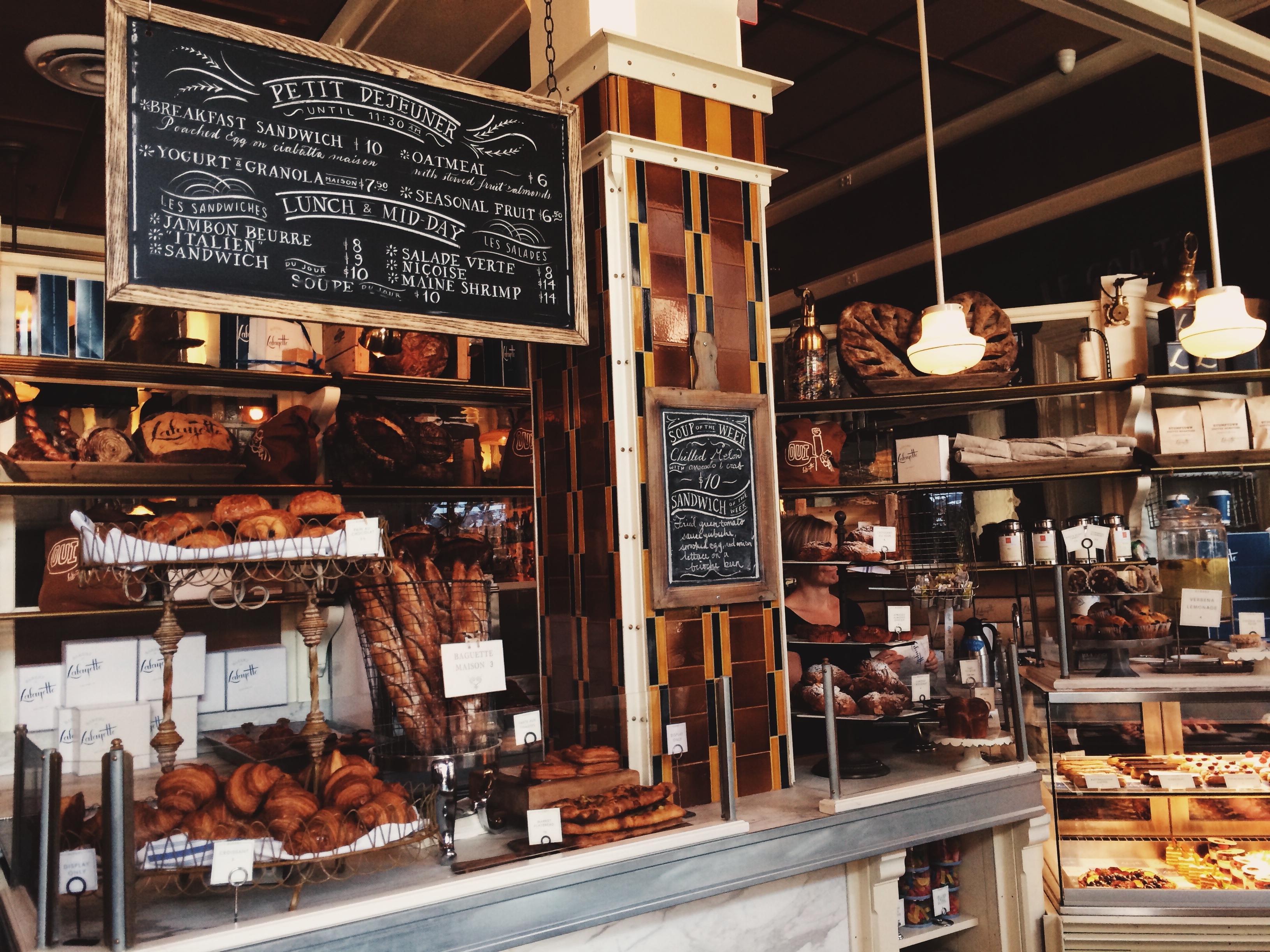 Williamsburg
Williamsburg is a quaint, beautiful area; the perfect place to get away from the hustle and bustle of the big city. It's also only a couple of subway stops on the E train from Manhattan. Definitely something I recommend trying. Get off at Bedford Ave, and you're right in the middle of it all.
We visited two flea markets. The first was Artists & Fleas, an indoor, artisan-styled market. The second was Brooklyn Flea in Williamsburg, a typical outdoor market with a huge selection and a bunch of great finds!
Walking along Bedford Ave, we stopped for bagels at Bagelsmith. They were amazing! The small bakery had a good dozen different bagels, and another dozen different cream cheeses, from jalapeño to apple cinnamon, and everything in between!
Another great thing about Williamsburg is the view of Manhattan. If you walk down to the water, you can see a wonderful skyline of the east side.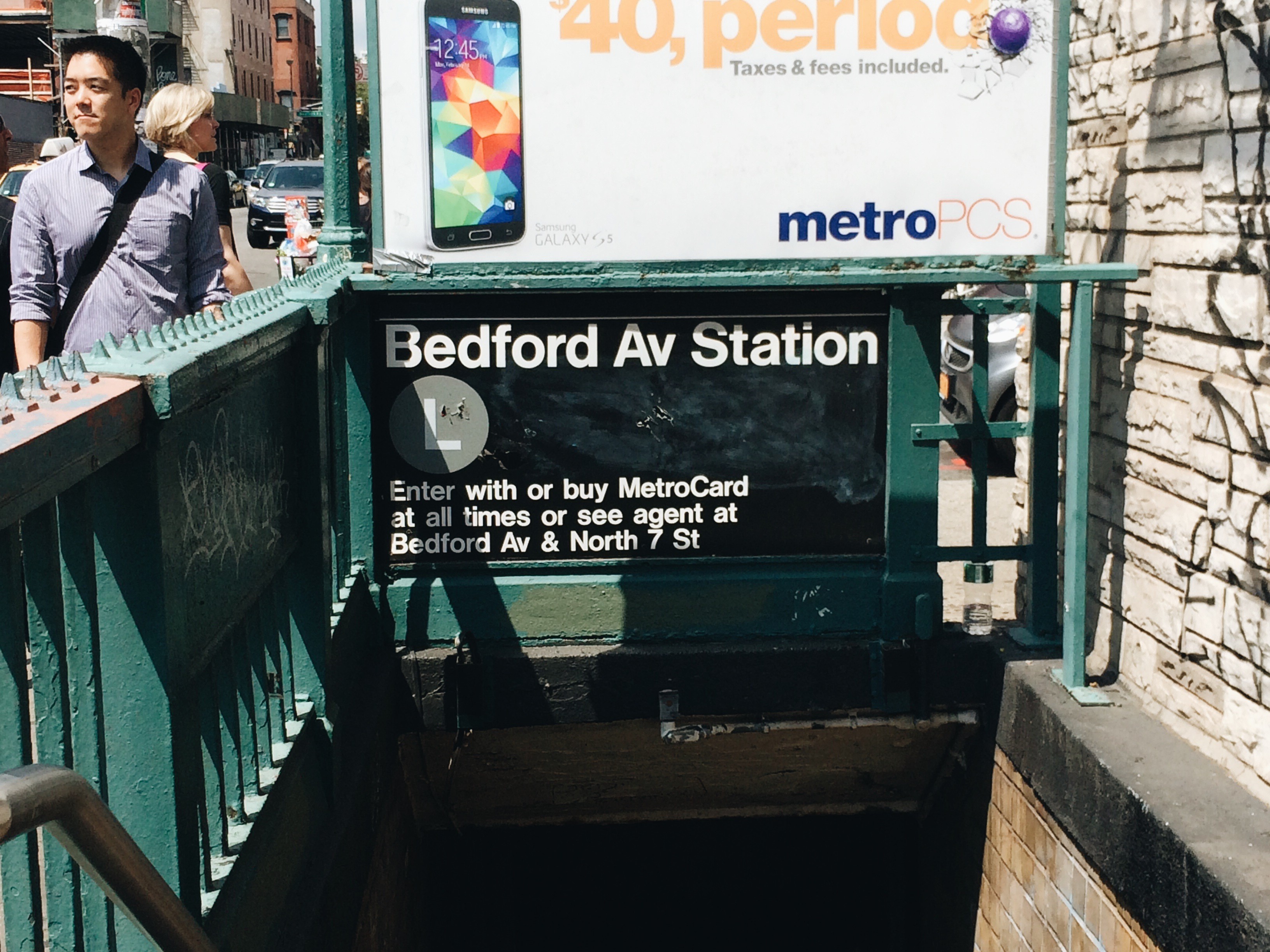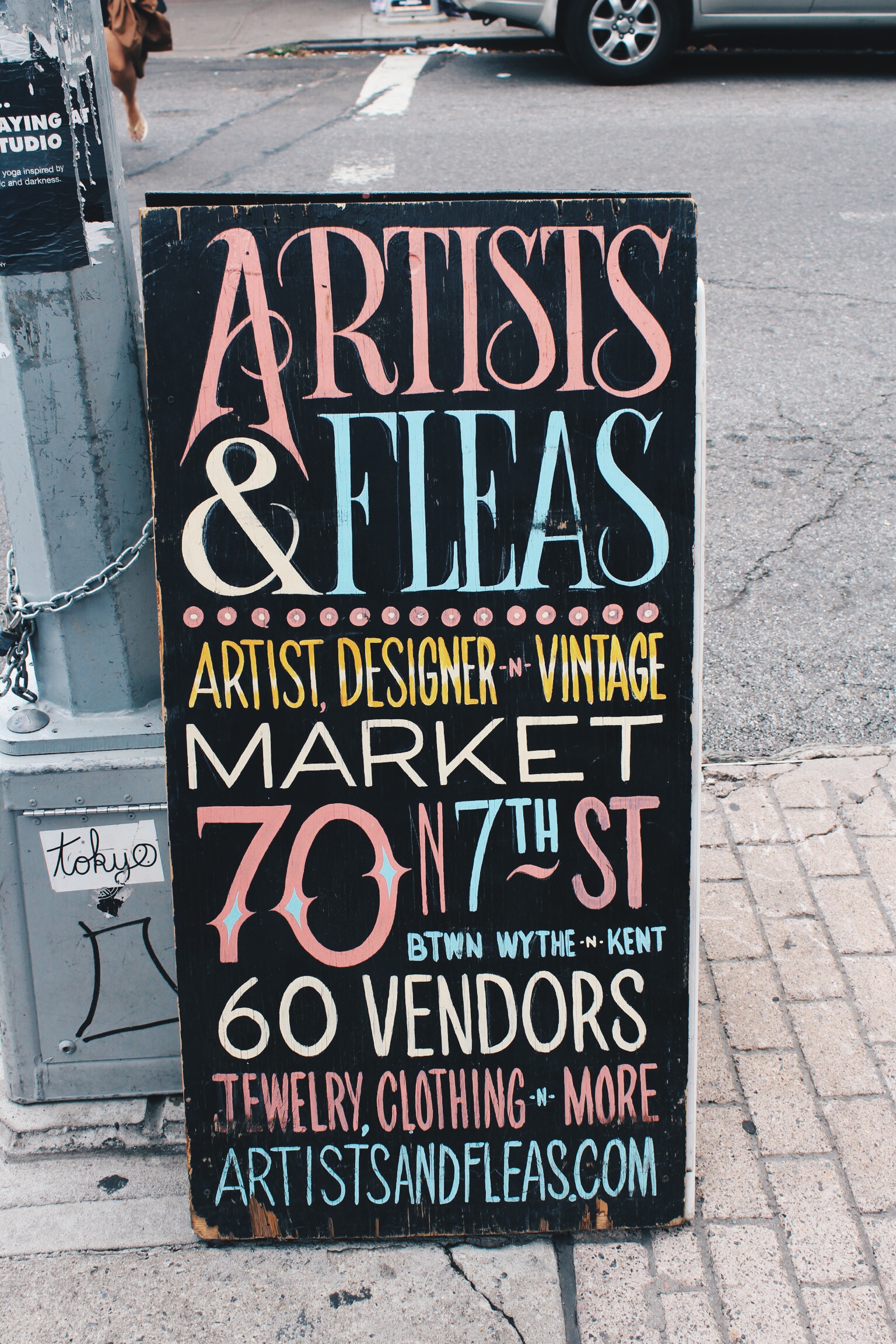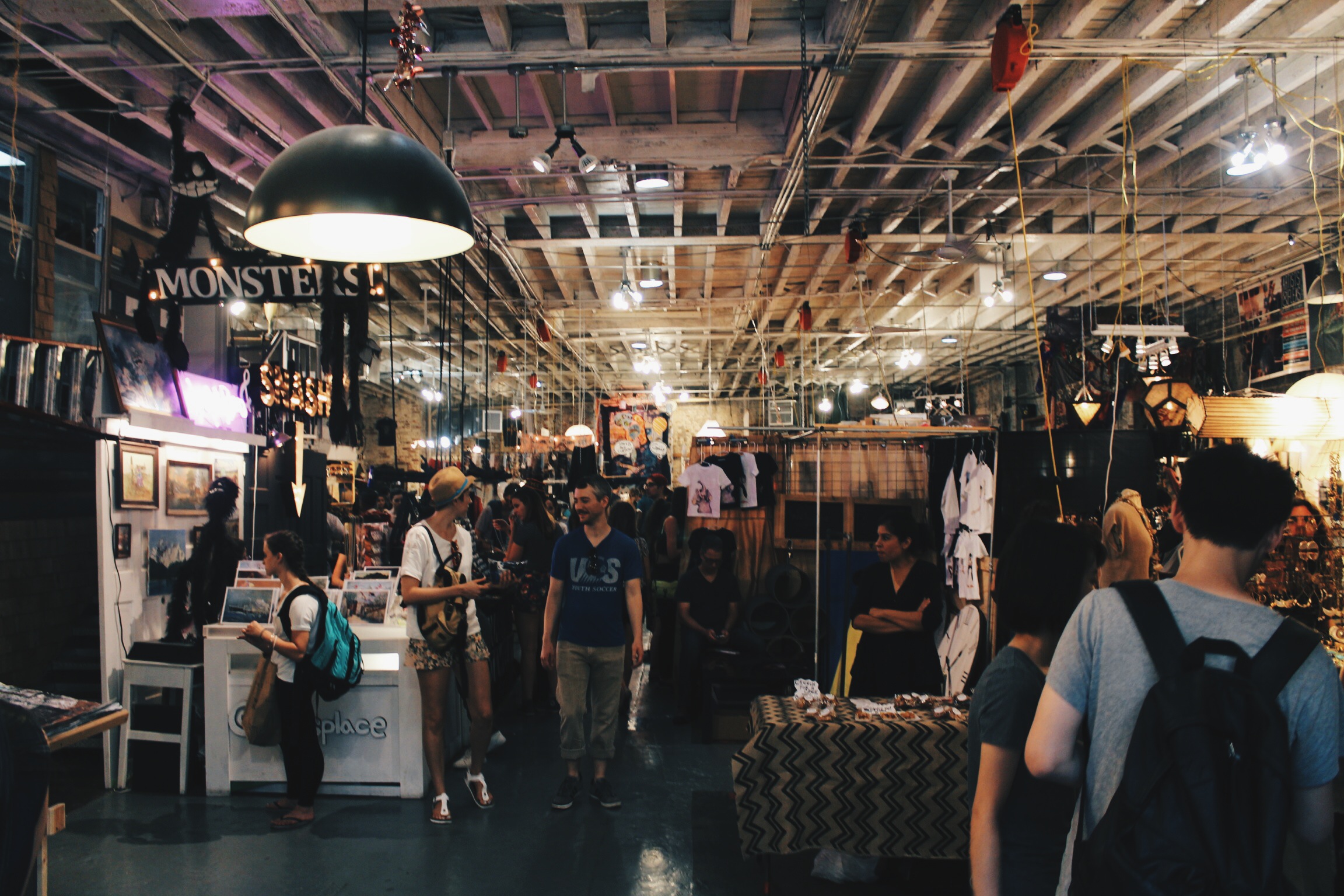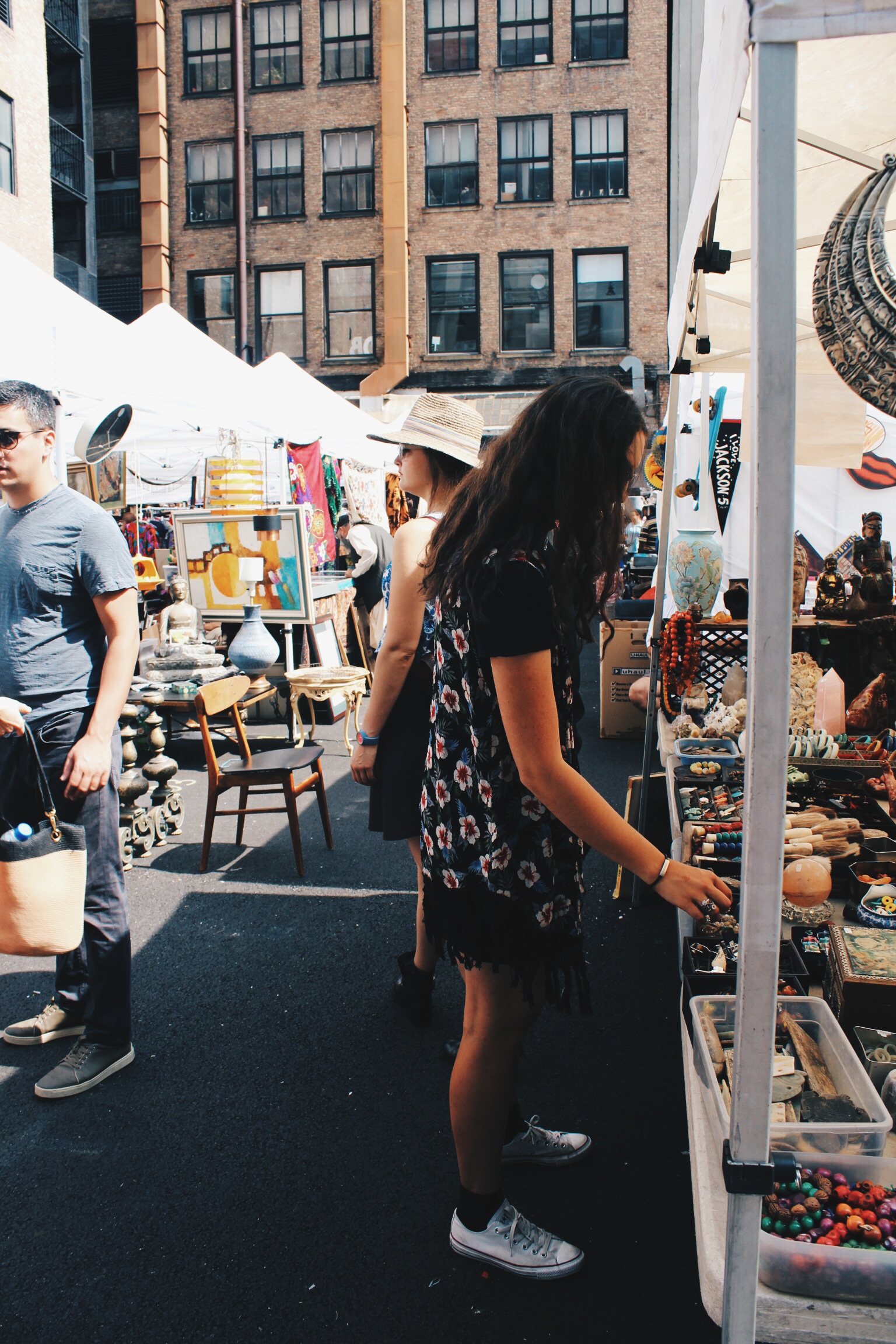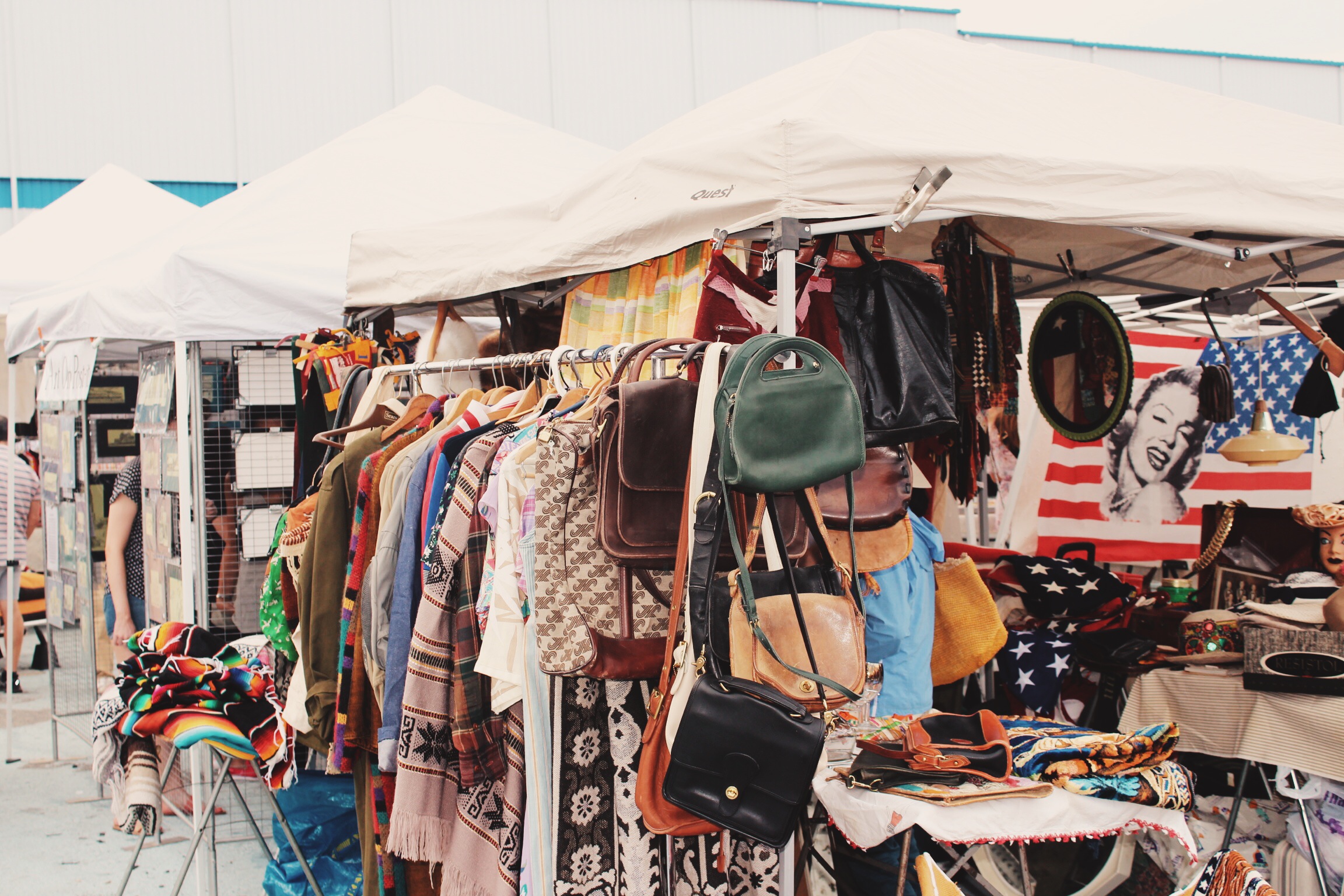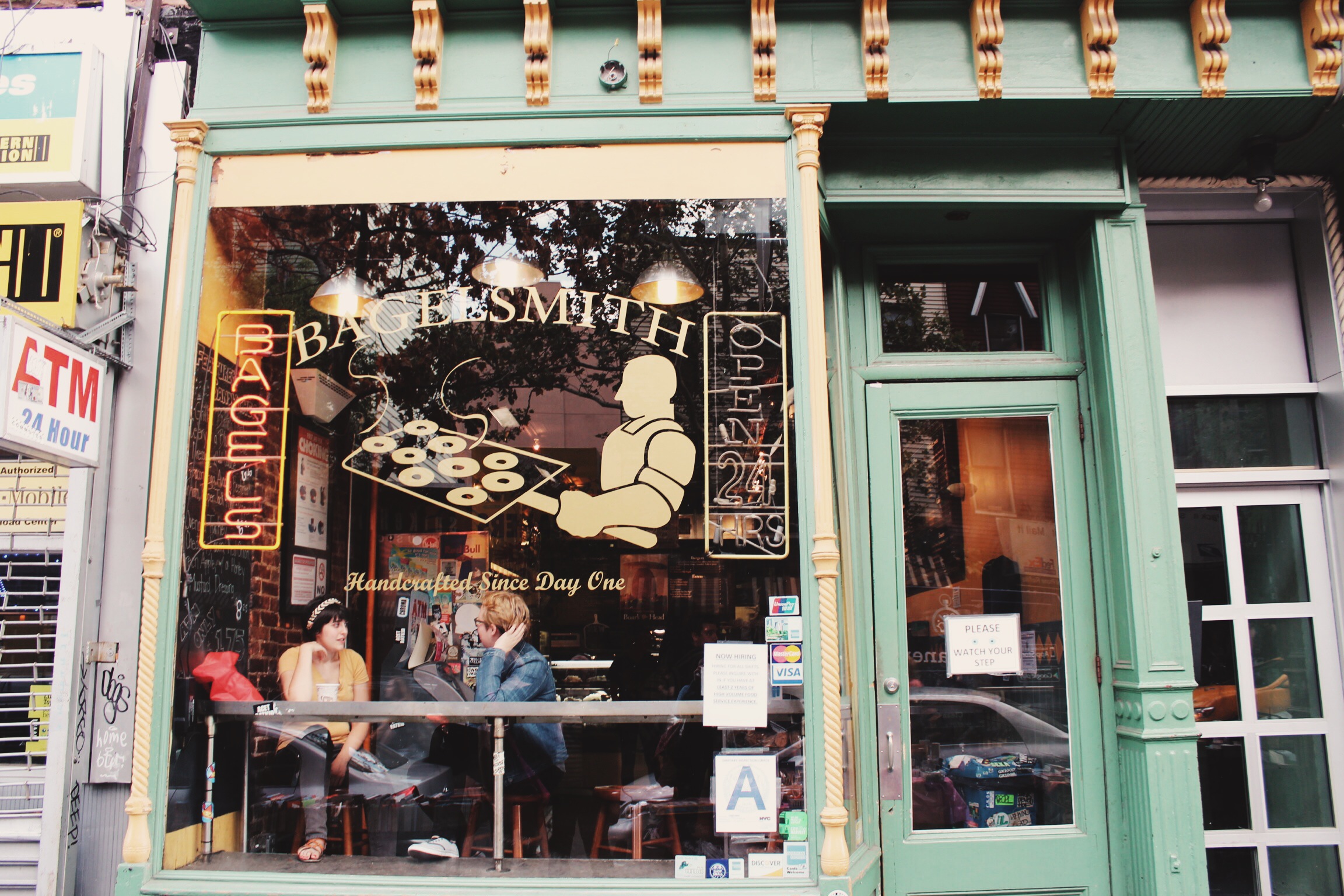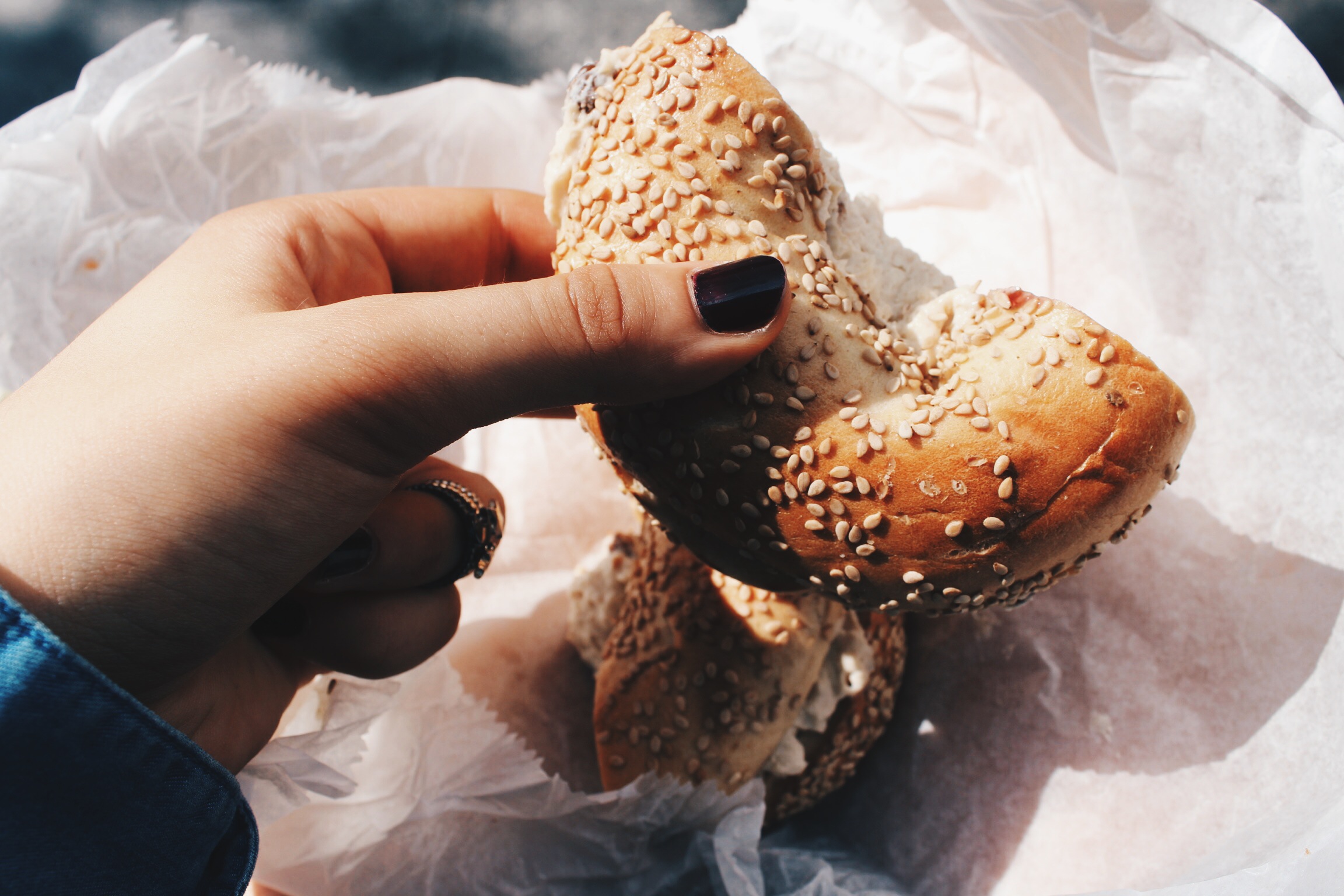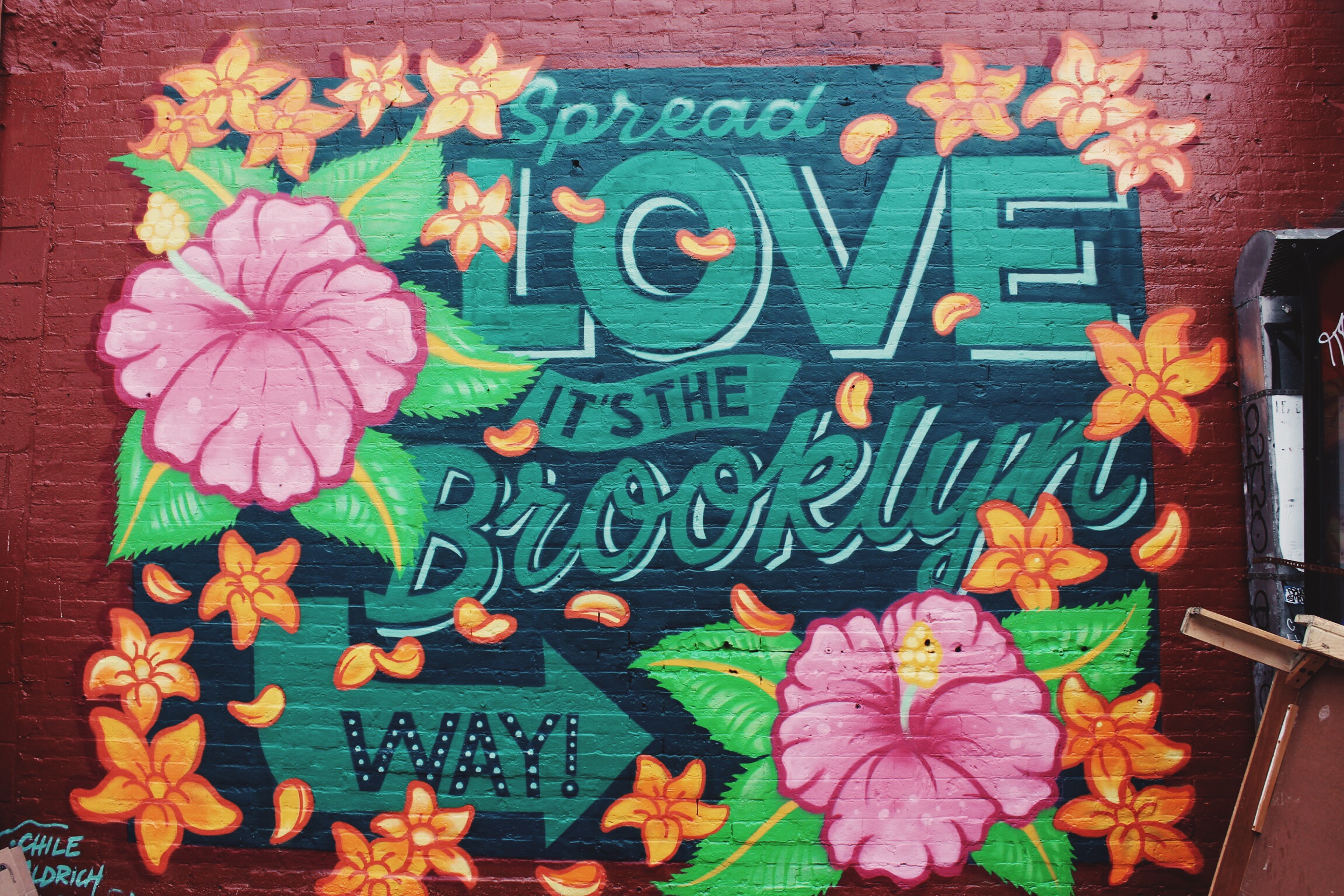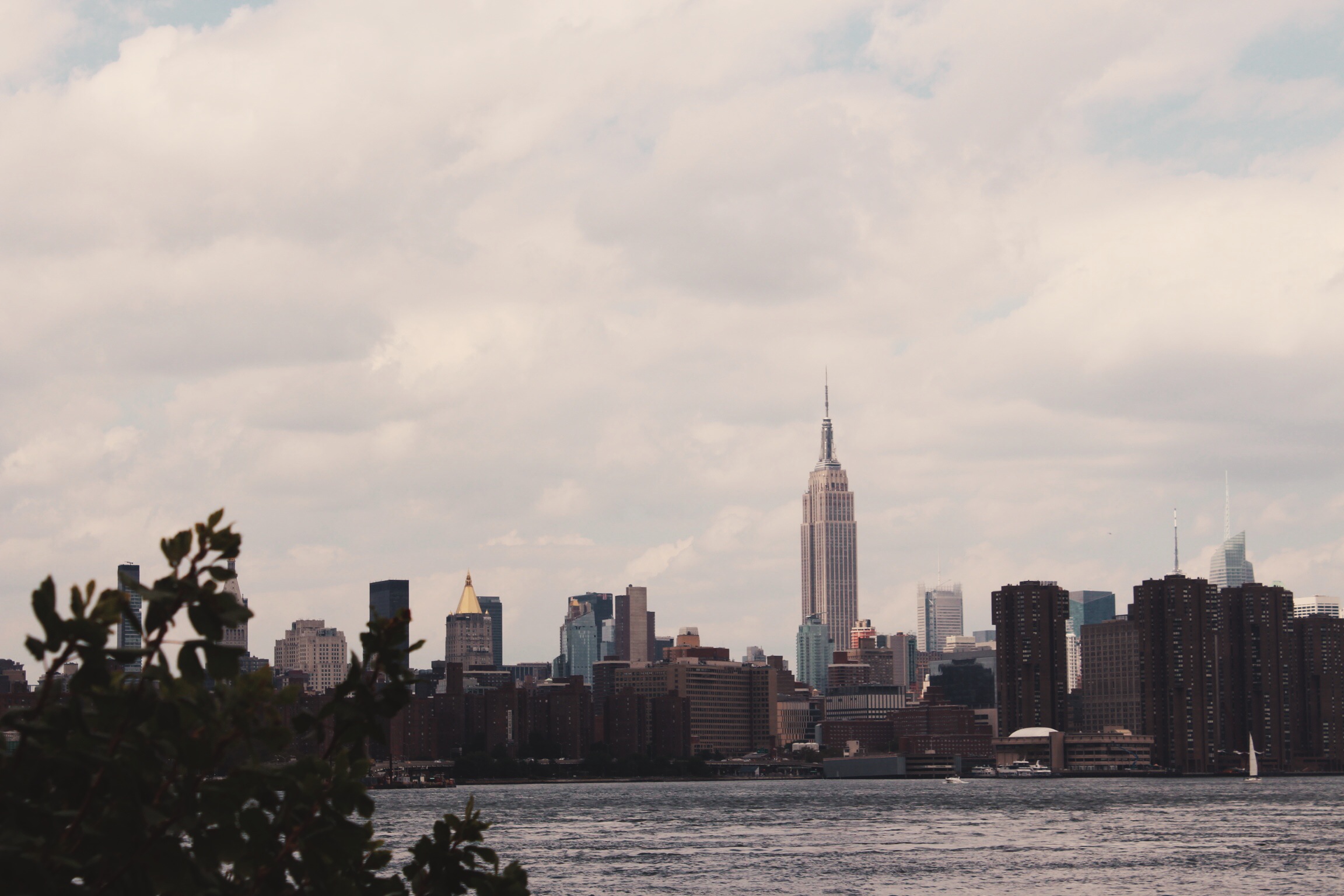 Midtown
One of New York's many wonders is the food. They have amazing restaurants of all sorts. Eataly is a fabulous restaurant/market in the heart of New York. Besides the four restaurants it occupies, including a pizza/pasta, a seafood, a meat and a Nutella one, it also has a bunch of markets. Cheese, produce, meat, poultry, fish and pastries are among the various different areas of this large supermarket. They even have a selection of pre-made foods, and a cafe.
Across the street, inside Madison Square Park, is one of the many locations of the Shake Shack. Specializing in hot dogs, milkshakes and burgers, this restaurant is always packed, from the moment it opens until the last second before closing. Nonetheless, the long, very long, line is worth the wait.
As for shopping, the Club Monaco on Fifth Ave in the Flatiron district is wonderful. Not only does it have beautiful clothing, but it is also equipped with a gorgeous library of books to purchase, or just read on one of the few couches. Plus, attached to the bookstore is a Toby's Estate coffee shop.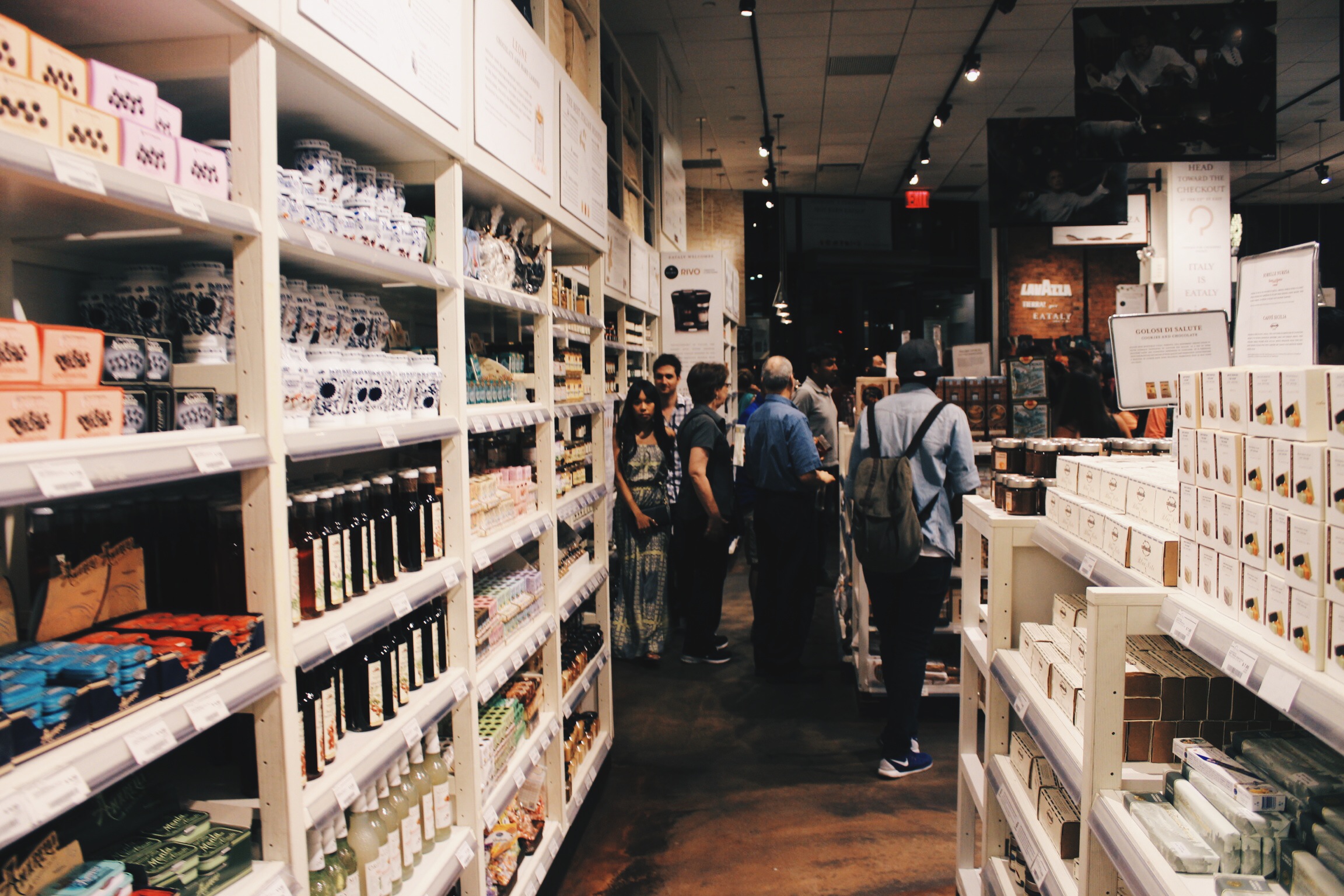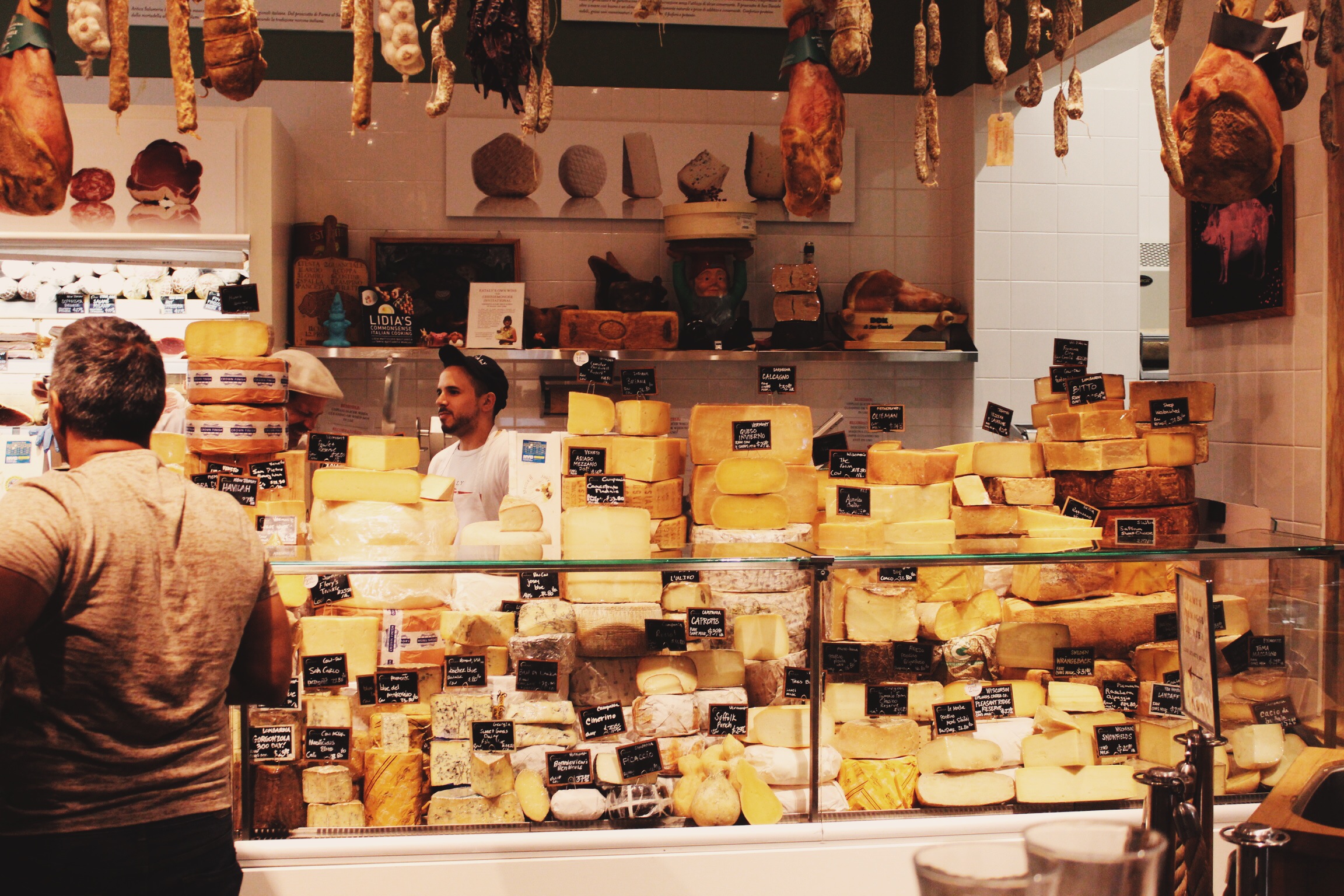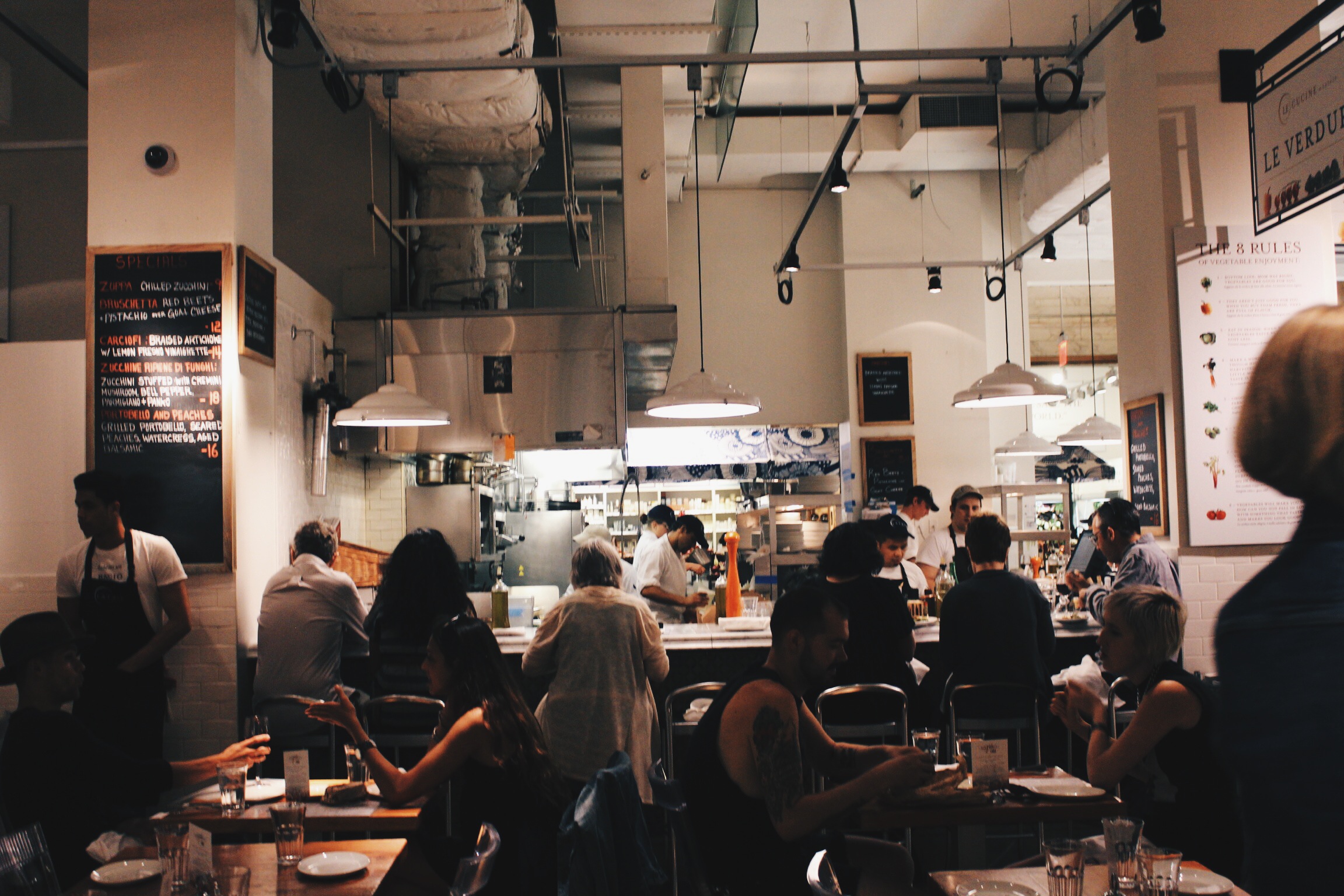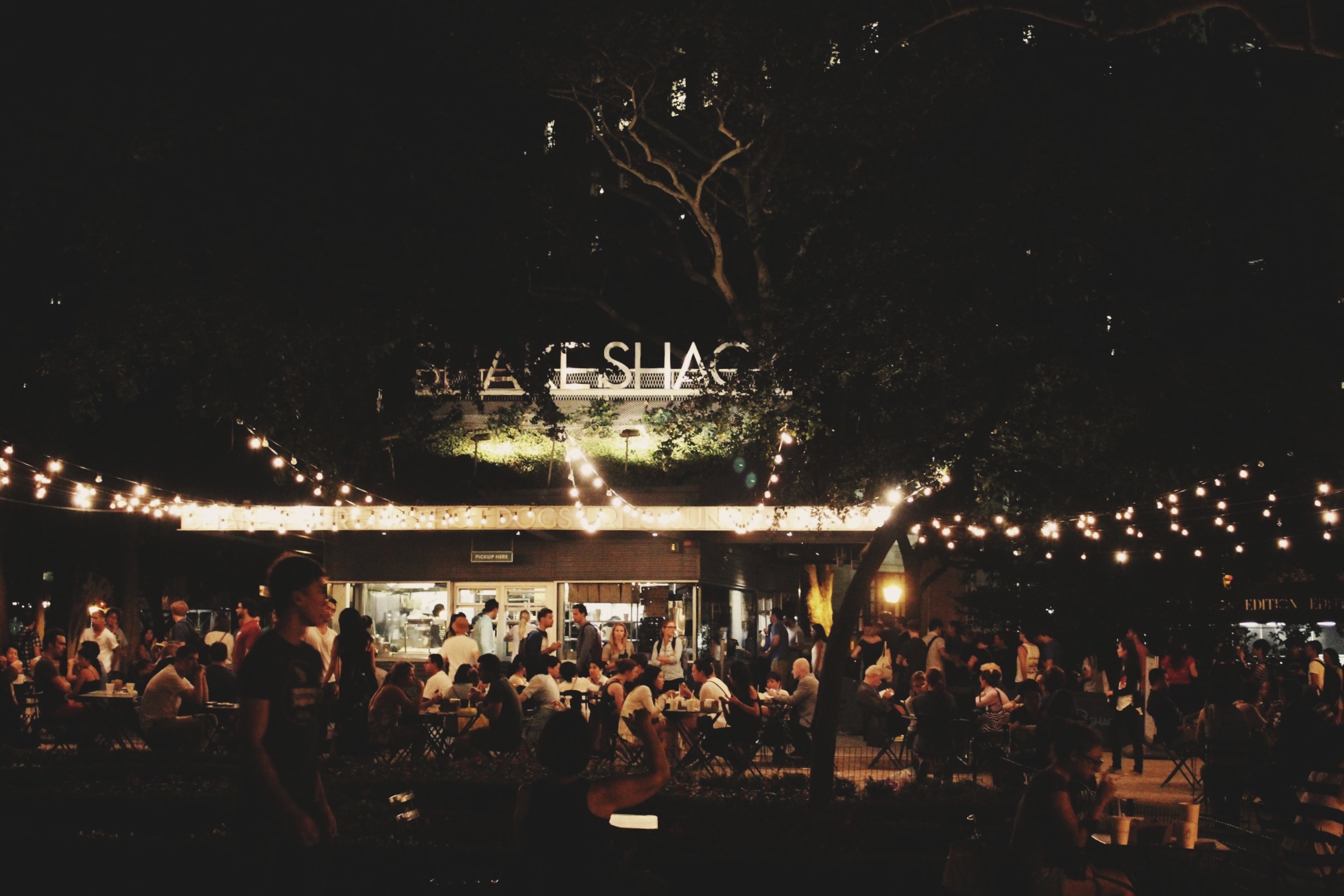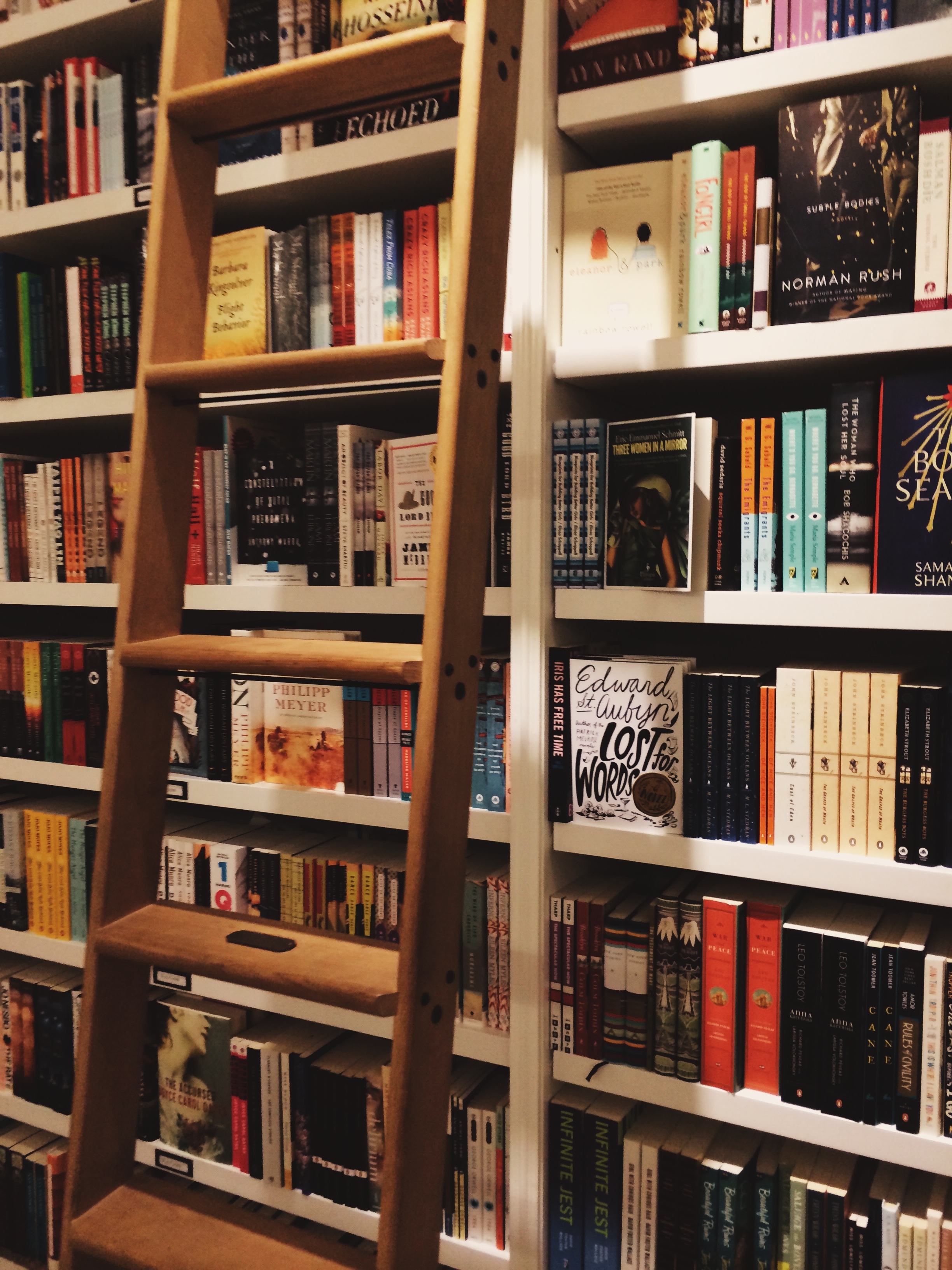 Financial District/Soho
As per usual, Soho is always packed with people. However, a nice change was a visit to the Financial District. Although we did visit Wall Street, my favourite place down in the south of Manhattan was the South Street Seaport. Cute boutiques, great restaurants, and amazing, innovative ideas make this place an up-and-coming hit in the city. Every friday night in the summer, they hold concerts in the main area of this pedestrian-only area.
From FiDi, you can easily walk to Soho and visit Canal street, Broadway, and other cute areas of the district.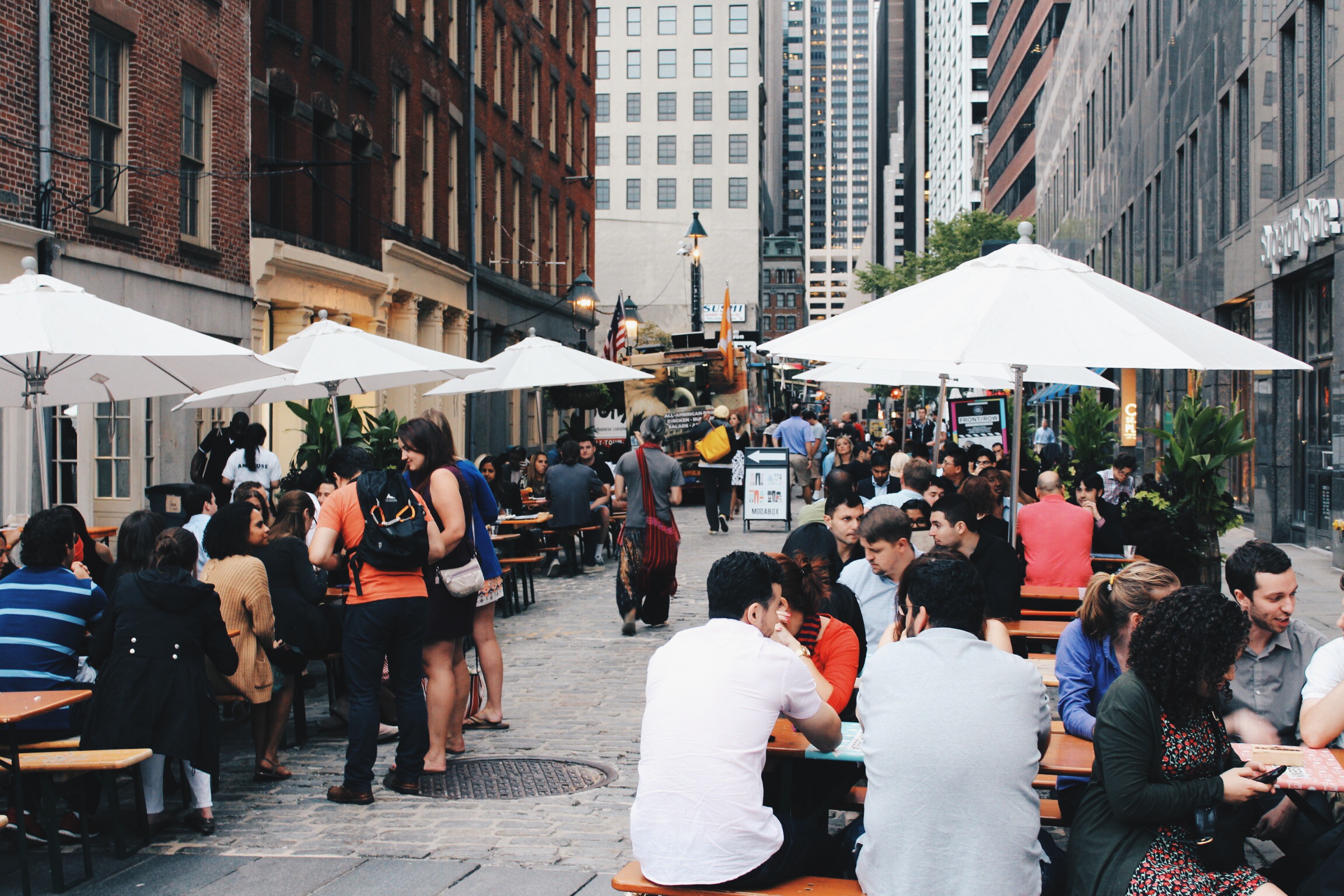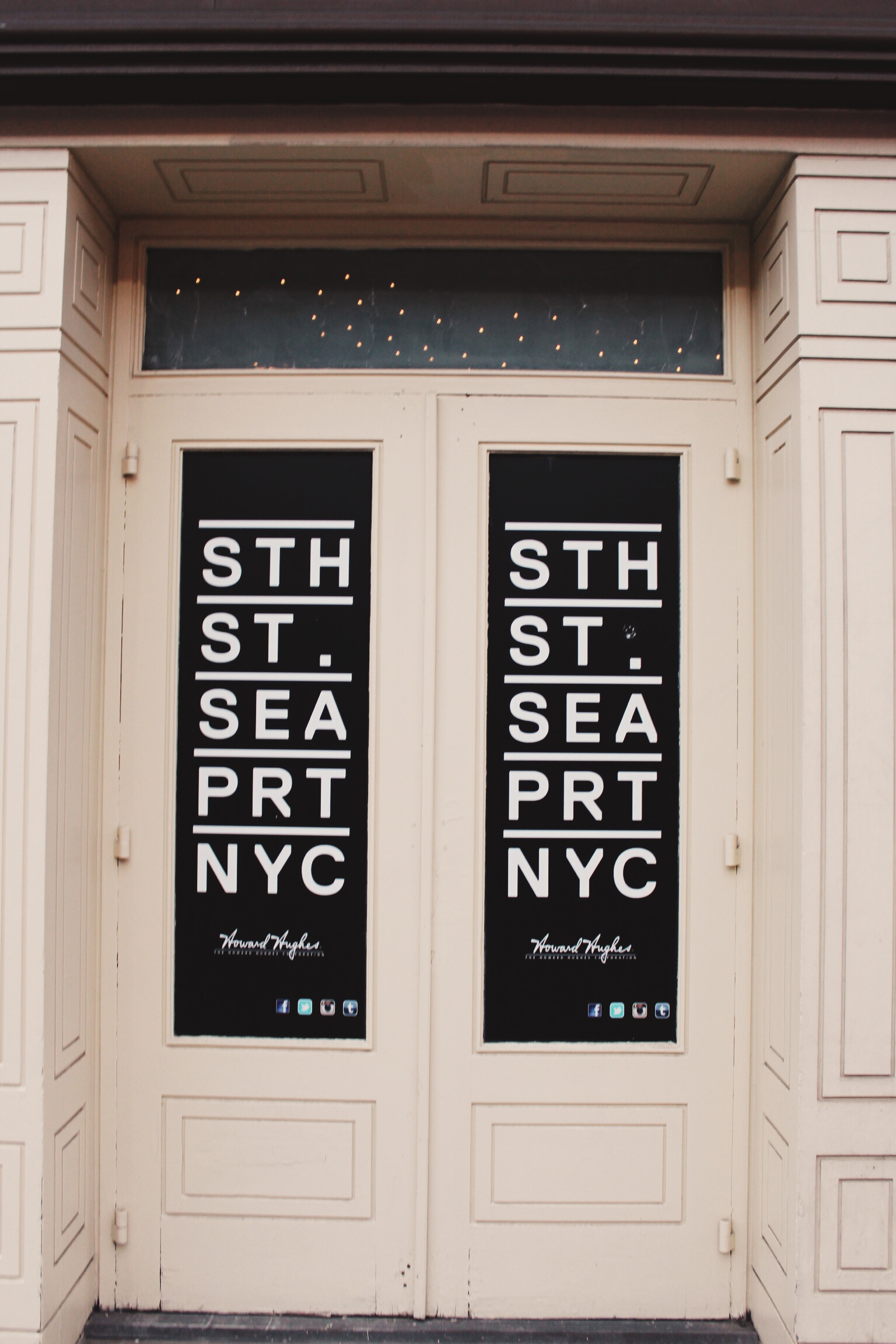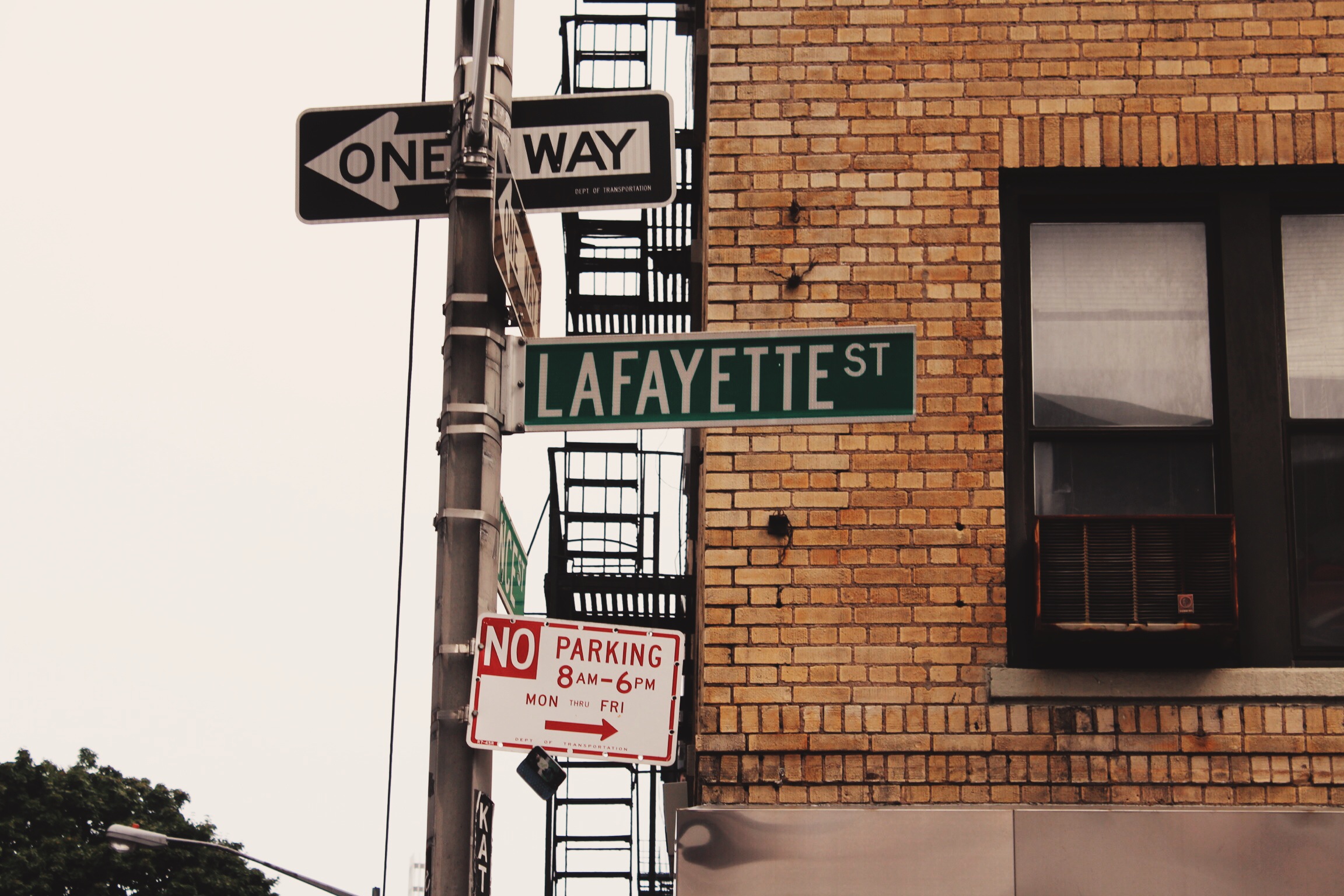 Central Park
You can easily spend an entire day in Central Park. We went to Whole Foods in Columbus Circle and picked up some treats for breakfast in the park. Although there are many beautiful areas of the park, my favourite, and our destination for breakfast, was The Mall in Central Park. There are so many beautiful things in Central Park, it was so easily to get lost in all the beauty (figuratively and literally!).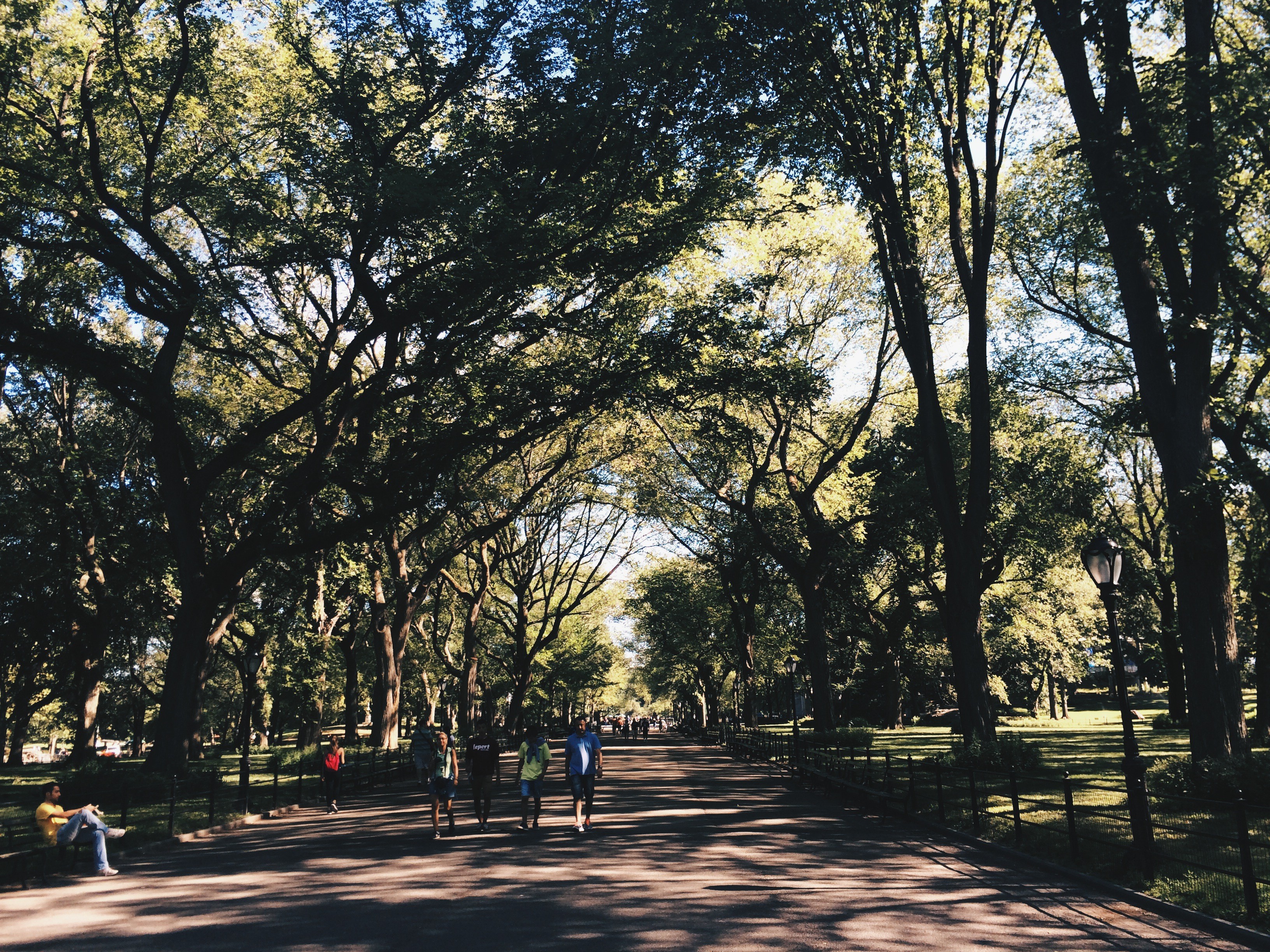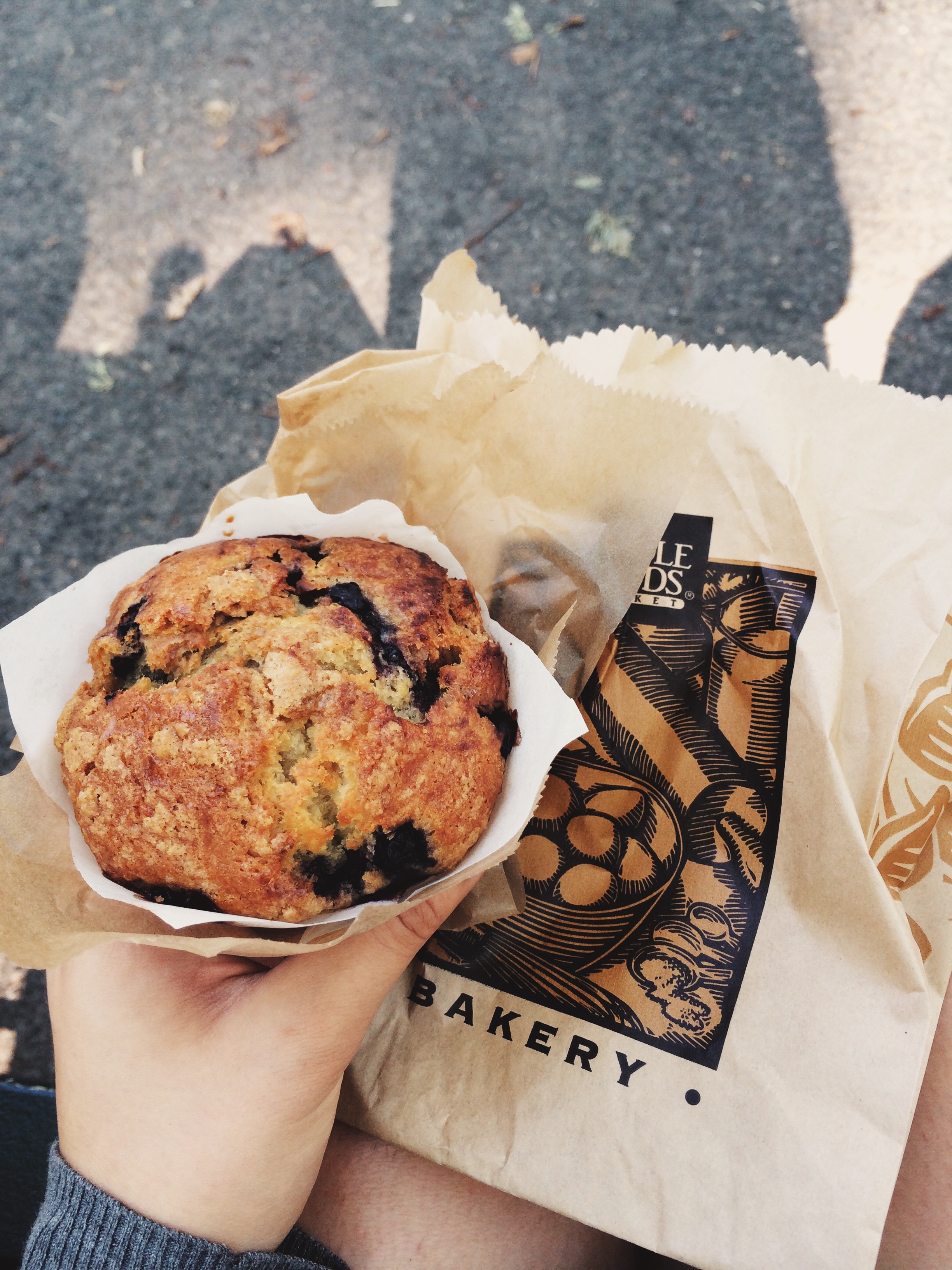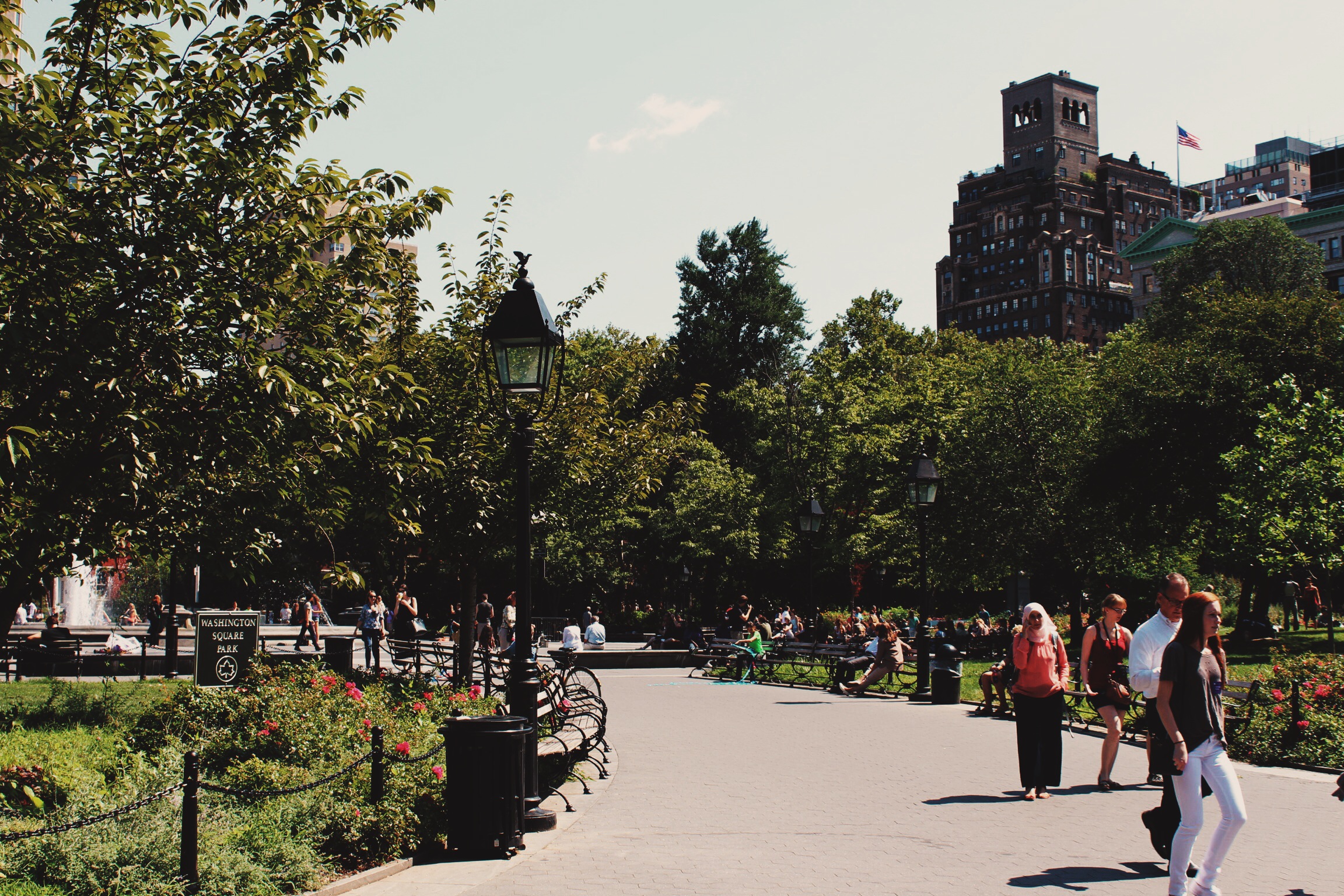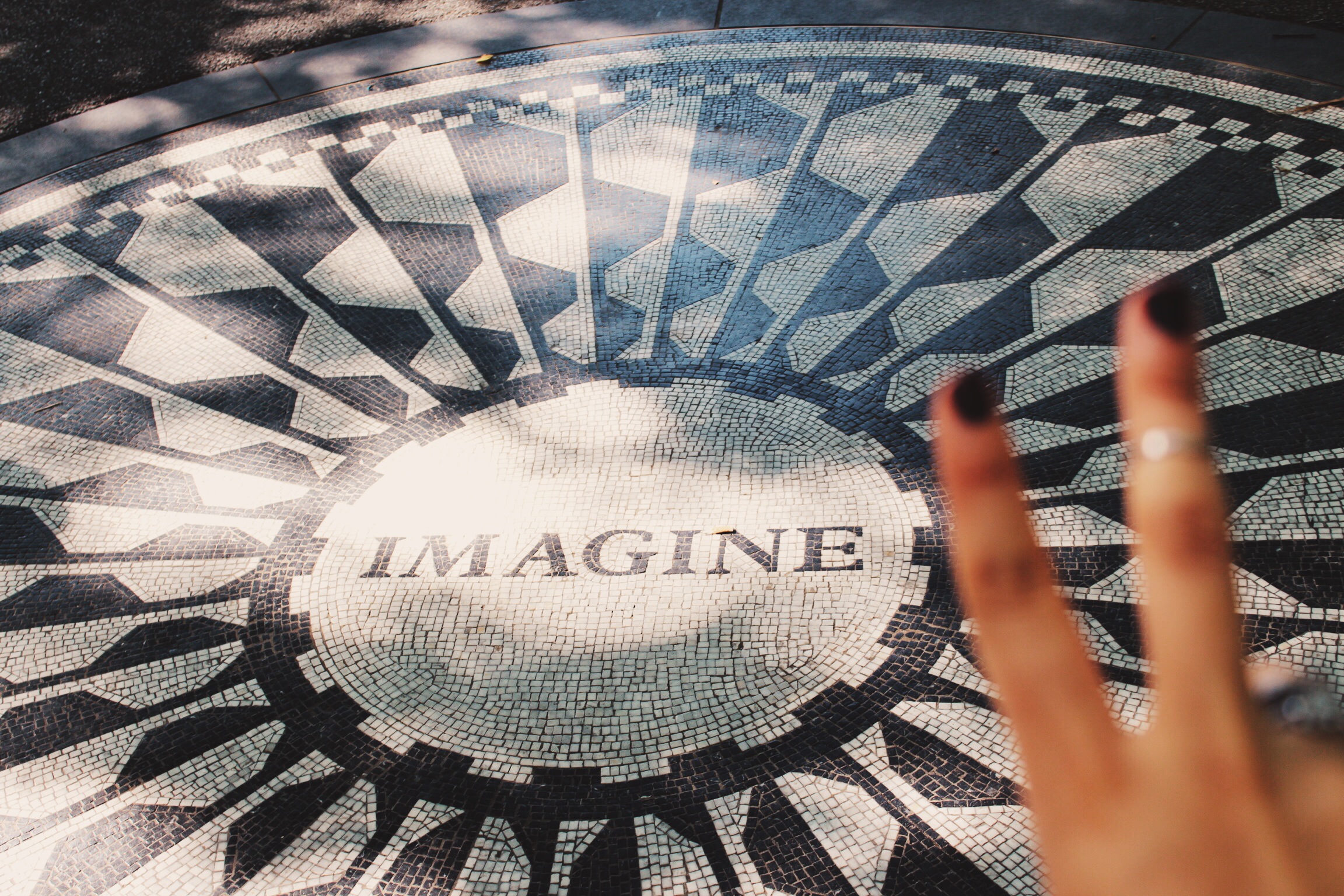 ---