snow playlist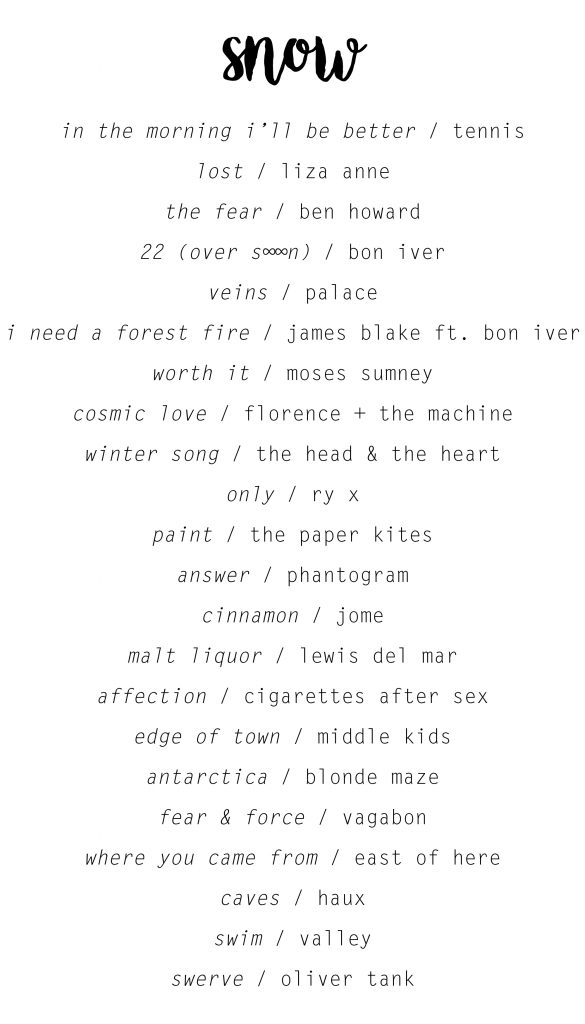 I woke up this morning to a bright, white shine through my window. Music played through my head as I got out of bed and ready to go.
There's something peaceful about snow amidst daylight. The lightness of the white snow and the shimmer of the sun bled together perfectly. The cold takes no comparison on such an inviting sight.
Enjoy this playlist, a mix to get out all the feels of nostalgia, happiness and christmas time.
You can find my full snow playlist here: snow playlist on spotify.
summer 2016 playlist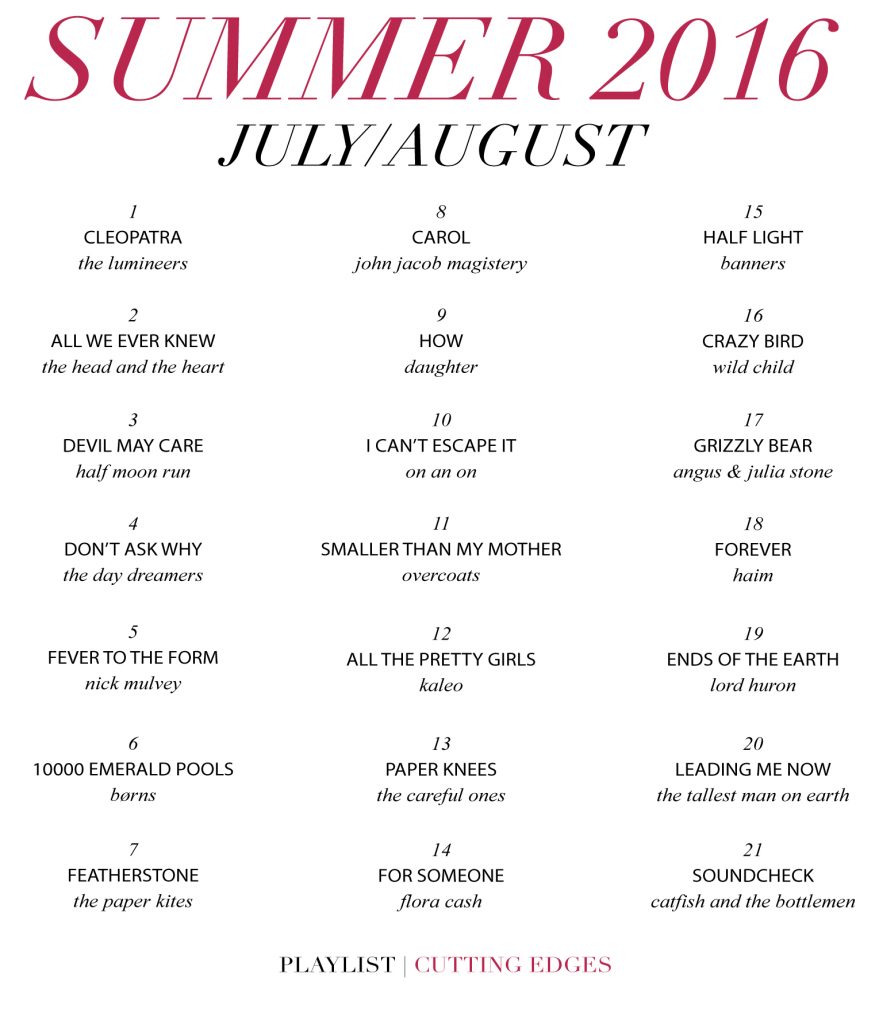 This summer has been a whirlwind, a series of crazy, amazing days and nights, and there's still so much left. I am sitting here, in awe, thinking about all the memories I have made. This playlist is a true testament to the best summer yet, a list of nostalgic, energetic and relaxed songs that fit the mood of a bright and fun season.
playlist: april 2016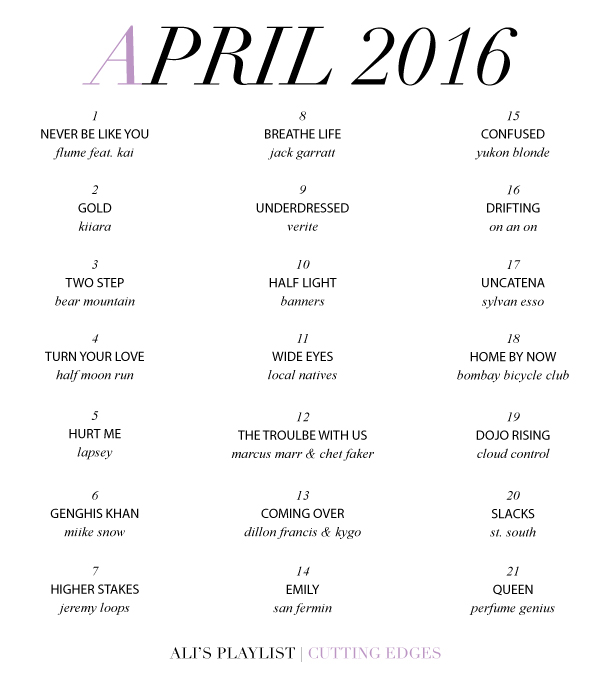 Spring has finally sprung, and so have the good tunes!! It's been a while since I posted a playlist, so I have a ton of songs to share with you all!! I might even have to do an April Playlist part 2! Enjoy!
xo,
Ali
summer vibes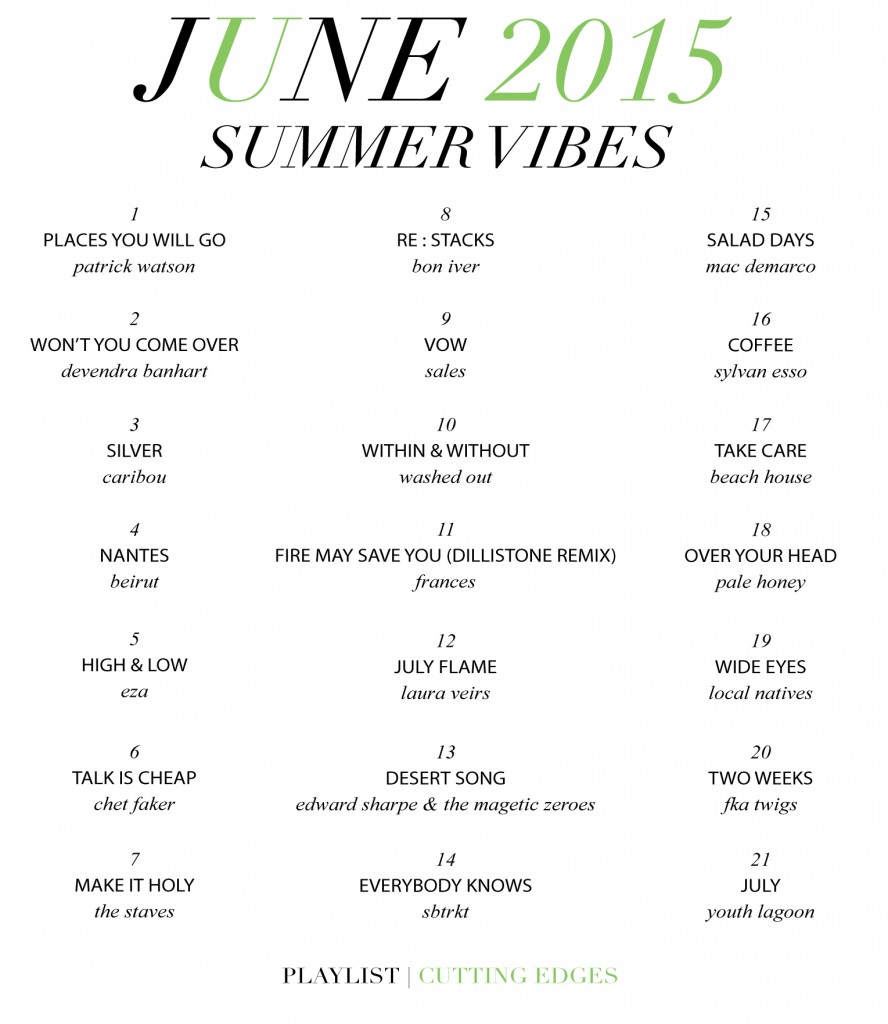 I realize I haven't posted a playlist in a little while, but these are some of the many songs I've been listening to on repeat to get into the summer mood! Ideal for those backyard pool parties, late night campfires, and even chilling inside, these songs will instantly give you summer vibes!
December 2014 Playlist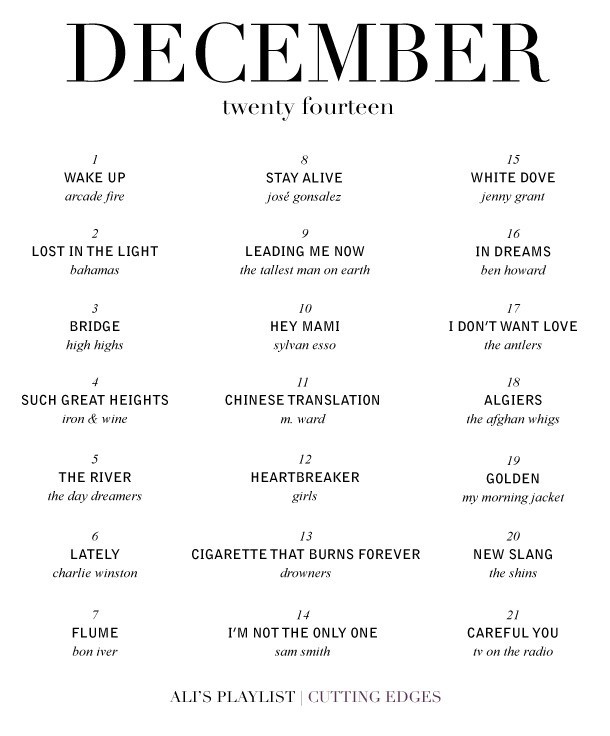 It's been a while, hasn't it? I'm so excited for this playlist, because it's one of cheer and happiness, filled with a curated selection of my favourite songs of the moment. Some old but a lot new, by excellent bands and artists. A lot of them have that moody vibe, but lately it seems that is all I'm listening to… Nonetheless, I hope you enjoy them all, and take a listen to the Rdio playlist below, or click here for the full page.
October 2014 Playlist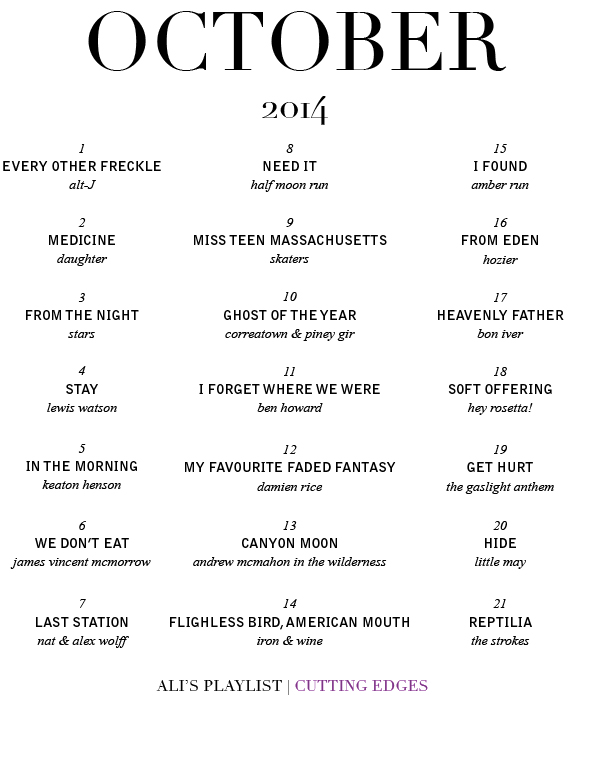 October is a wonderful time of year. It's not too cold that you cringe when you step out the door, nor is it too hot that you can't sport those lovely wool sweaters. For us Canadians, thanksgiving is in october, and it's perfect apple picking season. Basically, it's the coziest season. This month's playlist stays true to the feelings of october with a large variety of singer/songwriters, indie and folk artists. They will surely fit into the comfort of october! Enjoy!
September Playlist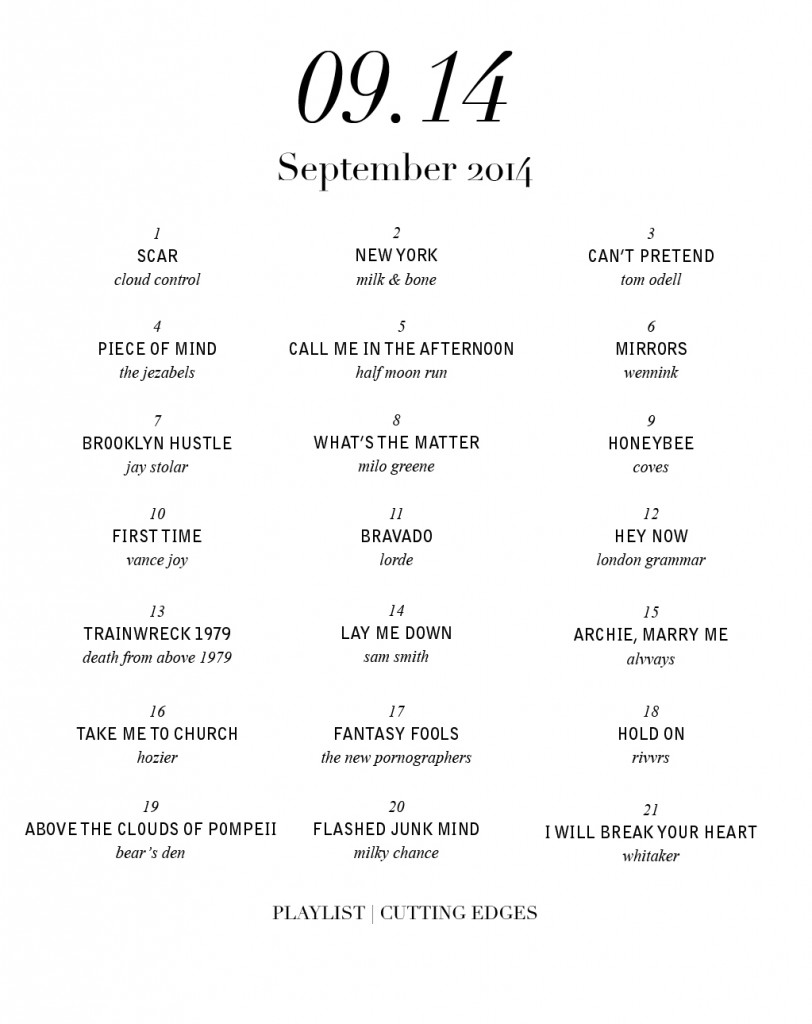 This playlist will guide you through the transition between summer and fall, when the weather cools down and the leaves start to change. The nights get longer and the days get shorter. Perfect for this eclectic mix of upbeat, party songs and mellow indie tracks. Enjoy!
---