snow playlist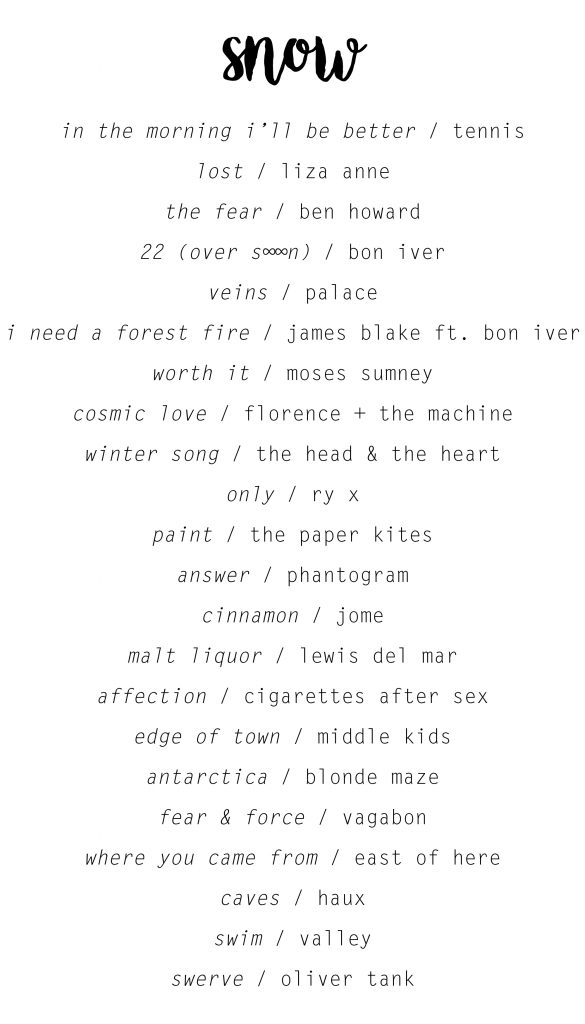 I woke up this morning to a bright, white shine through my window. Music played through my head as I got out of bed and ready to go.
There's something peaceful about snow amidst daylight. The lightness of the white snow and the shimmer of the sun bled together perfectly. The cold takes no comparison on such an inviting sight.
Enjoy this playlist, a mix to get out all the feels of nostalgia, happiness and christmas time.
You can find my full snow playlist here: snow playlist on spotify.
---