montreal musings: cafe sfouf
Sunday, May 15th, 2016
It's been a while since I shared some of my favourite spots in the city, but this spot is a definite go-to. It has a very bright and warm atmosphere, with floor to ceiling windows that open in the summer to passers by and the outside surroundings of Ontario street east. This quaint Lebanese-inspired cafe is perfect for a nice catch-up with friends, or some quality study time alone. The coffee is great, and on top of it all, each drink comes with a small piece of "sfouf", a moist, almond cake. I highly recommend a visit to this cafe, it's in a great location and offers great vibes.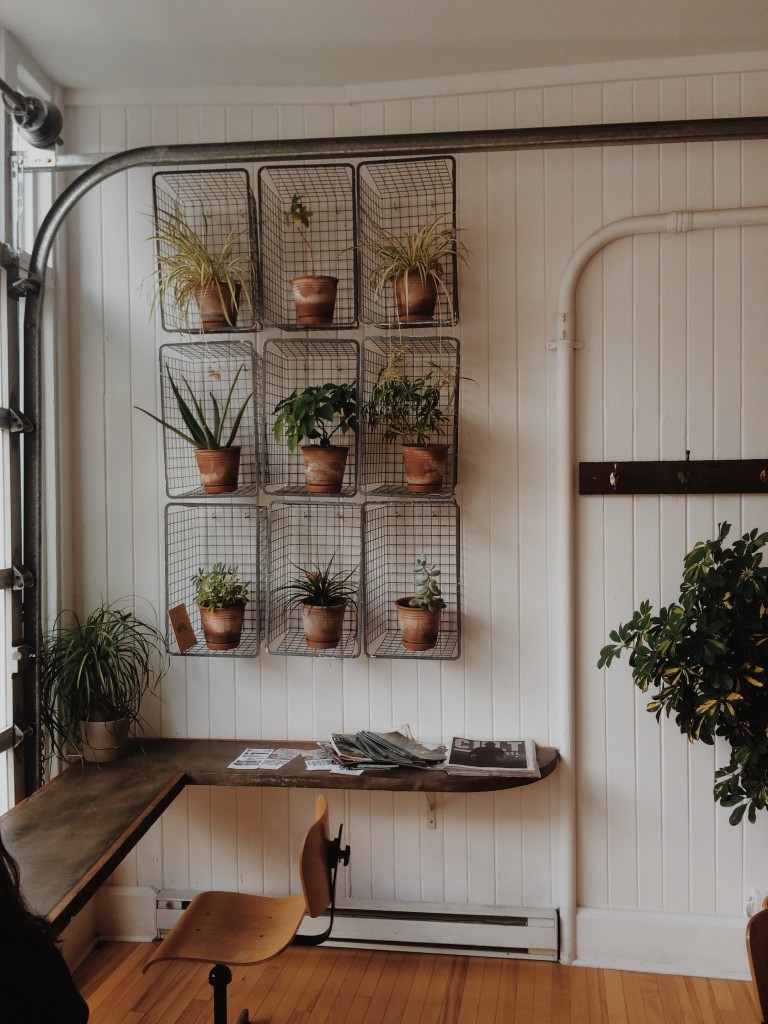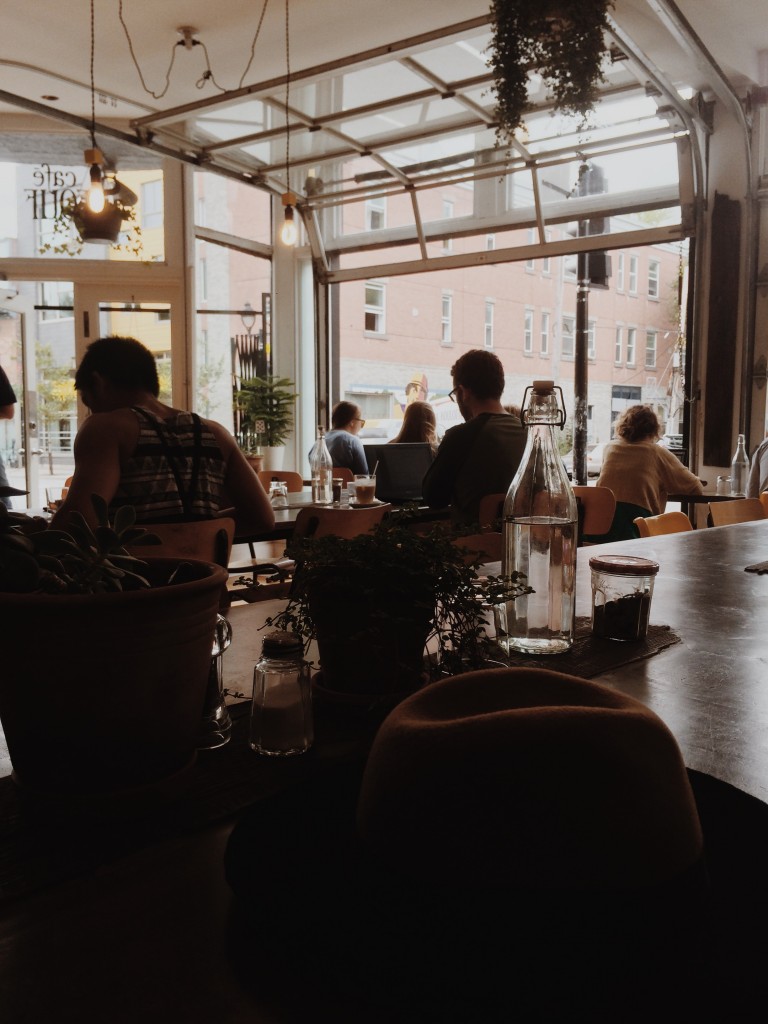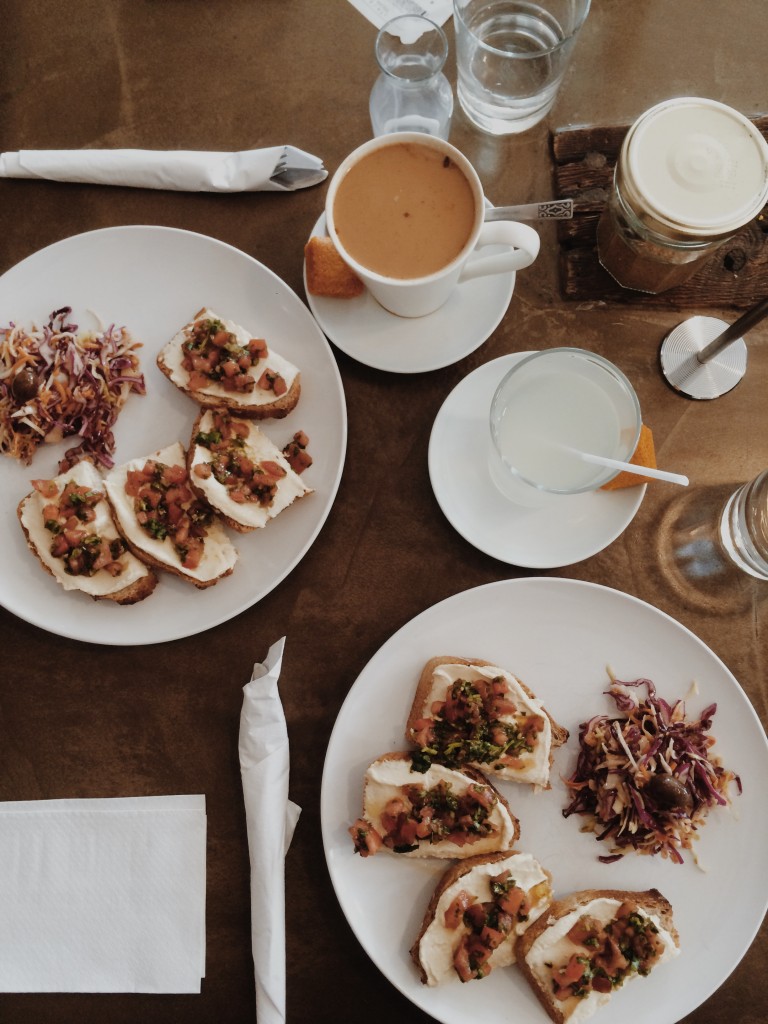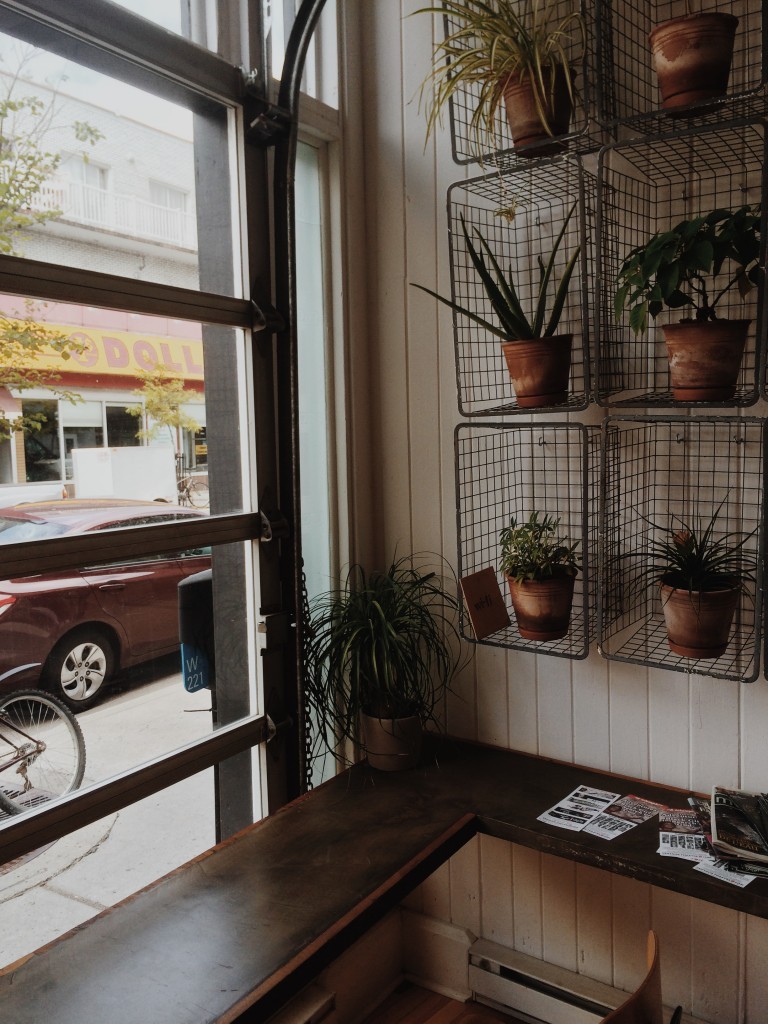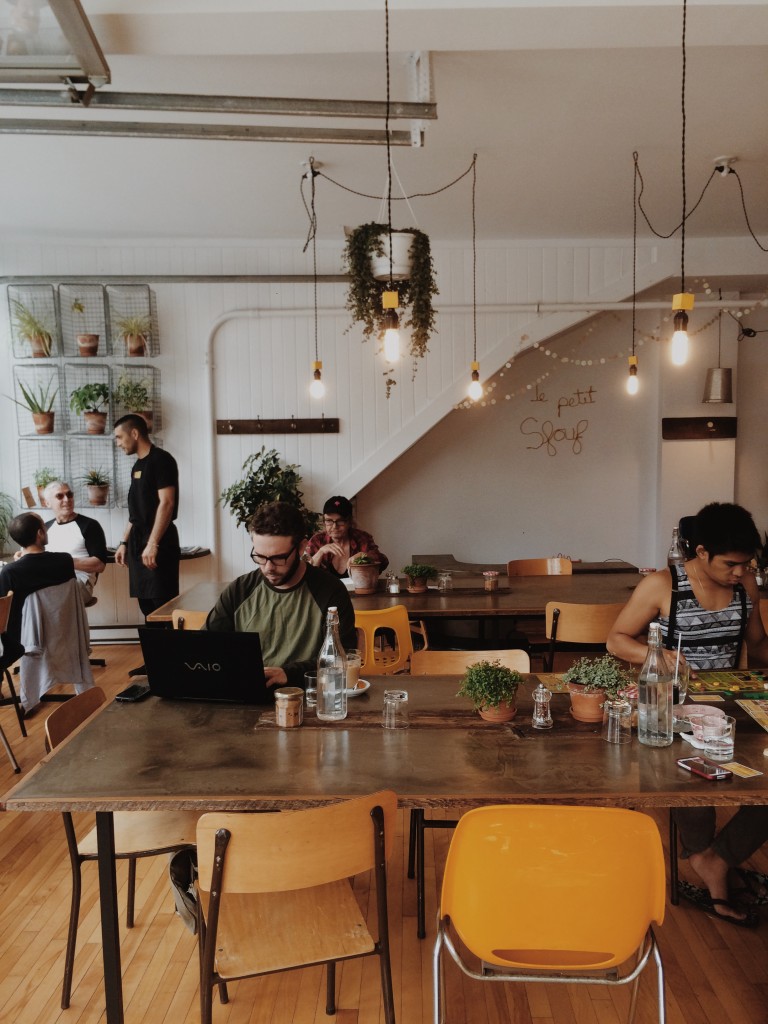 ---
playlist: april 2016
Saturday, April 9th, 2016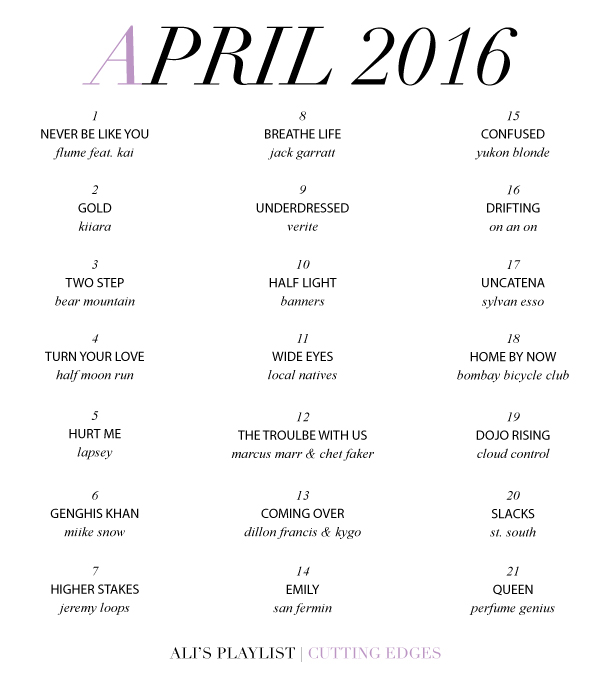 Spring has finally sprung, and so have the good tunes!! It's been a while since I posted a playlist, so I have a ton of songs to share with you all!! I might even have to do an April Playlist part 2! Enjoy!
xo,
Ali
---
white on black on white
Monday, April 4th, 2016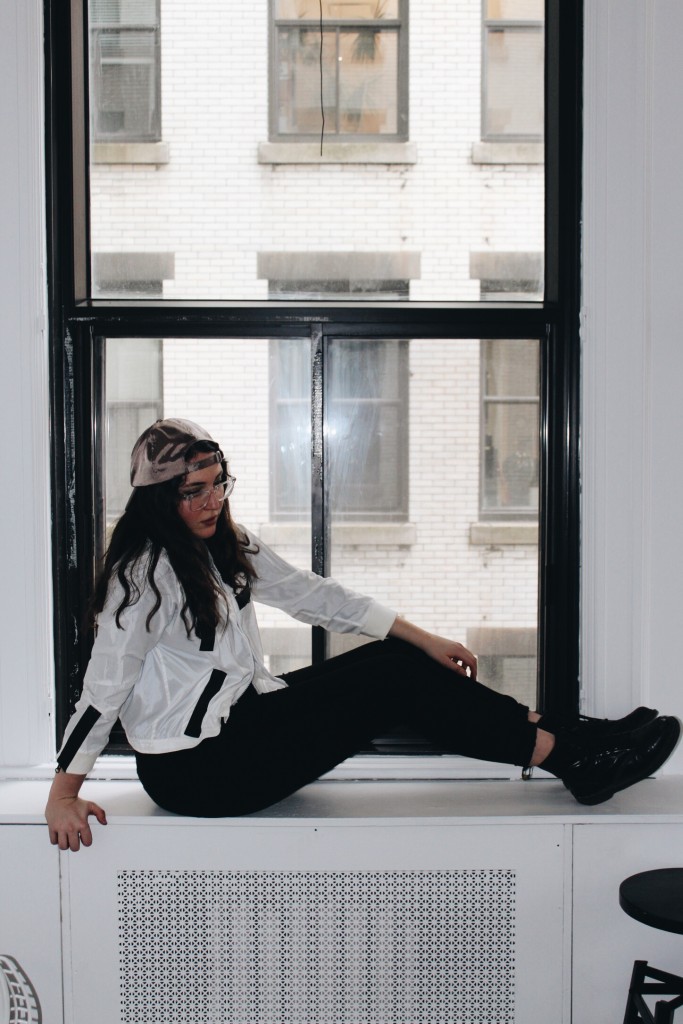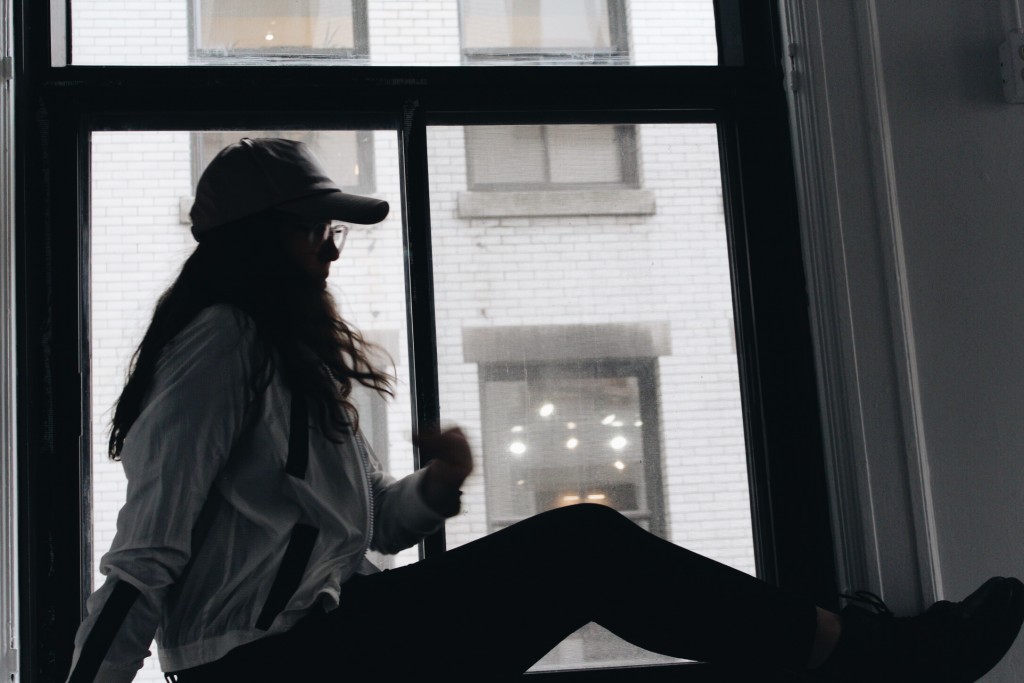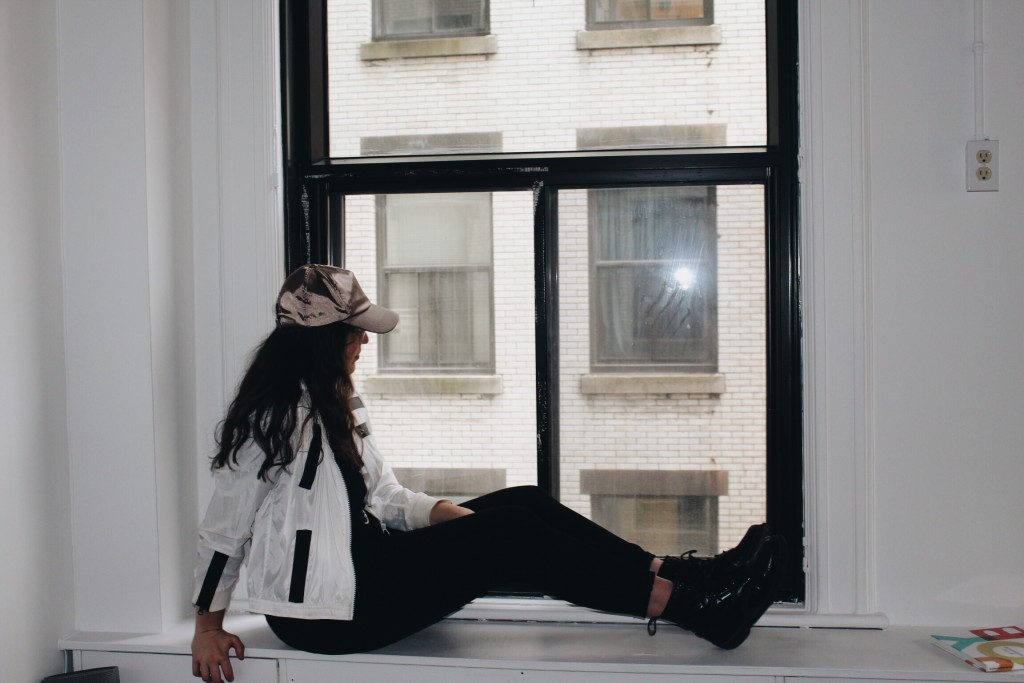 My wonderful friend Tia did a photoshoot with me this weekend at Breather's Stanley st. space in Montreal. I was in love with the windows here! Best moment of the day was when the hair dresser in the window across the street gave us the weirdest faces through the window.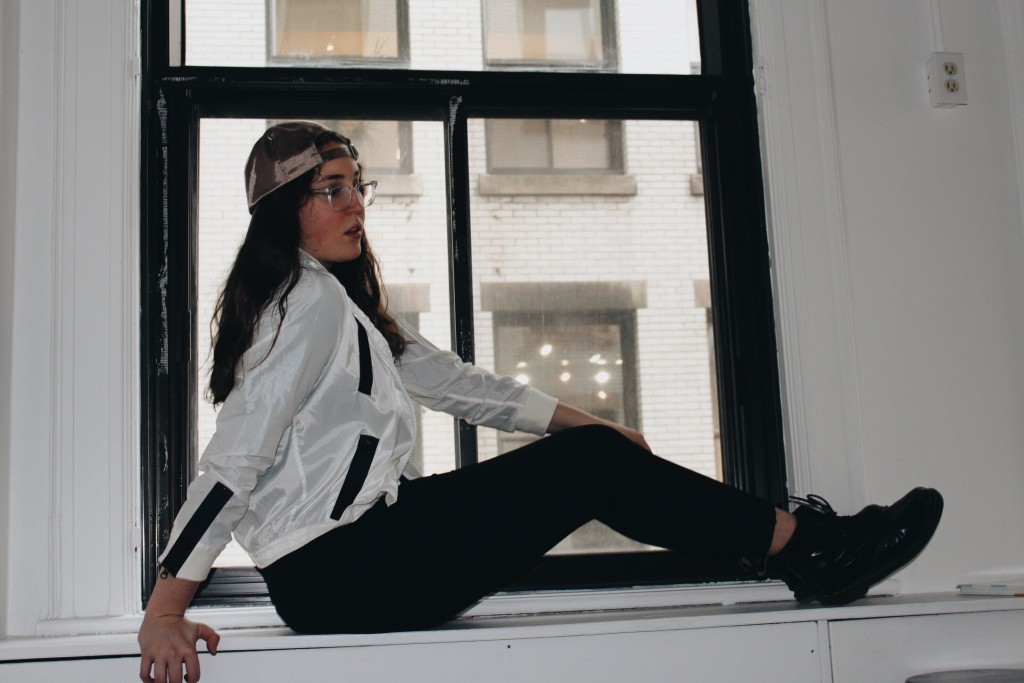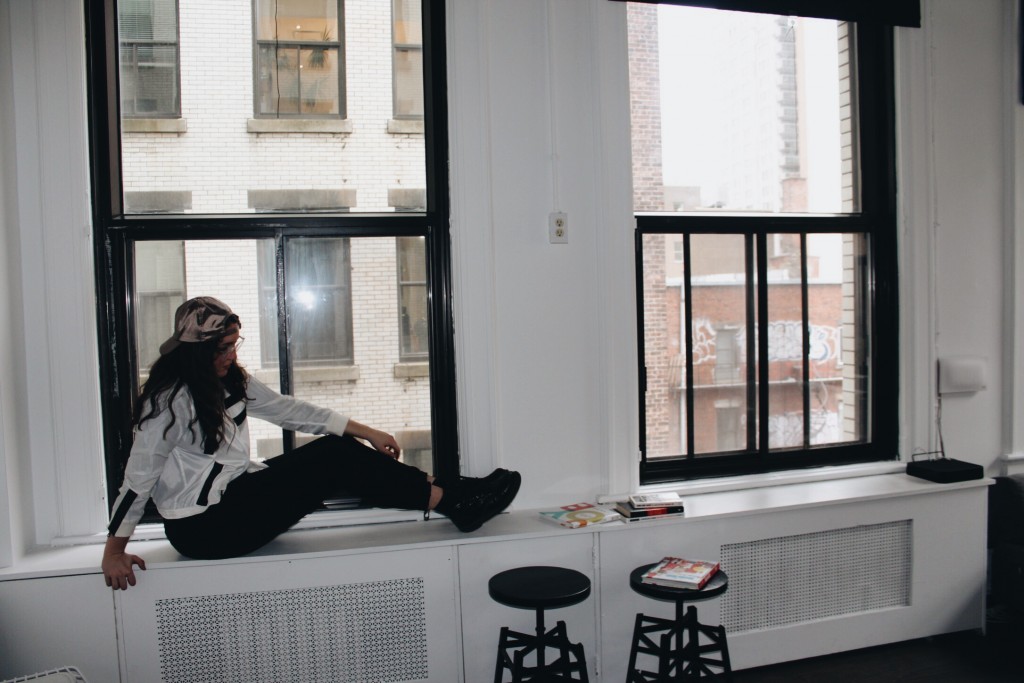 ---
new york pt. 2
Tuesday, August 18th, 2015
My cousin Hannah got married yesterday in Harlem, and it was a truly beautiful ceremony! It was lovely to see family from Portland, New York and Albuquerque. On top of it all, with the wedding in New York, I was able to spend a few days in the city. The highlights from the second half of my trip were definitely adventuring in Brooklyn and visiting the Museum of Modern Art!
Williamsburg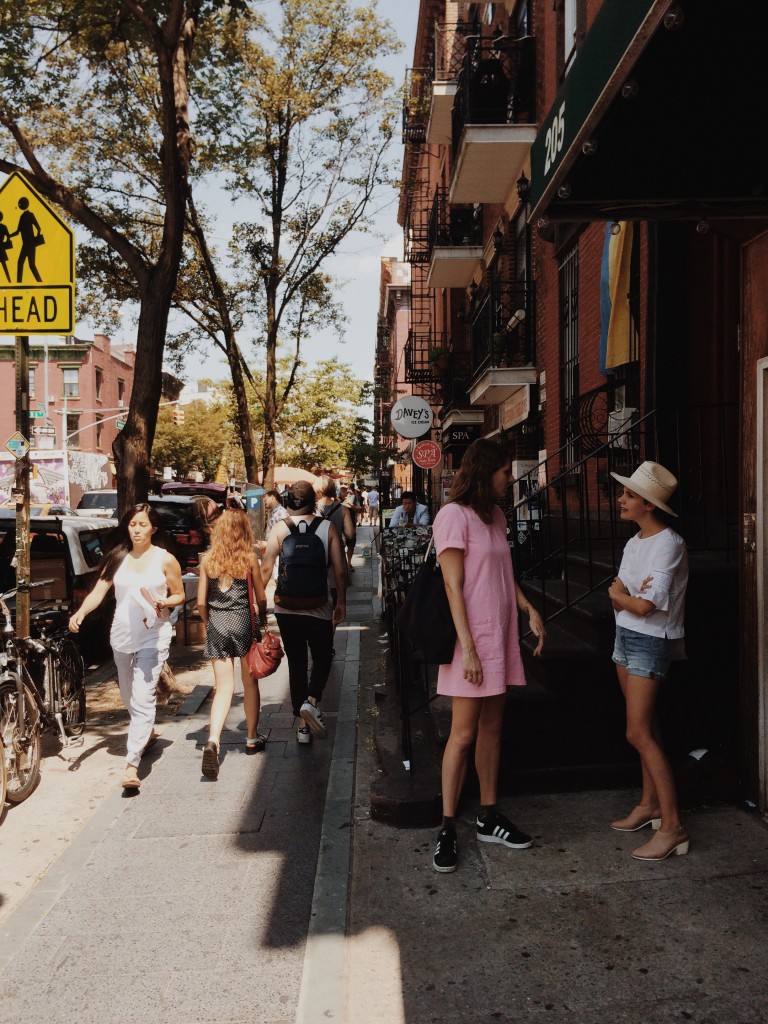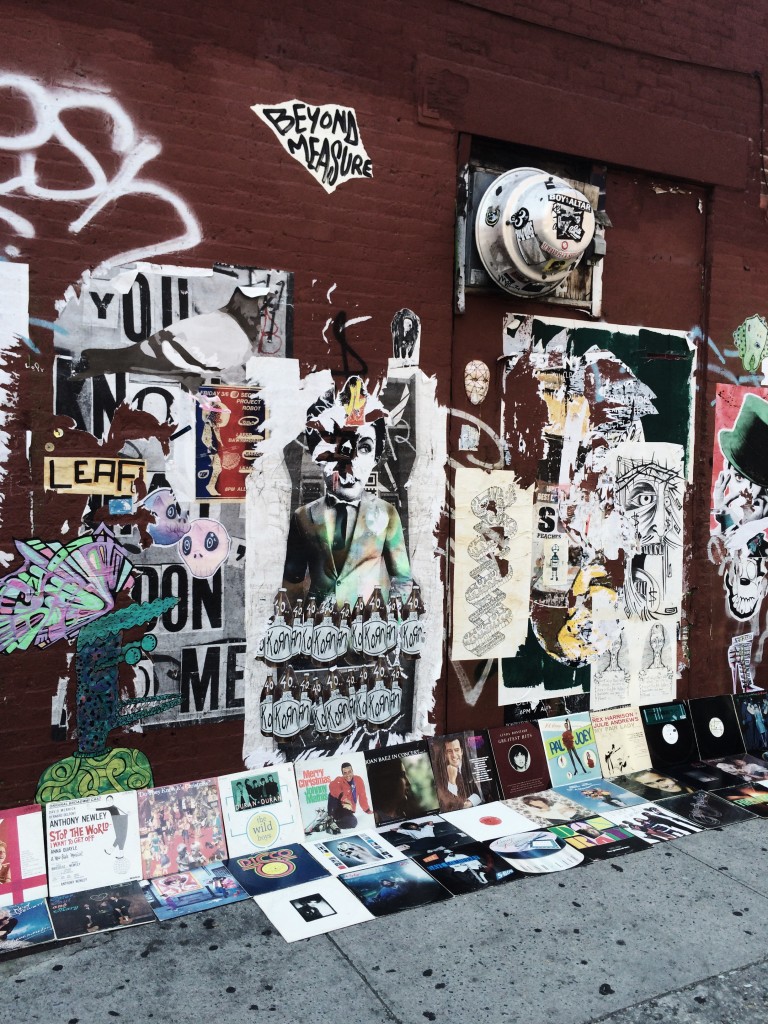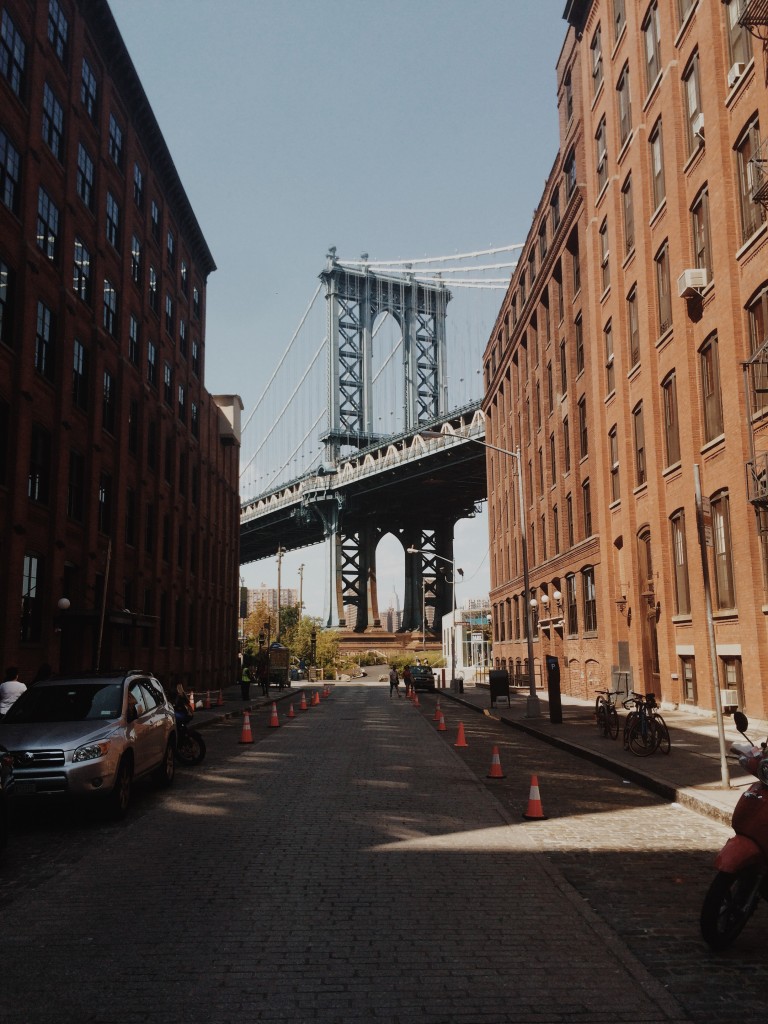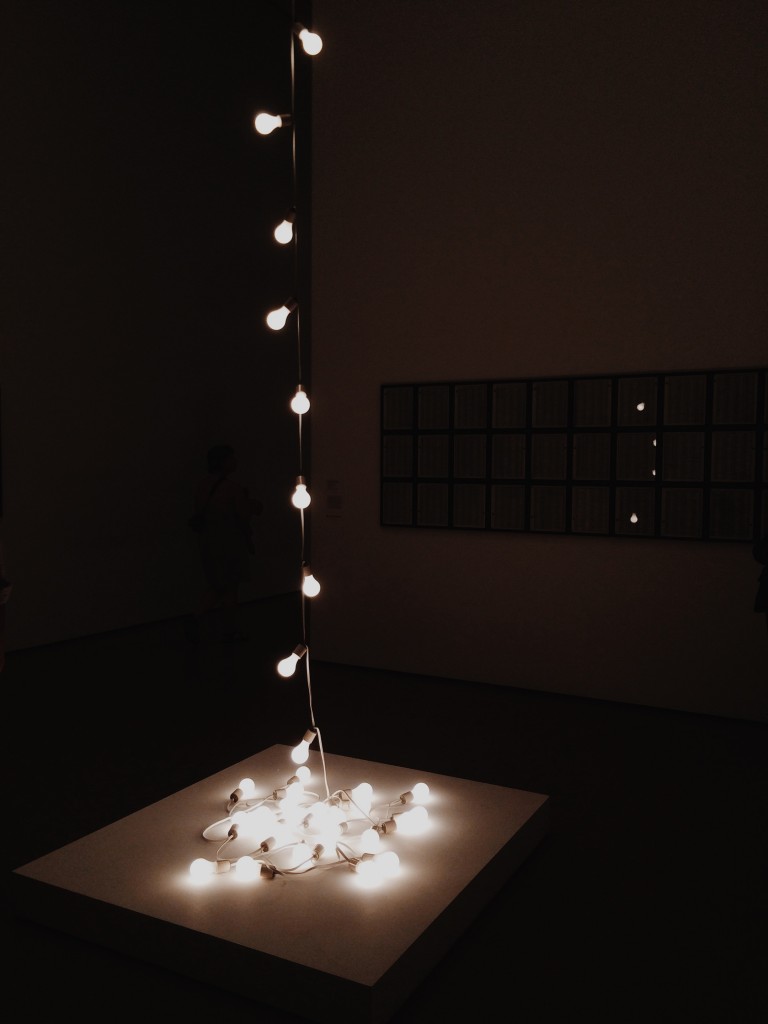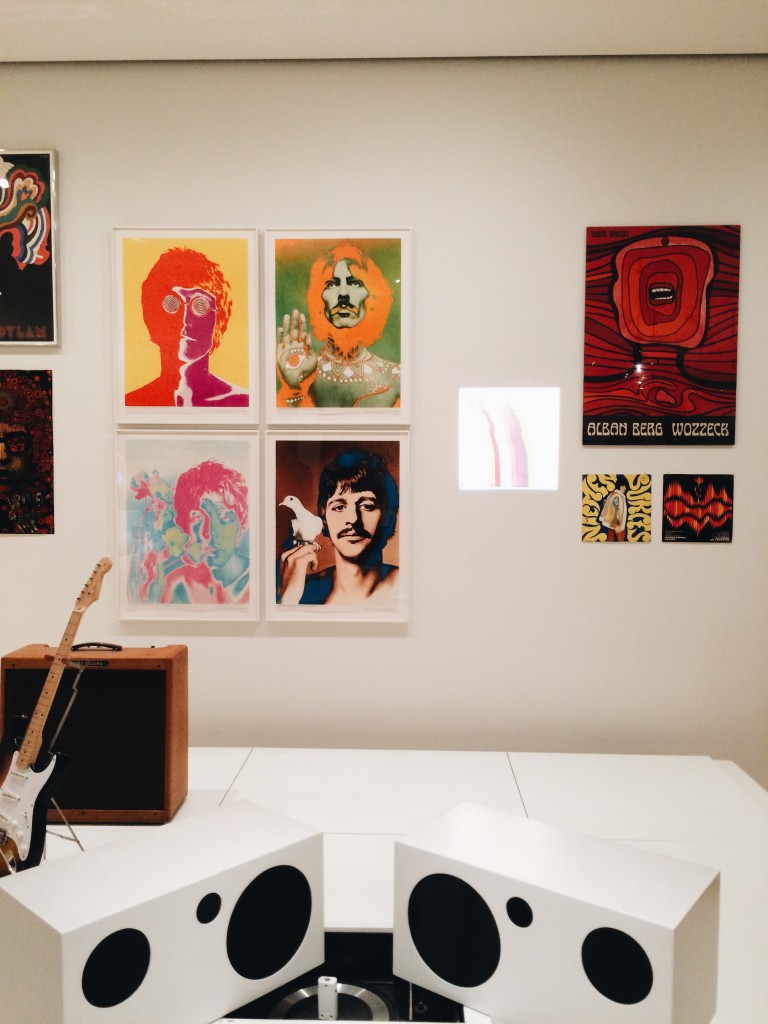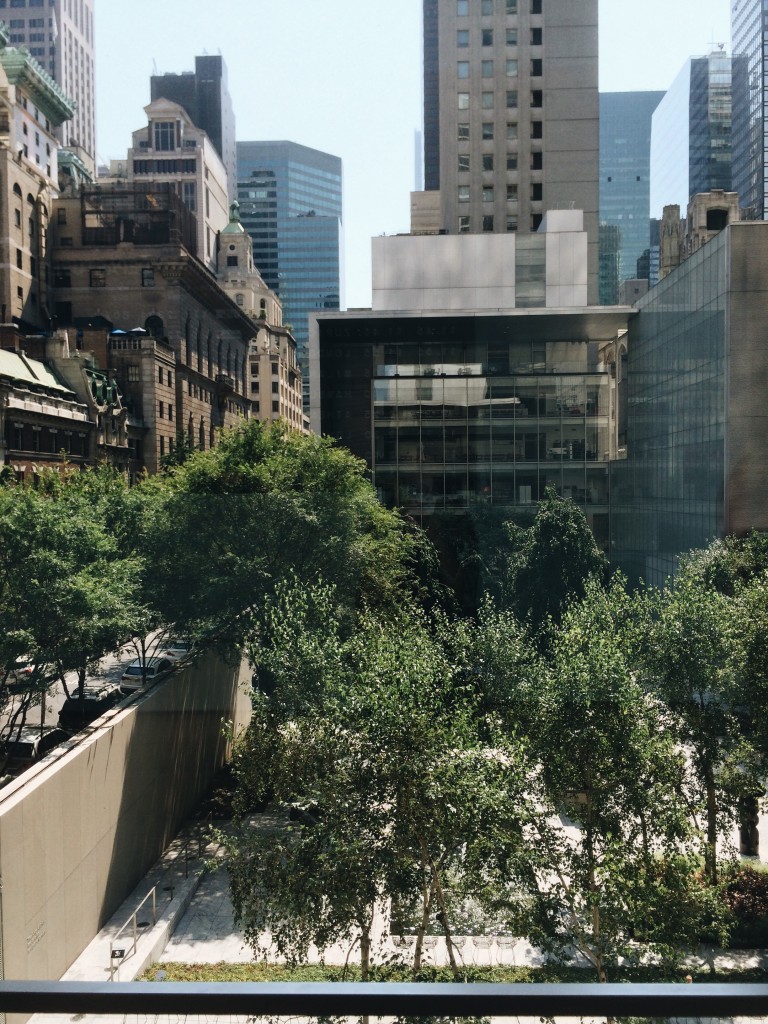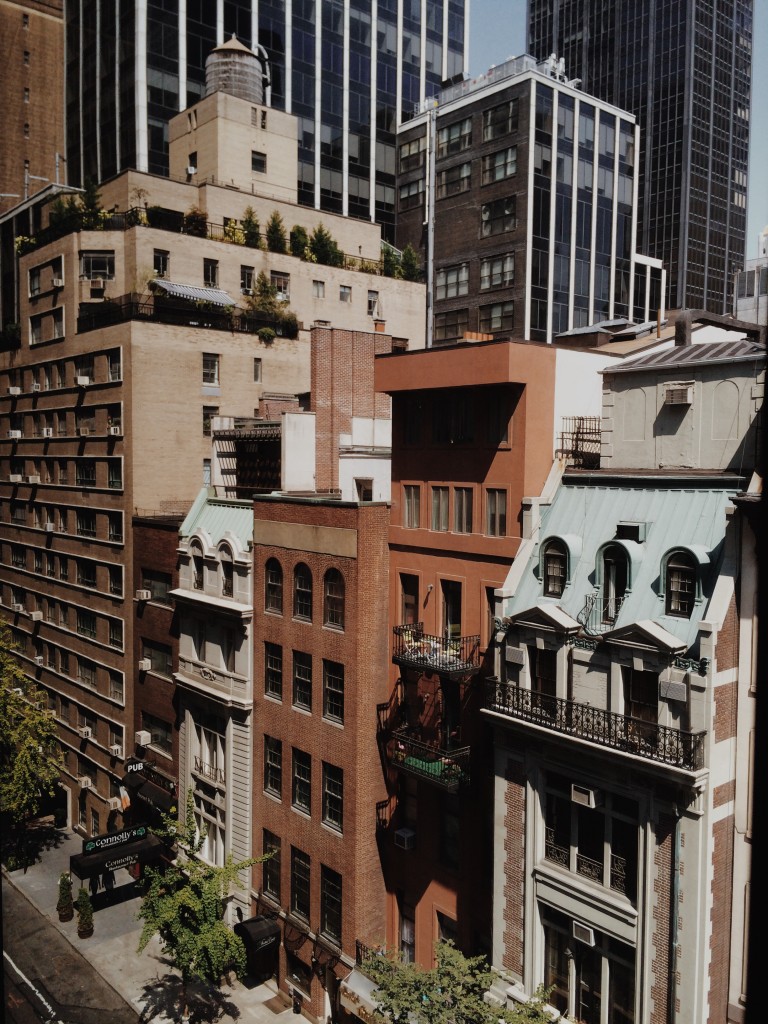 xo, Ali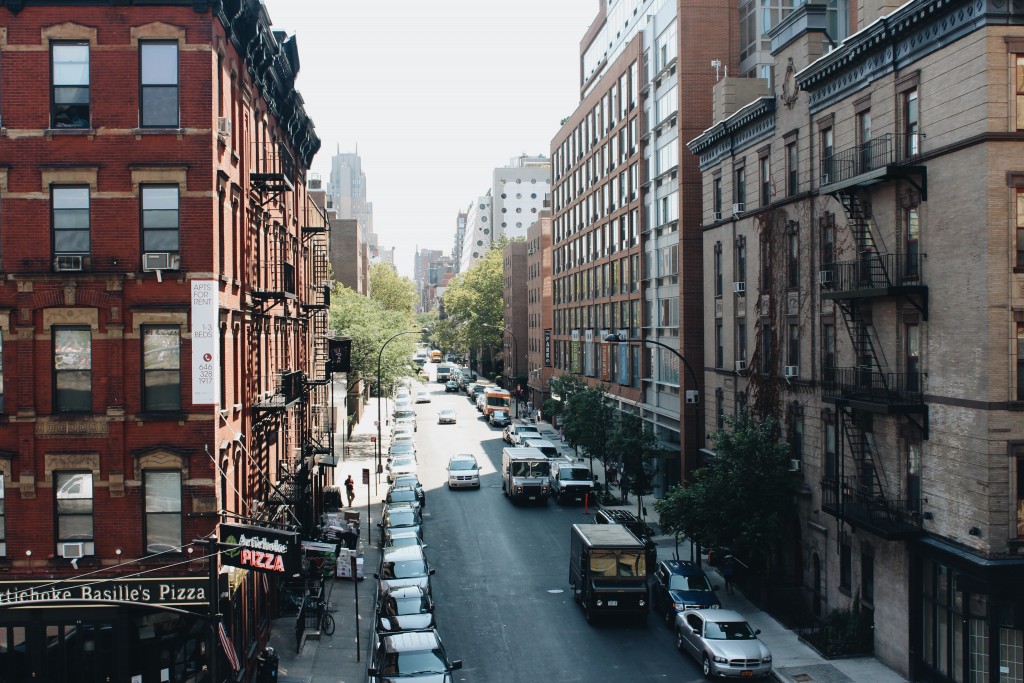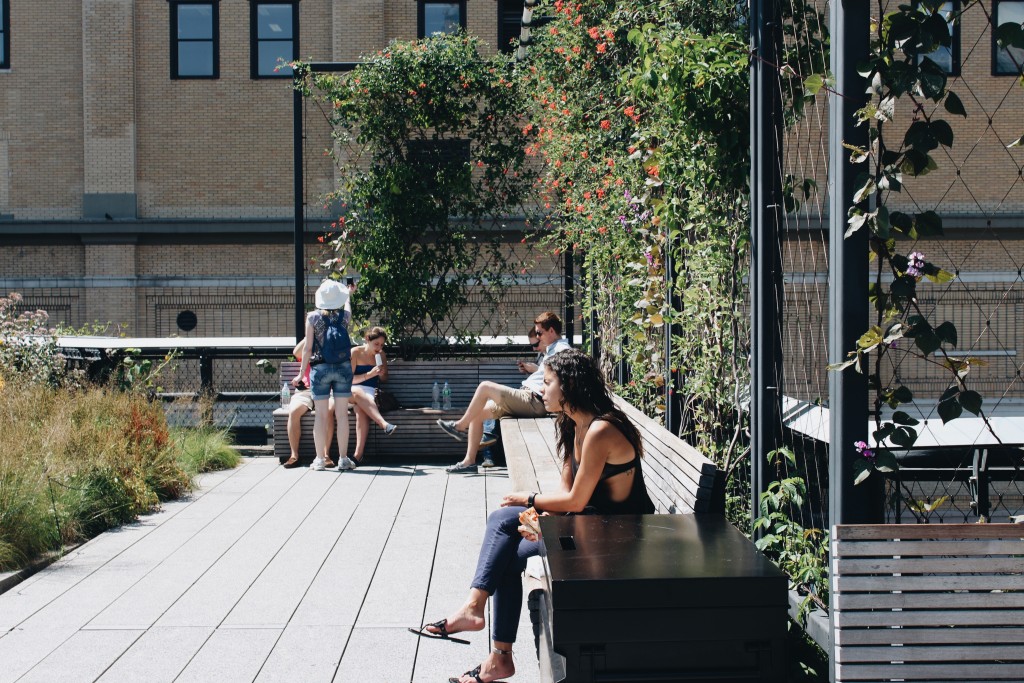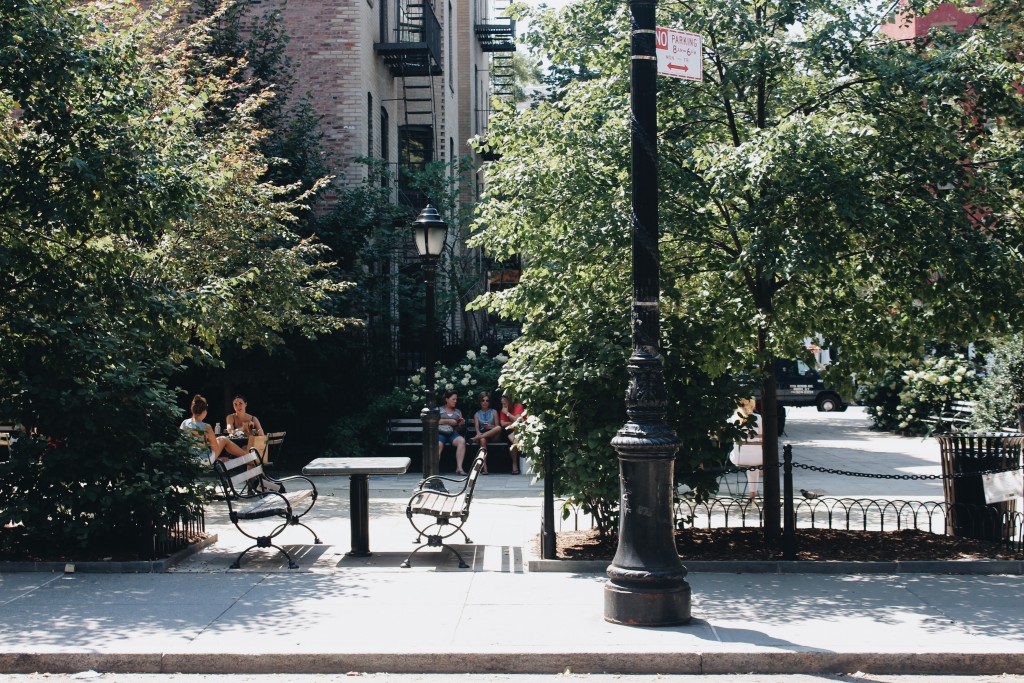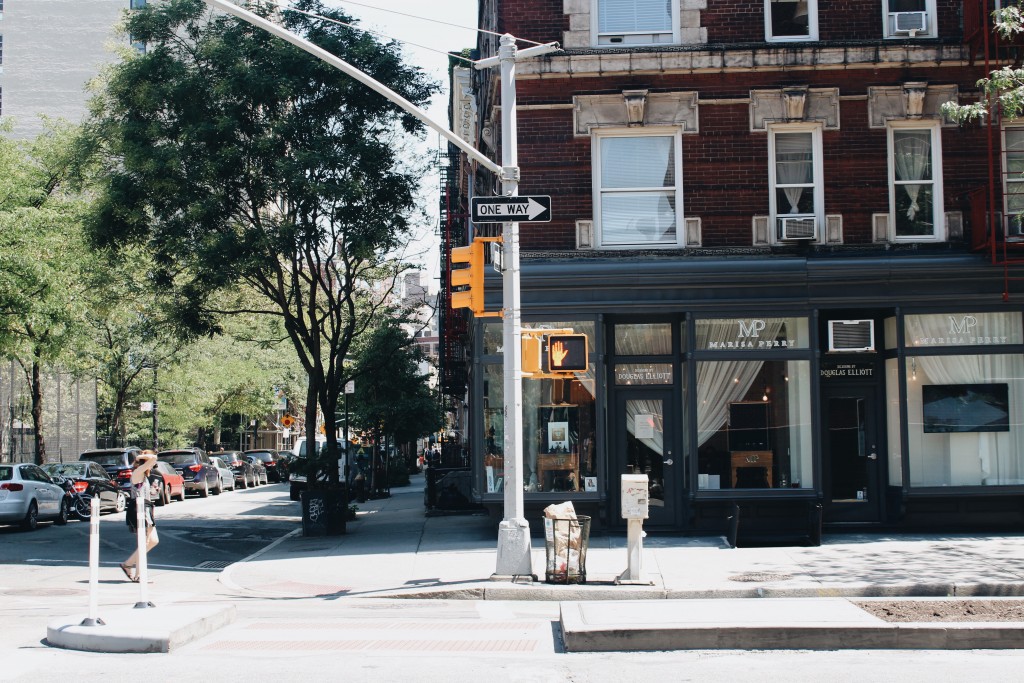 ---
new york pt. 1
Tuesday, August 18th, 2015
Back in my favourite city again! It feels so good to roam the streets of New York, and revel in such a wonderful place. The first part of my adventure takes place in Manhattan, from 42nd and 8th to Chelsea and West Village.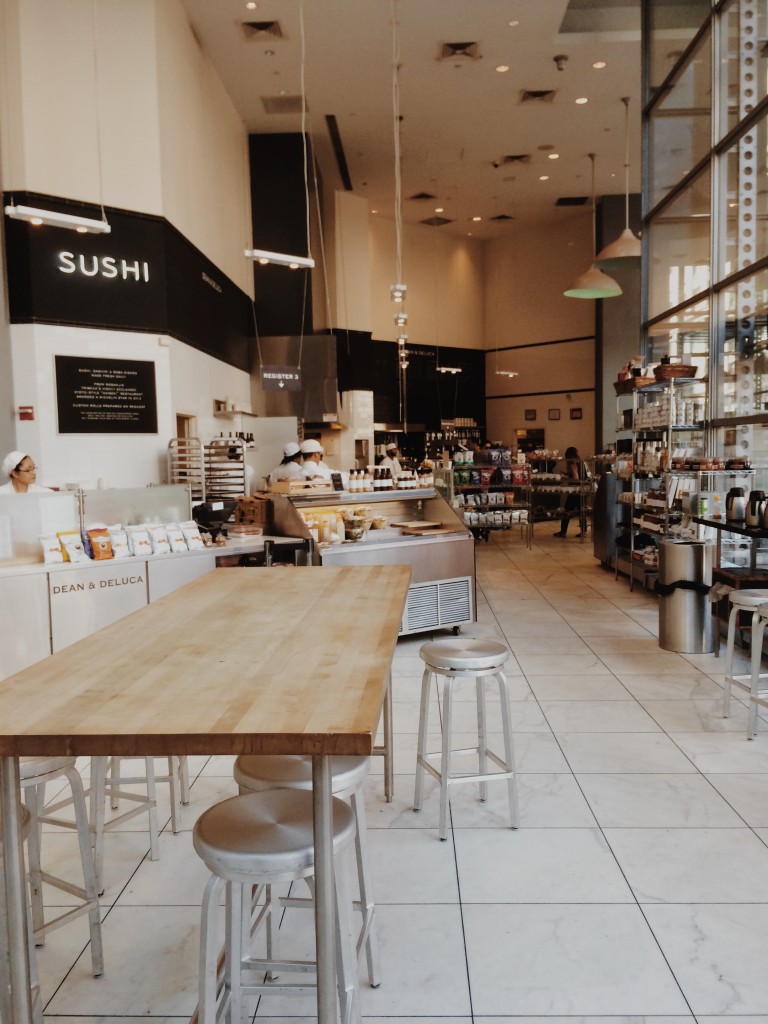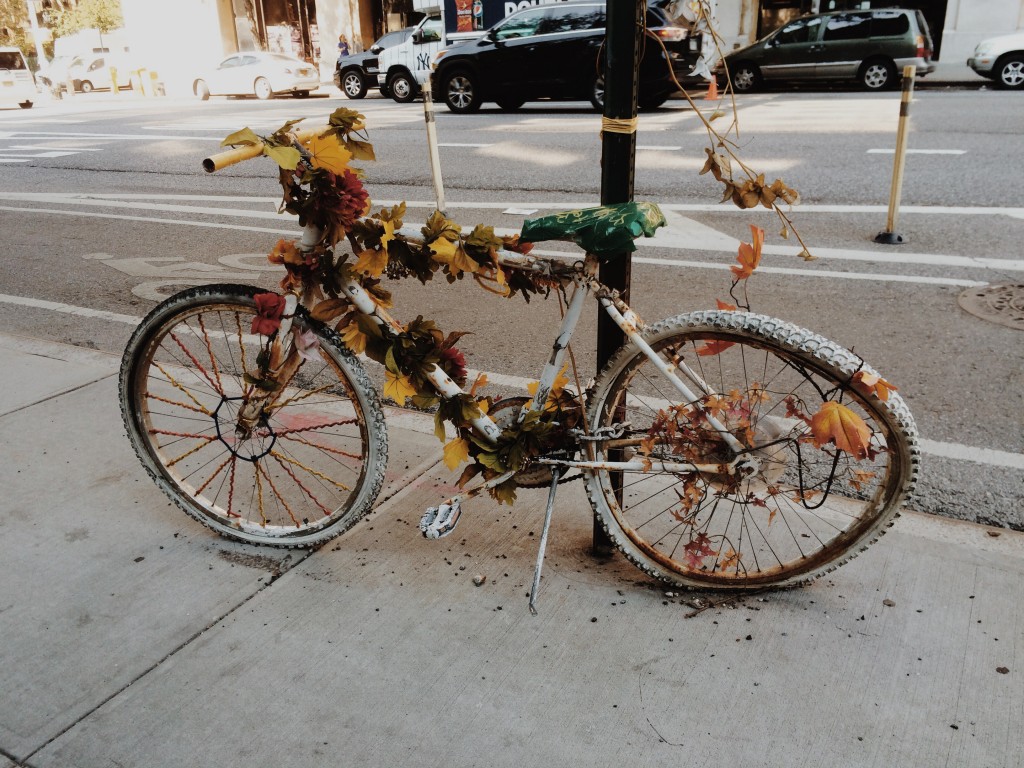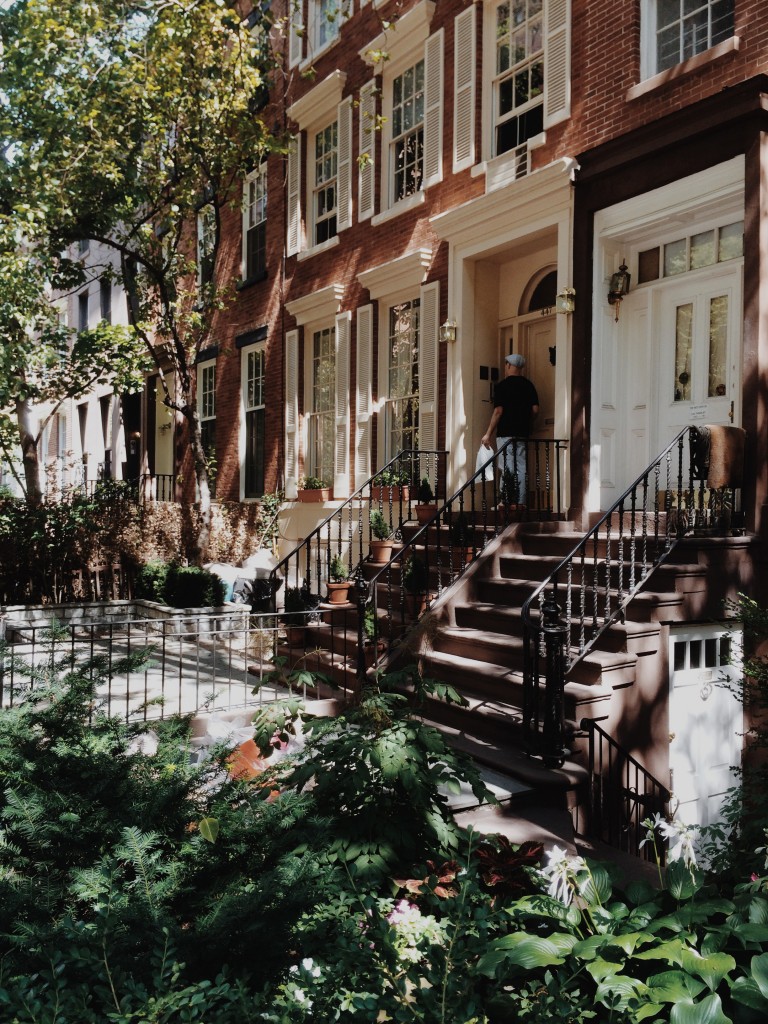 Chelsea Art District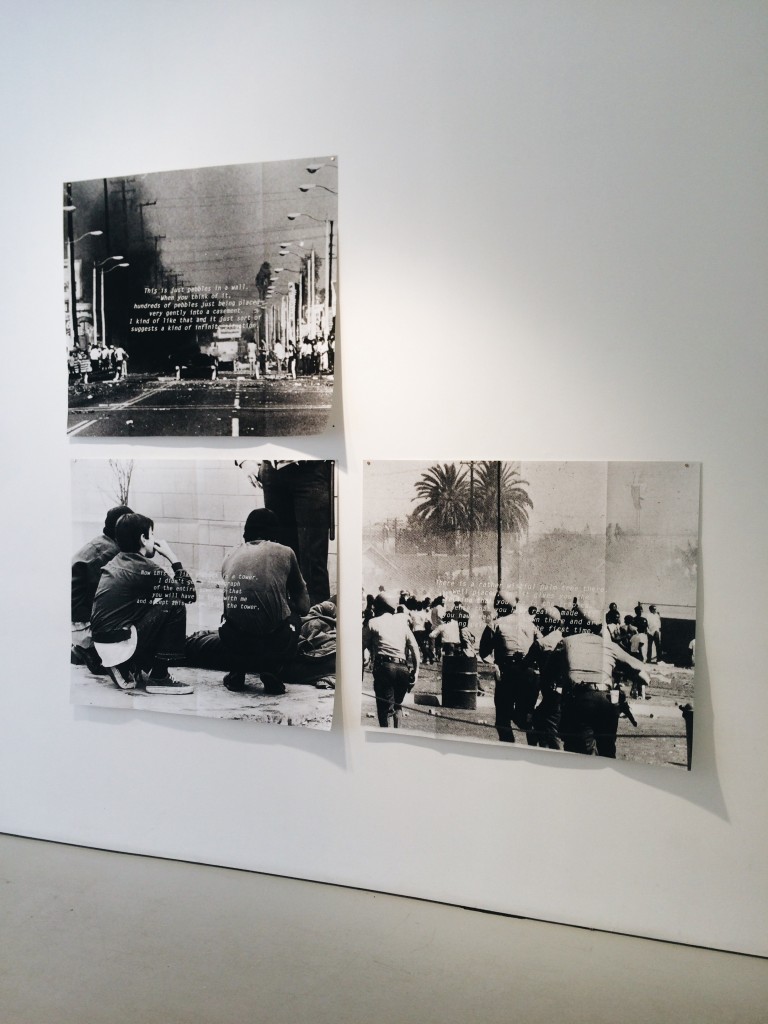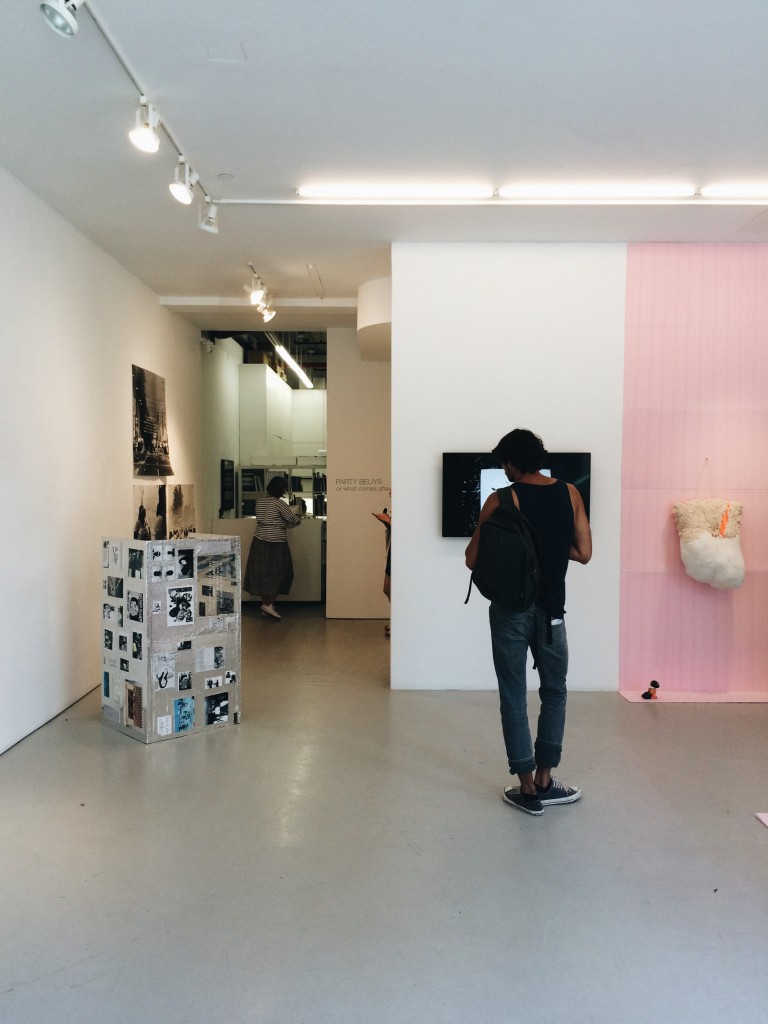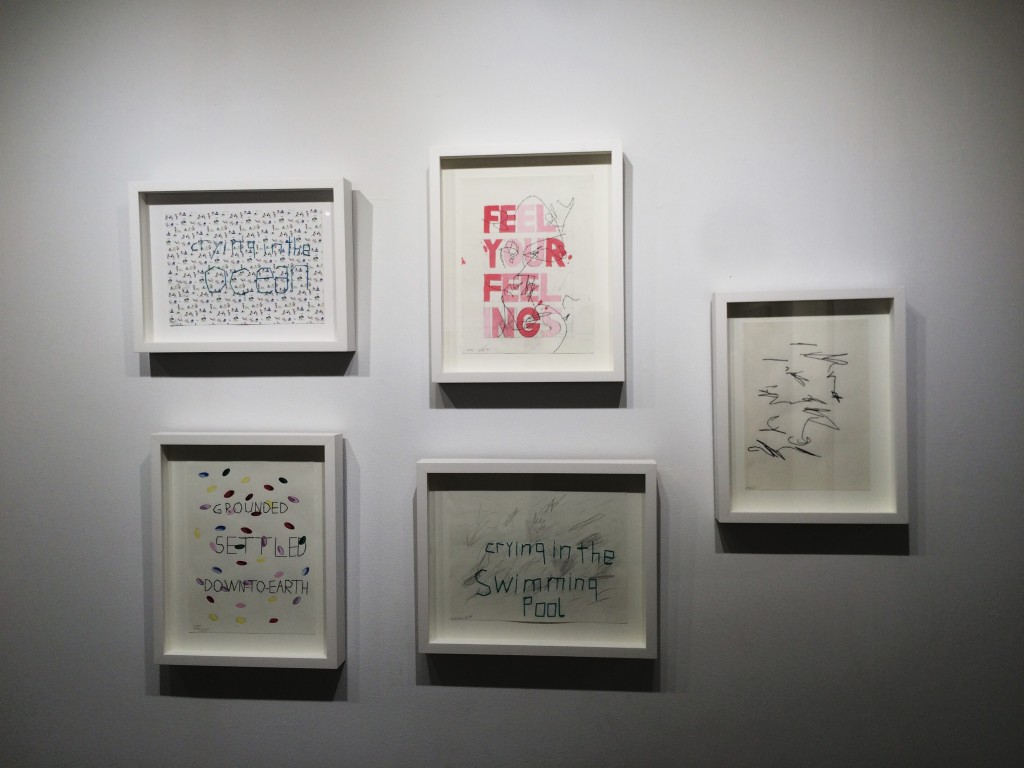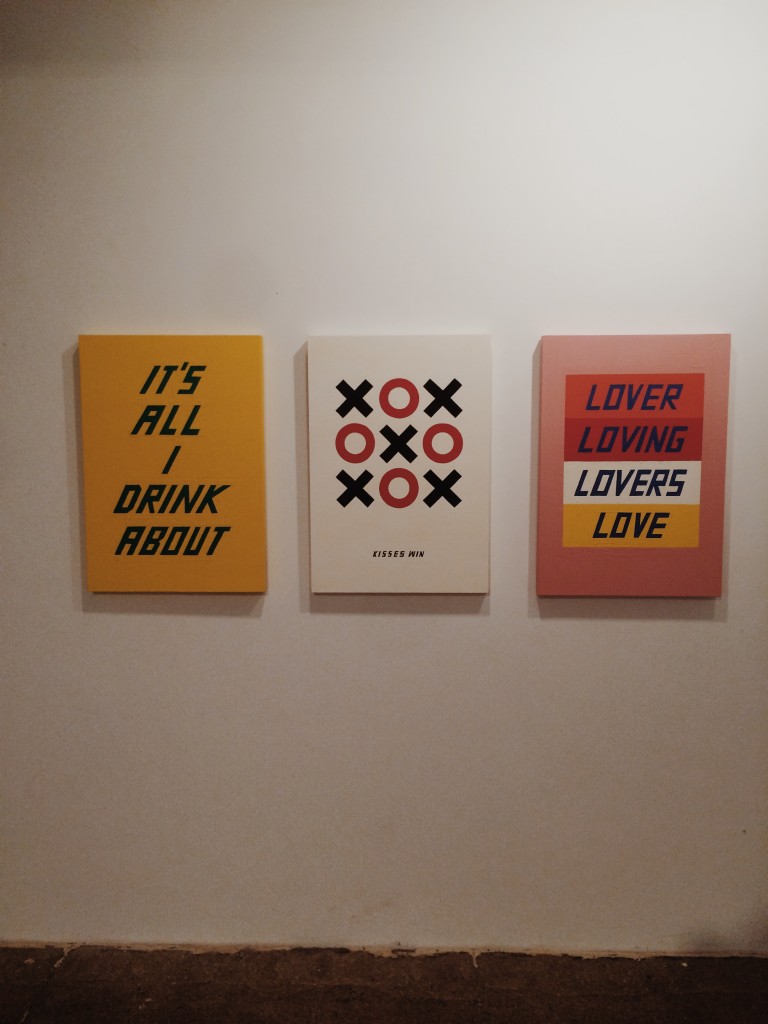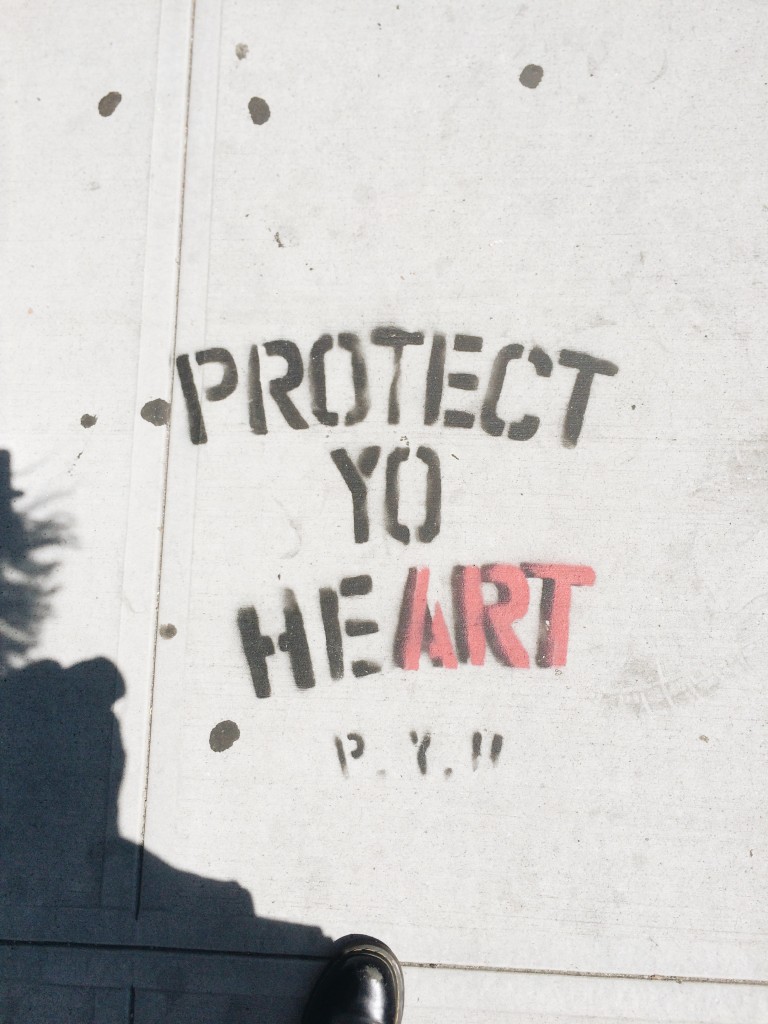 The High Line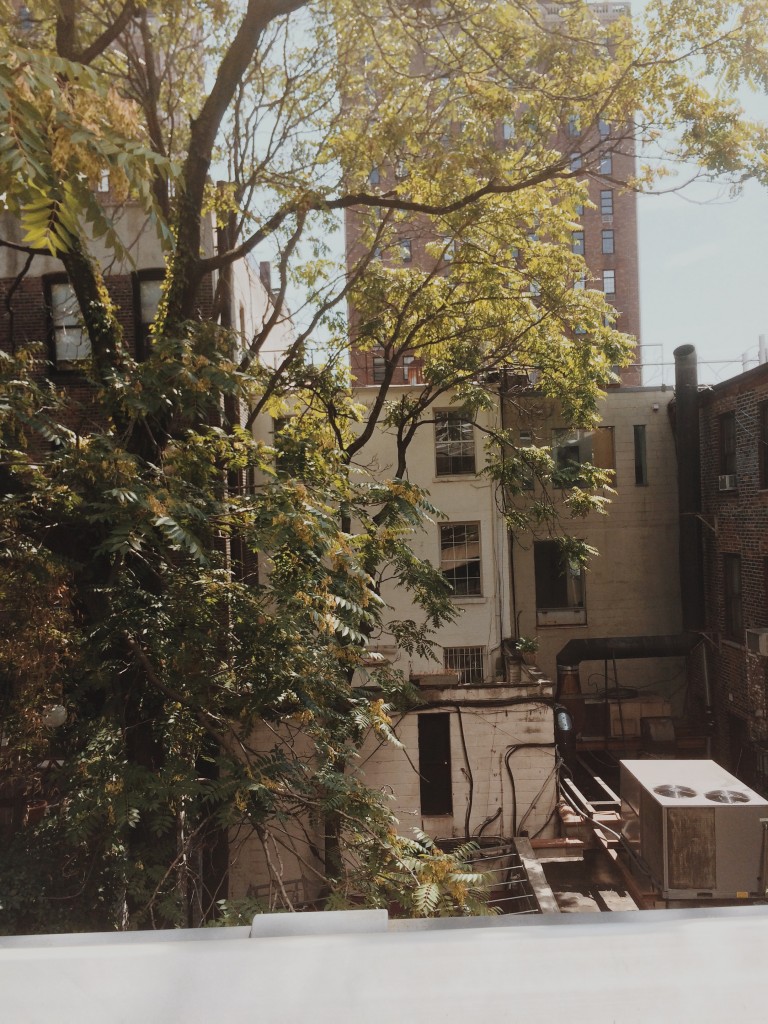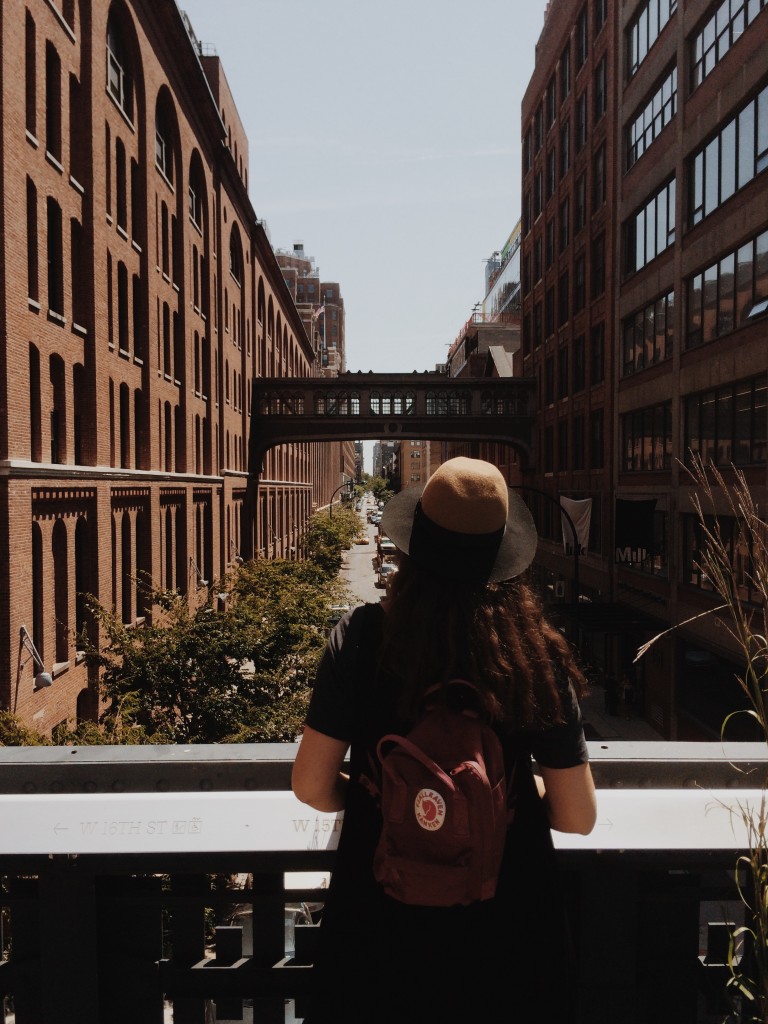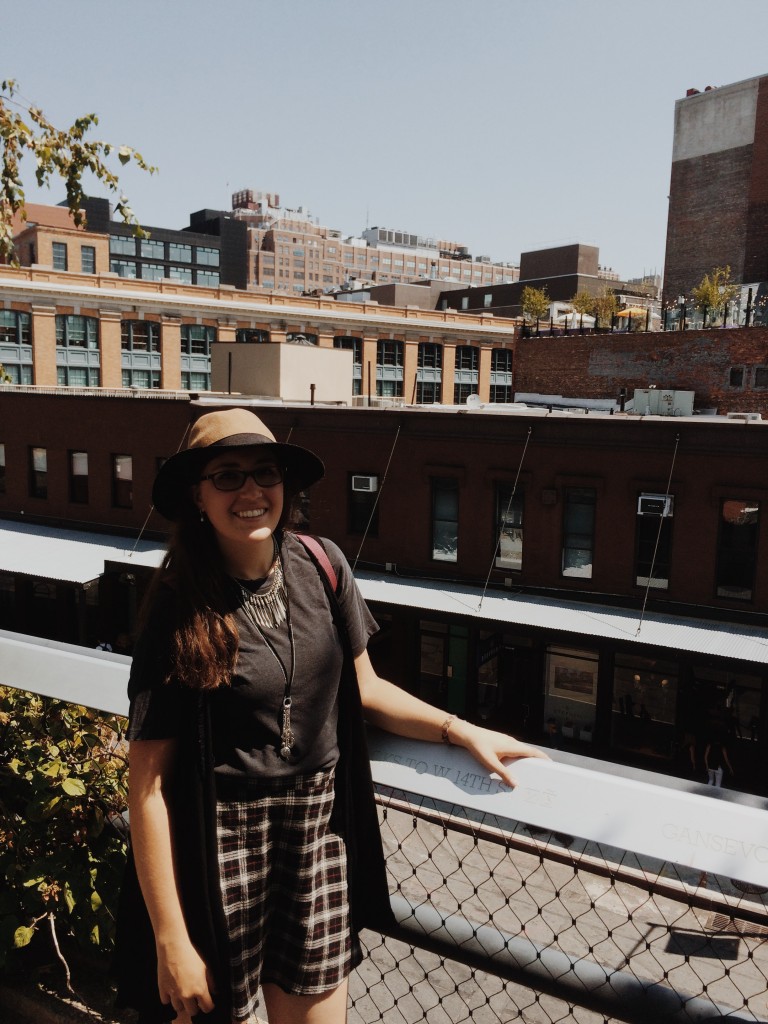 West Village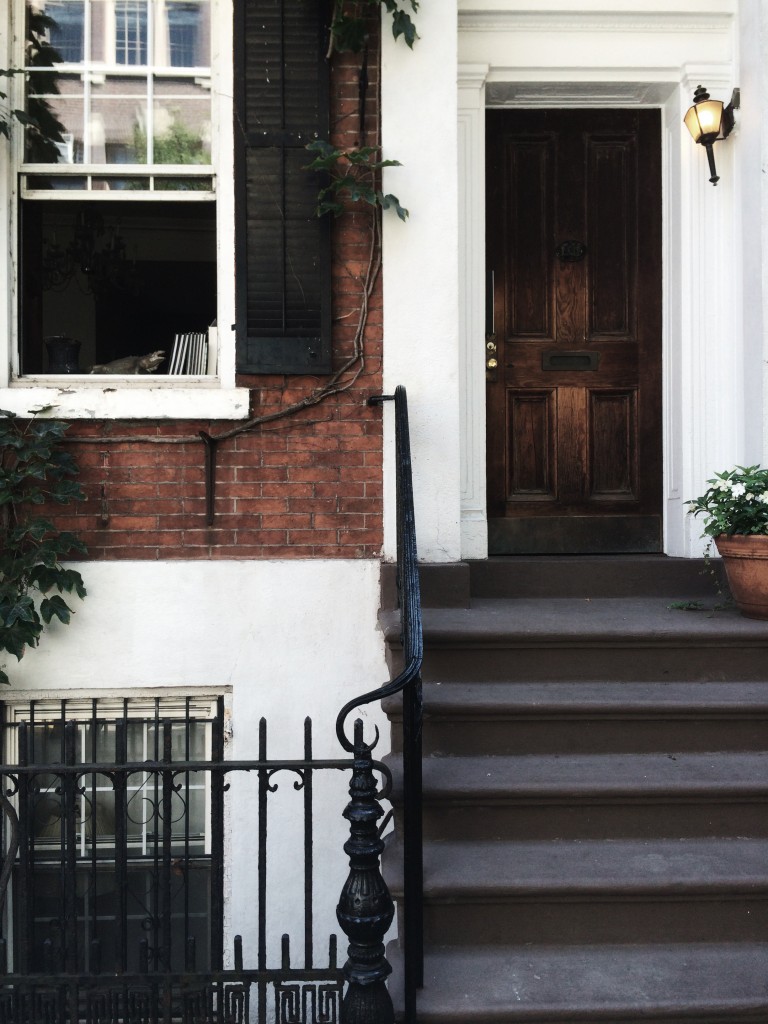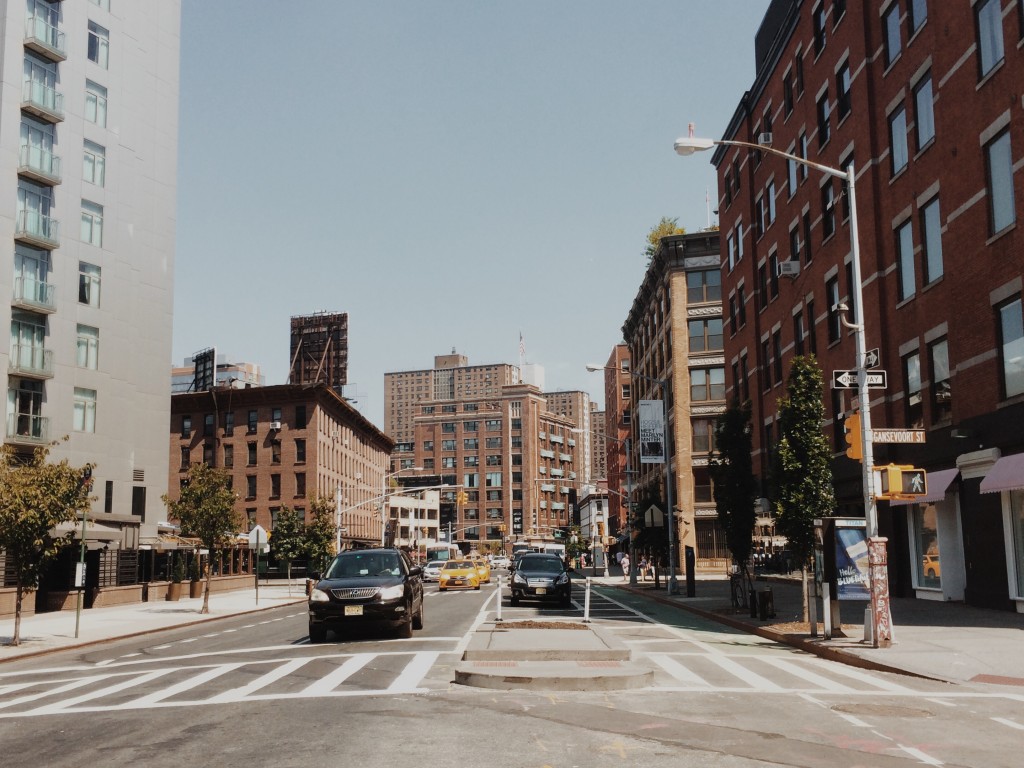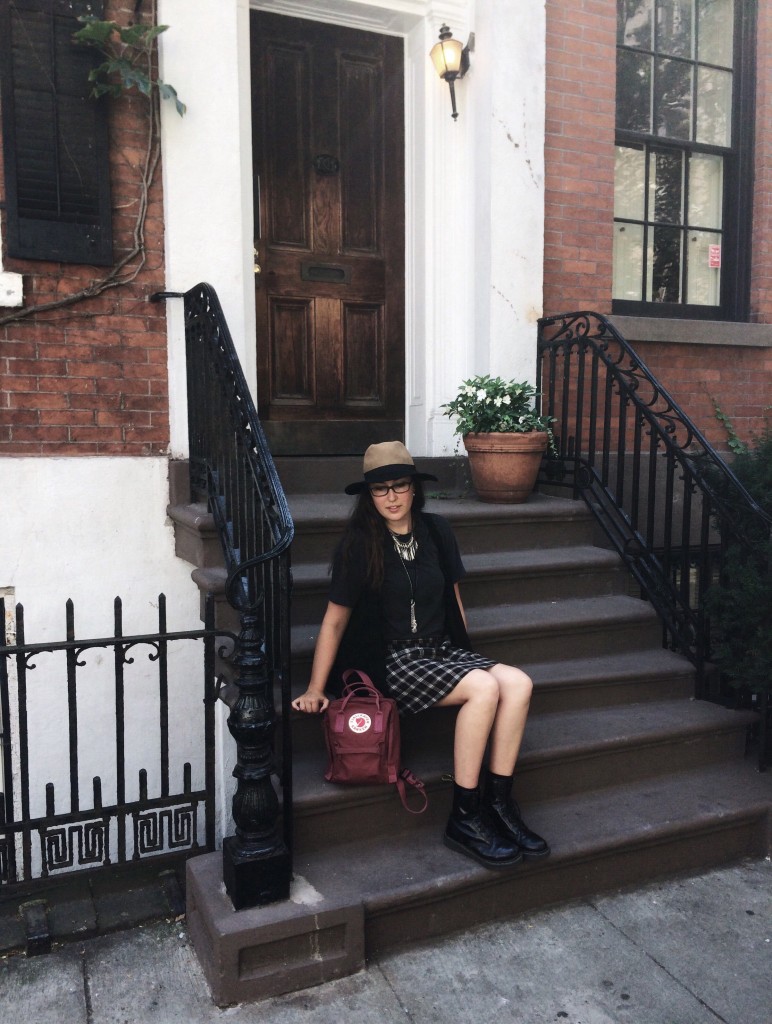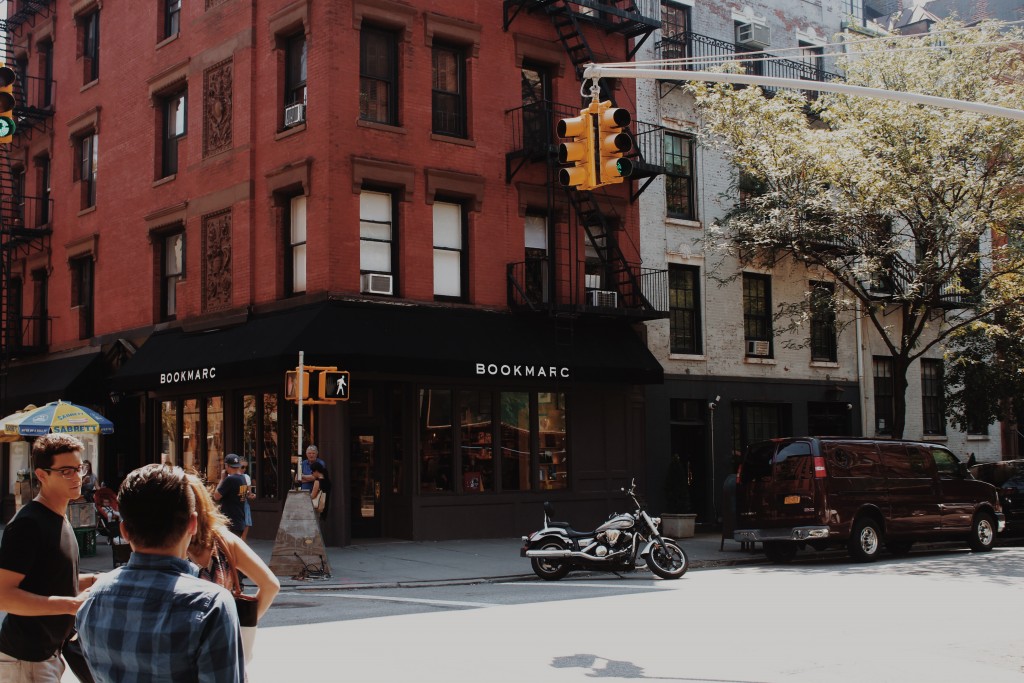 ---
august 2015 playlist
Friday, August 14th, 2015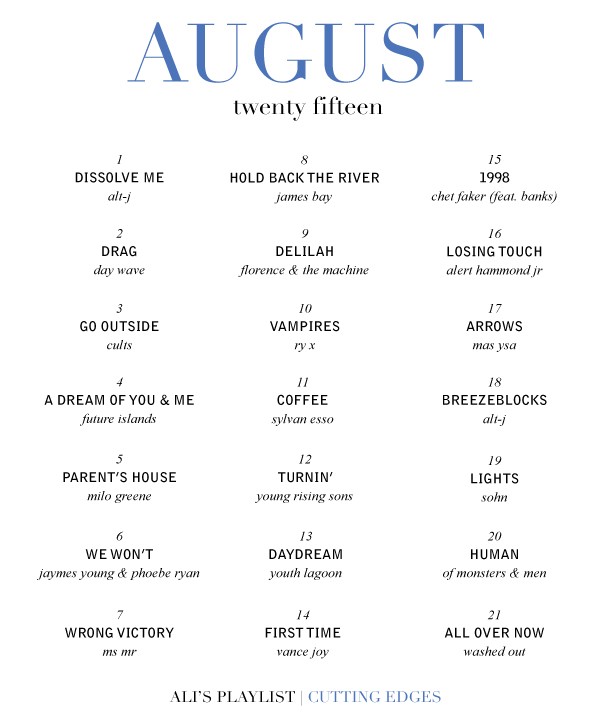 As the summer starts to wind down, I've found myself wishing the days and even the nights would be longer to enjoy every moment I have left of this wonderful season. I hope this playlist follows you on a sunny august afternoon, laying by the pool, road tripping for the weekend or enjoying an evening with friends.
---
Osheaga 2015
Tuesday, August 4th, 2015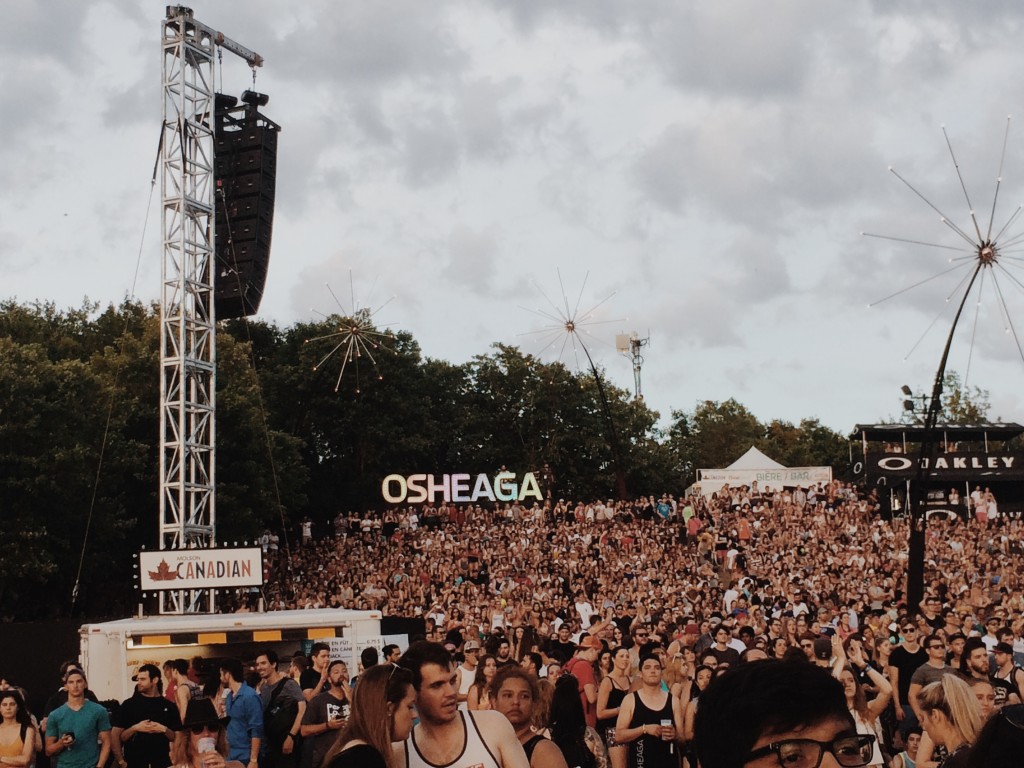 Another great weekend spent with friends, listening to some of my favourite music. The adventures did not stop this time as we discovered new artists and met new people. Some of my highlights at Osheaga this year were James Bay, MS MR, First Aid Kit, Future Islands and Alt-J.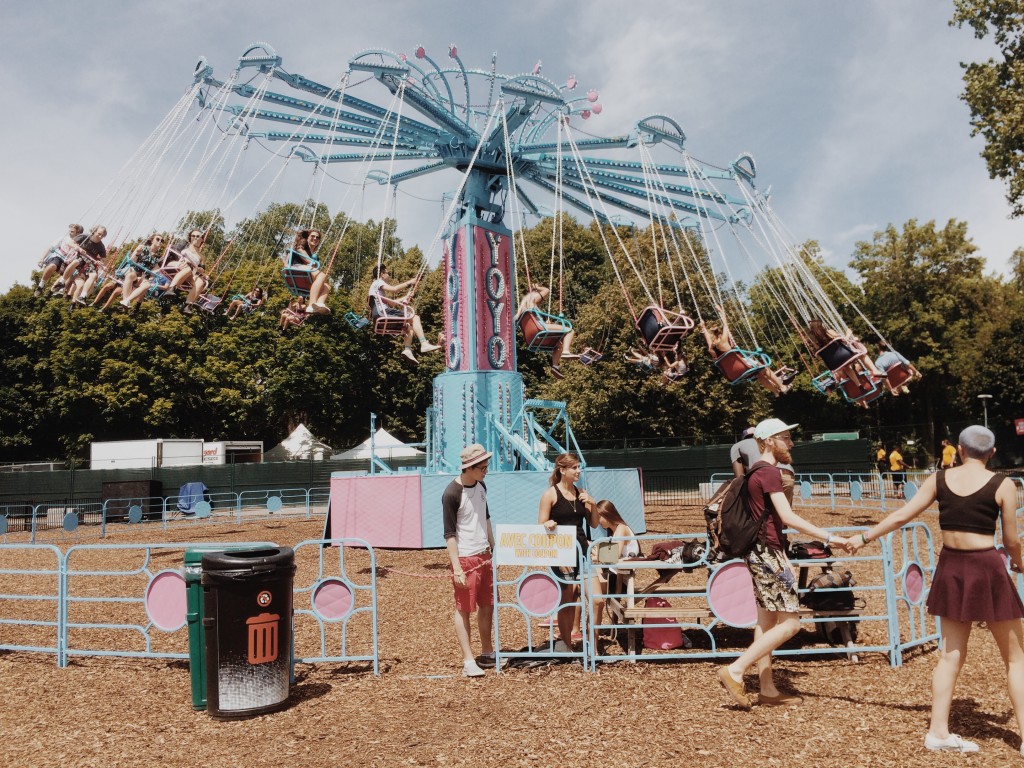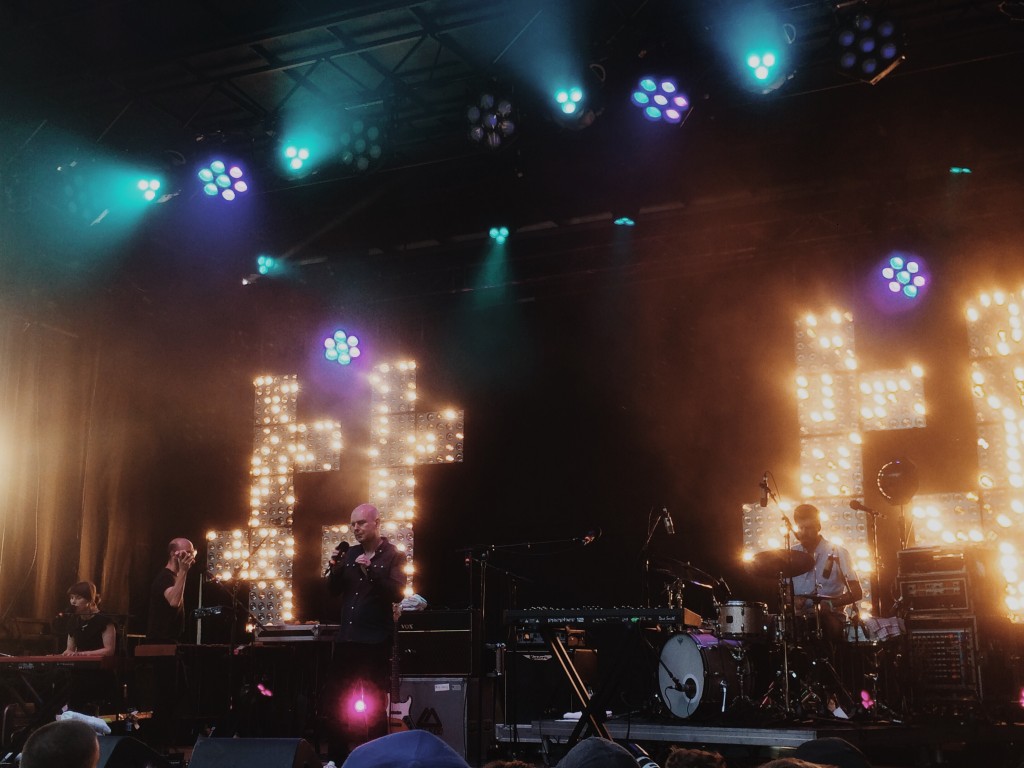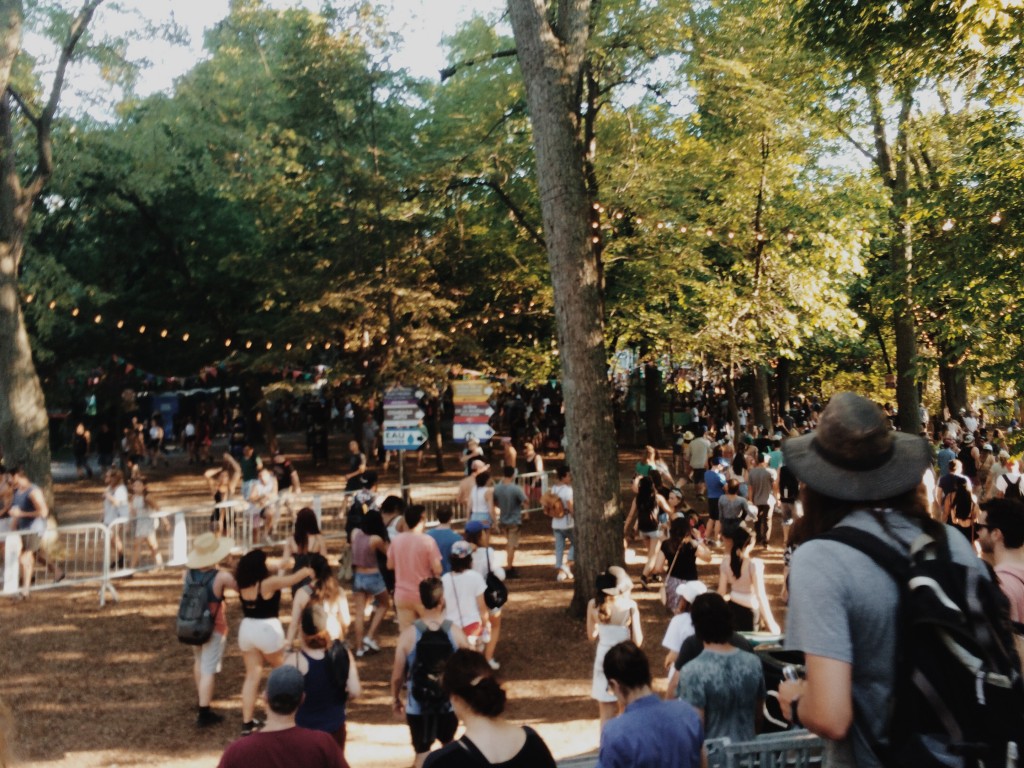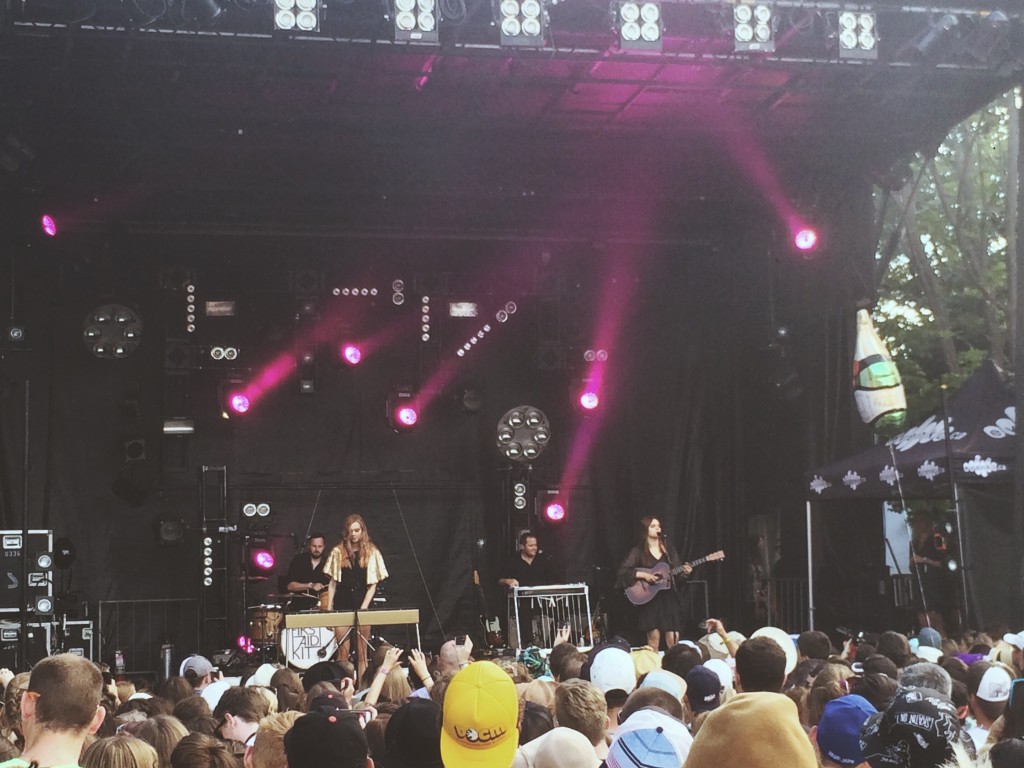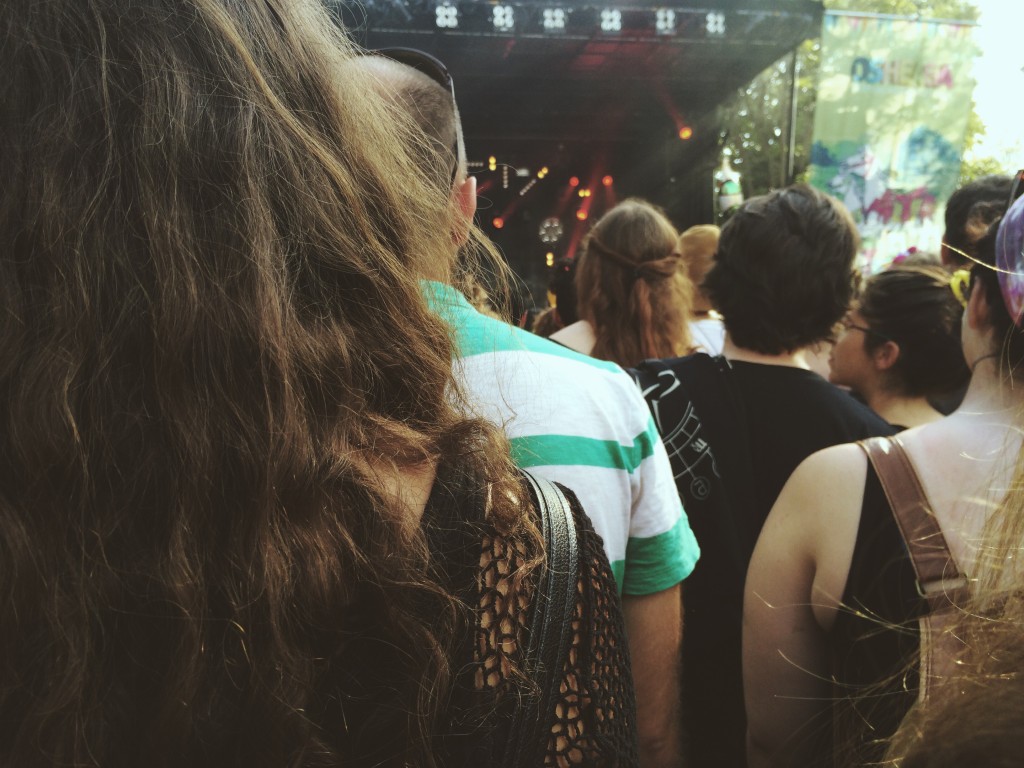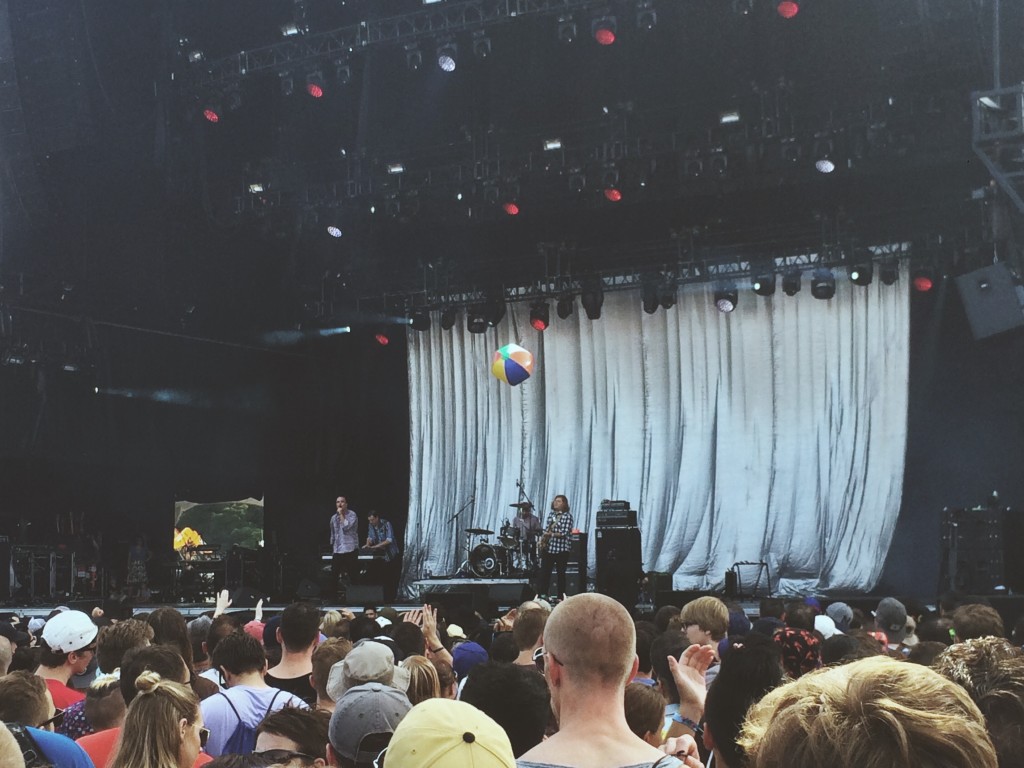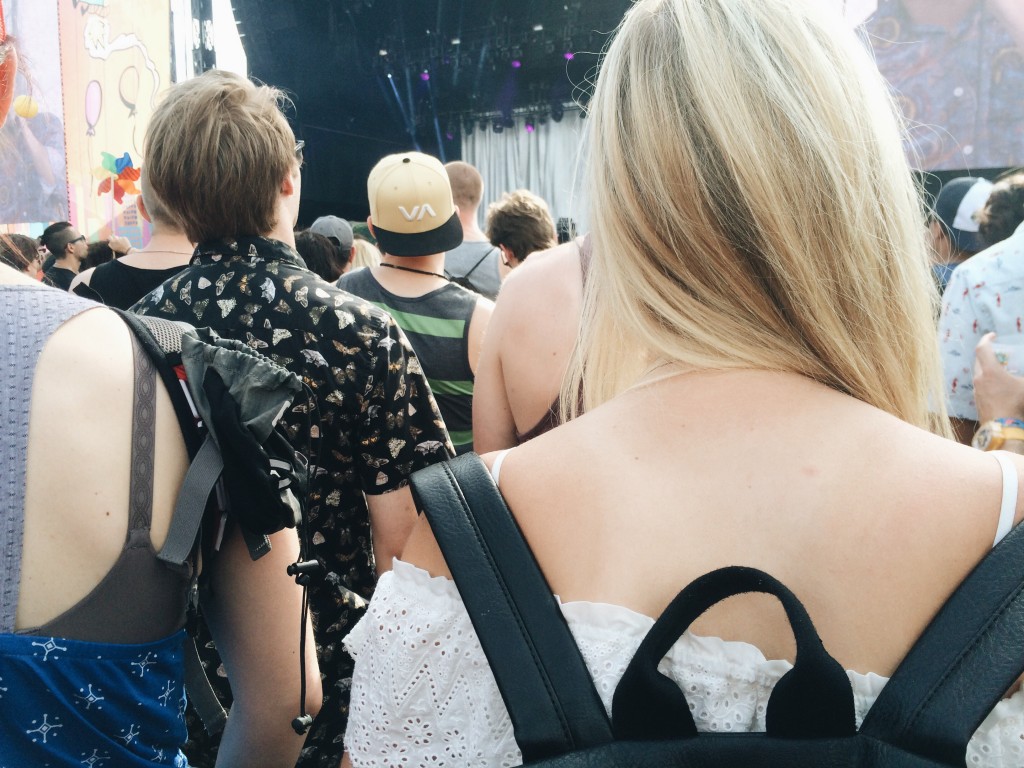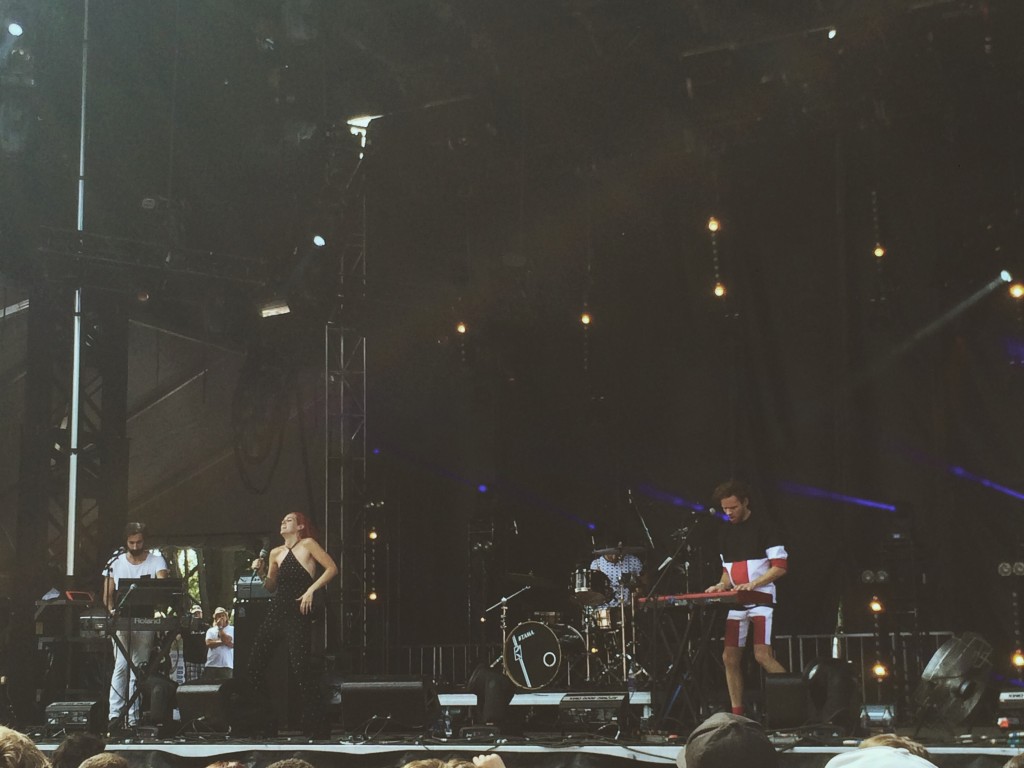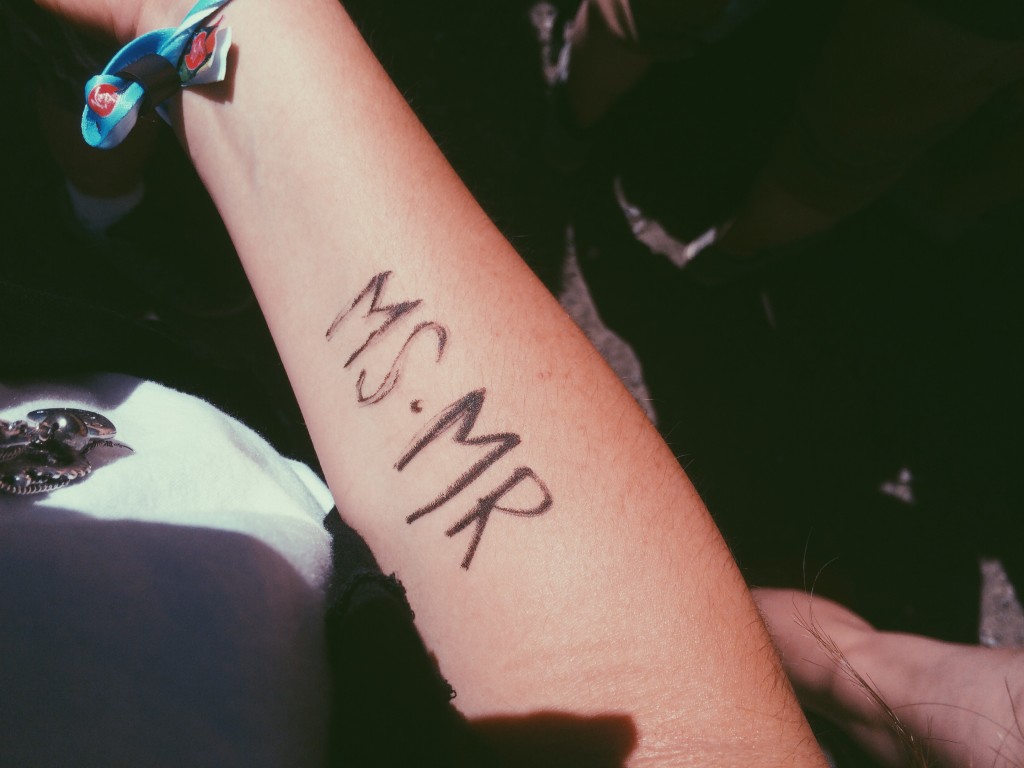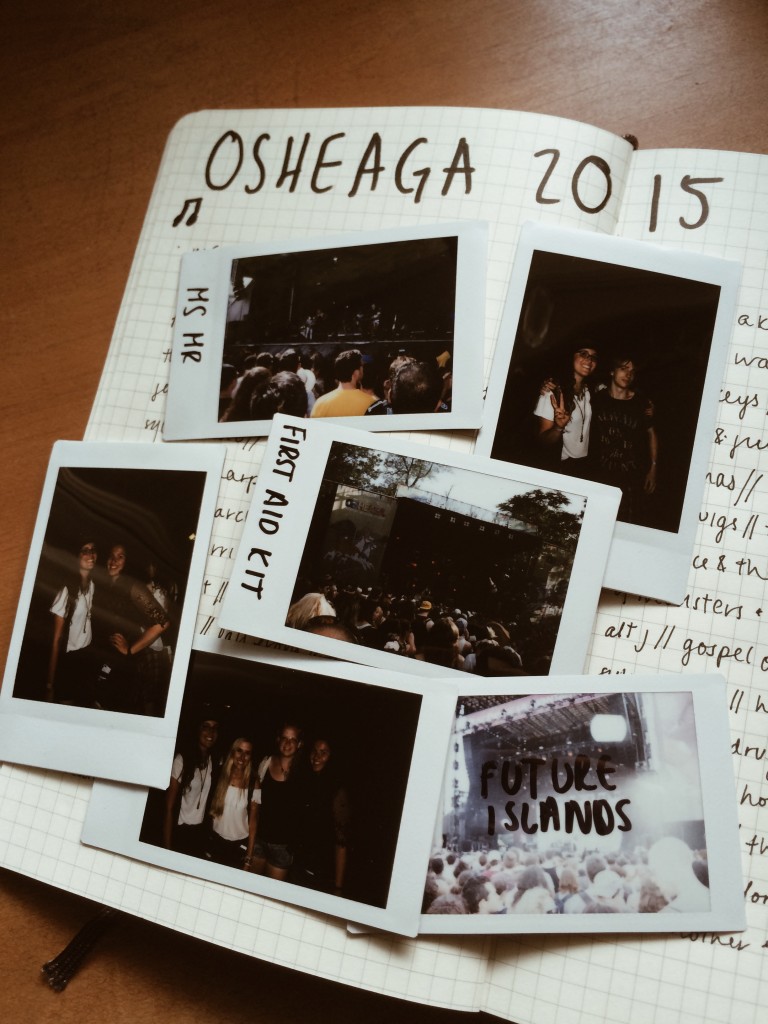 ---
Bluesfest 2015
Sunday, July 19th, 2015
Five days of pizza and lemonade, front row in the pouring rain and dancing under the sunset to some of my favourite bands are some of the highlights from this year's Ottawa Bluesfest.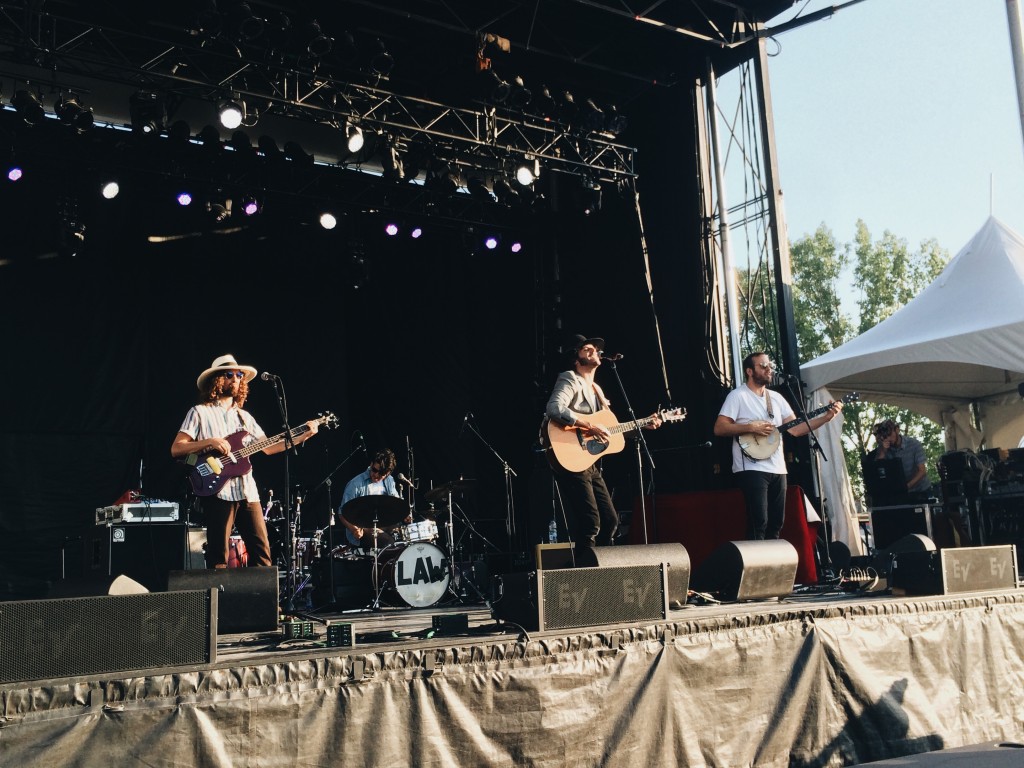 Our second time seeing Langhorne Slim & the Law live at Bluesfest.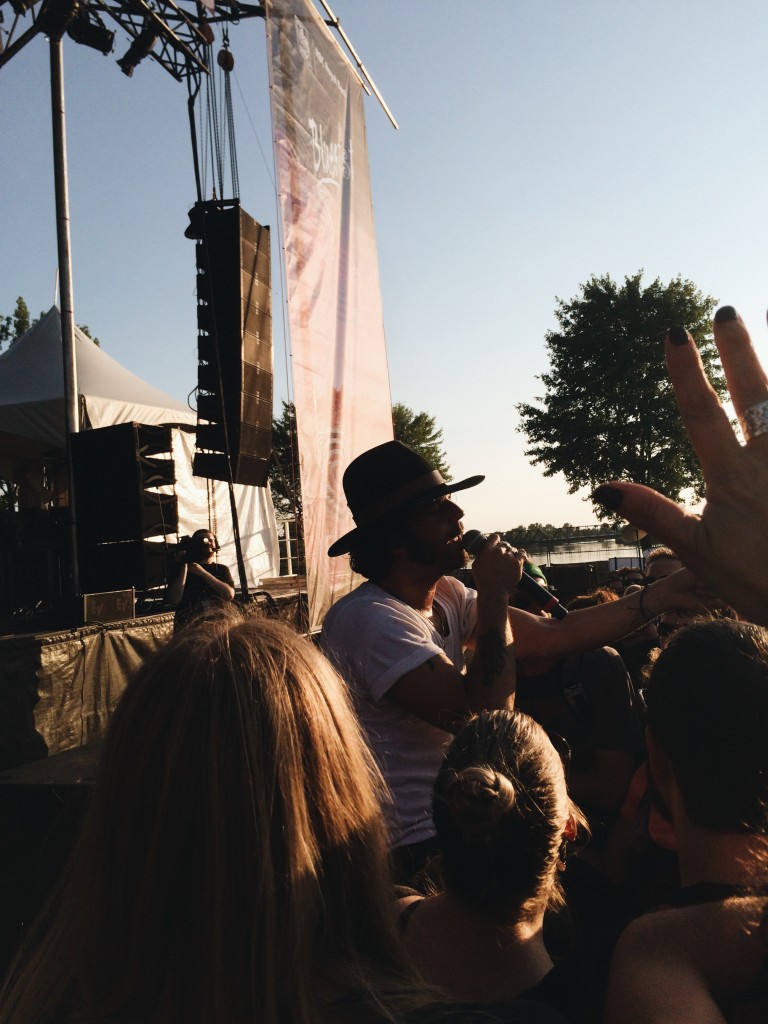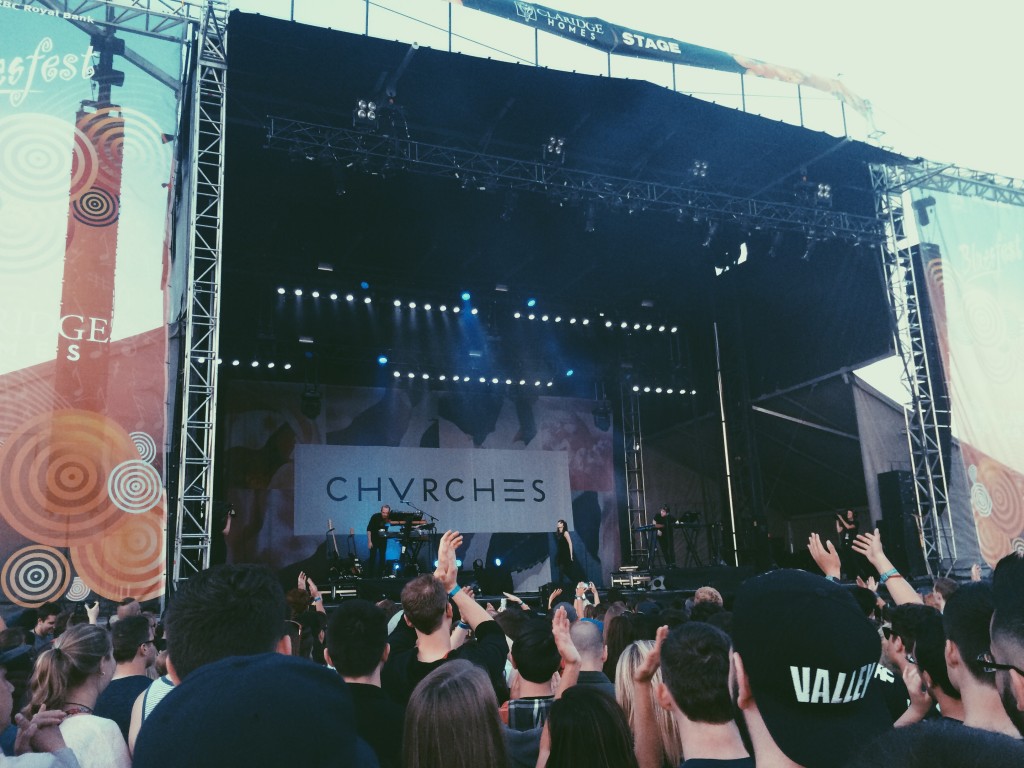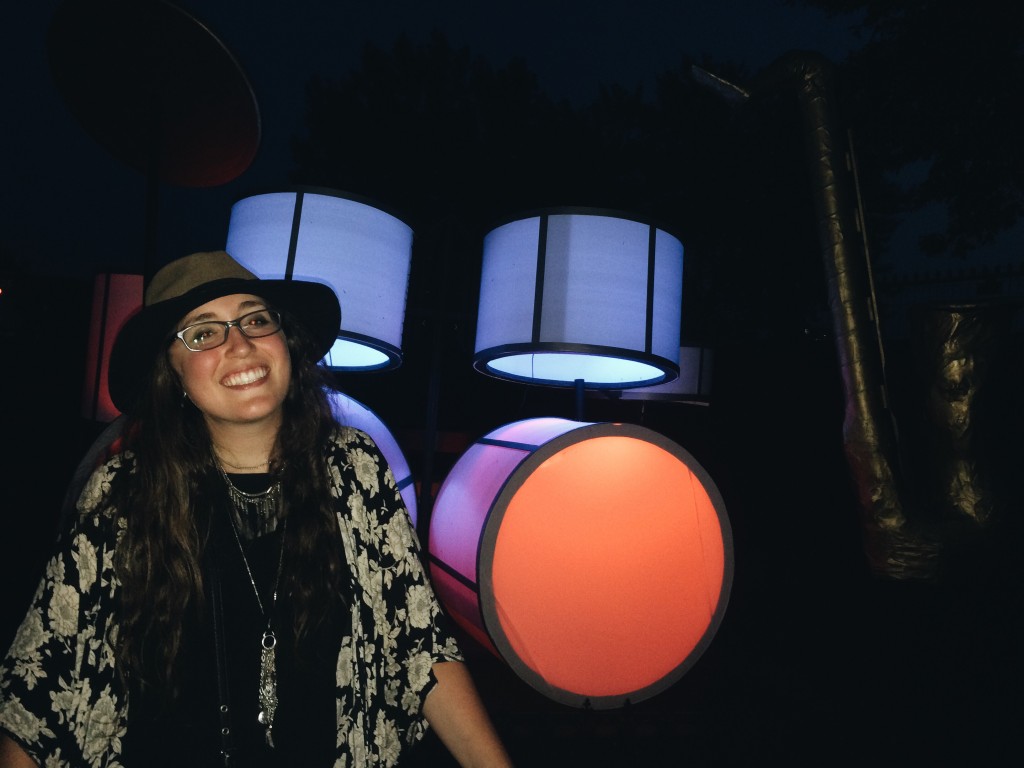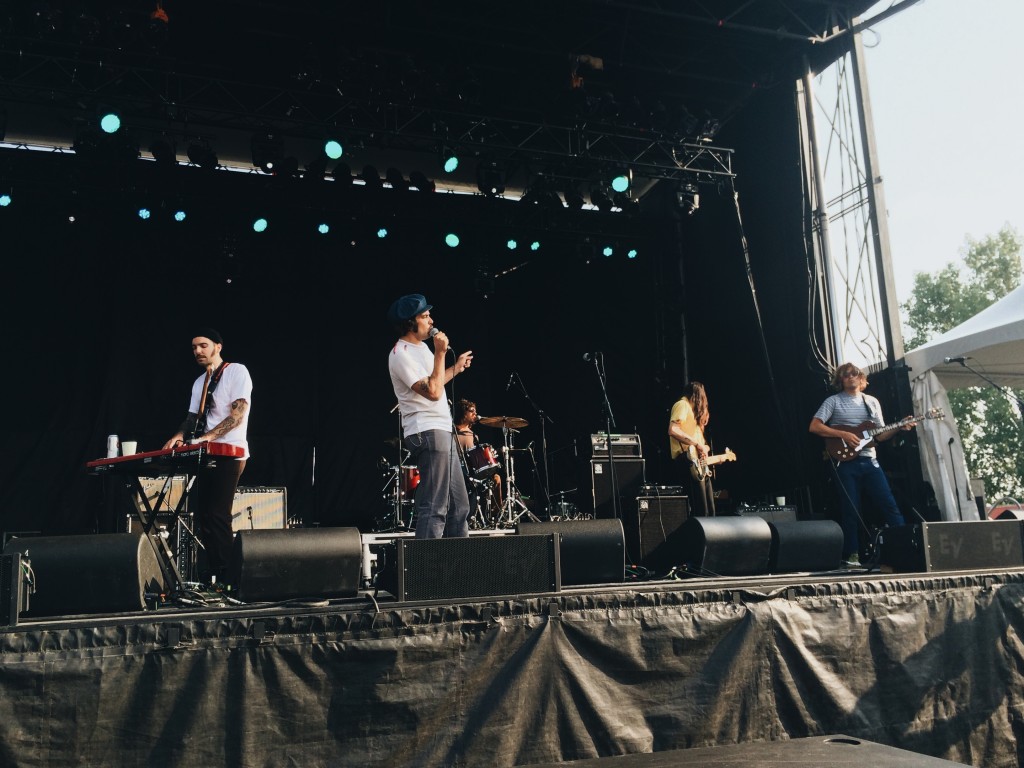 The Growlers, another great band, from California who had my friends and I dancing and humming along to all their songs!
"'i'll forgive you friend, forgive me and we can be in love again" – the growlers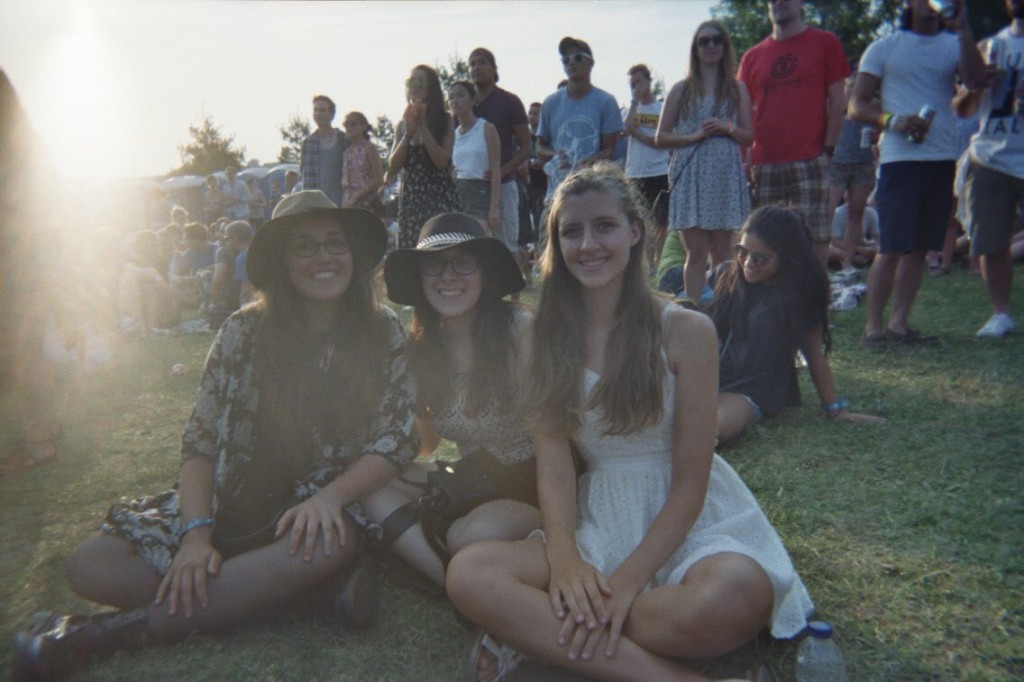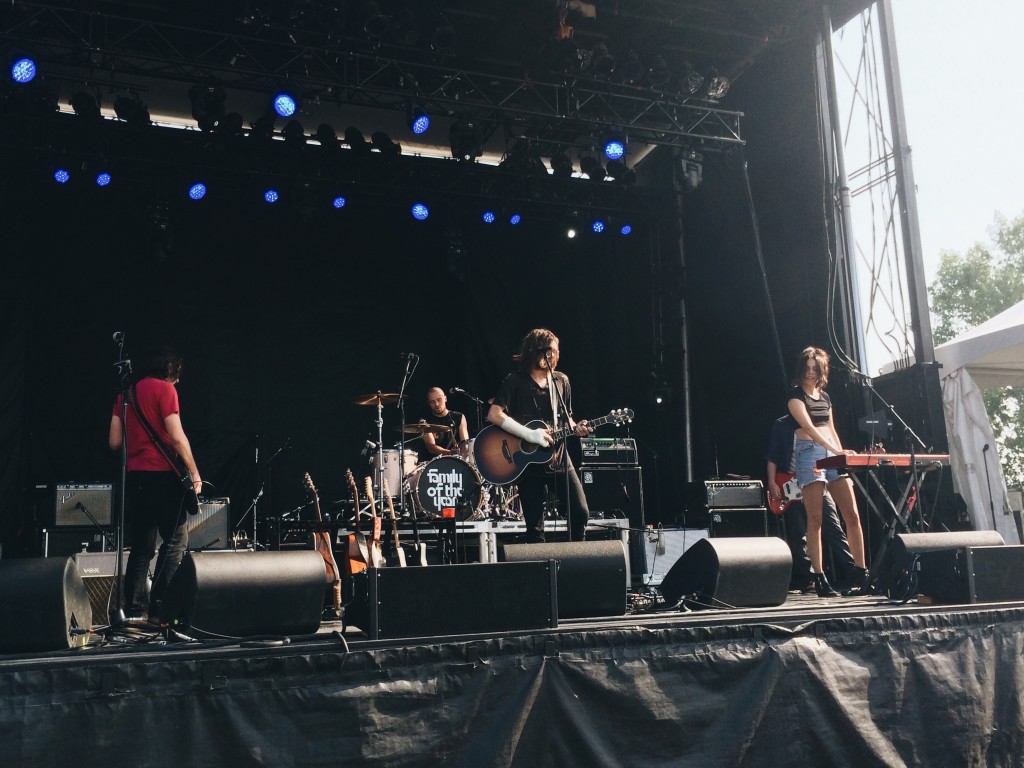 So enjoyed seeing Family of the Year live, they have such great energy and their songs are all so beautiful!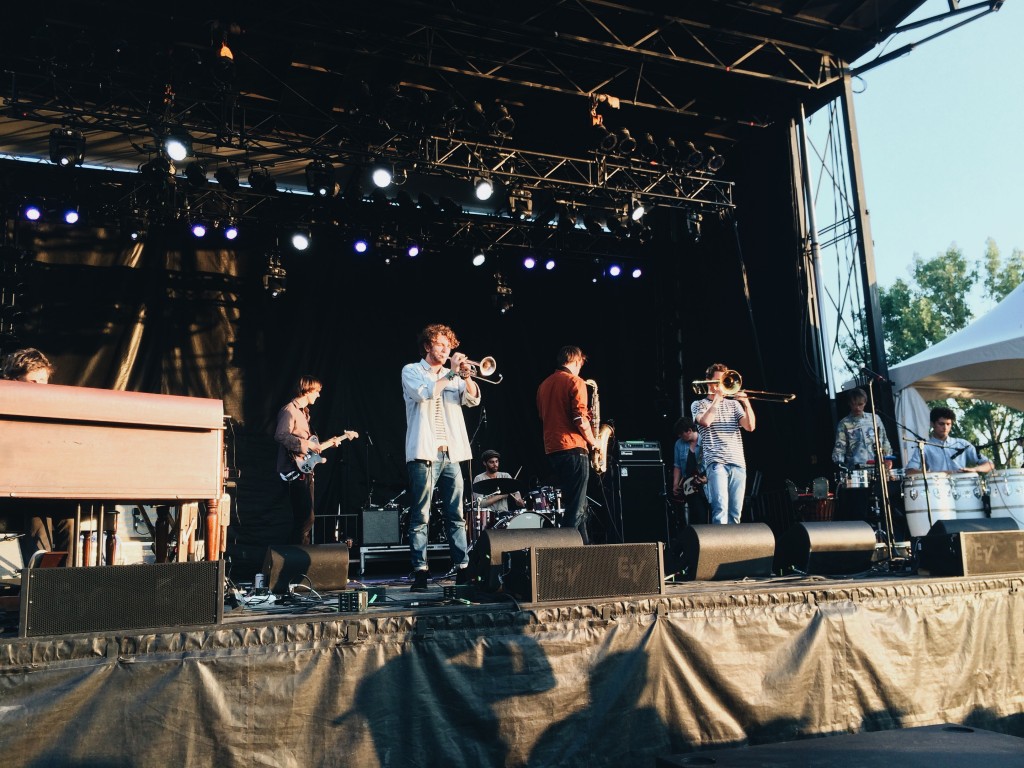 Jungle by Night was a fantastic jazz/funk band from Amsterdam! These boys were great! It was so nice to see a new take on jazz music, having also played this music at a certain point in my life.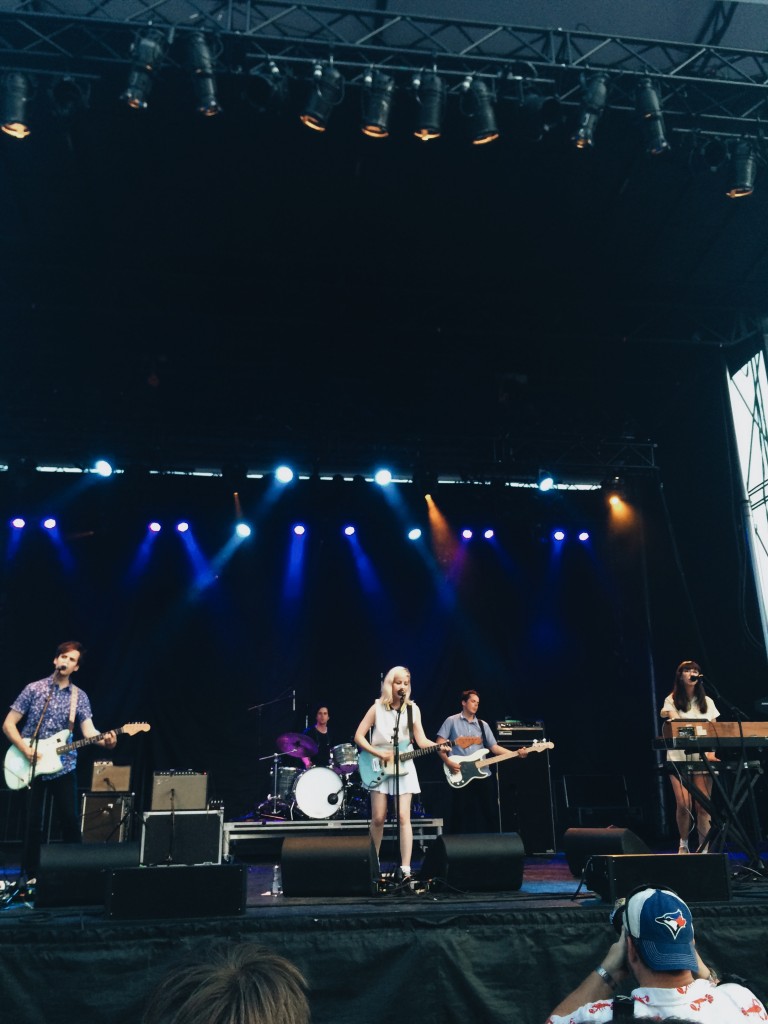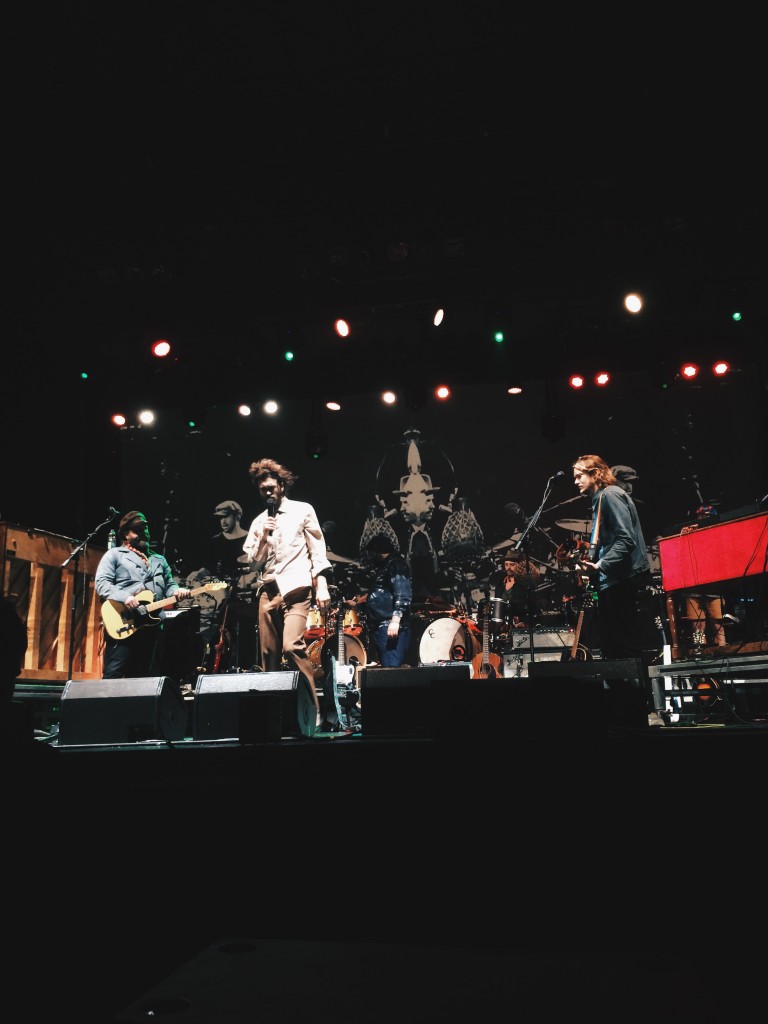 This night has a story! My friends and I waited to be front row for Edward Sharpe & The Magnetic Zeroes, in the rain, and endured some pretty heavy bands not to our liking in the process. Well, it was totally worth it! This band is so natural, and their music is so moving and magical. Alex Ebert, frontman, told us stories and sang us songs, stood beside us on the barrier and even walked into the crowd. During the final song, 'Home', he even asked the audience to tell him stories. The final crowd-member who spoke was a man in his late twenties, who, on a whim, proposed to her girlfriend in the crowd, with the chords playing quietly, yet deeply, behind. After a successful proposal, the band finished their final song and everyone sang along to the magical words; "home, yes I am home, home is whenever I'm with you". It was quite possibly one of the most magical moments I ever experienced.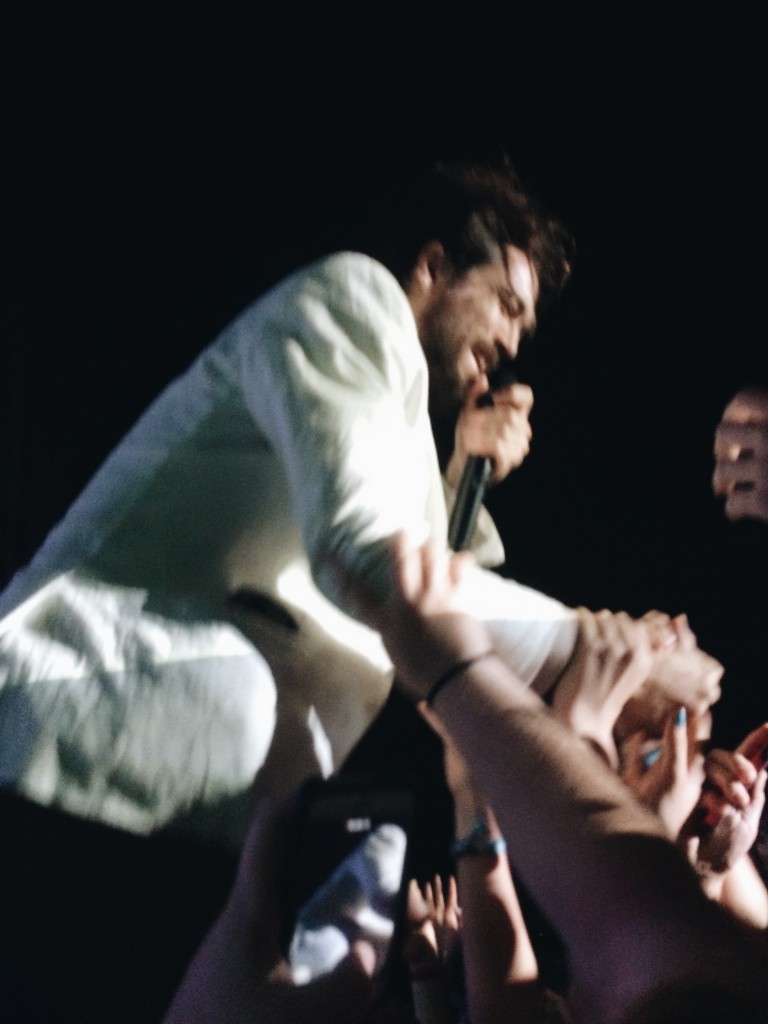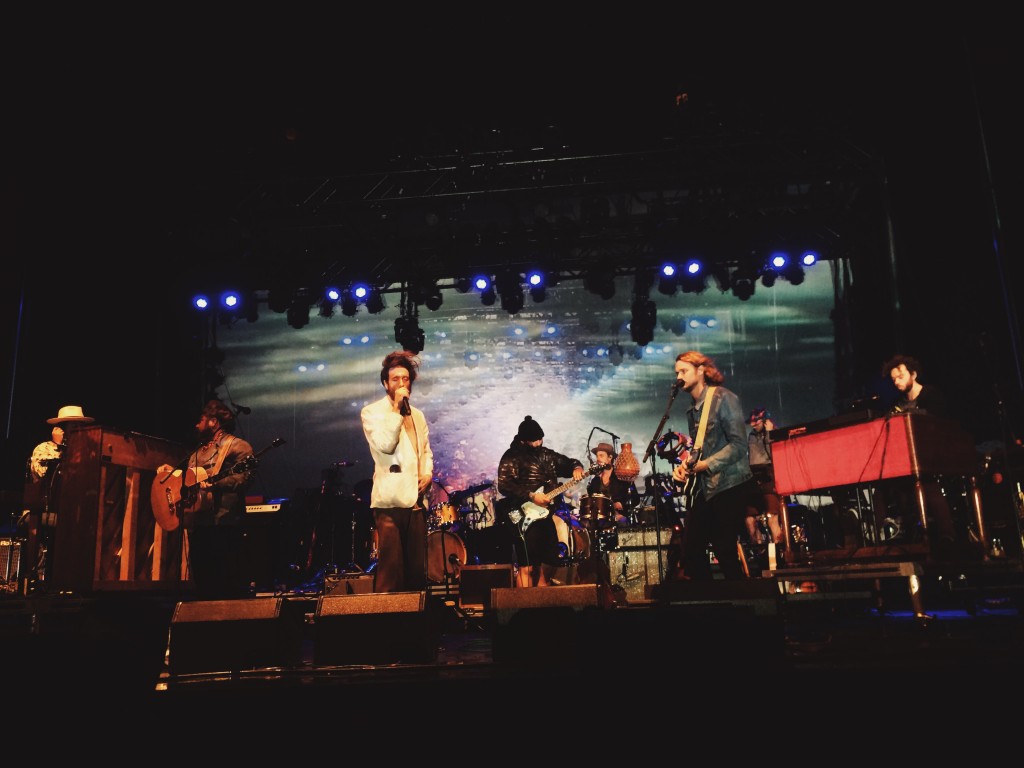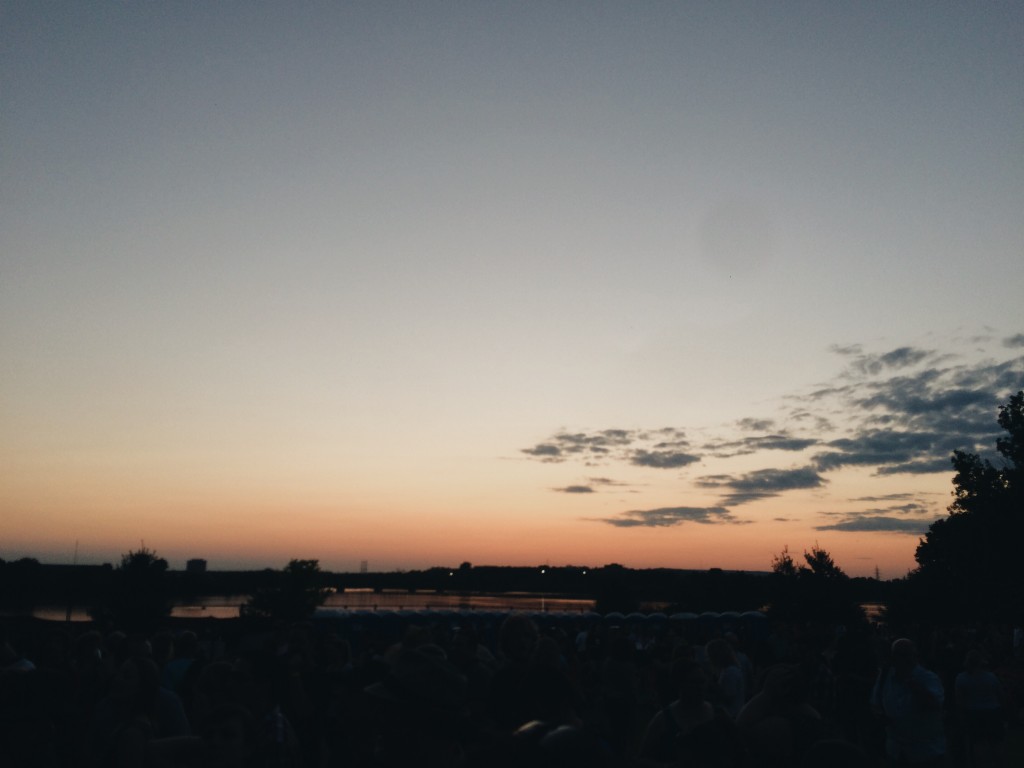 Thank you Bluesfest for a great week!
---
summer vibes
Monday, June 15th, 2015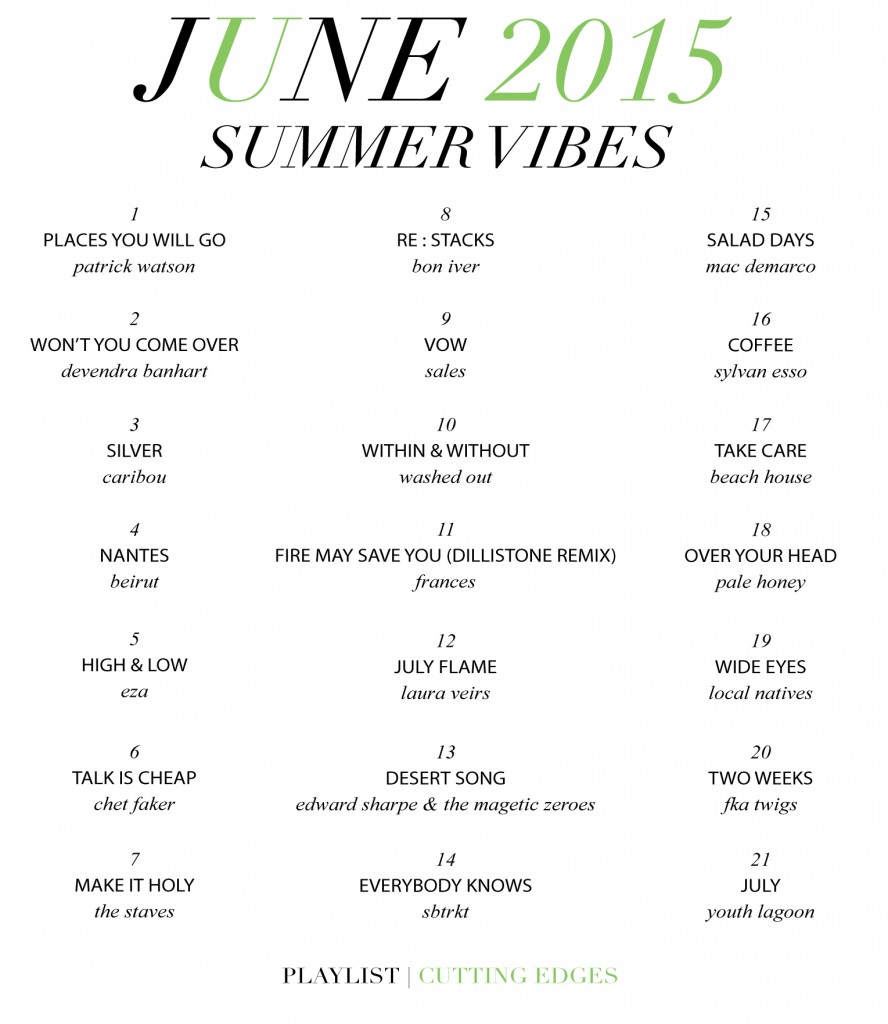 I realize I haven't posted a playlist in a little while, but these are some of the many songs I've been listening to on repeat to get into the summer mood! Ideal for those backyard pool parties, late night campfires, and even chilling inside, these songs will instantly give you summer vibes!
---
joys of living juices
Sunday, May 24th, 2015
This past week, Tia and I ventured out to the St-Henri located juice and health bar of Joys of Living to test out their juices. This Montreal-born company had been selling healthy juices and juice-cleanse plans via their website for quite some time before setting up shop on the corner of St-Philippe and St-Antoine. The bar opened in April, and since then has done very well for itself. Cute decor, and a wonderful mantra advocating, essentially, the joys of living.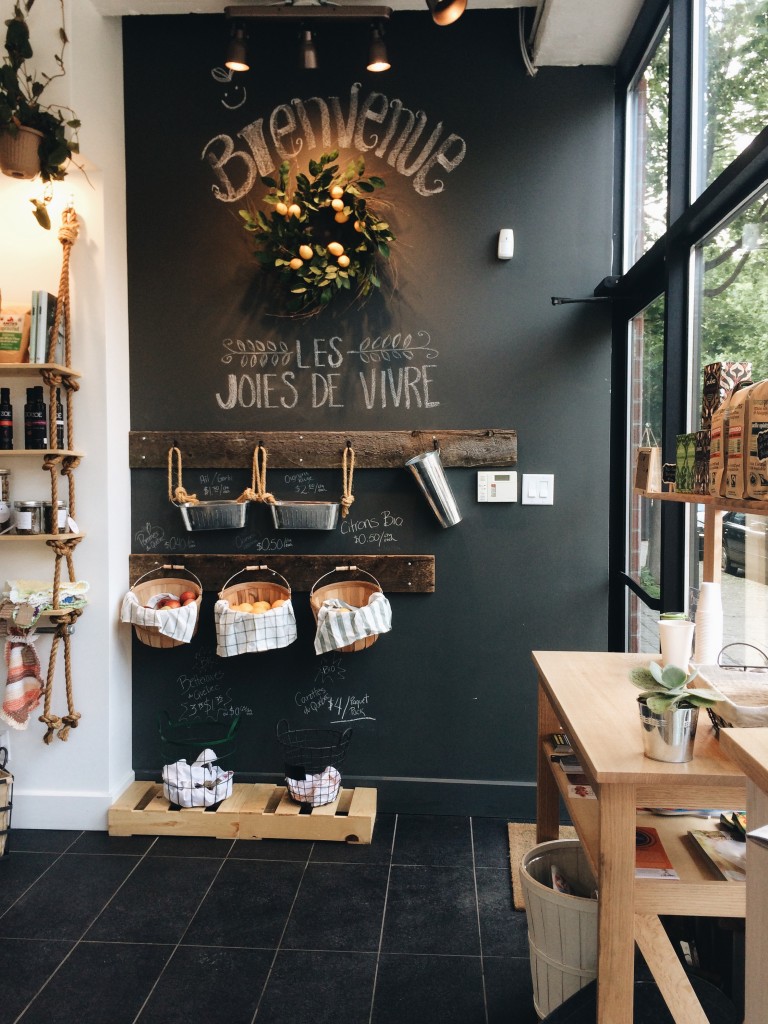 The juices did not fail to disappoint. They are freshly made each day right in the shop using local and organic produce. I had the Glam juice, made only of apple, carrot, beet, celeri and lemon. It had a beautiful burgundy color, and tasted wonderful! Plus, the glass bottle it came in is perfect to re-use – I fill it with either water or something from home and take it with me wherever I go!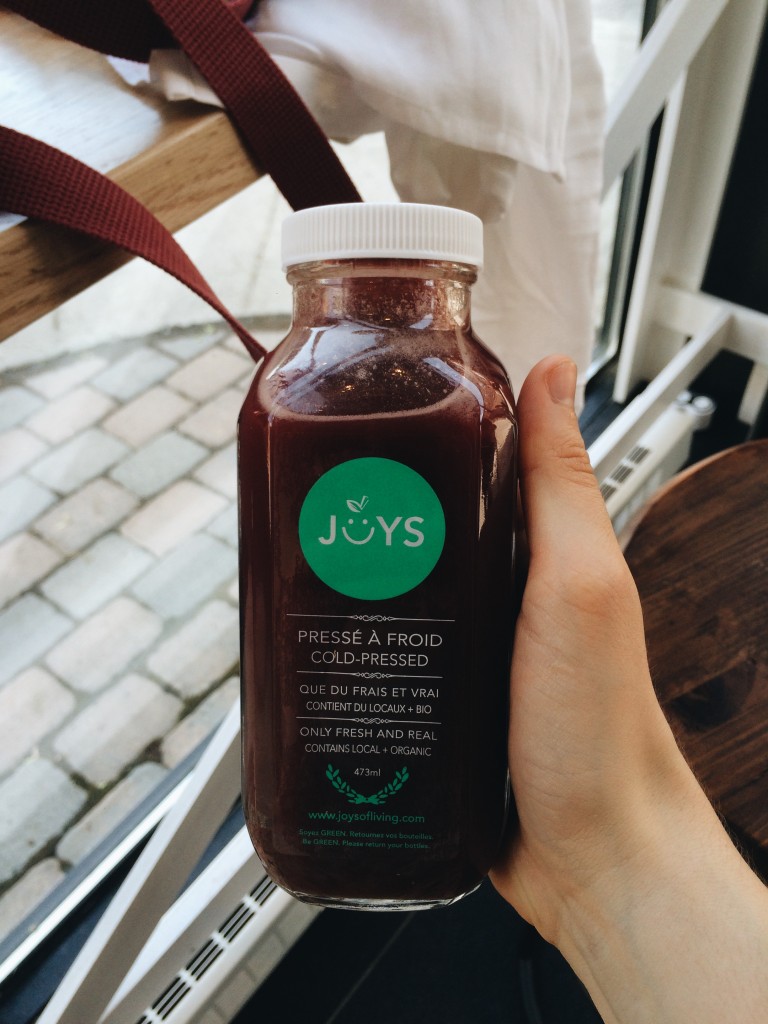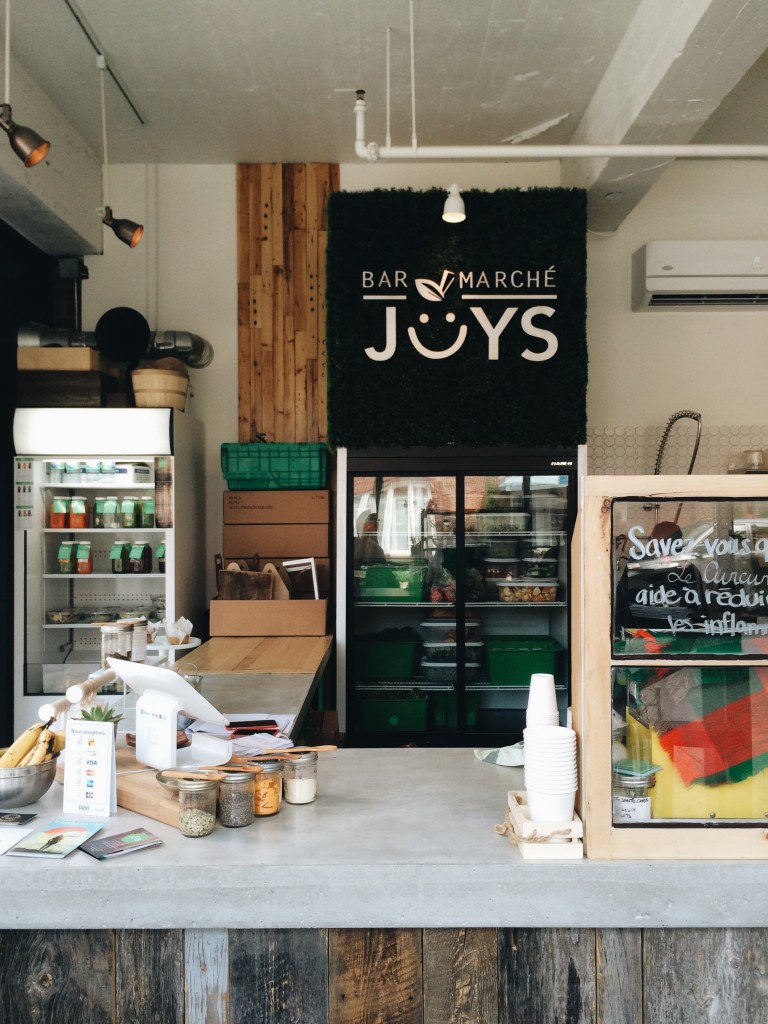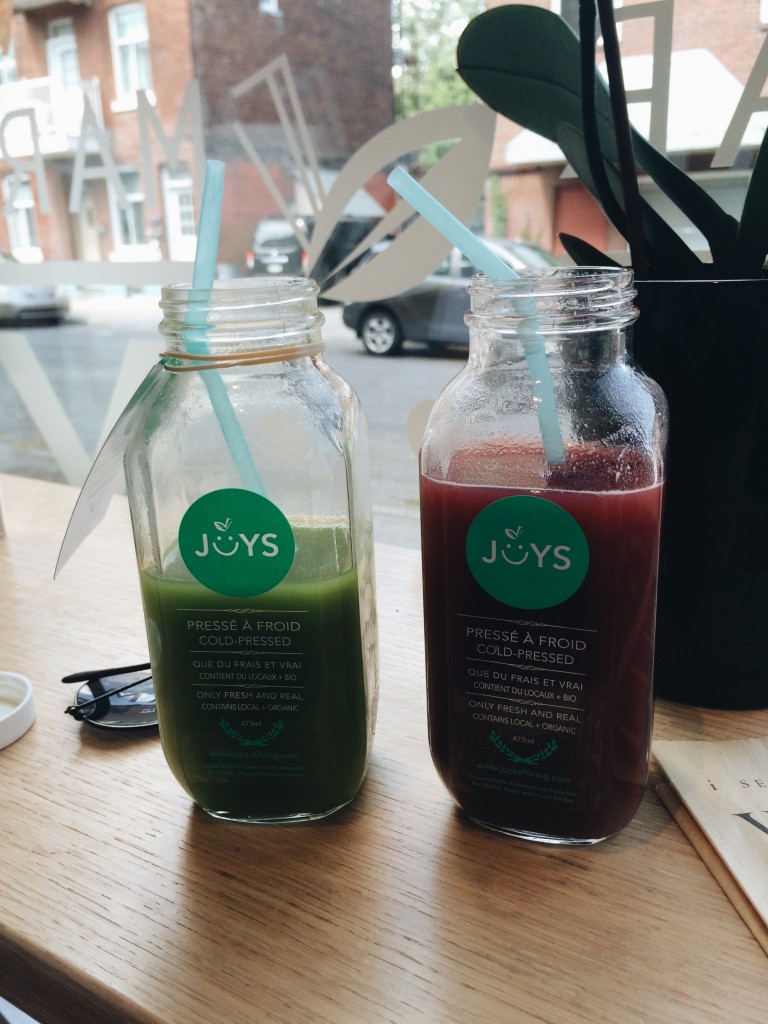 There are a variety of different juices sold, serving different purposes. Some are boosters, others cleansers, and they are all packed with healthy produce. You can order online or discover more information on their website here, or go visit them in person here.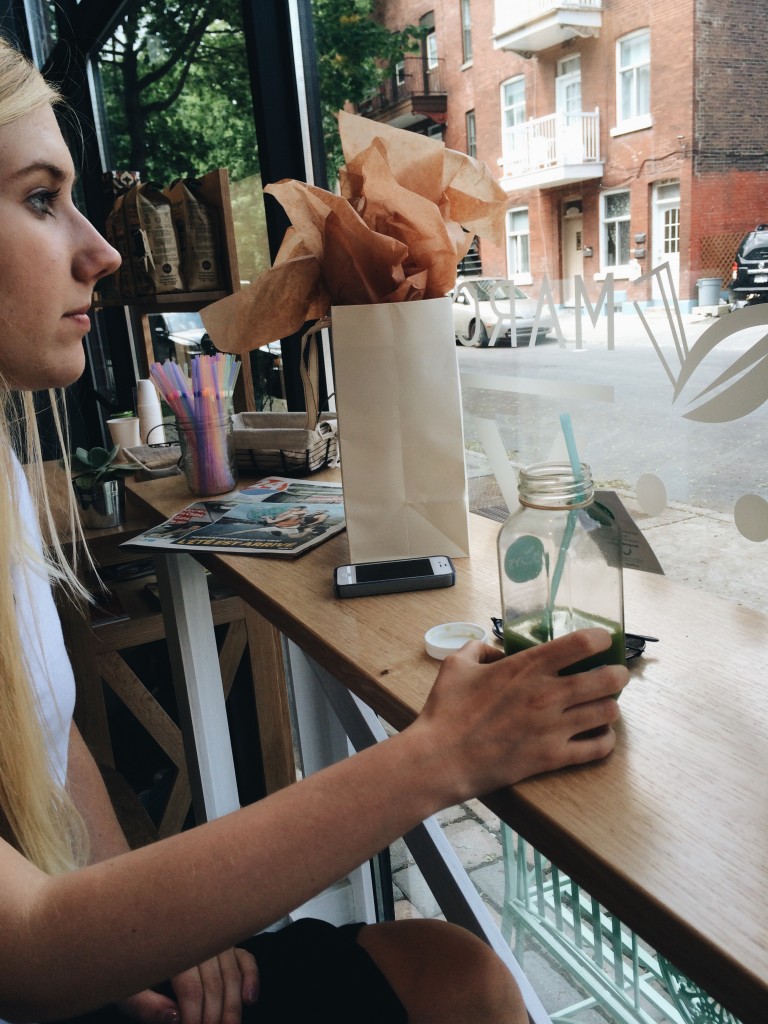 ---