montreal musings: mile end
Monday, May 4th, 2015
My "hood" here in Montreal is essentially the Mile End. I spend most of my days wandering around, picking up fresh bread at Lawrence's, lunching at some of my favourite places, like Cafe Falco, Arts Cafe and Aux Vivres, devouring an endless supply of independent reads at Librairie Drawn & Quarterly, and scribbling in my notebook in the portugal park.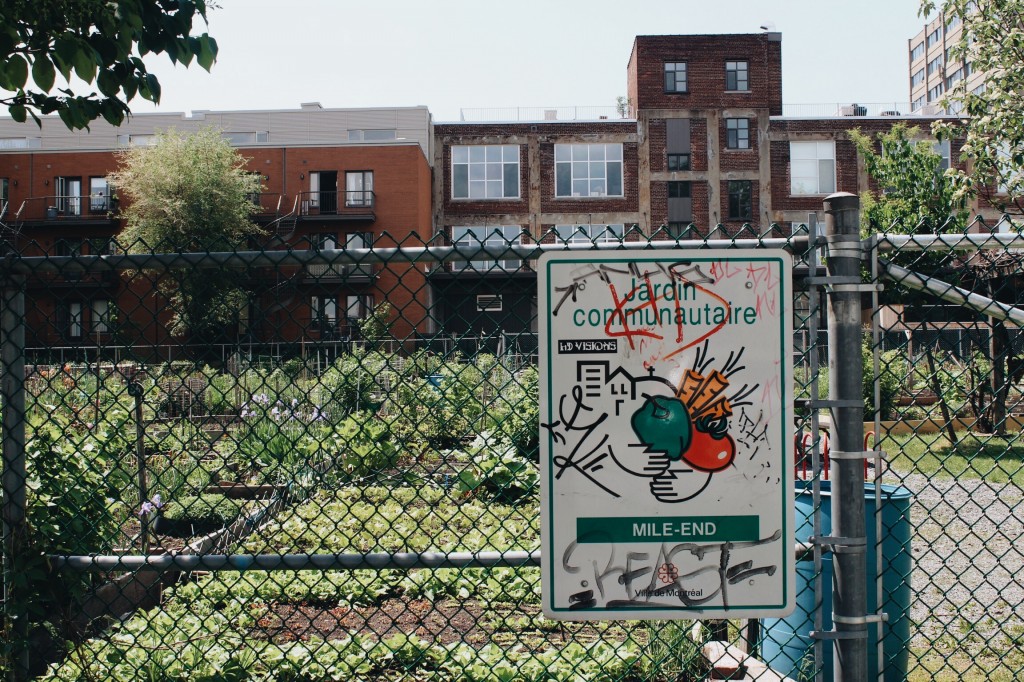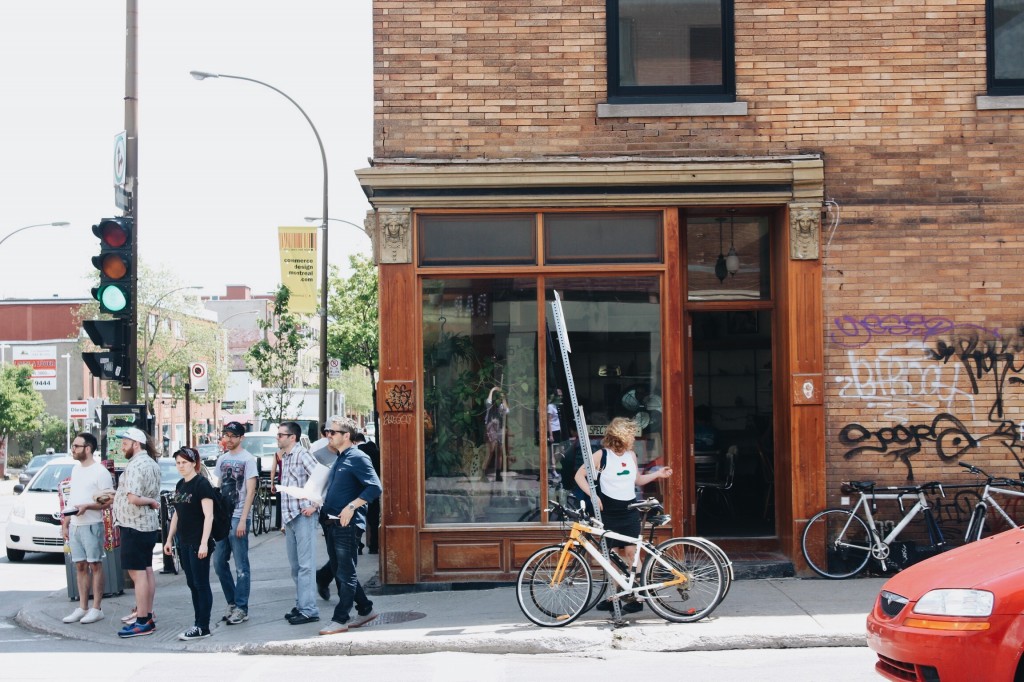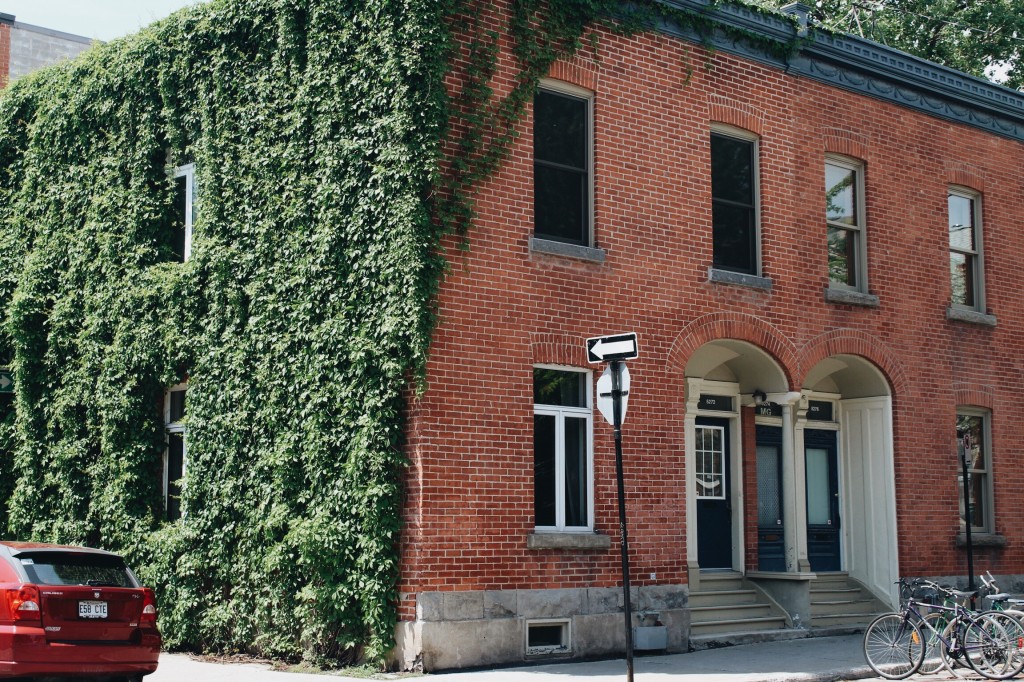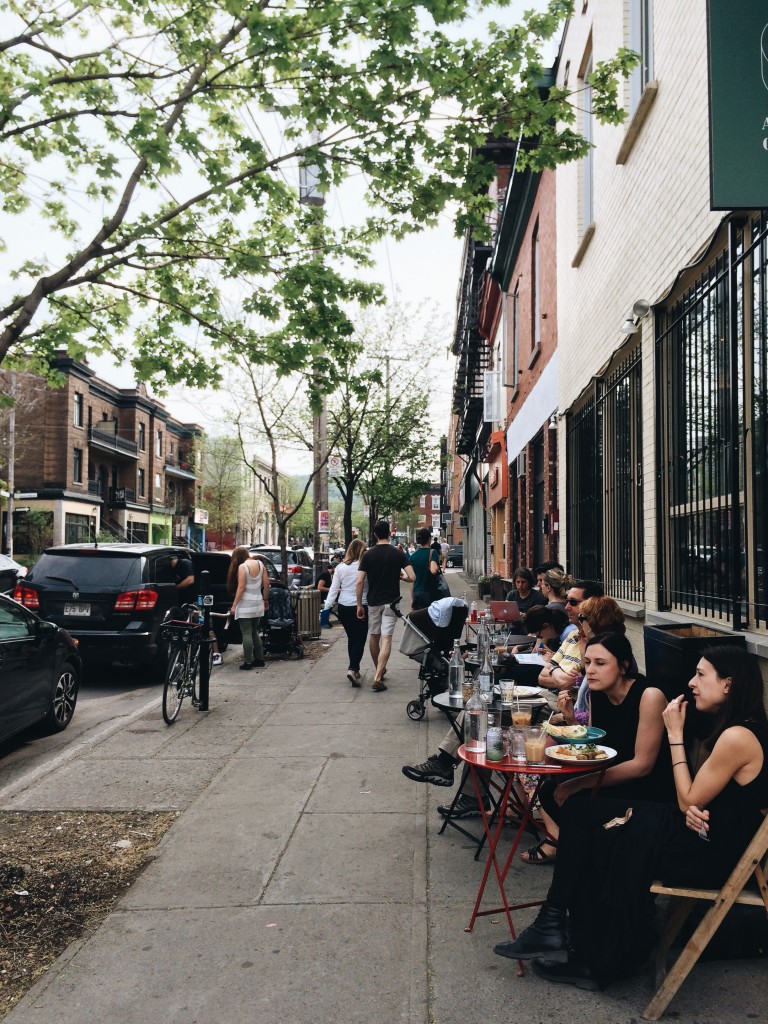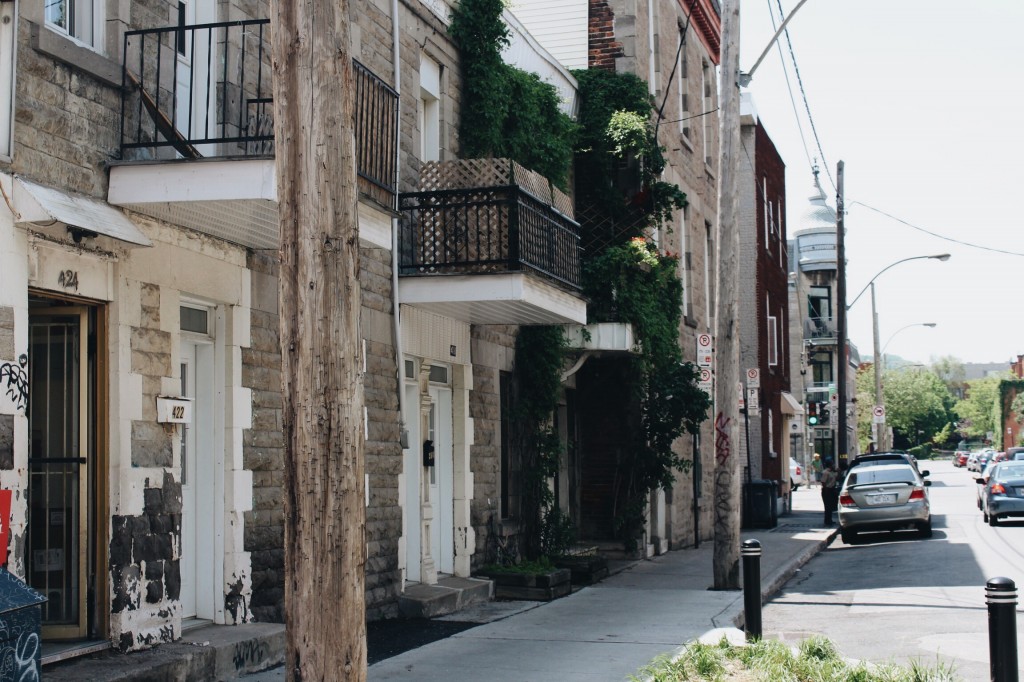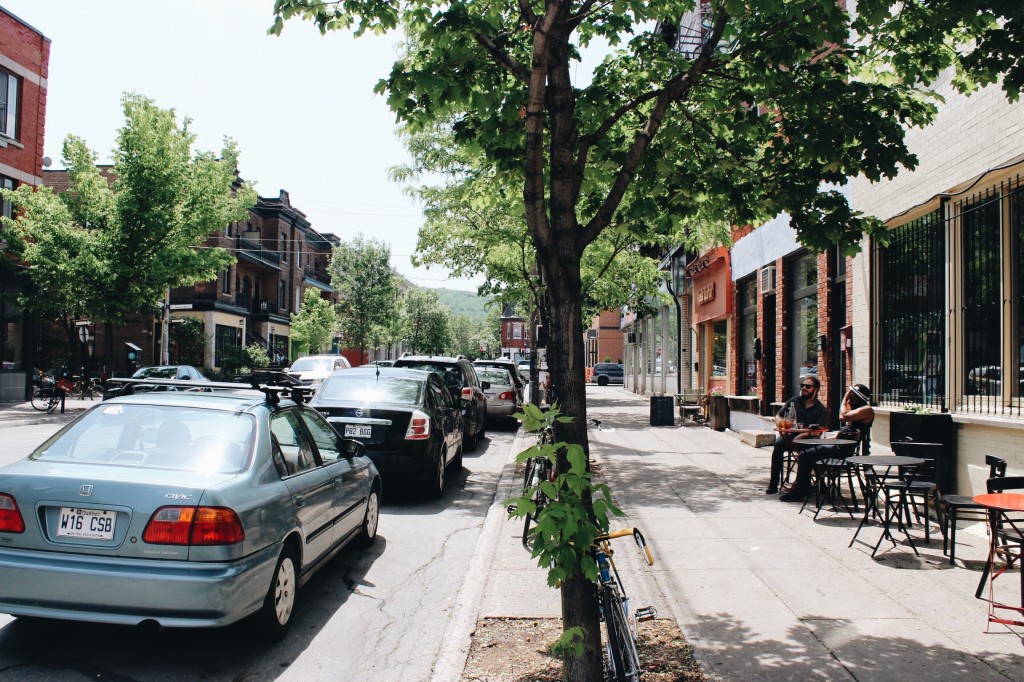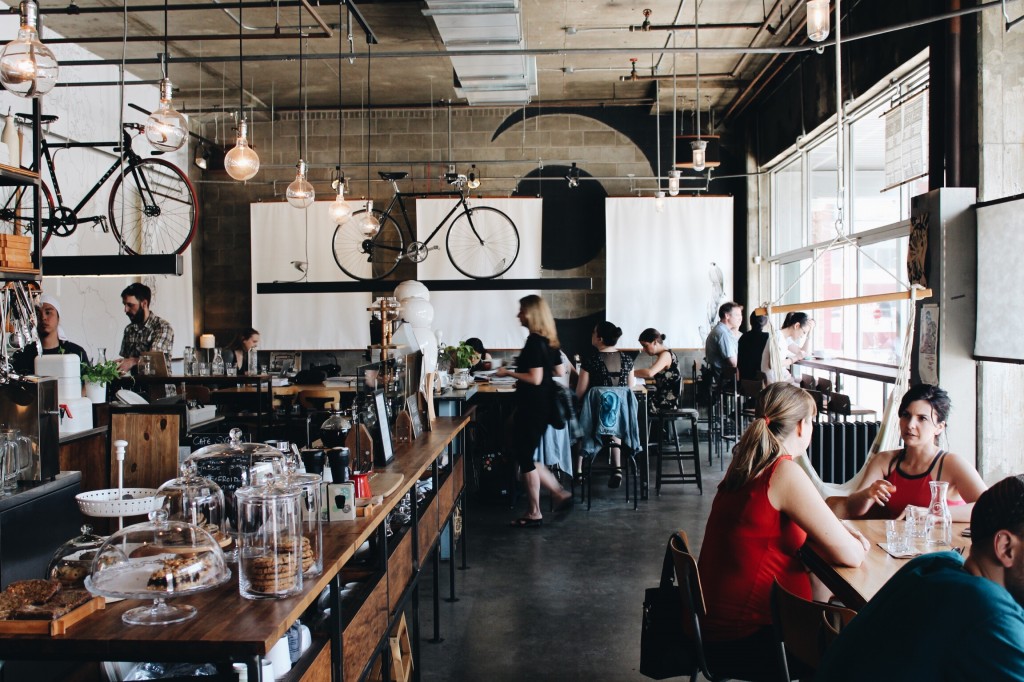 Cafe Falco, on ave. Gaspé, is a japanese-influenced weekday restaurant, with industrialized decor and a delicious chicken sandwich. It's kinda off the beaten path, but it's definitely worth visiting, and don't let the strange outdoor facade stop you from stepping in!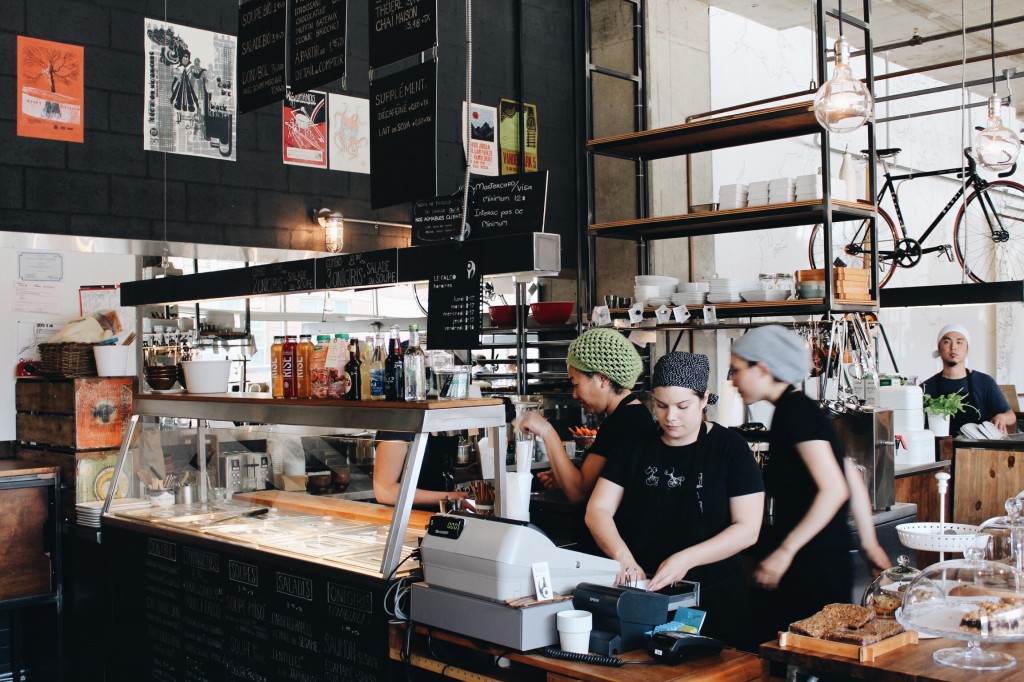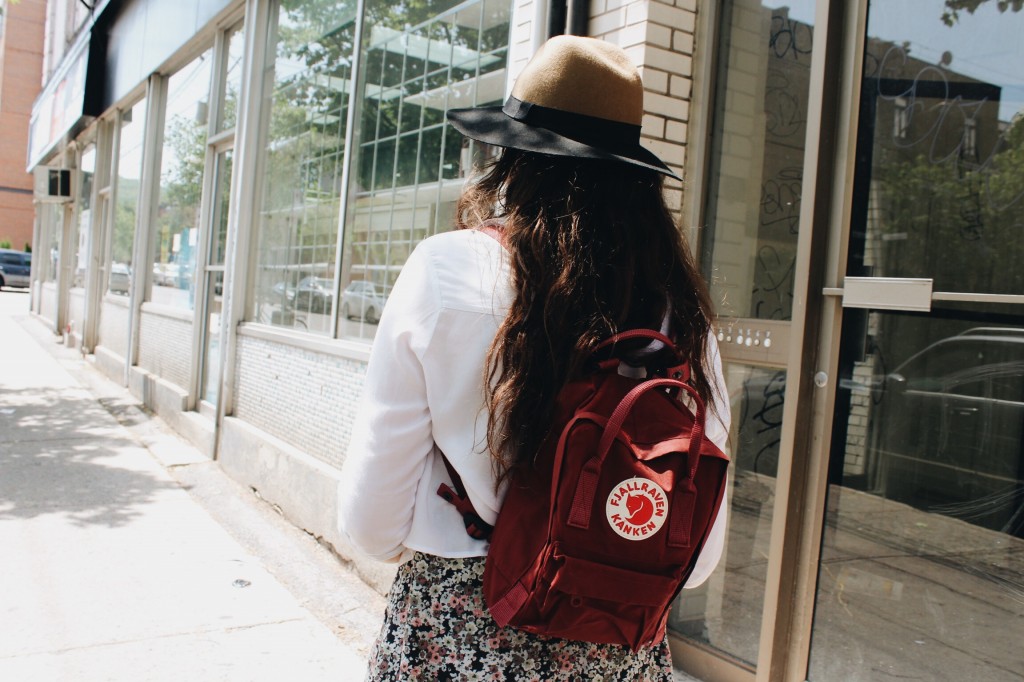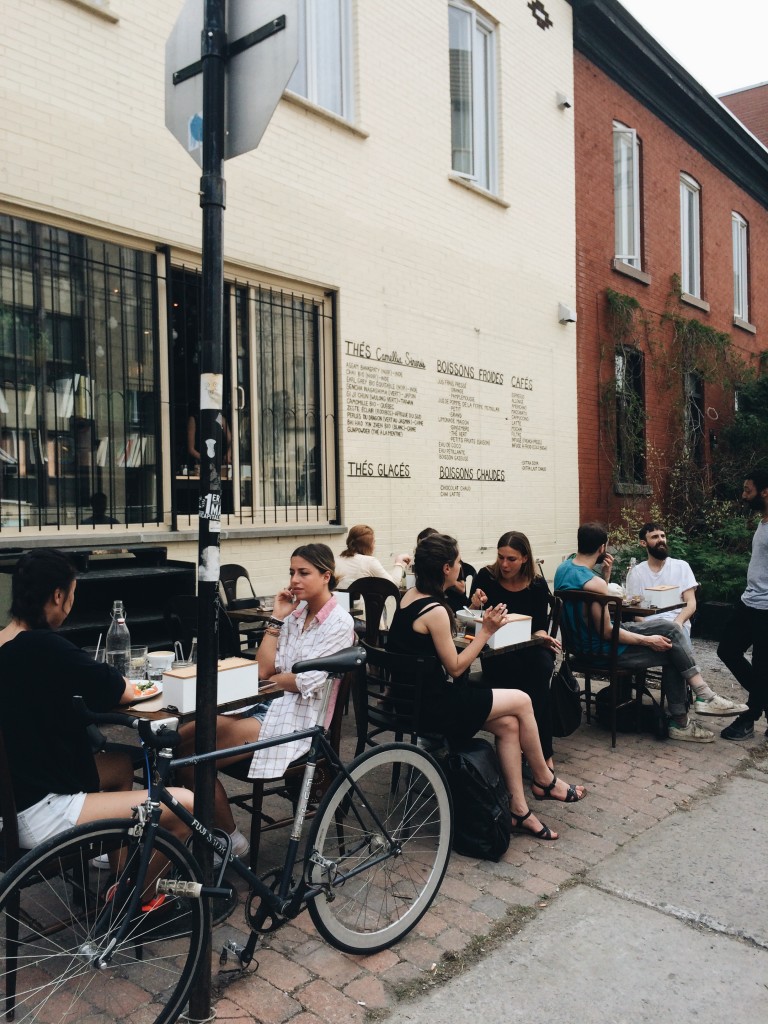 Arts Cafe is another great lunch spot! It's always nice to eat outside, and the atmosphere is great! The inside is filled with lights dangling from the windows, and the outside has a very L.A. vibe. The food is great too, especially the avocado and roasted pepper sandwich!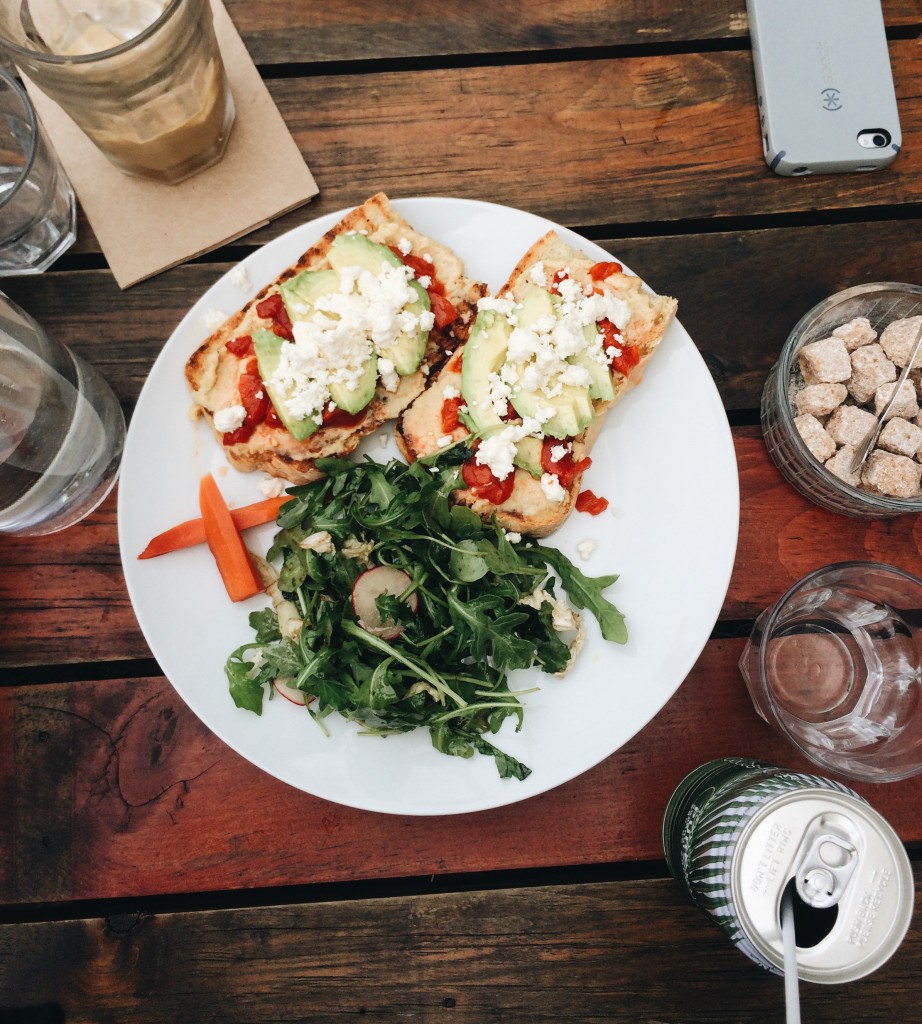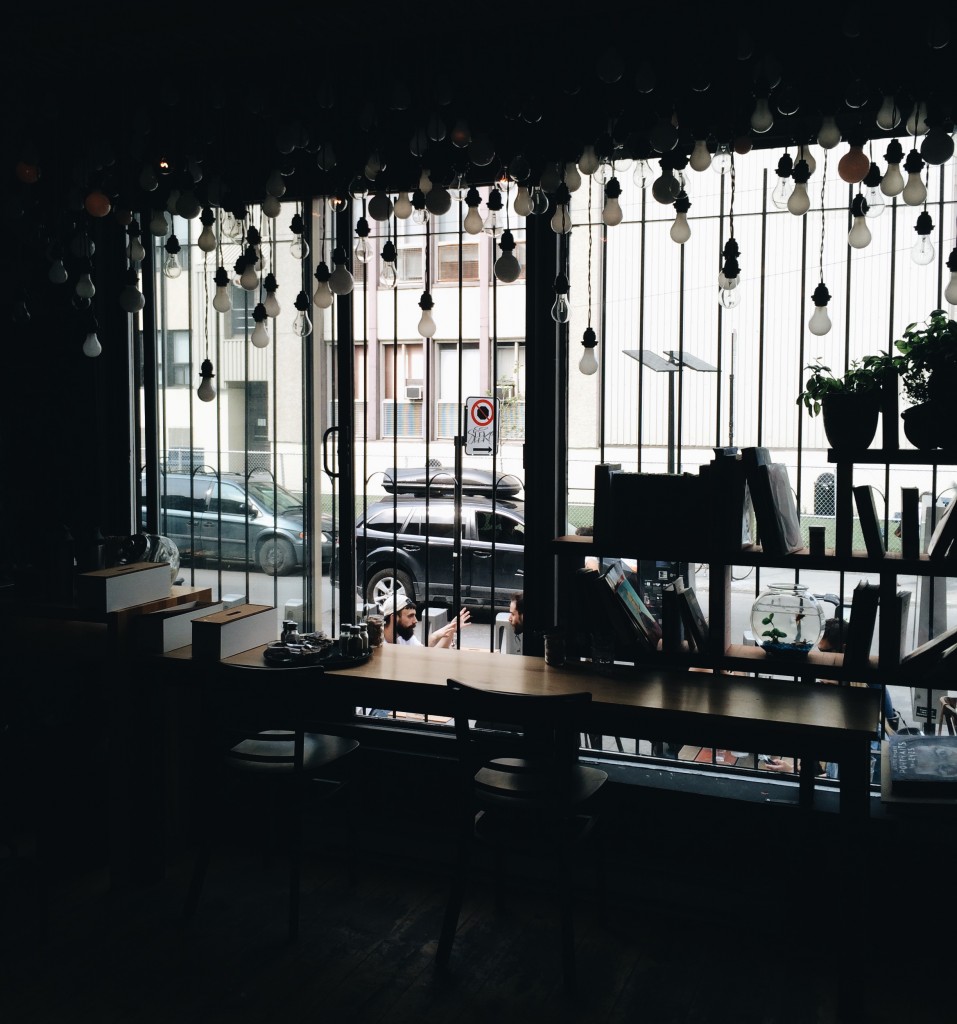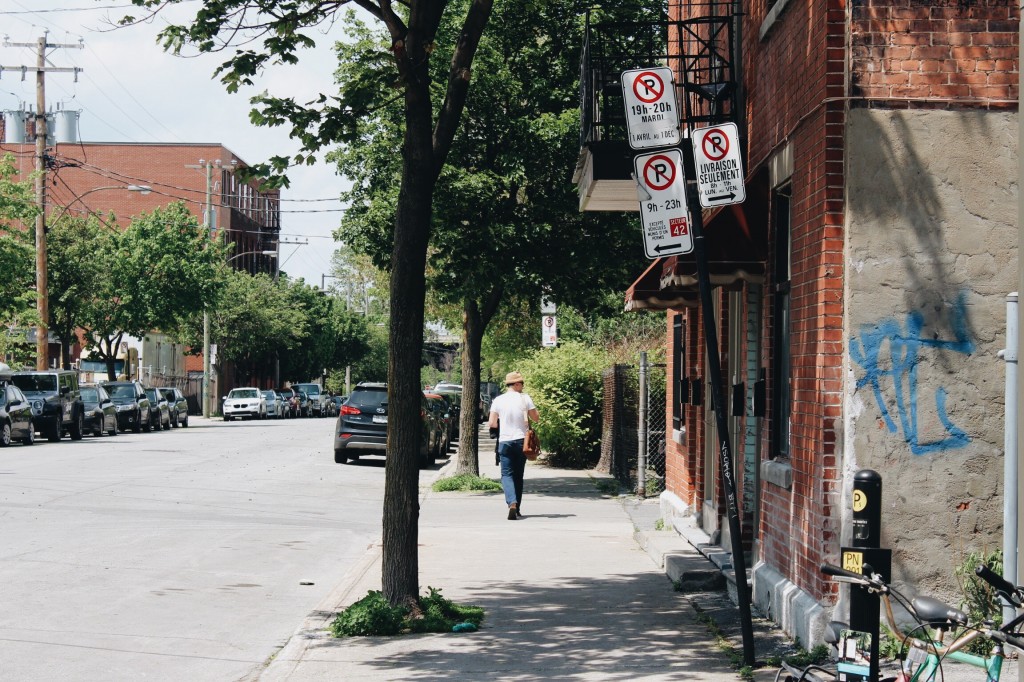 ---
taking a breather
Thursday, April 16th, 2015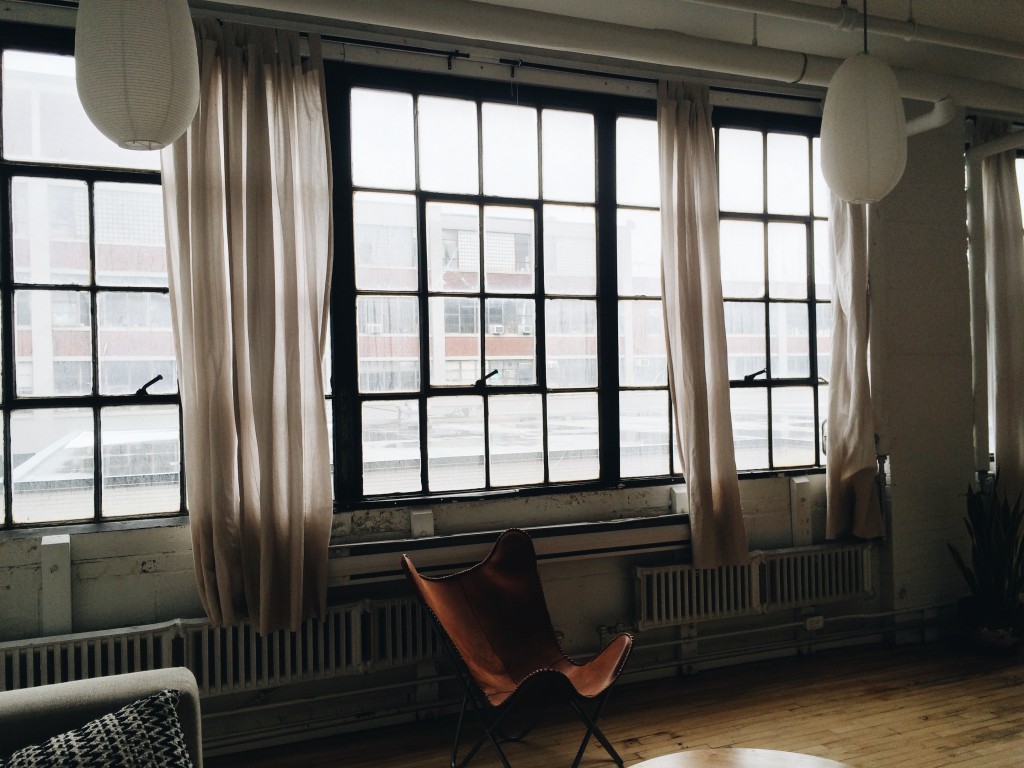 This past week, Tia and I visited the Ste-Antoine Breather on rue Lacasse. The space was adorable! Beautiful, large windows in an urban, loft. It was off the beaten track, in what looks like an abandoned building on the outside, though it houses art studios and other independent works.
I love the fact that Breather is a Montreal-born company. The company has plenty of other locations around Montreal, as well as New York City, Ottawa, San Francisco and Boston. It's definitely a to-do list item!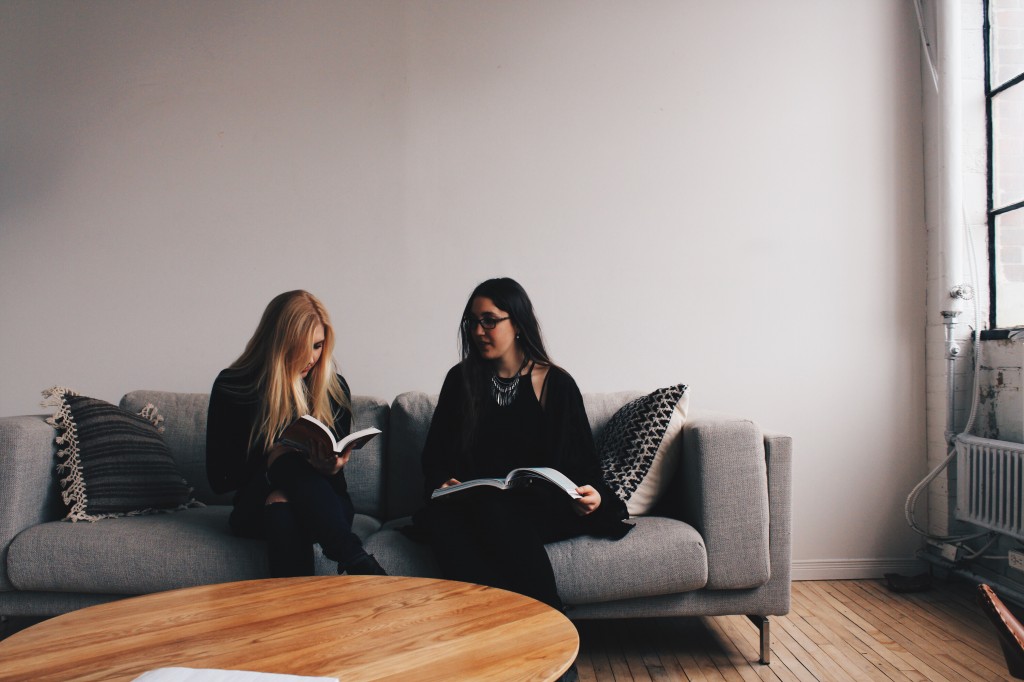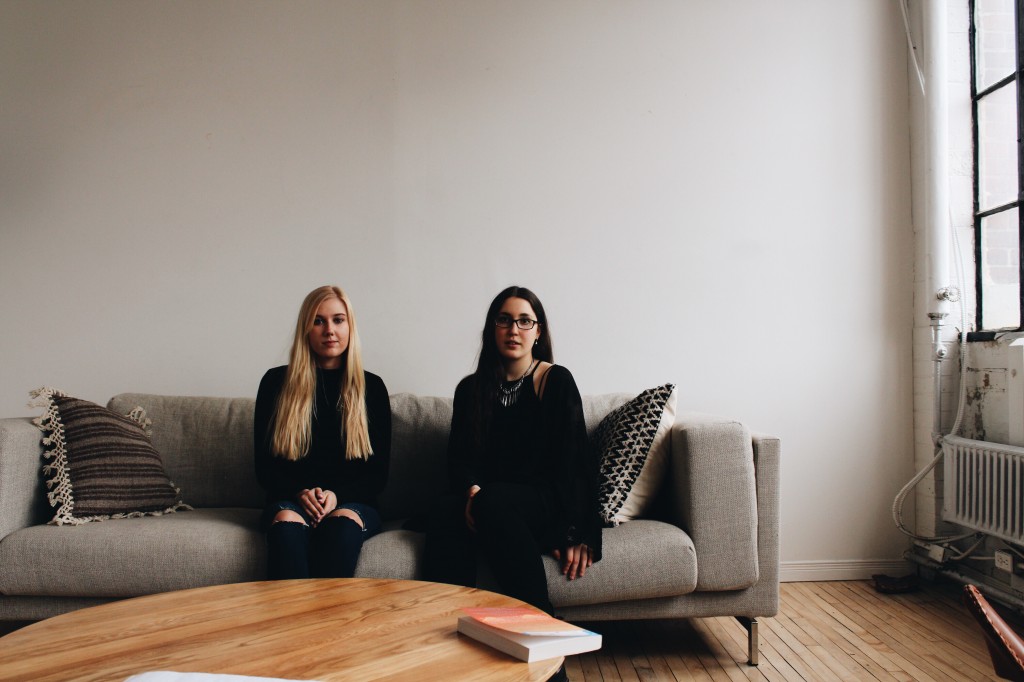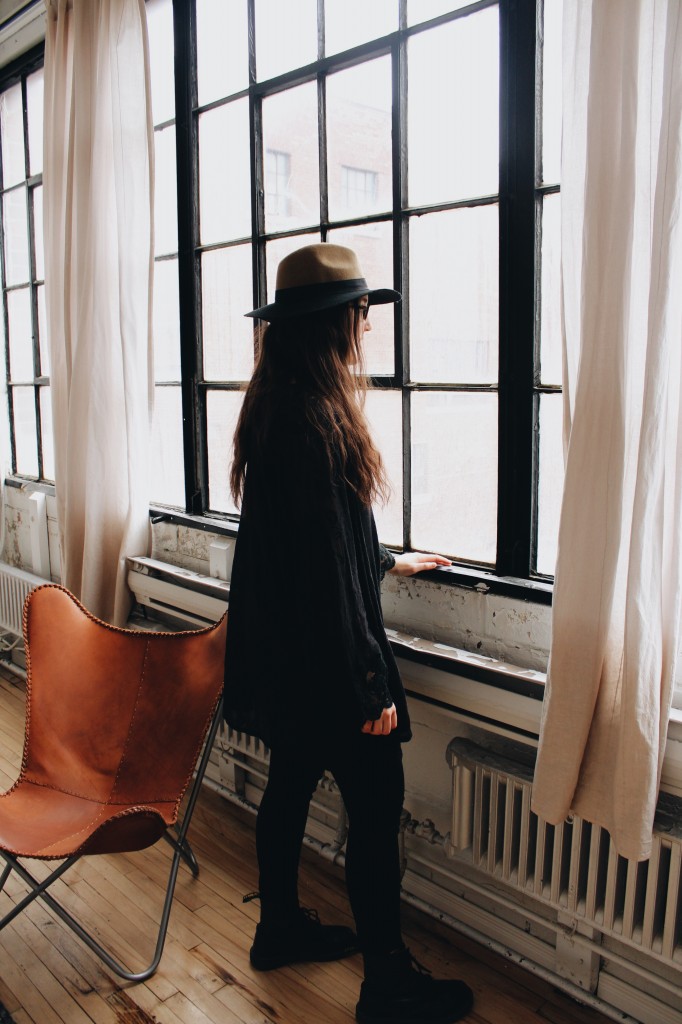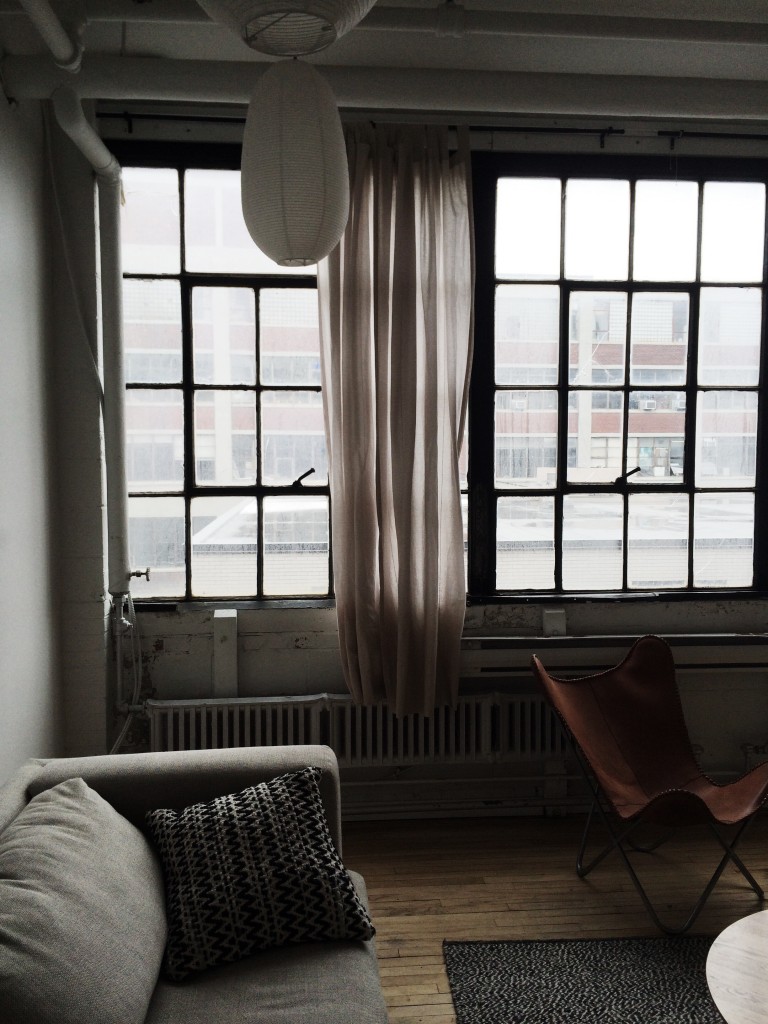 ---
museums and overalls
Saturday, April 4th, 2015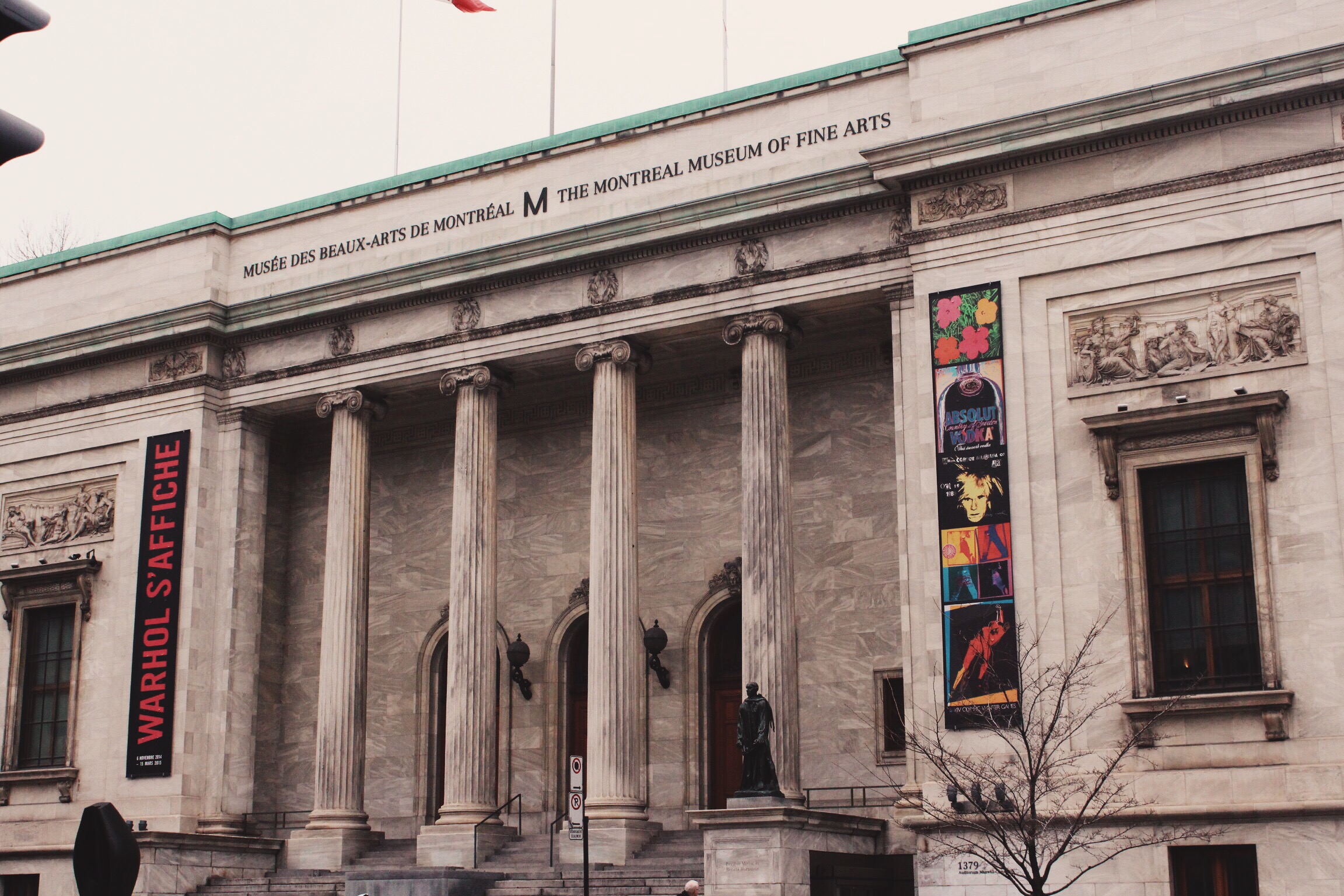 I adore art museums, and visiting new exhibits at the Montreal Museum of fine Arts is always a treat! The most recent exhibit was entitled Van Gogh to Kandinsky, and demonstrated the transition from Impressionism to expressionism in early 1900 Europe. Various works from Van Gogh, Cezanne, Gauguin, Matisse and more were presented.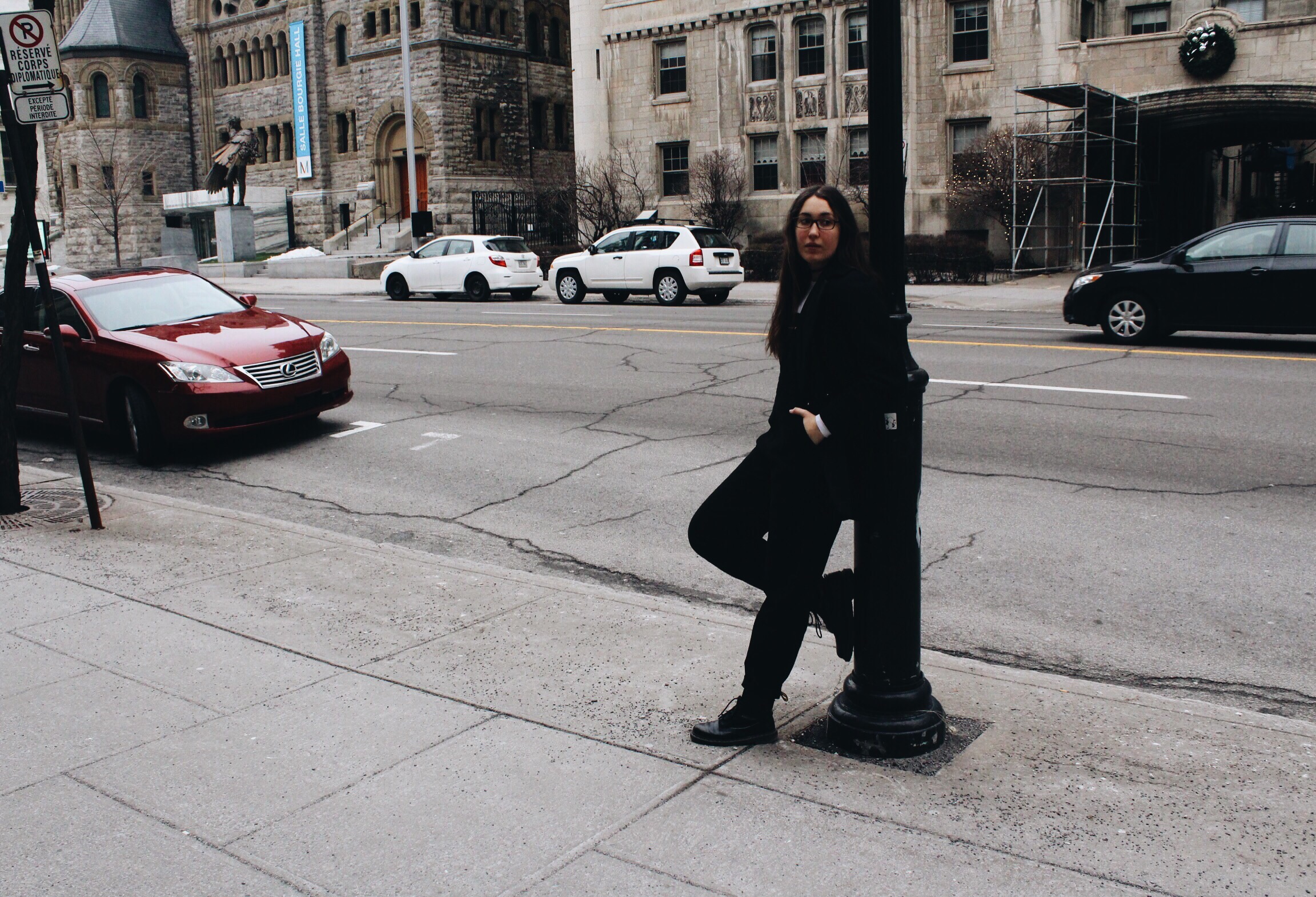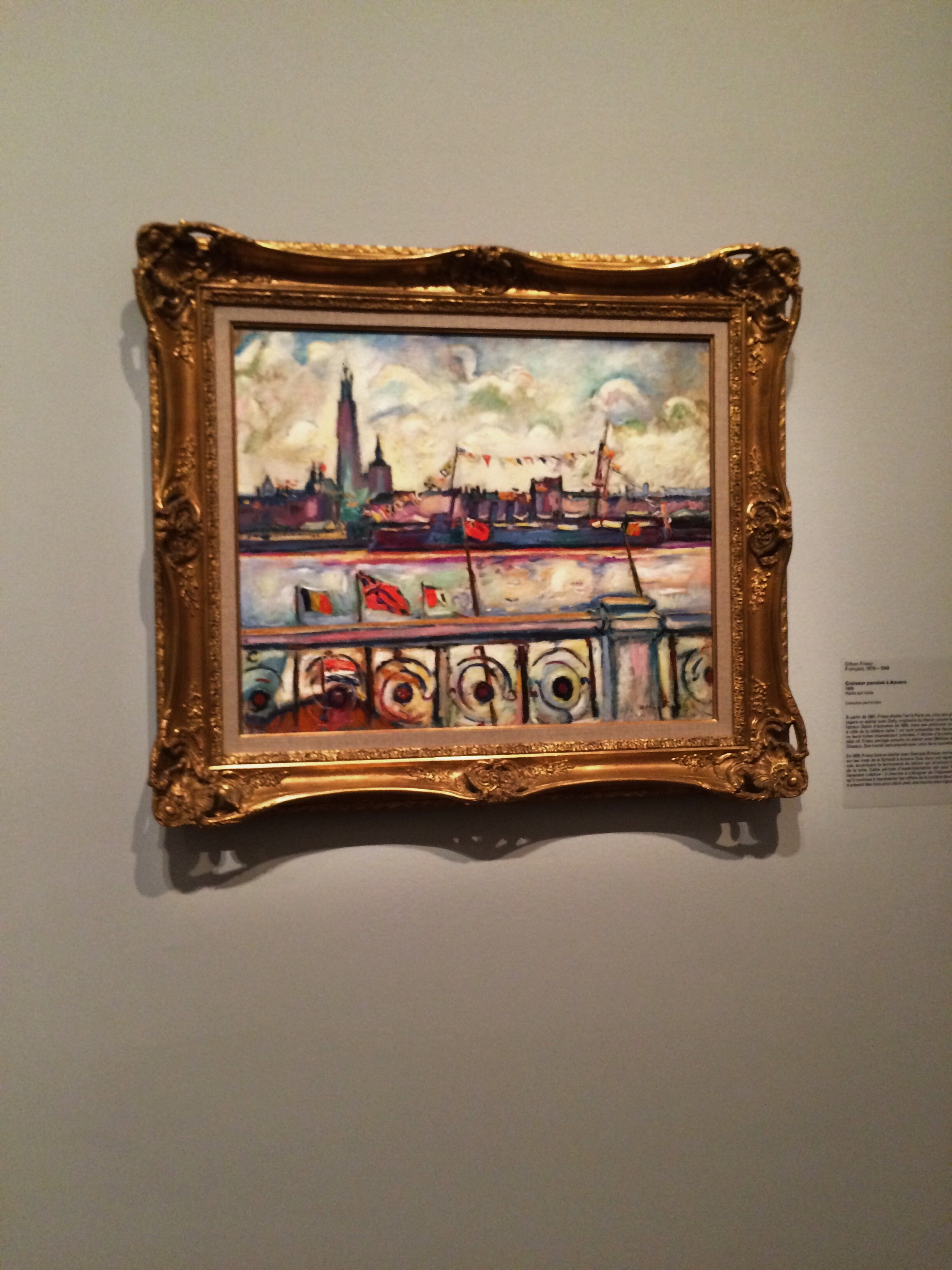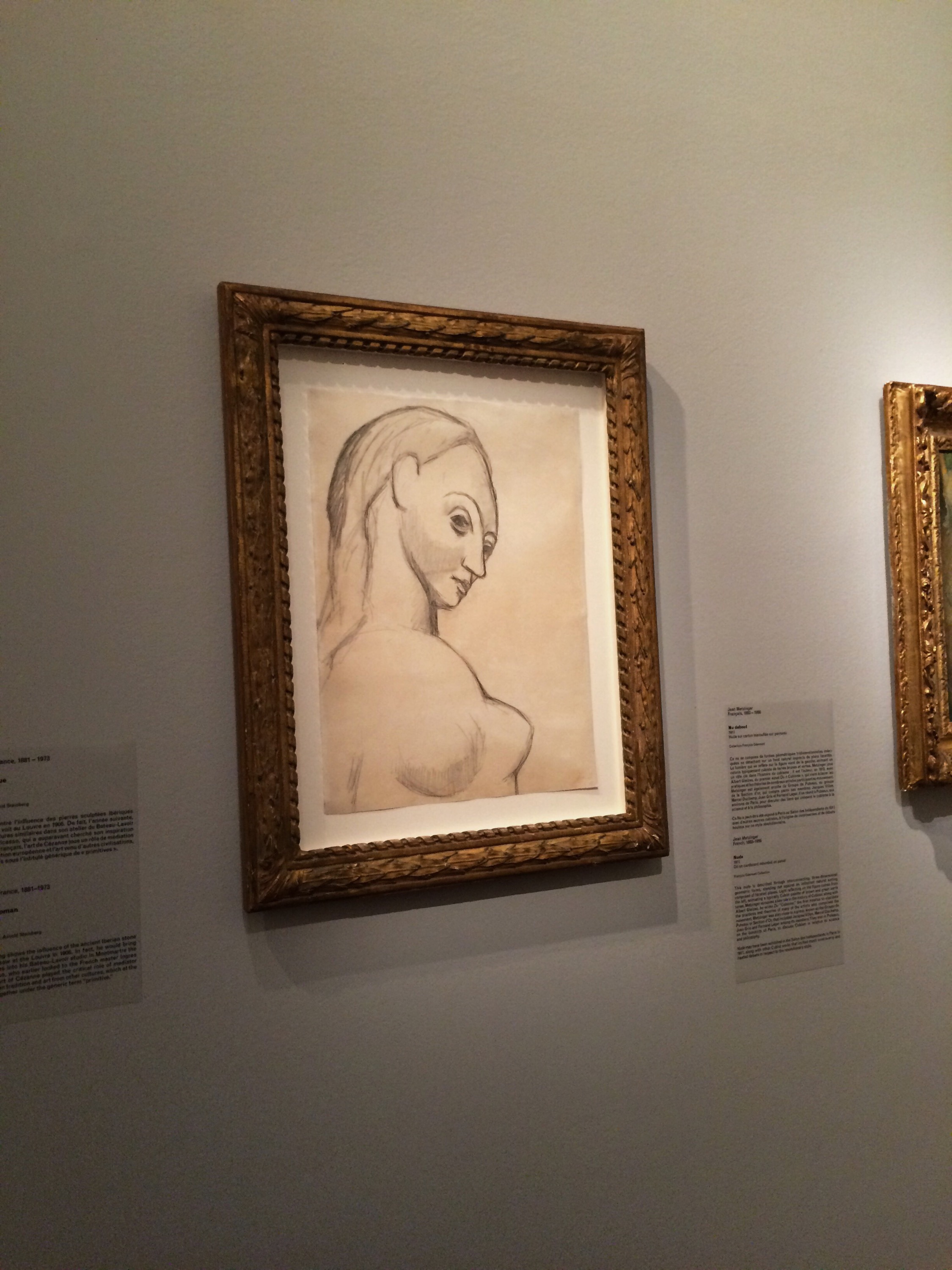 At the other end of the museum was Andy Mania, a collection of some of Andy Warhol's creative and intriguing advertisement and magazine illustrations and designs. I'm a huge fan of Warhol's work,  and admire his boldness and his simplistic, yet outside the box thoughts.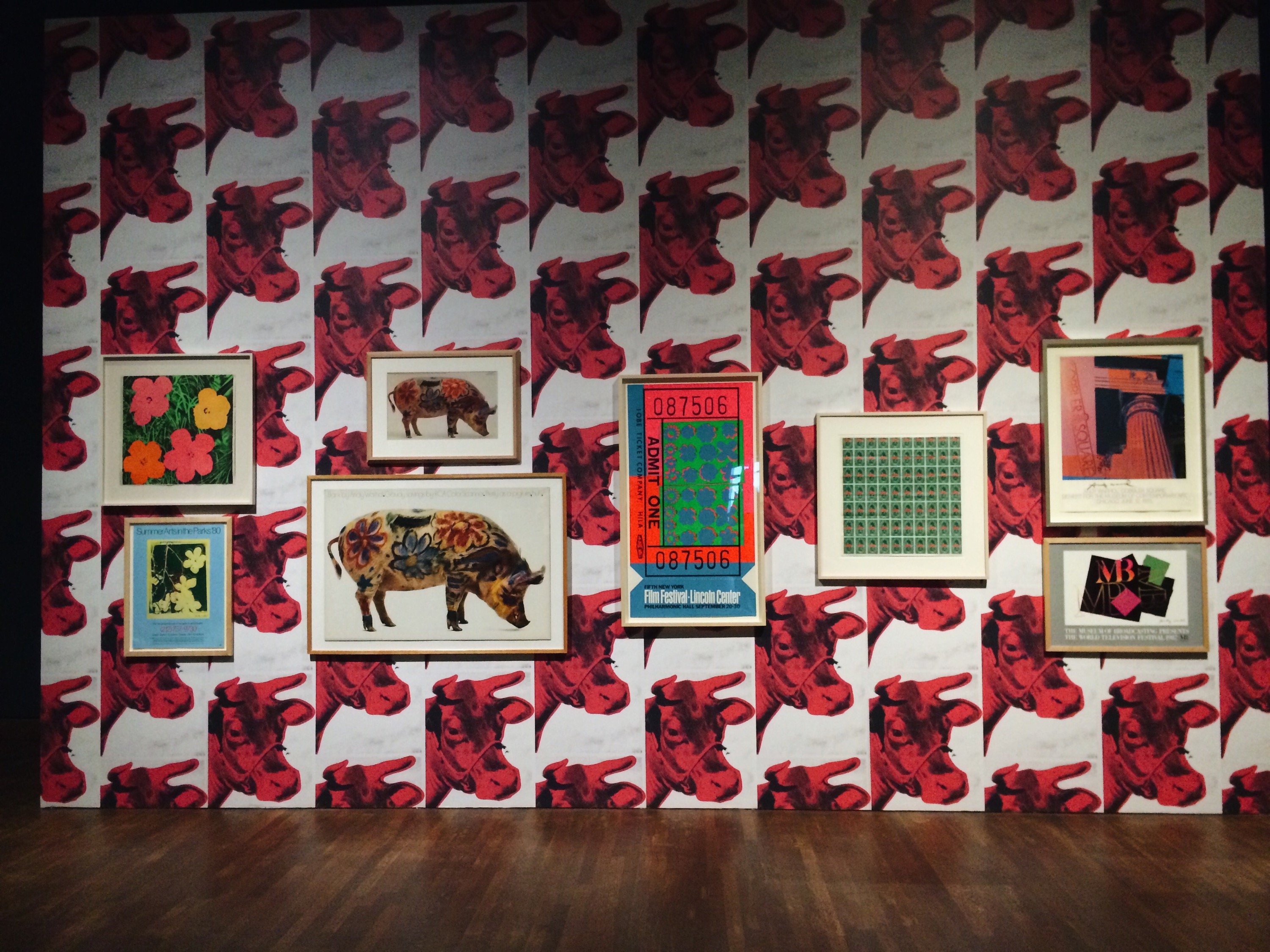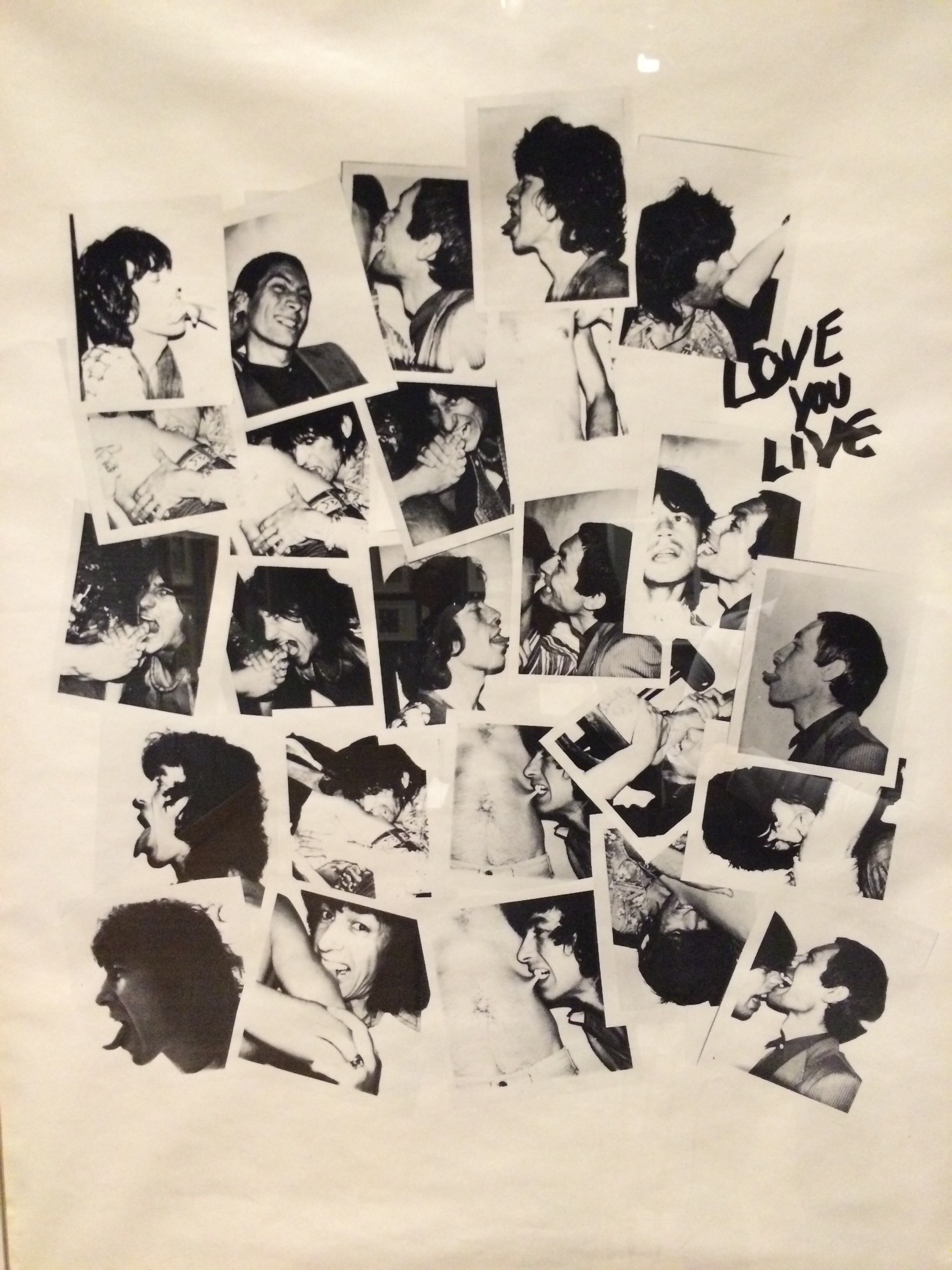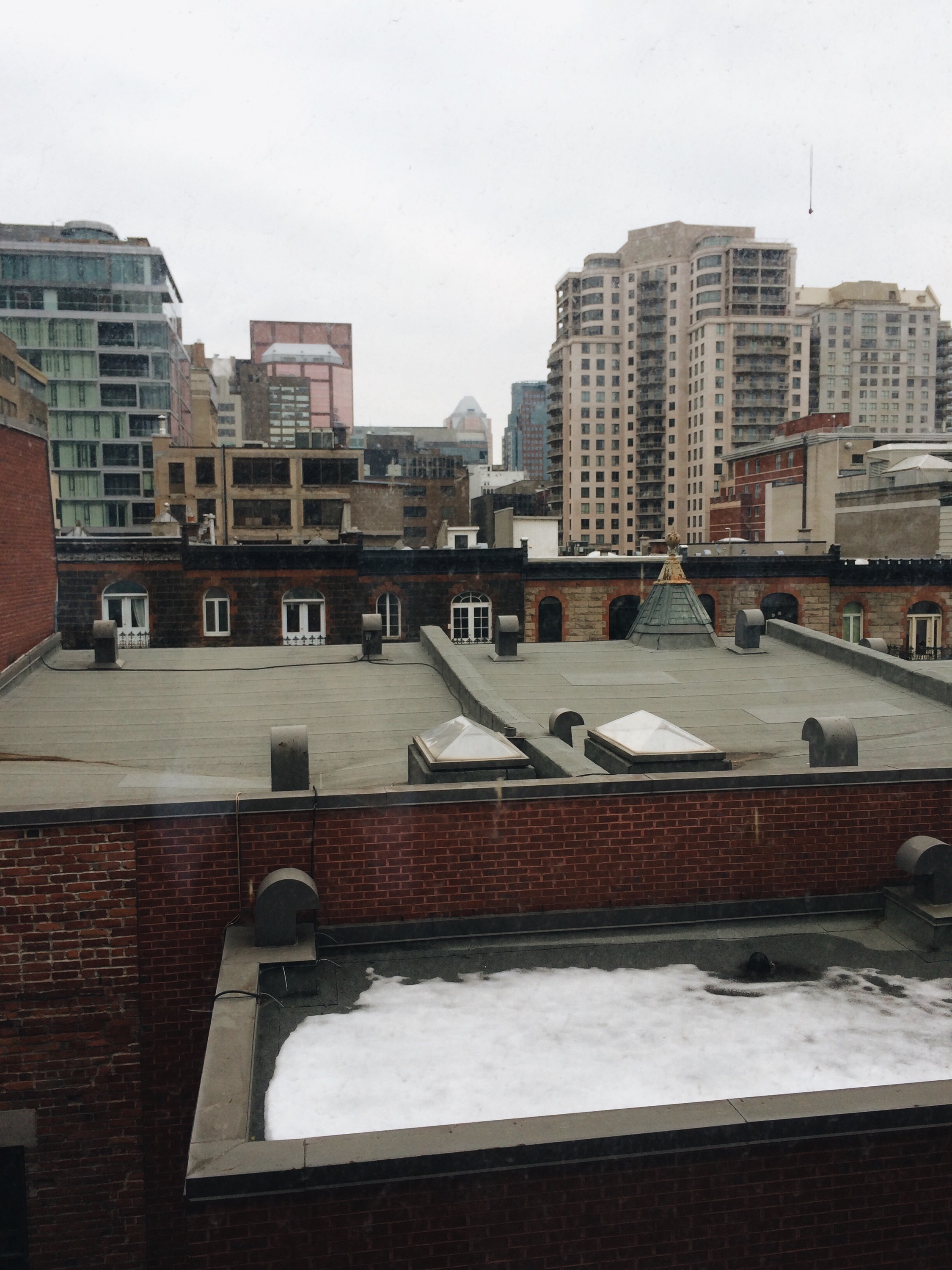 I have developed an unhealthy obsession with my new black overalls from American Apparel. I found it fitting to sport them to the museum, seeing as how they have an artsy look, and I was going to look at art! Nonetheless, I find myself wearing them a little more than I should…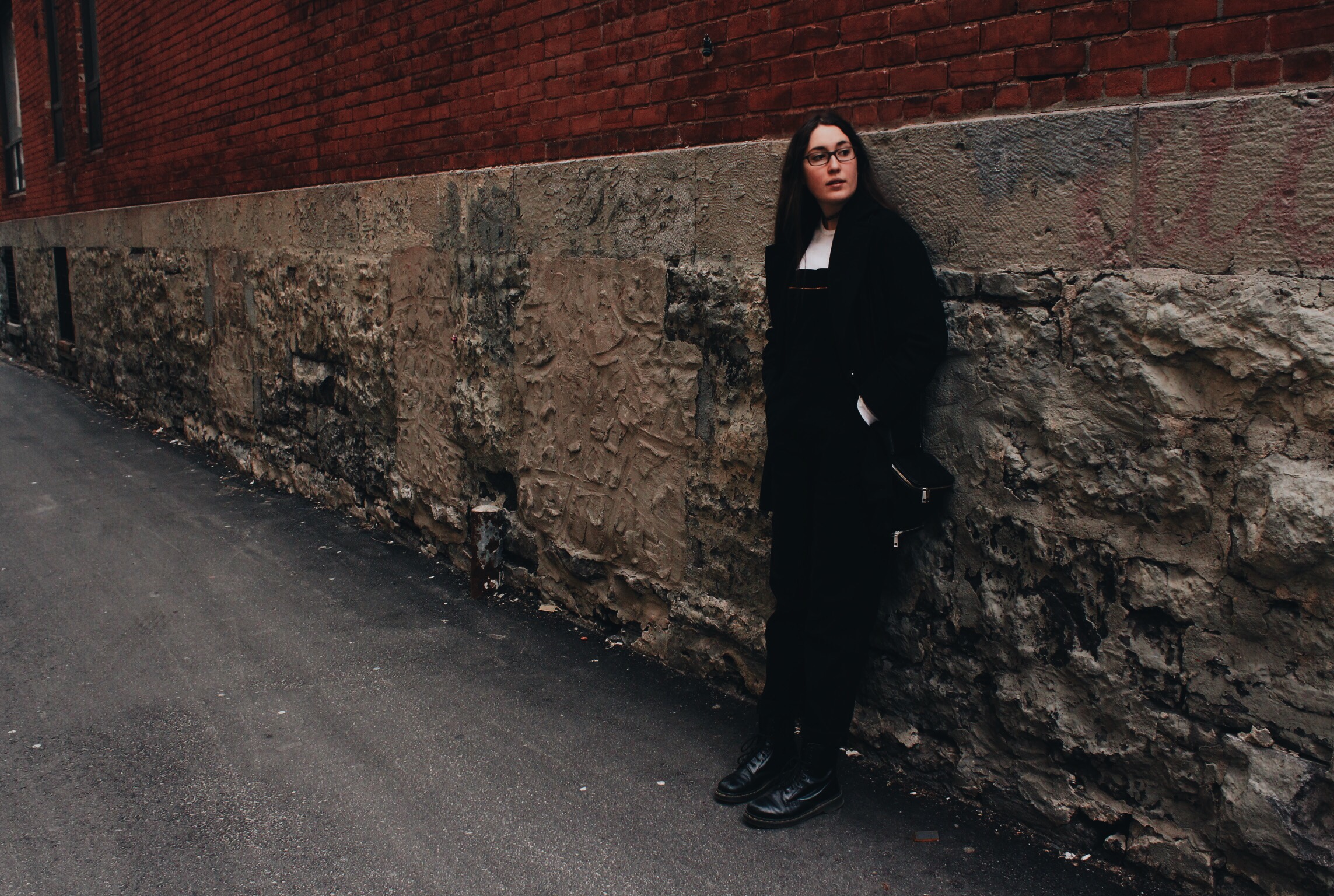 ---
A Week in Austin
Sunday, March 29th, 2015
Austin is a truly wonderful city, with a great history, hip vibes, fantastic food, creative shops and a vibrant music scene! I spent a week there in late January visiting my godfather, and had a blast! Unfortunately, the weather was not so great, but it sure didn't stop us from keeping busy!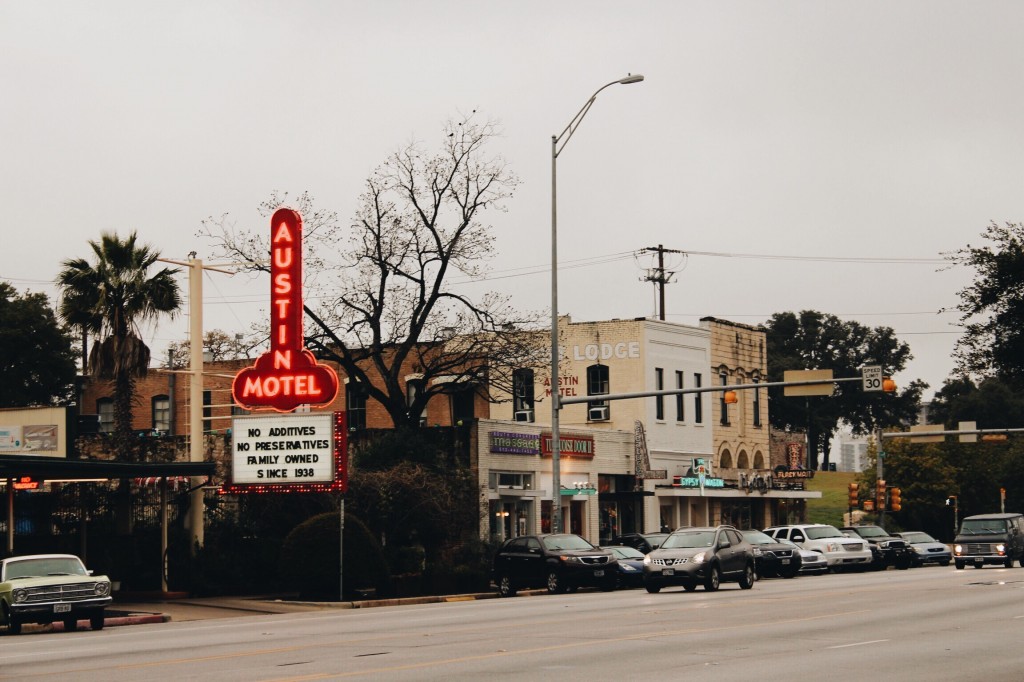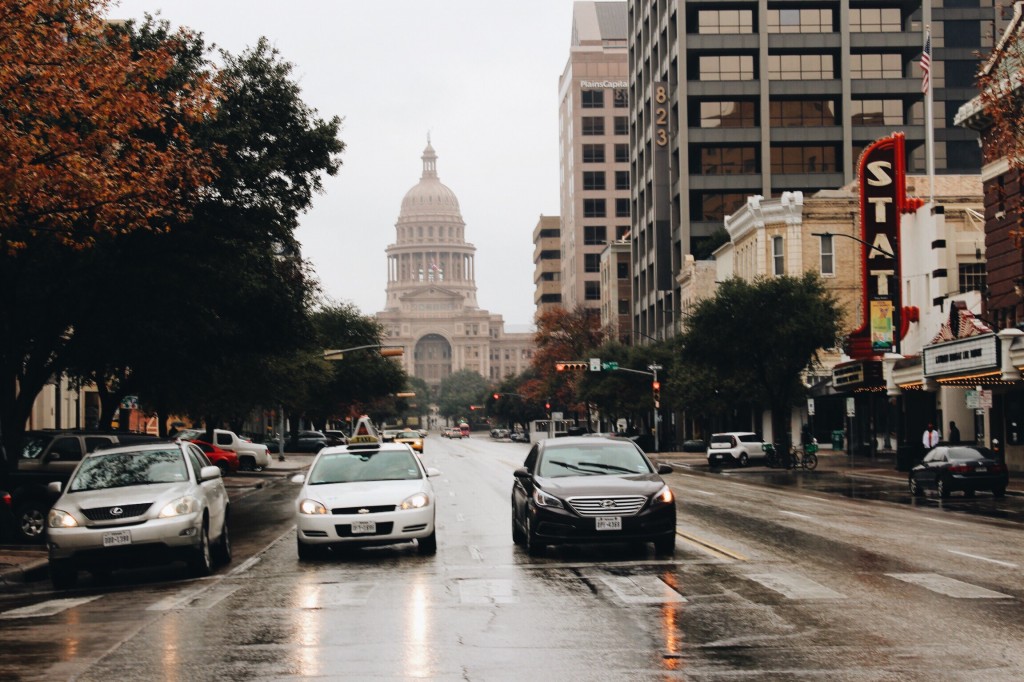 South Congress, or SoCo, was my favourite part of Austin. A super hip street with eclectic shops, great food trucks and a ton of restaurants. Some of my favourite shops were Parts & Labour, which had a wonderful collection of prints and posters, as well as The Gypsy Wagon, where I purchased the longest, black velvet kimono which I absolutely adore.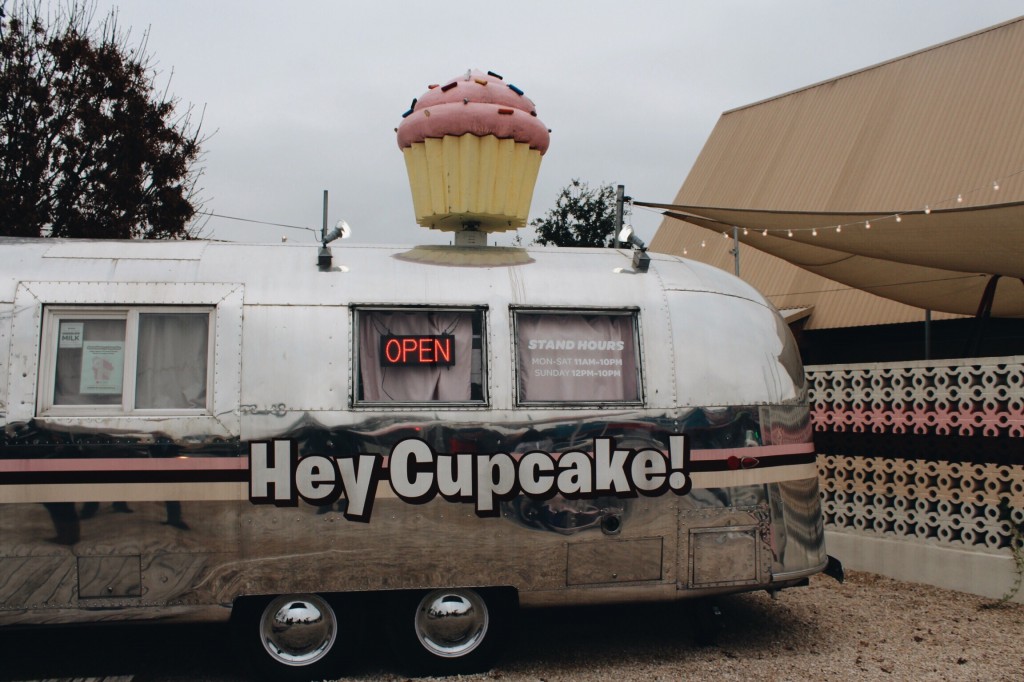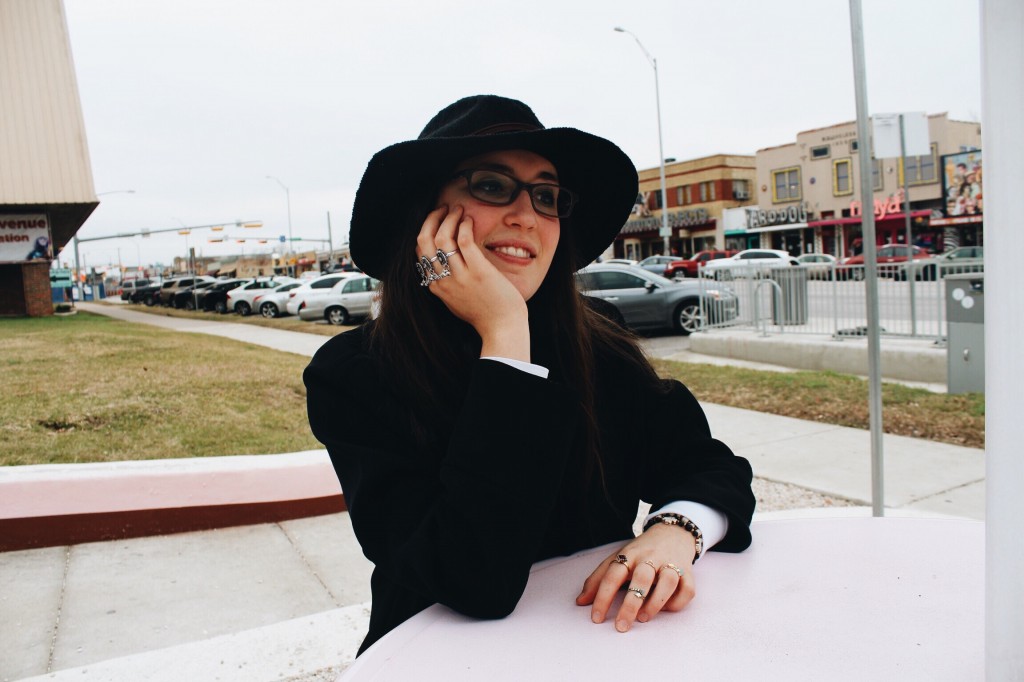 We treated ourselves to some cupcakes at Hey Cupcake!, and shared the Red Velvet and the Michael Jackson.
Dinner was enjoyed at Hopdoddy's burger bar. It was definitely worth the wait (line ups are inevitable at this Austin phenomenon). The burgers were delicious as were their creative sauces! I definitely recommend the Llano Poblano if you love spice, or the Thunderbird chicken burger. From there we went across the street to Amy's ice cream, a great Austin chain stocked with inventive and constantly changing flavours and creations.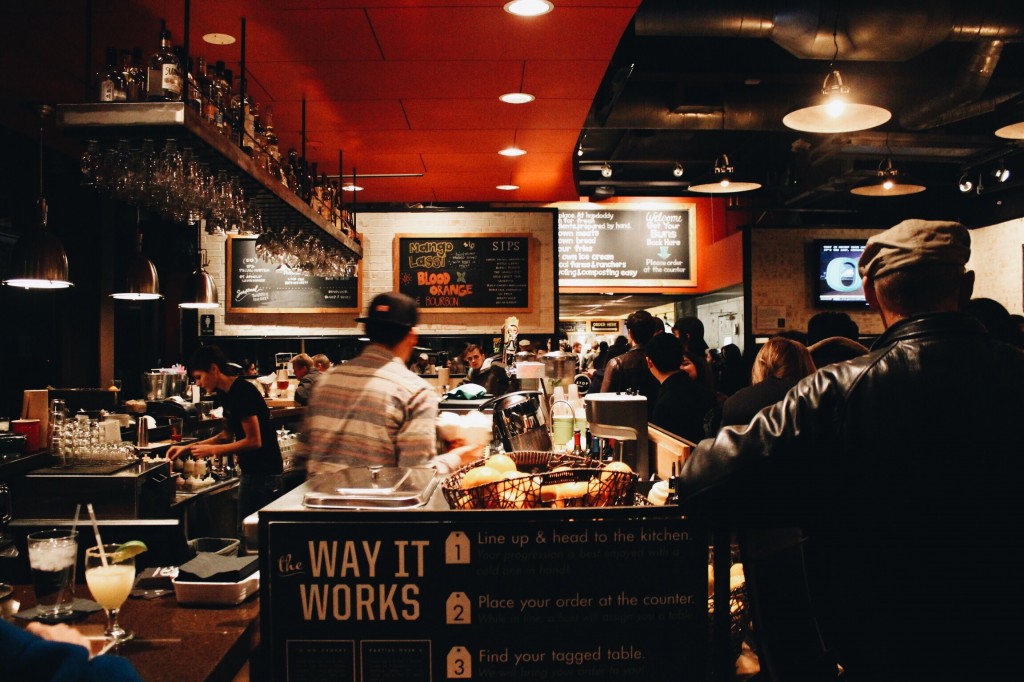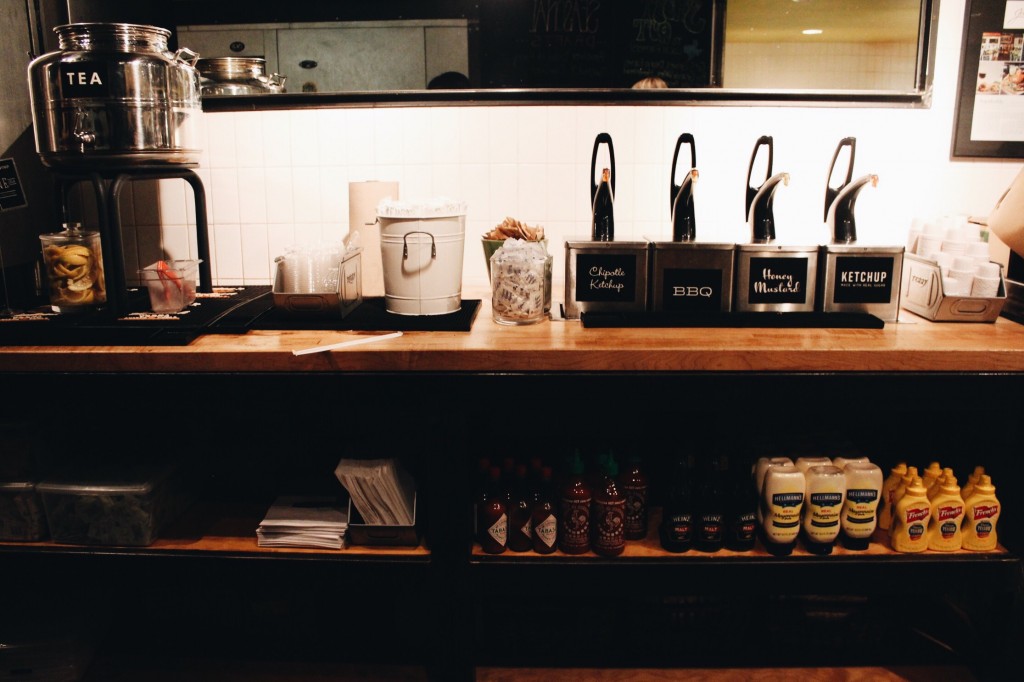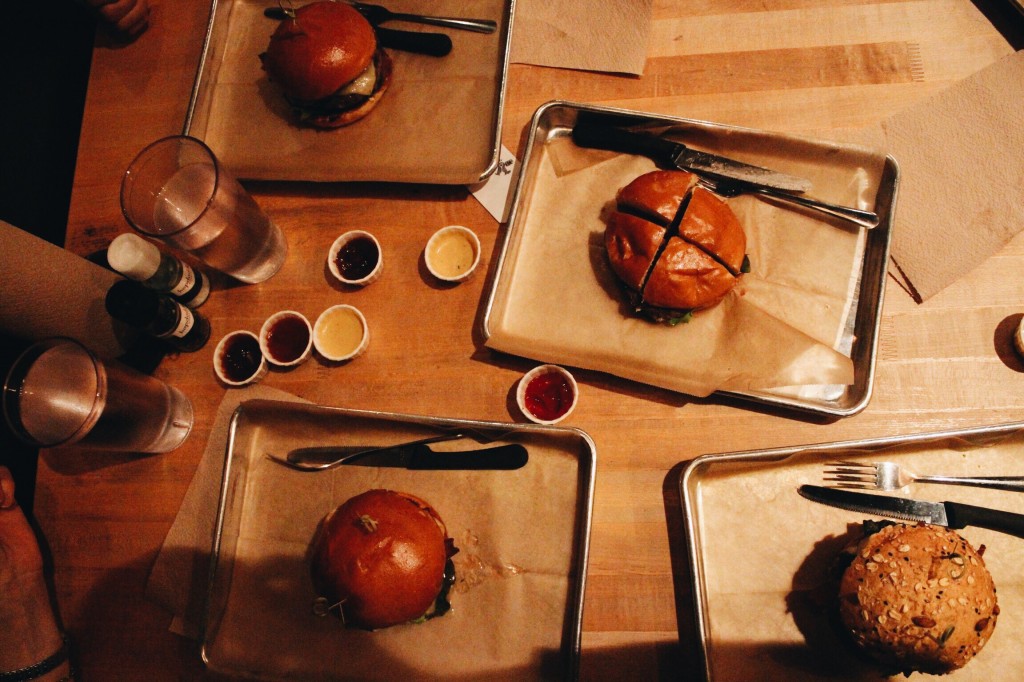 Downtown Austin is full of fun hot spots to enjoy. The State Capitol is located directly smack in the middle. It's gorgeous and has incredible history. As well, the flagship While Foods Market is located in downtown Austin. This sure is a special place! Free samples, Taste testings, classes and various markets serving prepared foods, baked goods, fish and more make the Whole Foods one of a kind.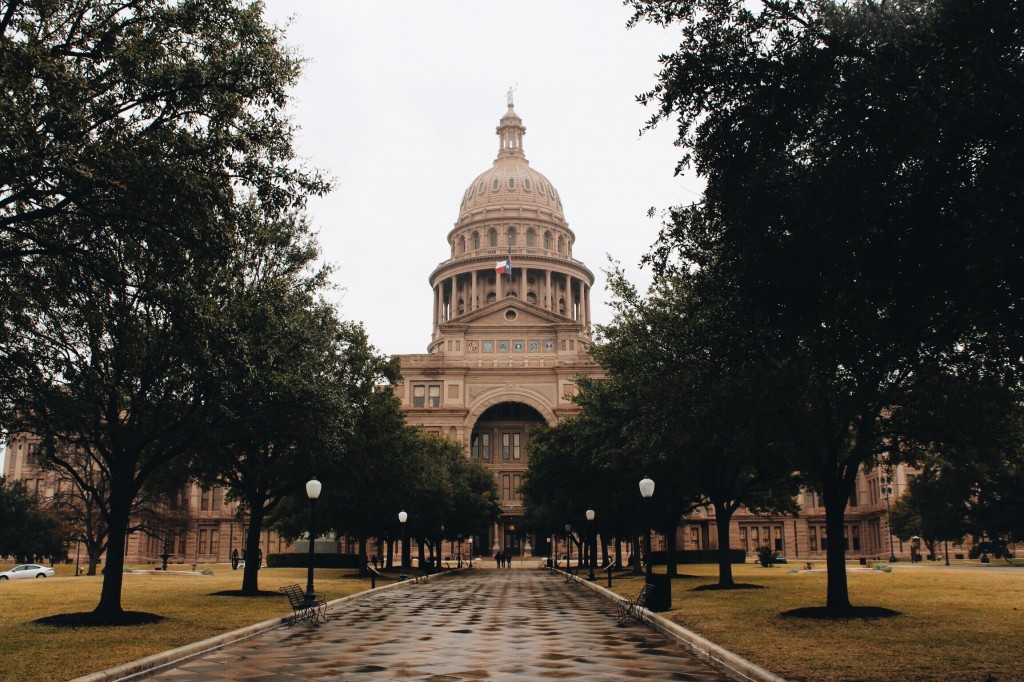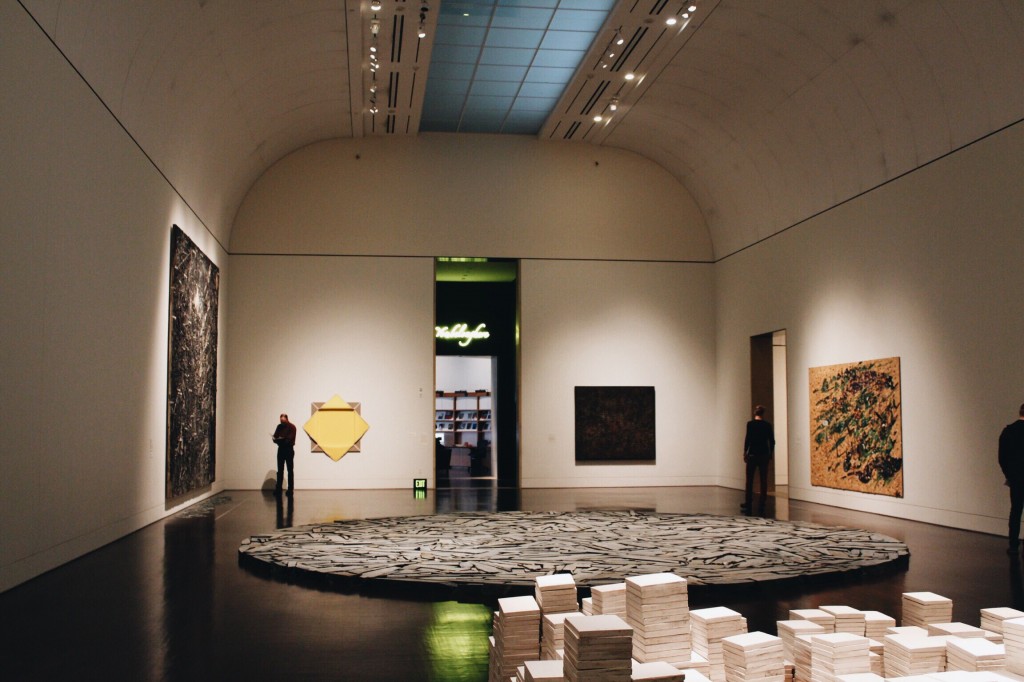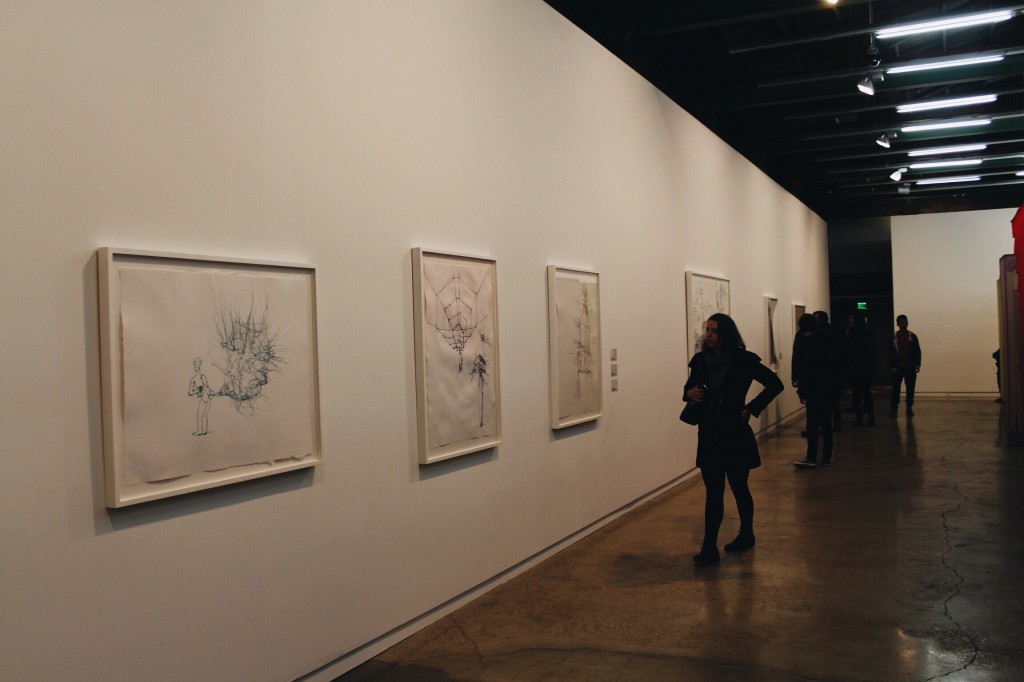 Seeing as how much I adore art galleries and museums, I was overjoyed at both the Blanton Museum of Art, located at the University of Texas campus, and the Contemporary Austin. Blanton contained a series of curated pieces from renaissance to modern and everything in between. The Contemporary, on the other hand, featured Do ho Suh, and his architectural and furnishing pieces made of mesh and other cloth materials. He also displayed simple and intriguing drawings of his life's recollections in stick-form.
We took a stroll to Annie's on Congress for lunch, where I had the Croque Madame. It was delicious! The restaurant was so chic, it had that sunday afternoon brunch vibe to it! It was very "blogger-esque" if I may say so, with light brick walls and black wood furnishings.
That same night, we went to Frank's hot dogs for dinner, another great place, before going to see a show at the Moody Theatre.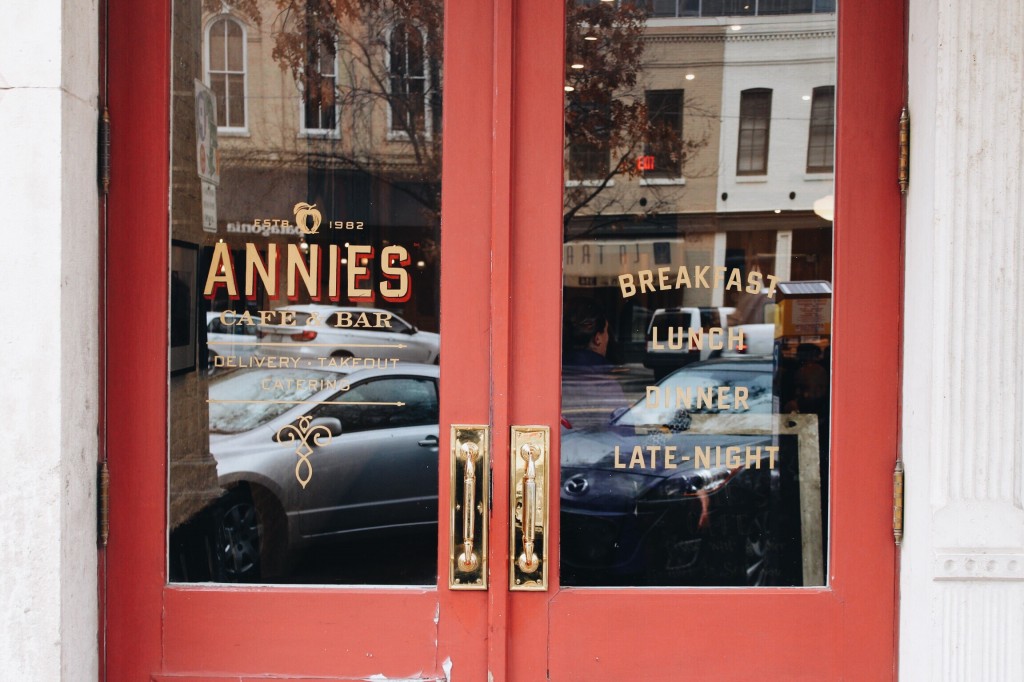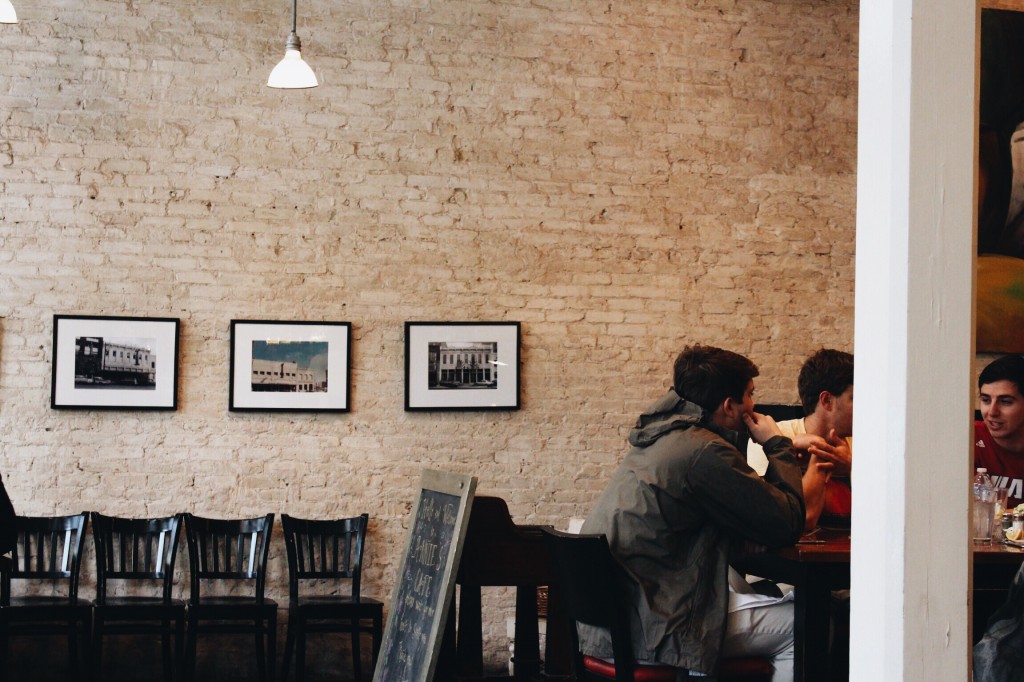 We were so lucky to be in Austin during Free Week, where tons of free music shows were held every night for six days! We saw some great local bands at awesome venues, including Sweet Nuthin and Nic Armstrong at The Sahara, and Migrant Kids at Mohawk.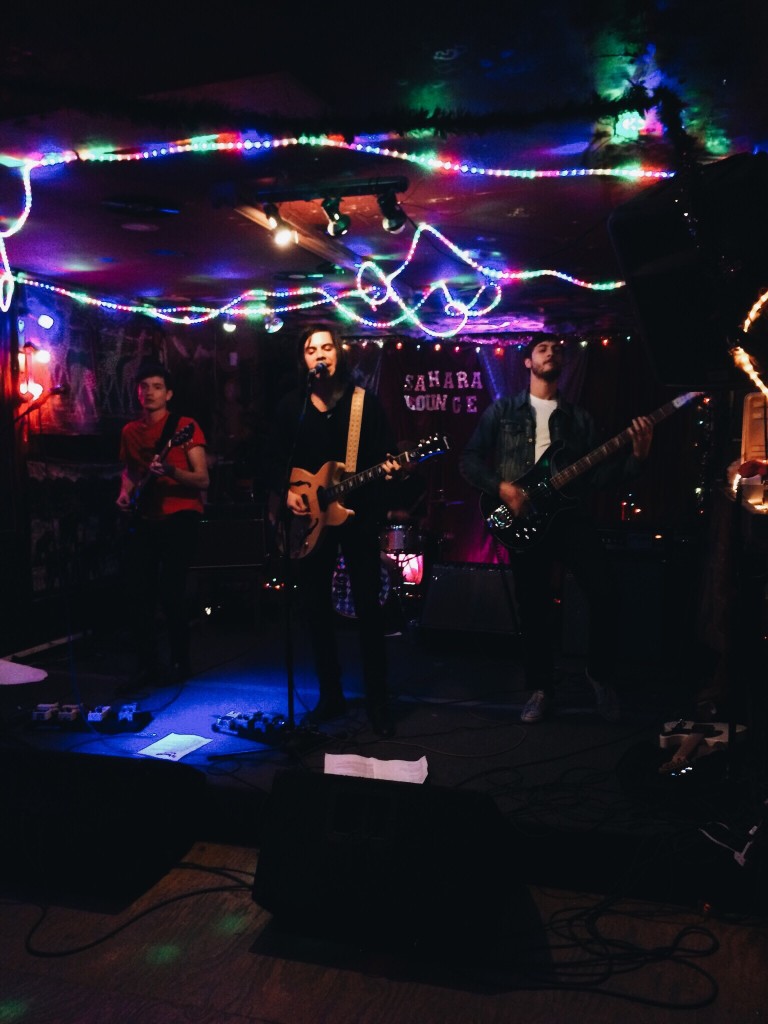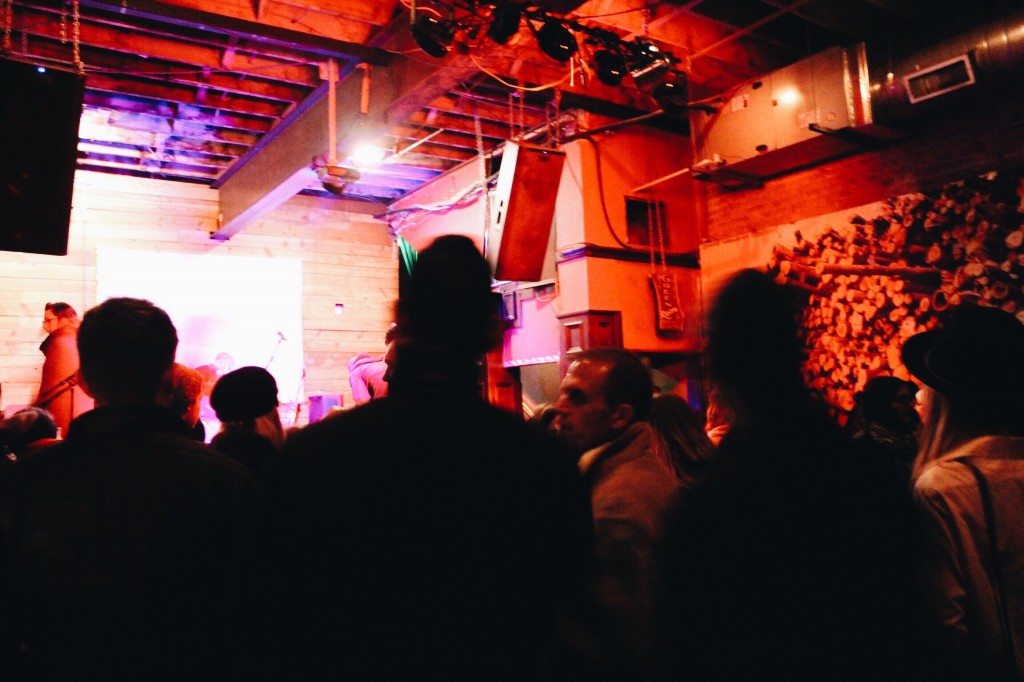 The street art was also wonderful in Austin! Everywhere you stopped, you could see some wonderful artwork and designs, from restaurant walls to street corners and many more locations.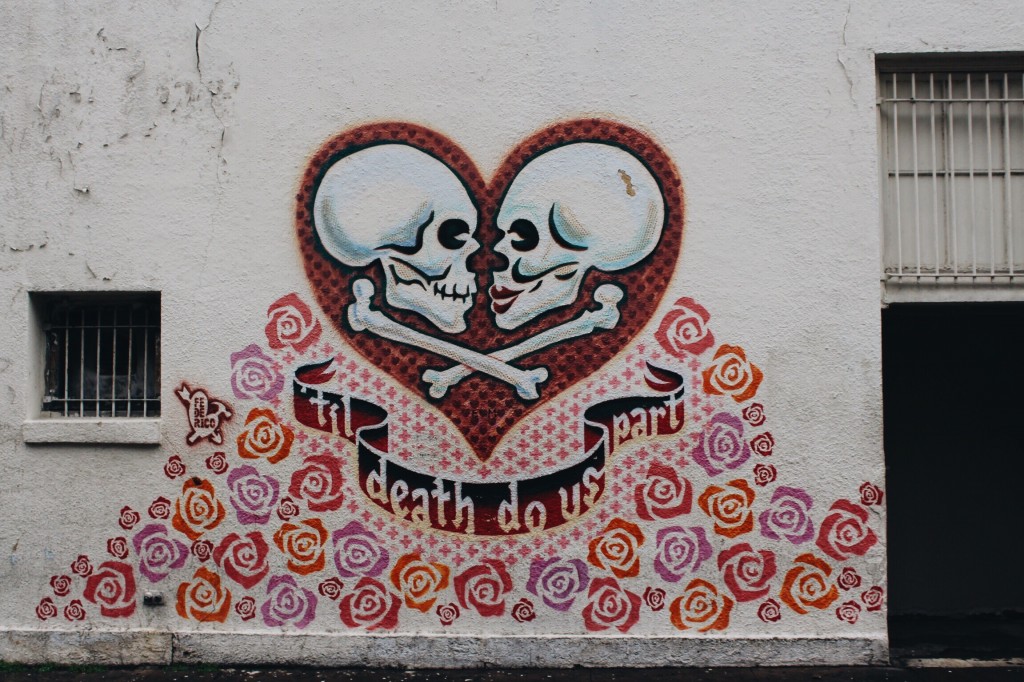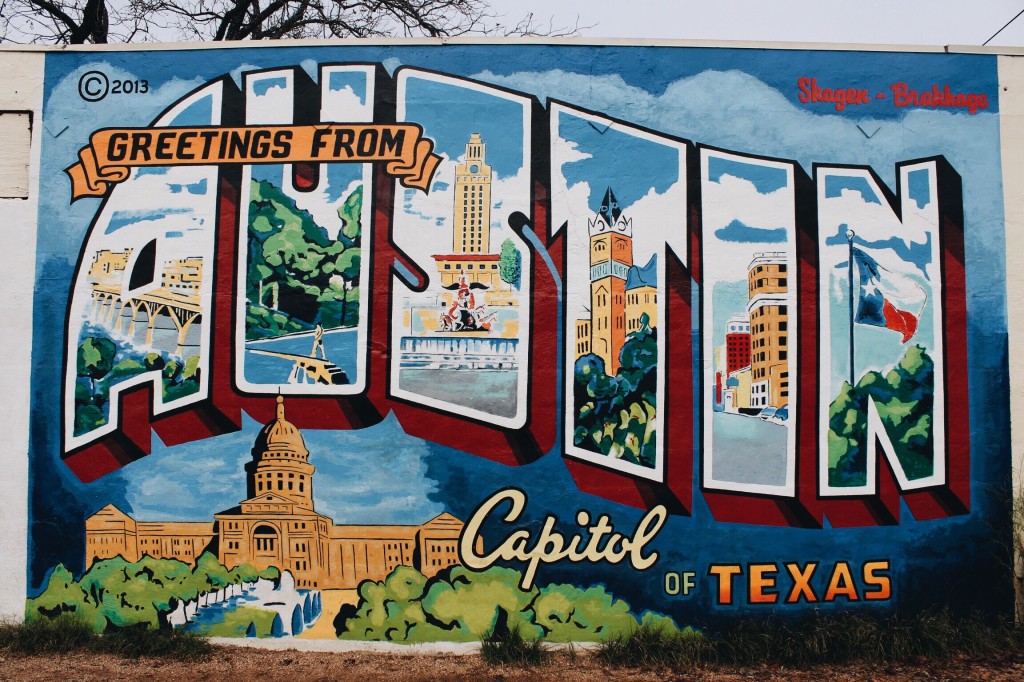 And how could I forget the beloved tacos! We went twice to Taco Deli, where they have an endless amount of different tacos you can order. We each spent at least ten minutes deciding which tacos to choose! They have breakfast tacos, meat tacos, fish tacos, veggie tacos, and more! It's absolutely wonderful!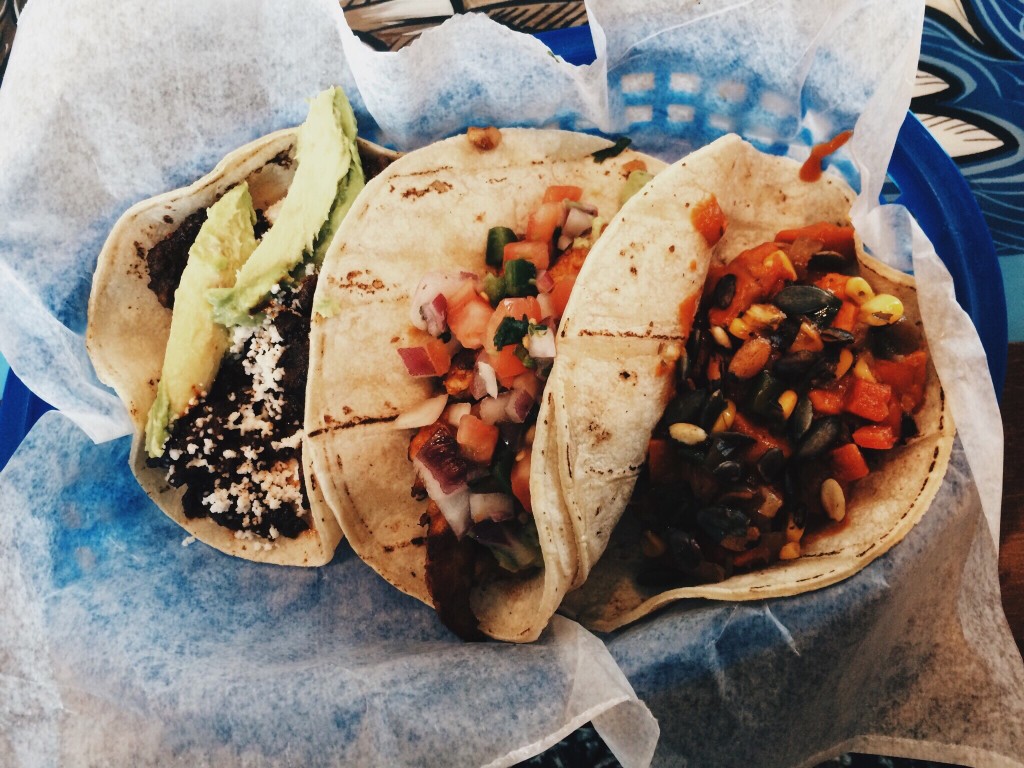 Austin, you were swell, and hopefully next time you will be warm too! Looking forward to my next visit!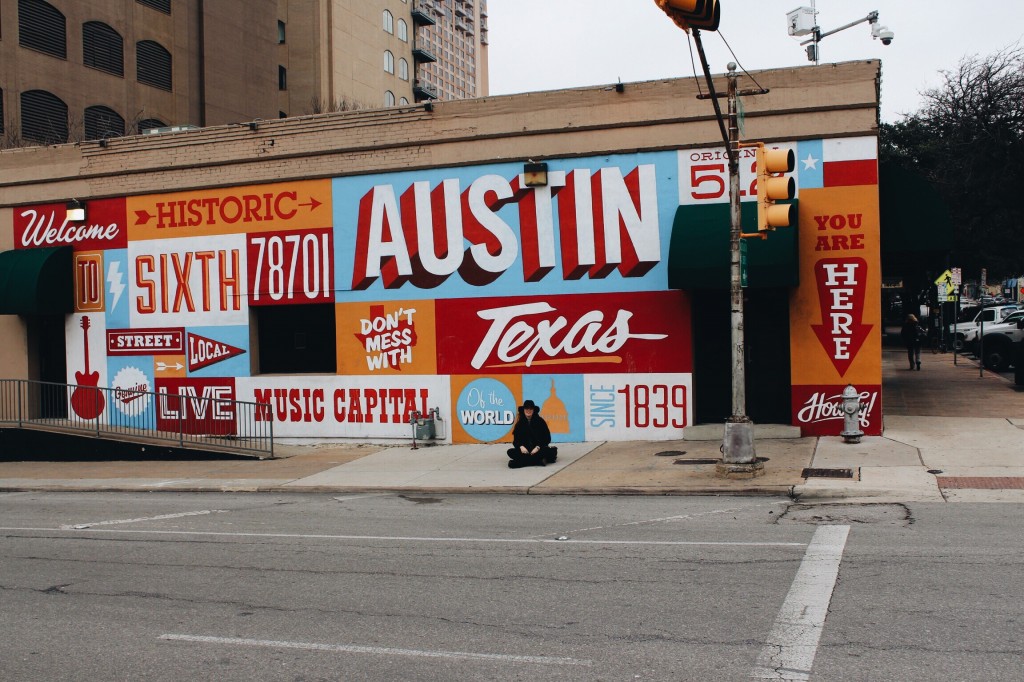 ---
Places and Spaces No.1: The Belgo
Sunday, March 1st, 2015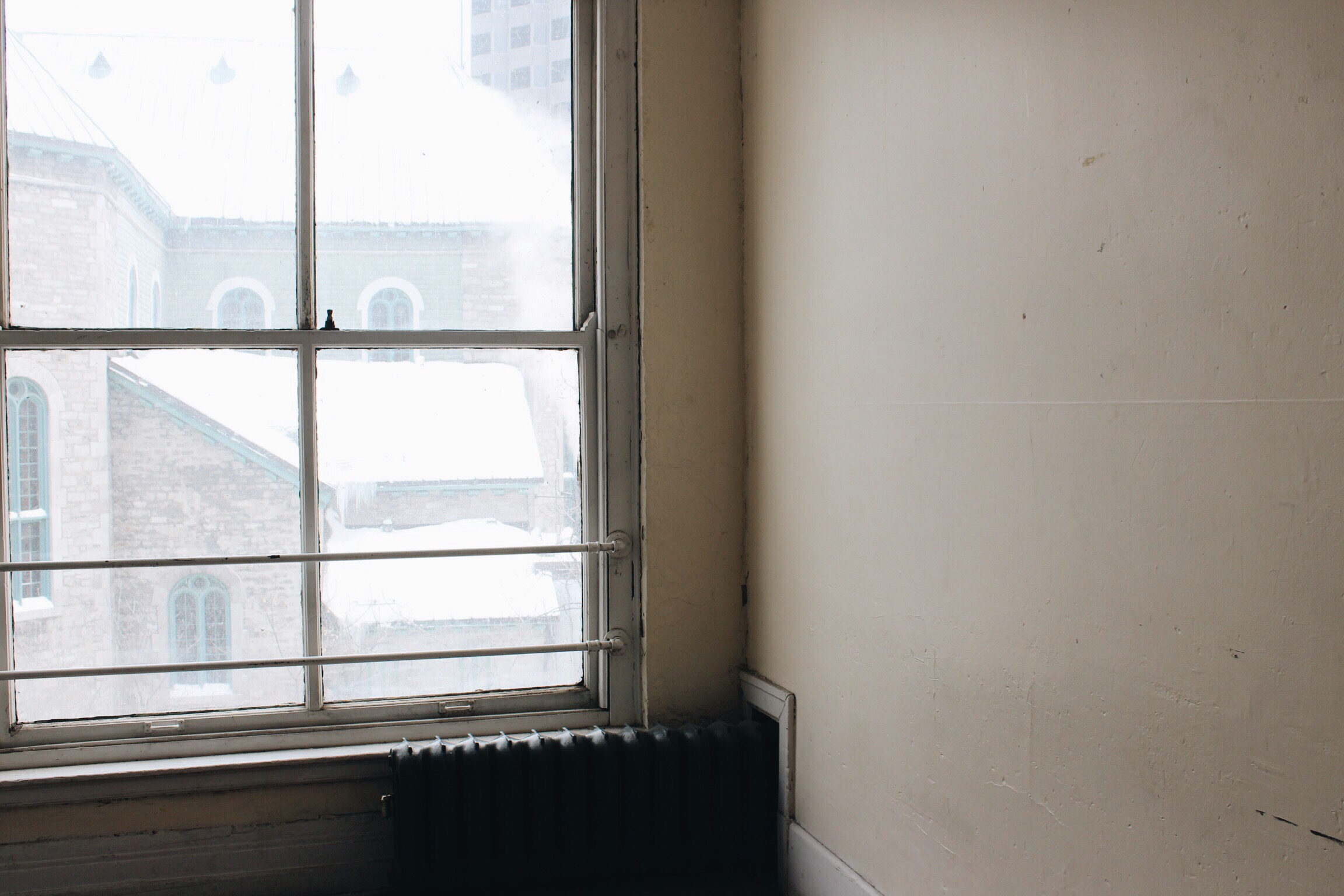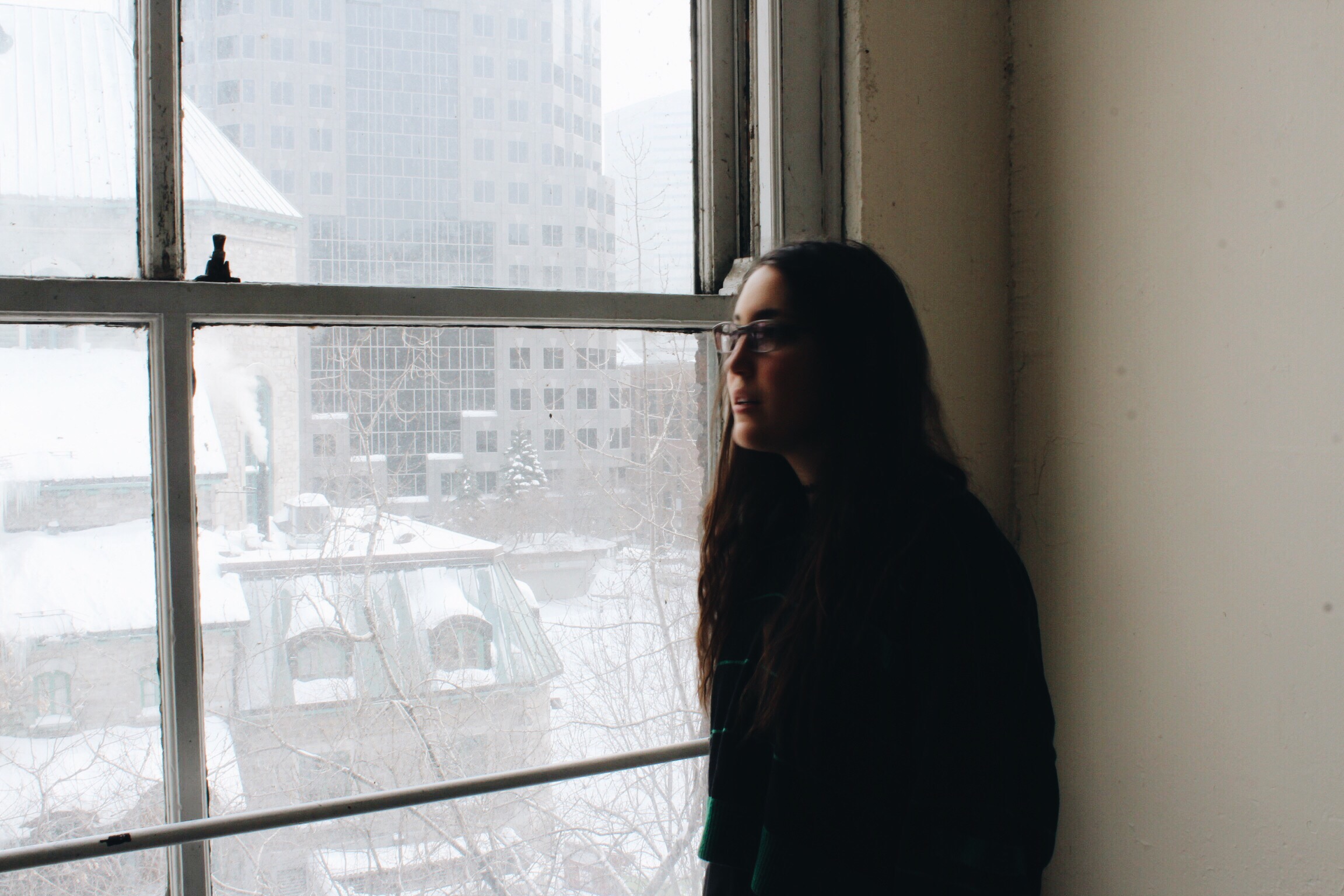 One of my favourite places in Montreal, is this little nook here in The Belgo building. The place is full of history, and now holds many wonderful art galleries and office spaces. I love the worn hardwood flooring and the industrially rustic mouldings and window frames. The large windows that let out just the perfect amount of light. It's truly beautiful.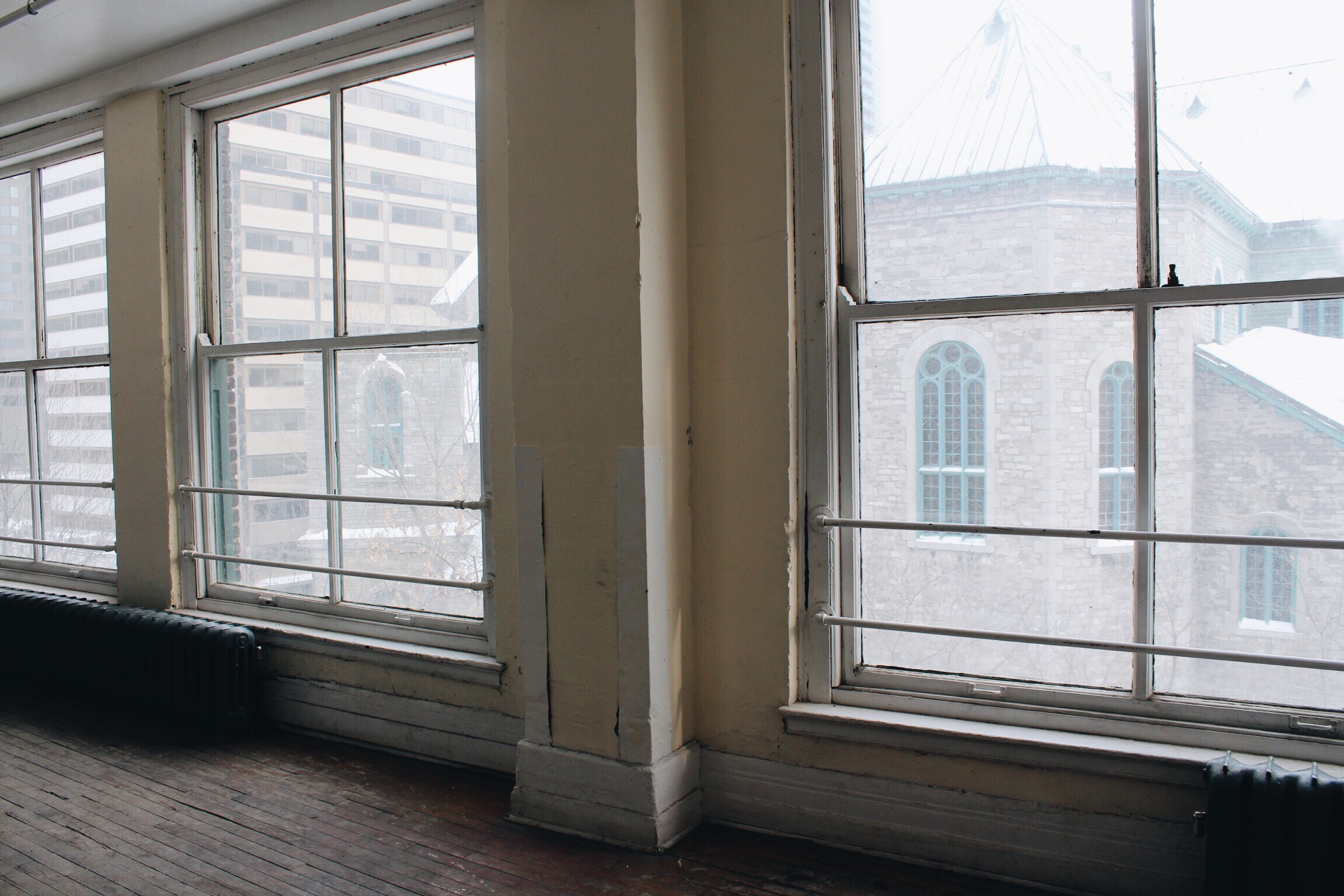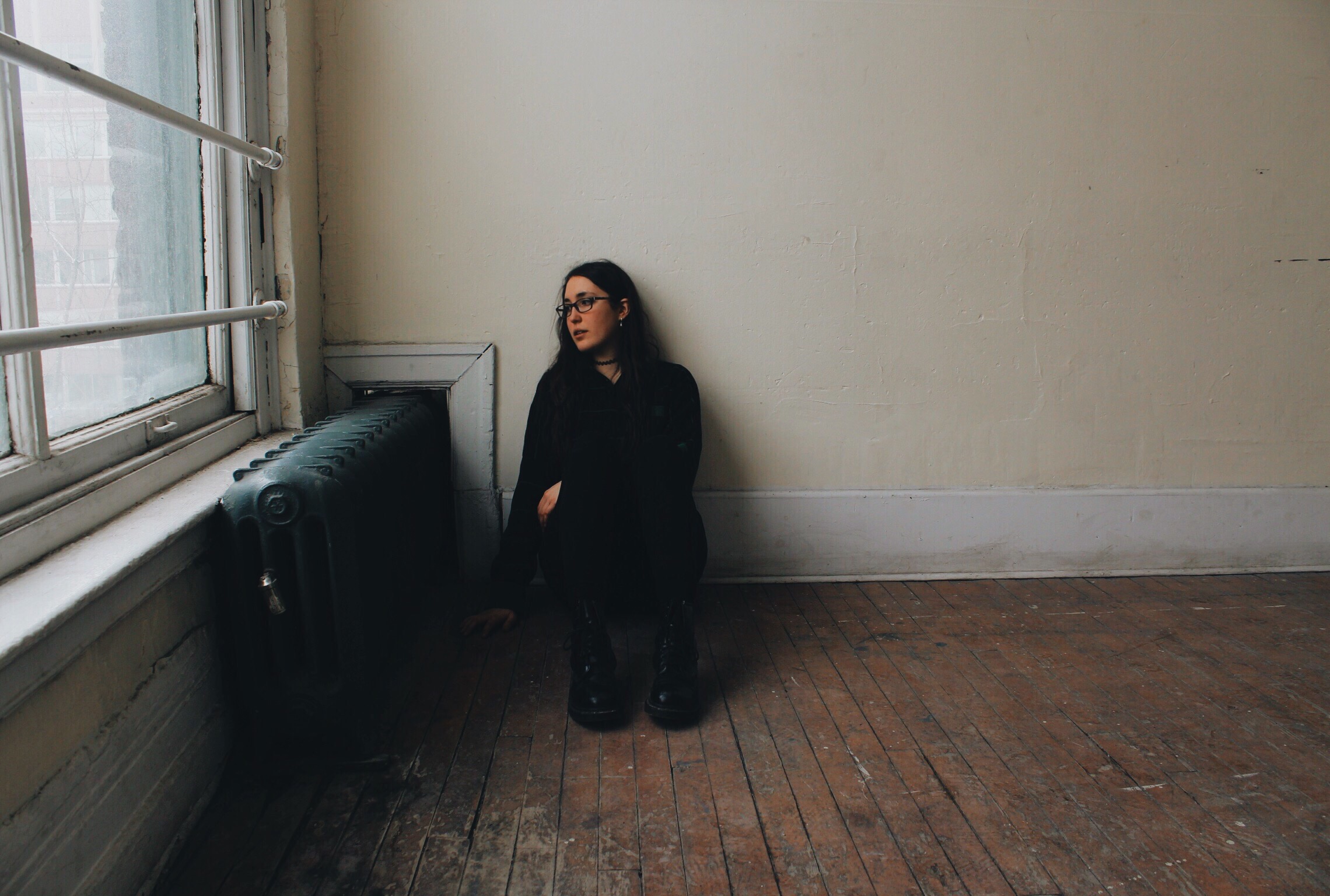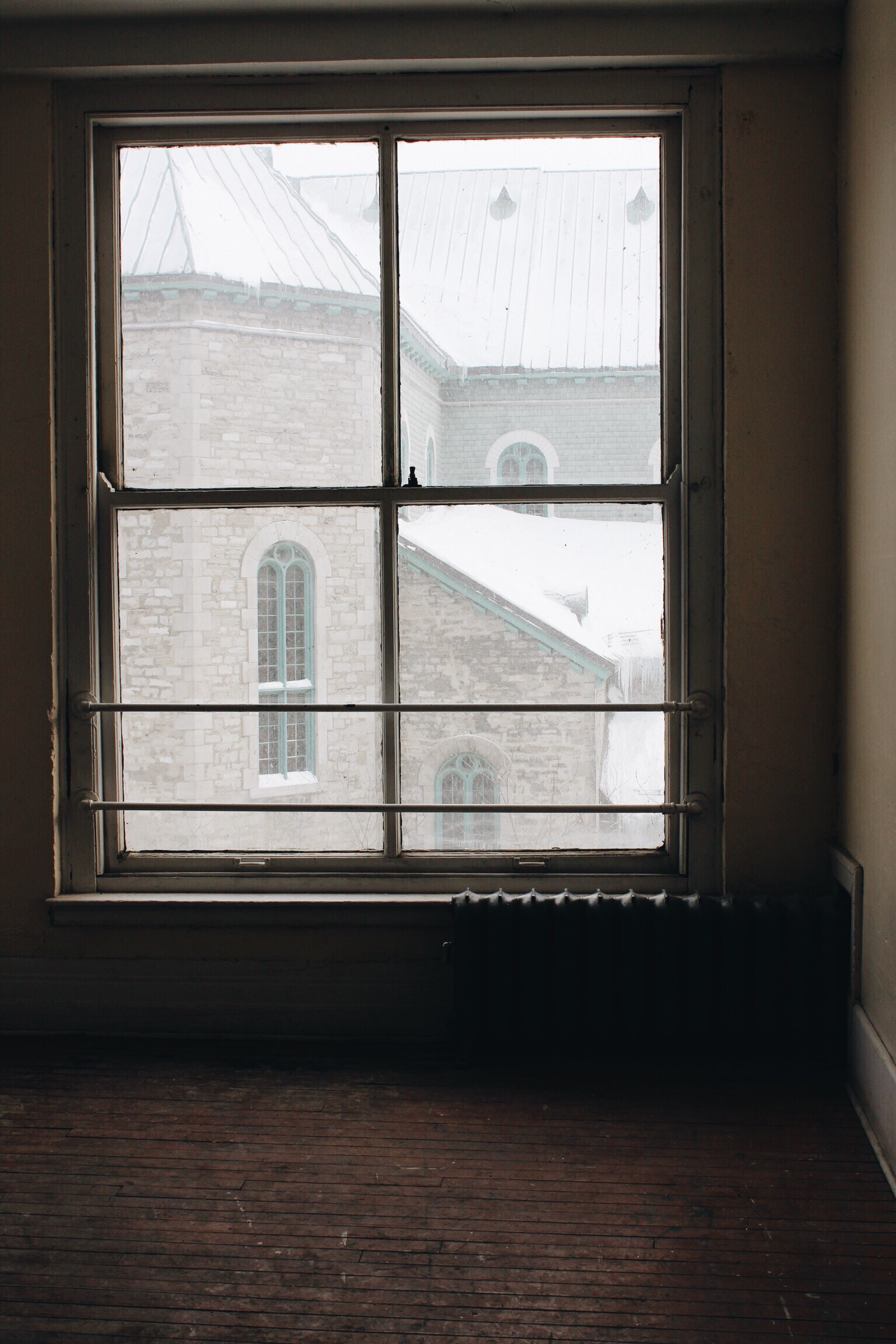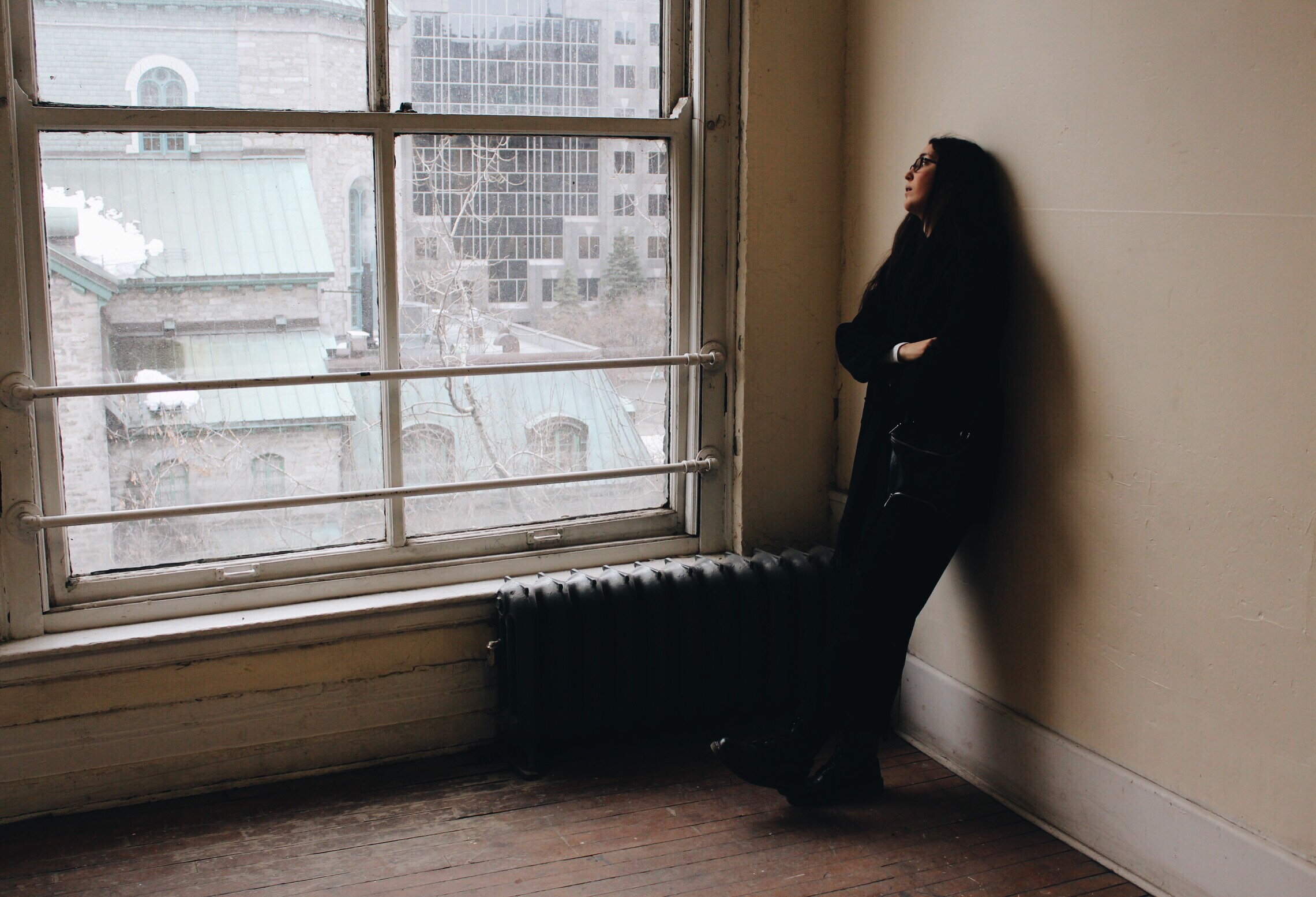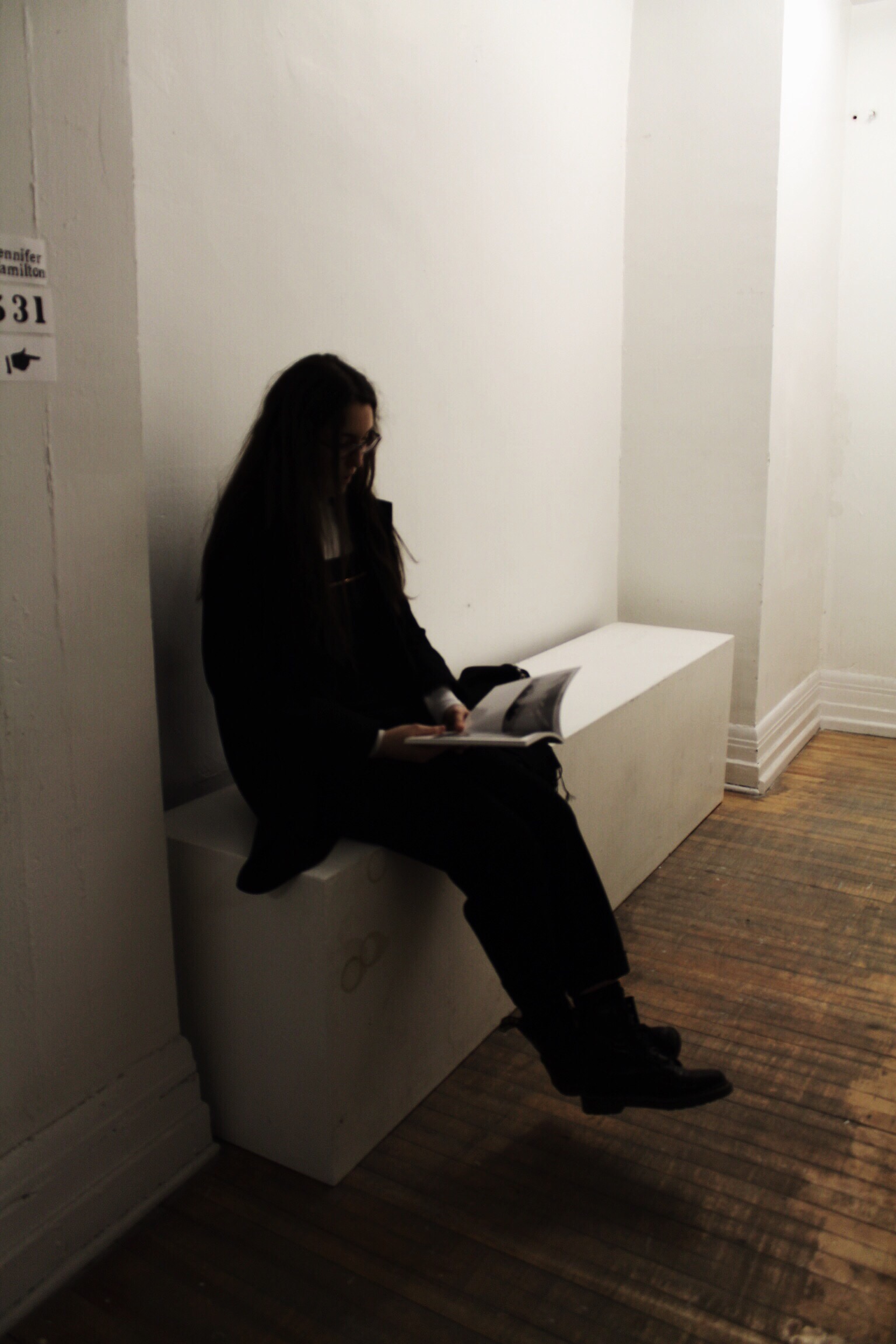 ---
December 2014 Playlist
Wednesday, December 17th, 2014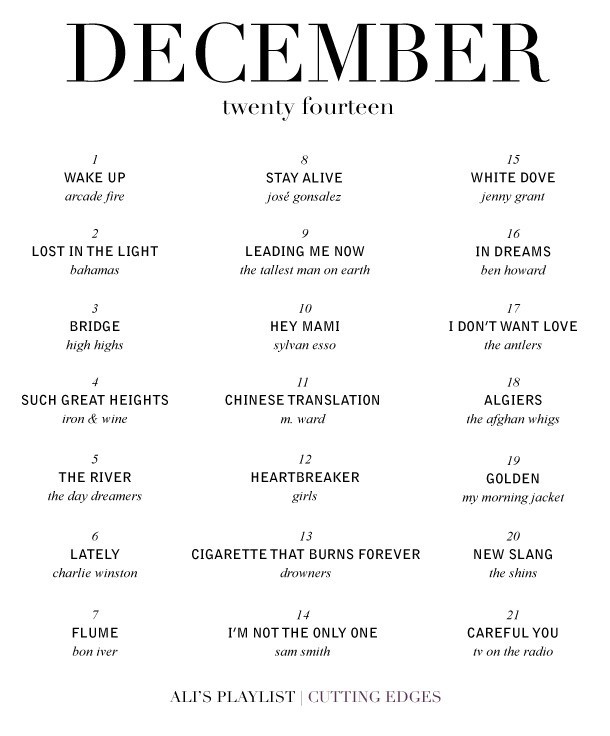 It's been a while, hasn't it? I'm so excited for this playlist, because it's one of cheer and happiness, filled with a curated selection of my favourite songs of the moment. Some old but a lot new, by excellent bands and artists. A lot of them have that moody vibe, but lately it seems that is all I'm listening to… Nonetheless, I hope you enjoy them all, and take a listen to the Rdio playlist below, or click here for the full page.
---
Fall To Do List
Saturday, October 18th, 2014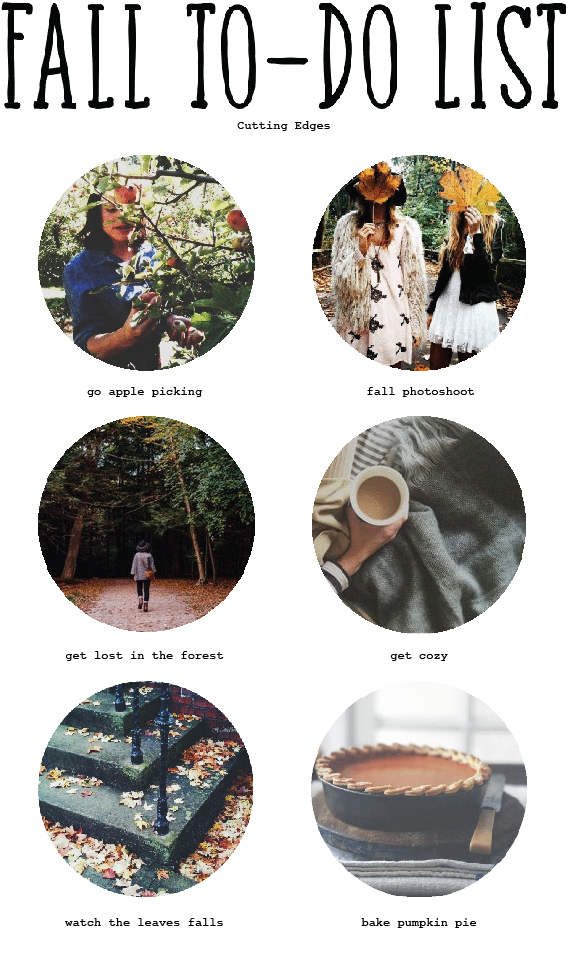 Ever sitting in your home, staring outside at the beautiful red, orange and yellow leave, and wondering what to do with yourself on such a beautiful fall day? Look no further! I complied a list of things that will perfectly place you into the fall mood. Enjoy the rest of this lovely season!
---
October 2014 Playlist
Saturday, October 4th, 2014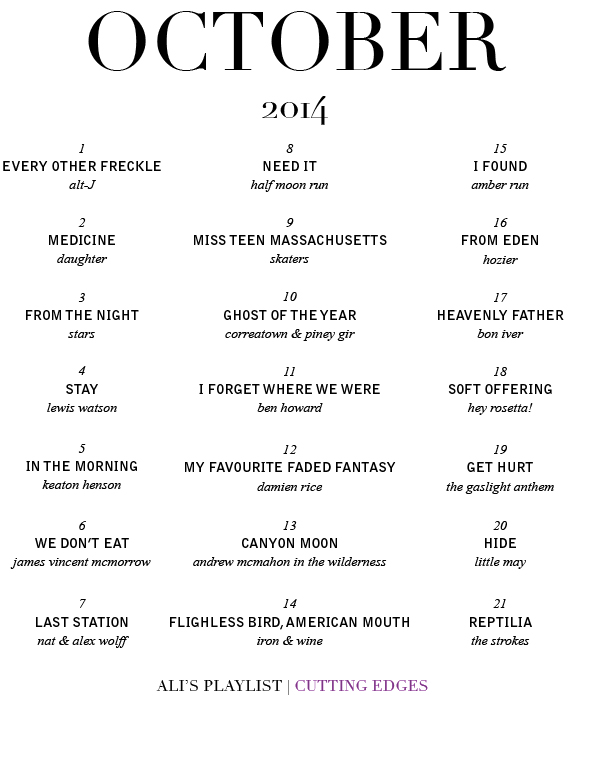 October is a wonderful time of year. It's not too cold that you cringe when you step out the door, nor is it too hot that you can't sport those lovely wool sweaters. For us Canadians, thanksgiving is in october, and it's perfect apple picking season. Basically, it's the coziest season. This month's playlist stays true to the feelings of october with a large variety of singer/songwriters, indie and folk artists. They will surely fit into the comfort of october! Enjoy!
---
5 Days in New York
Tuesday, September 23rd, 2014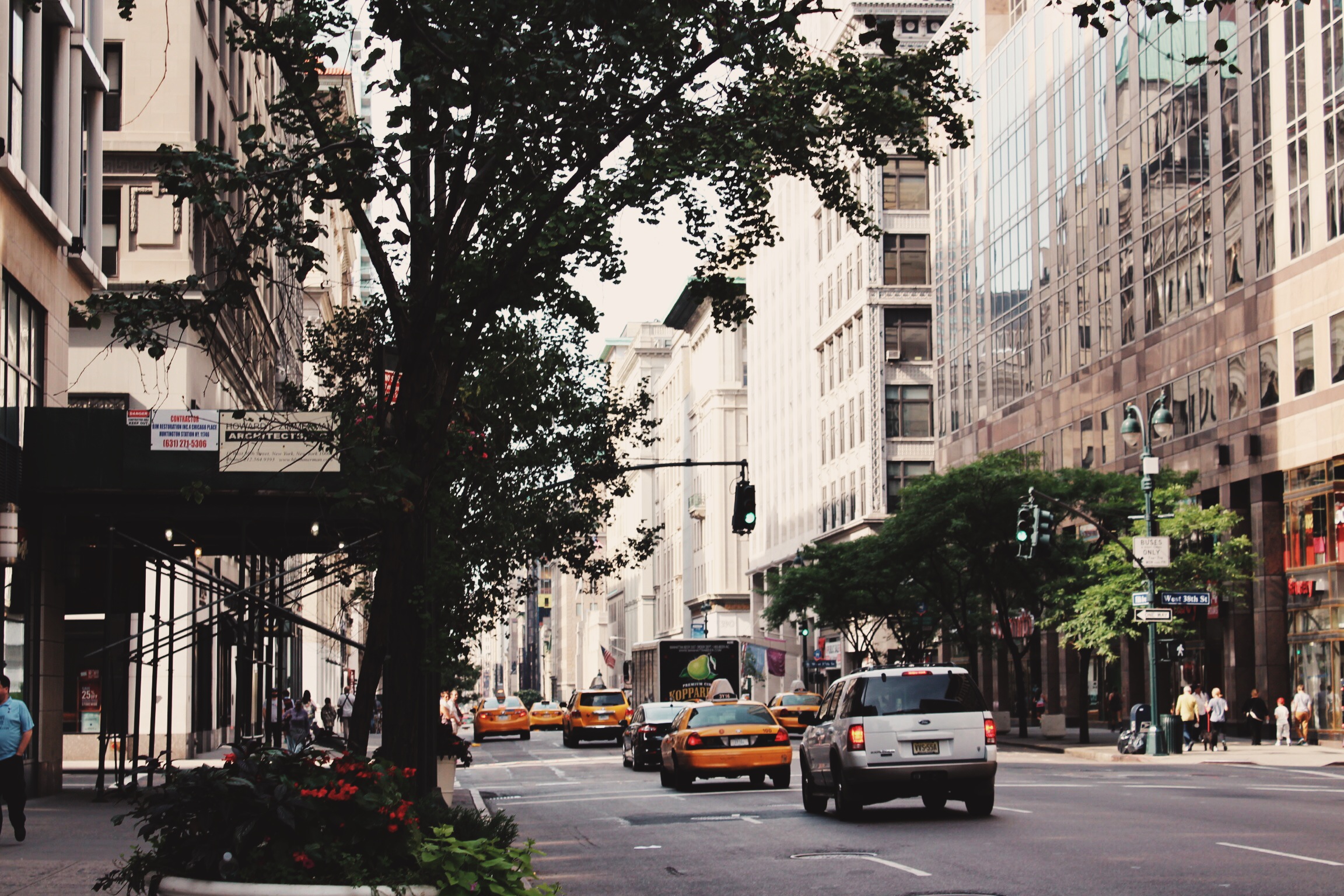 Greenwich Village
Washington Square Park is the perfect place to start in Greenwich Village. I love the calm, relaxed vibe of the busking musicians, and the small crowds of hip NYU students. Plus, it's such a beautiful place, and the small dog park is always filled with cute dogs!
We went to Rosemary's for lunch. It was a great Italian restaurant. Their panini sandwiches were delicious, and the overall decor of the restaurant made it a fabulous find. Plus, they have a rooftop garden overlooking the village.
For music lovers, Other Music on 4th street has a great cd and record selection. Lafayette also has a wonderful bakery worth indulging.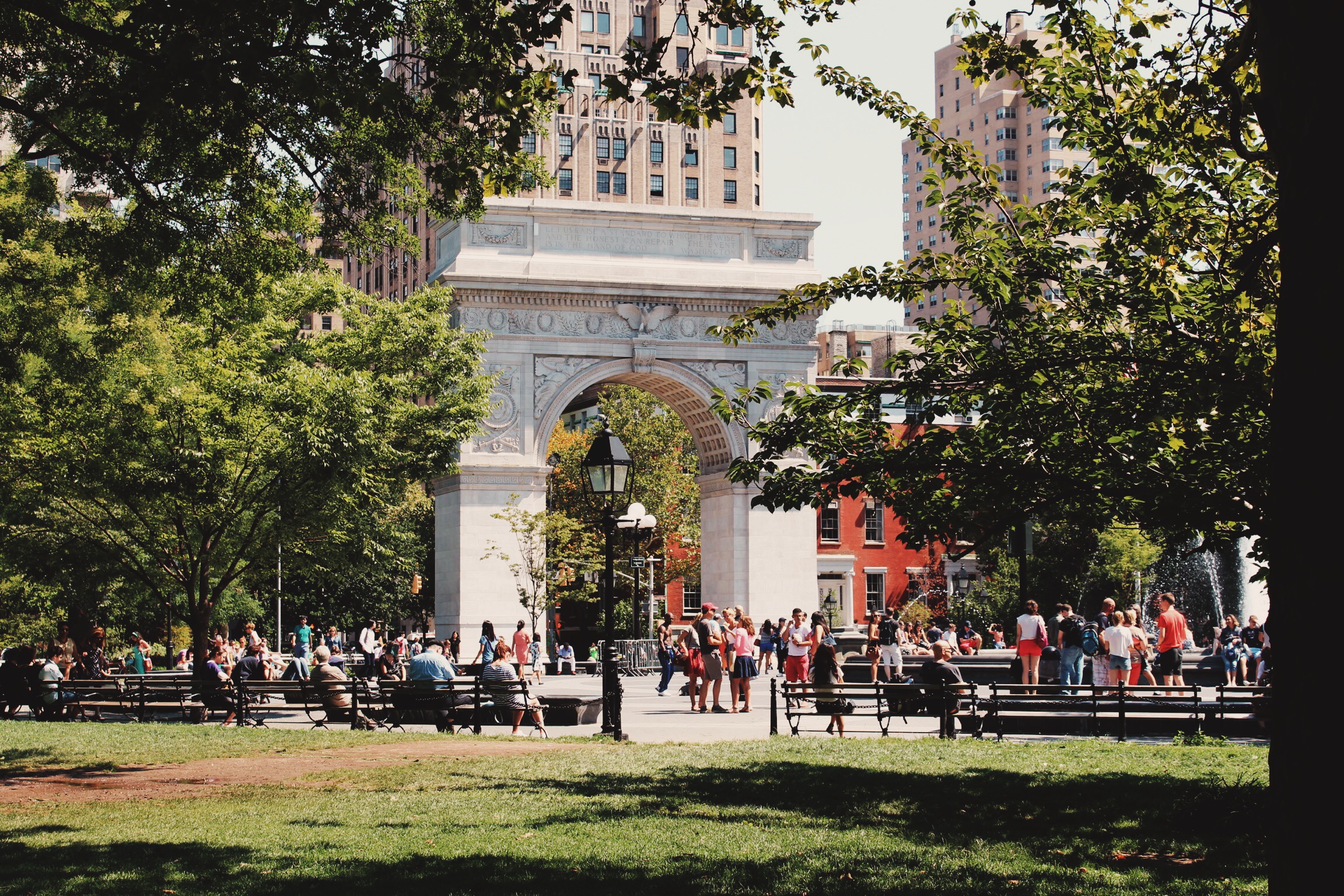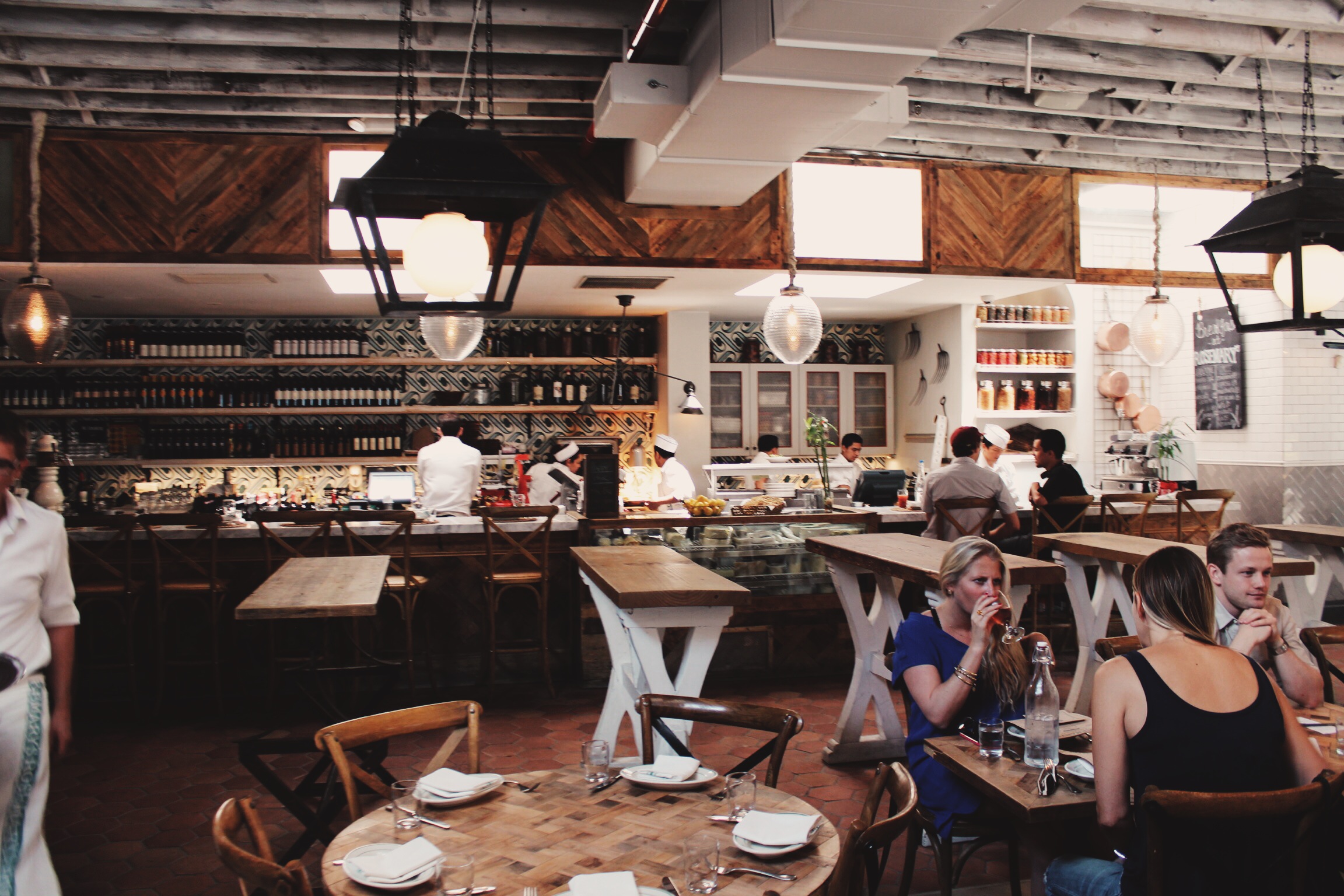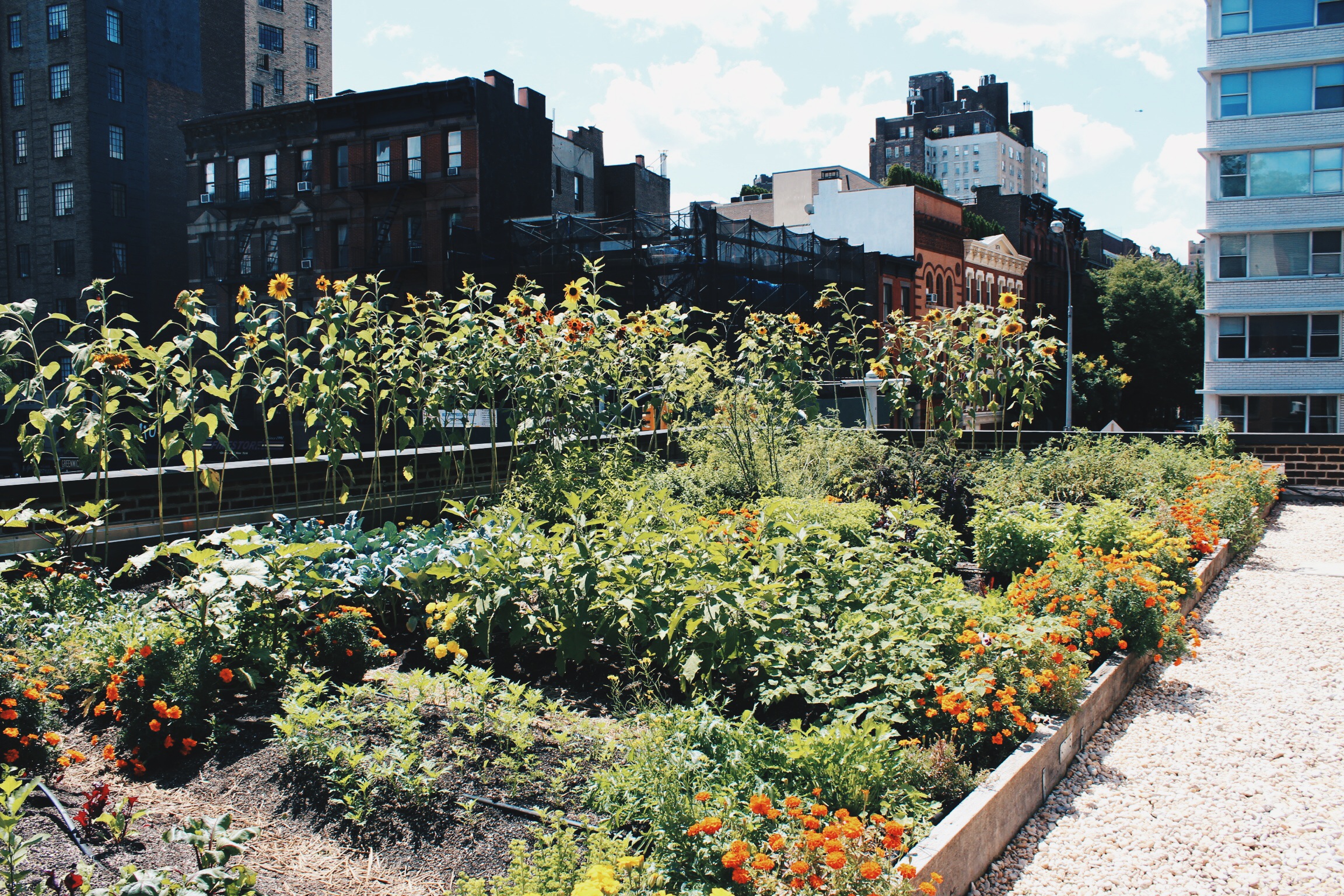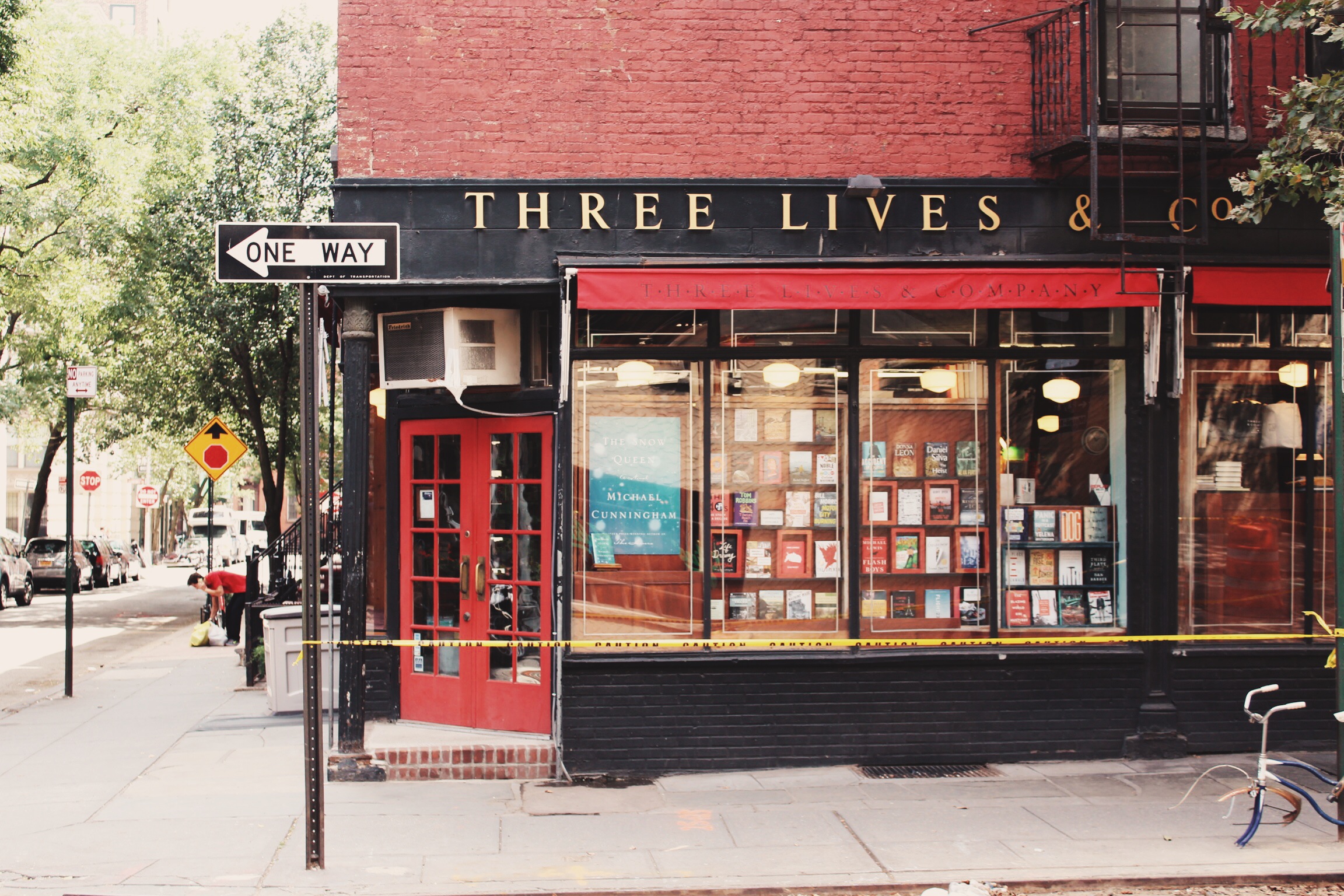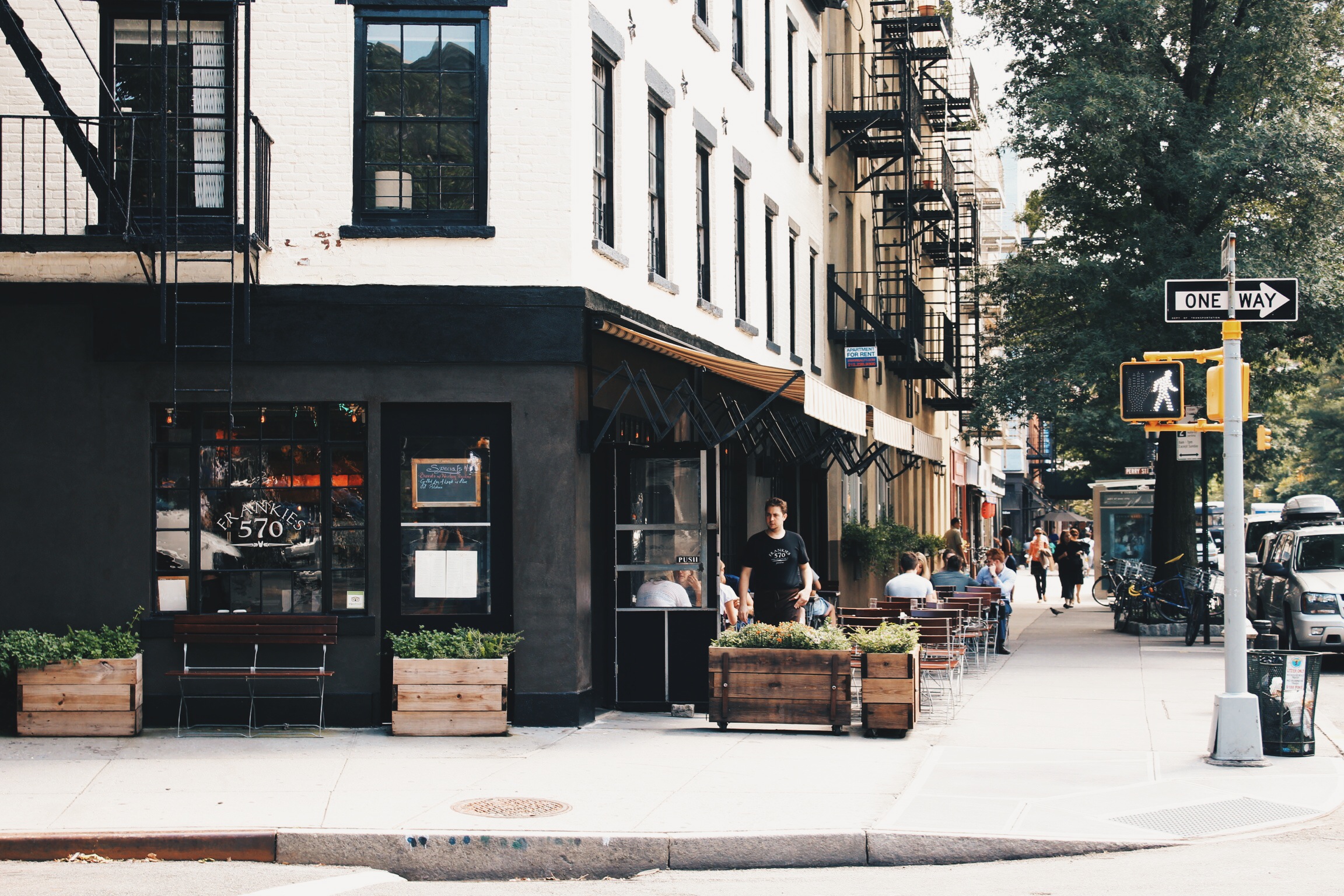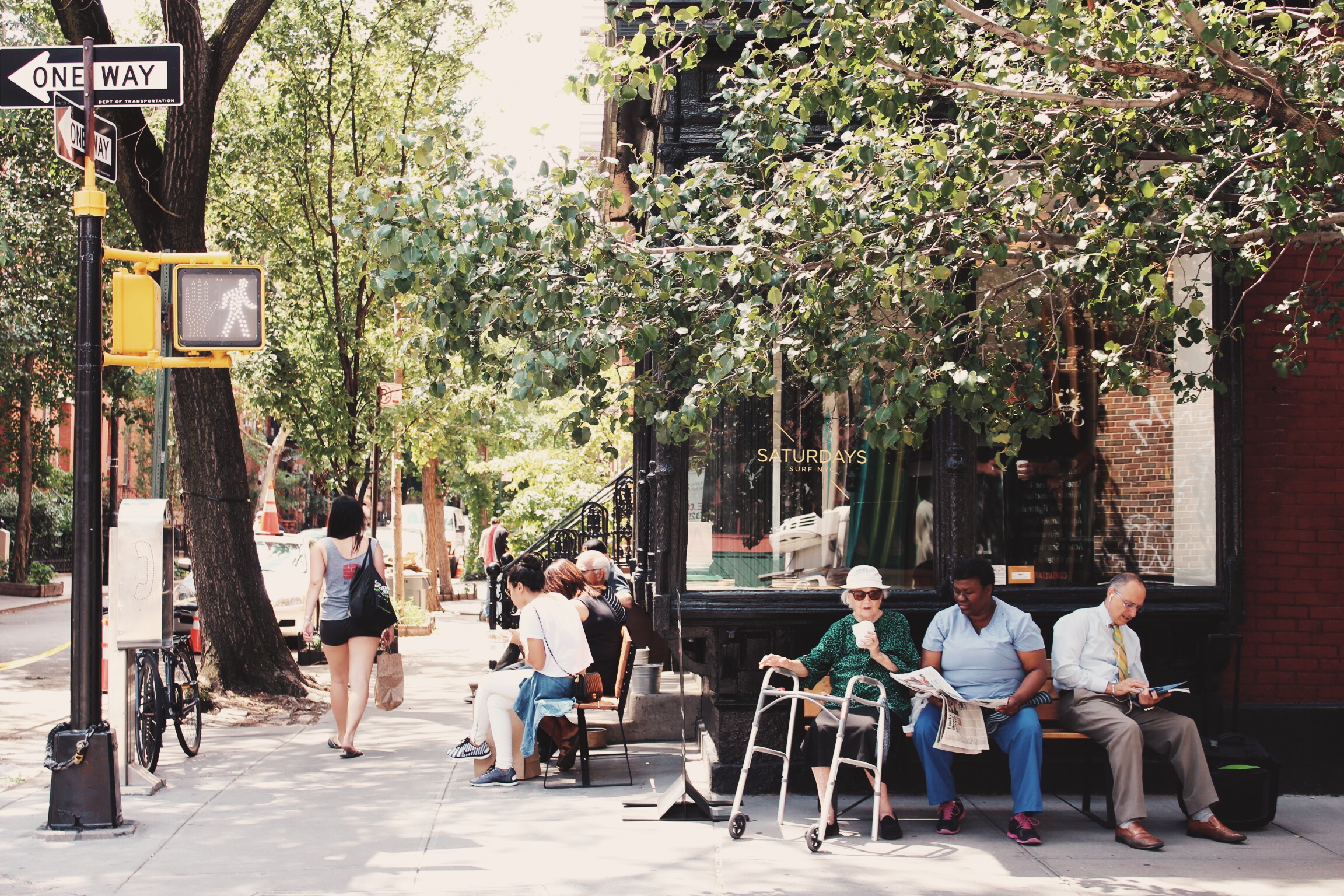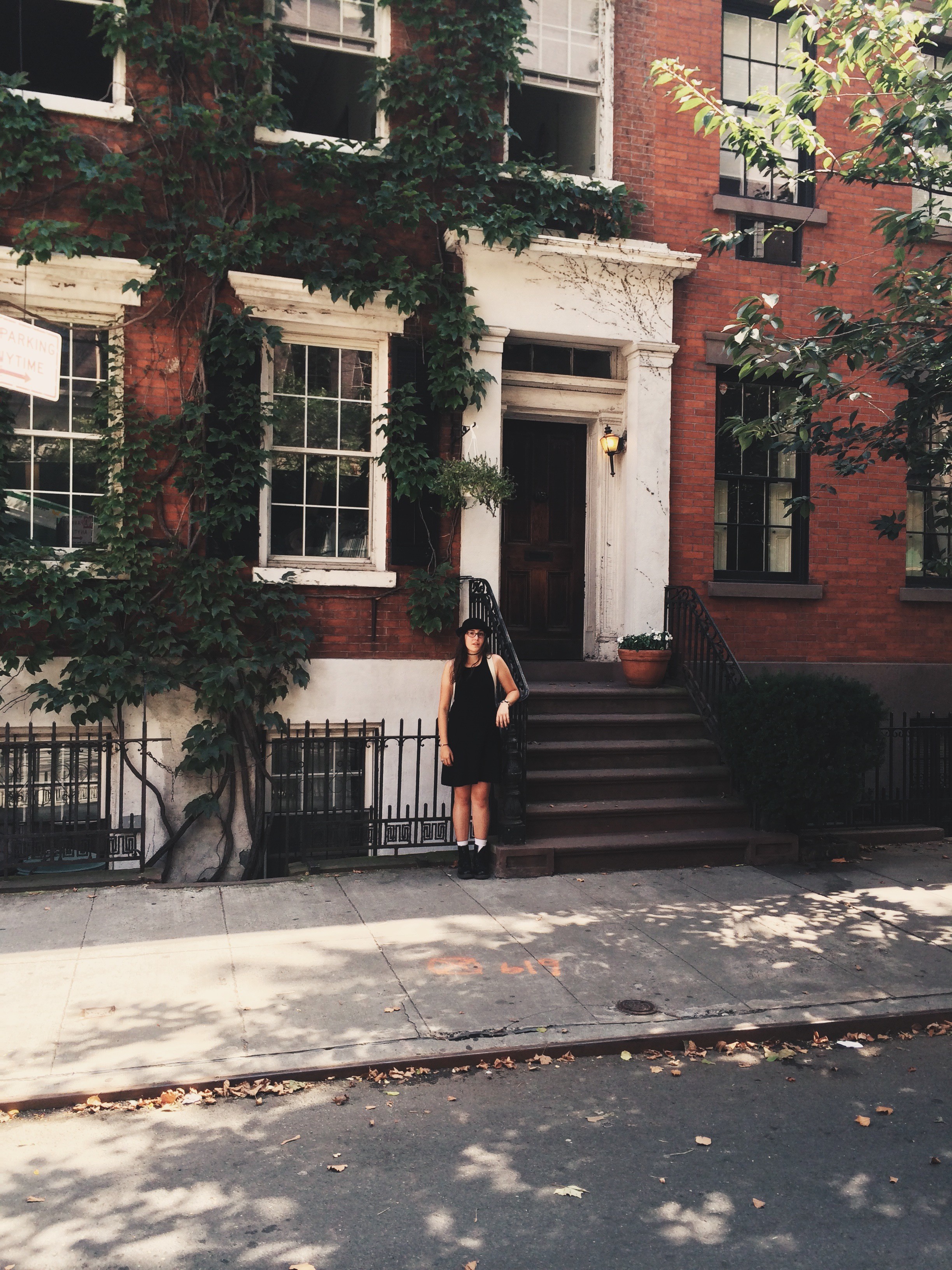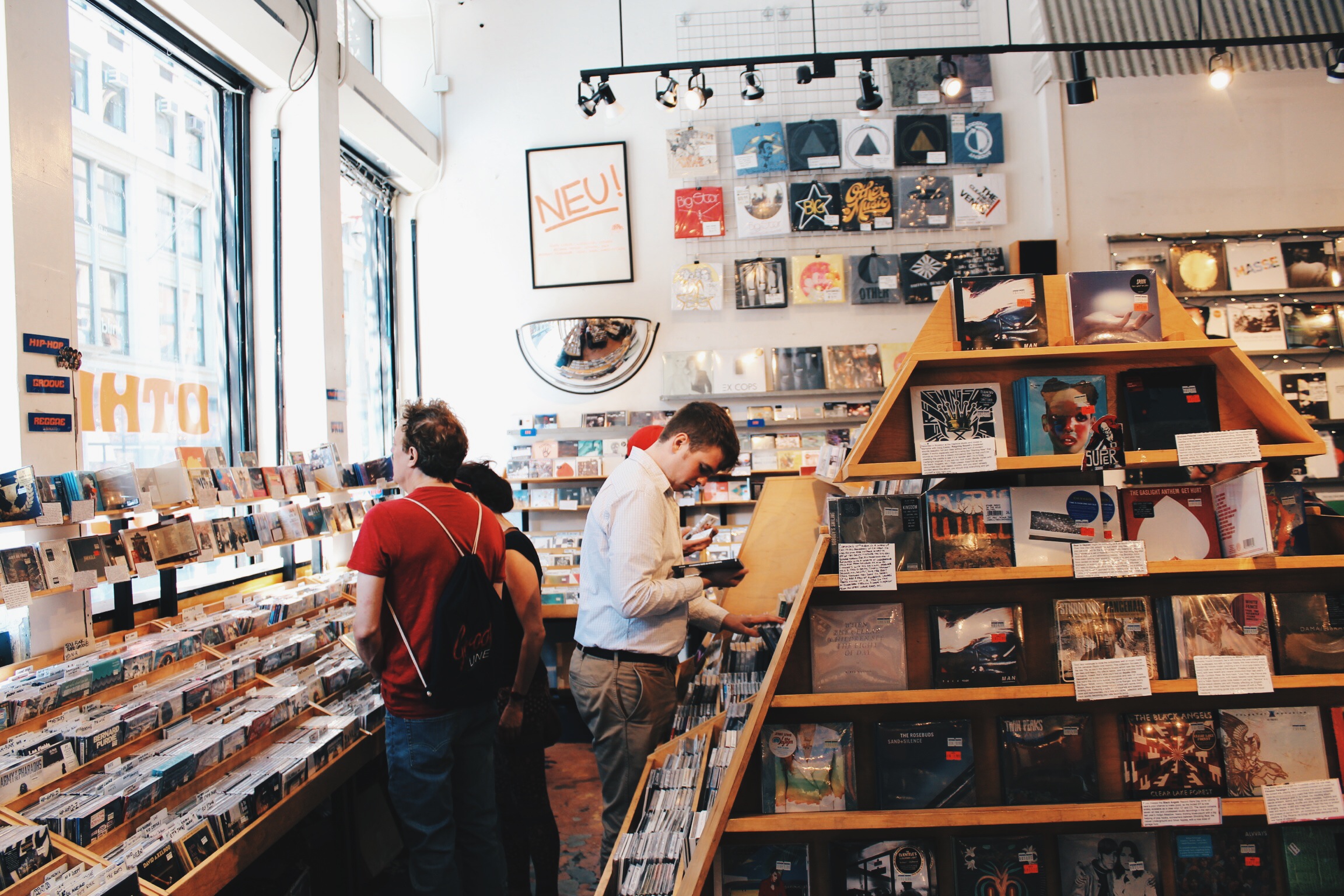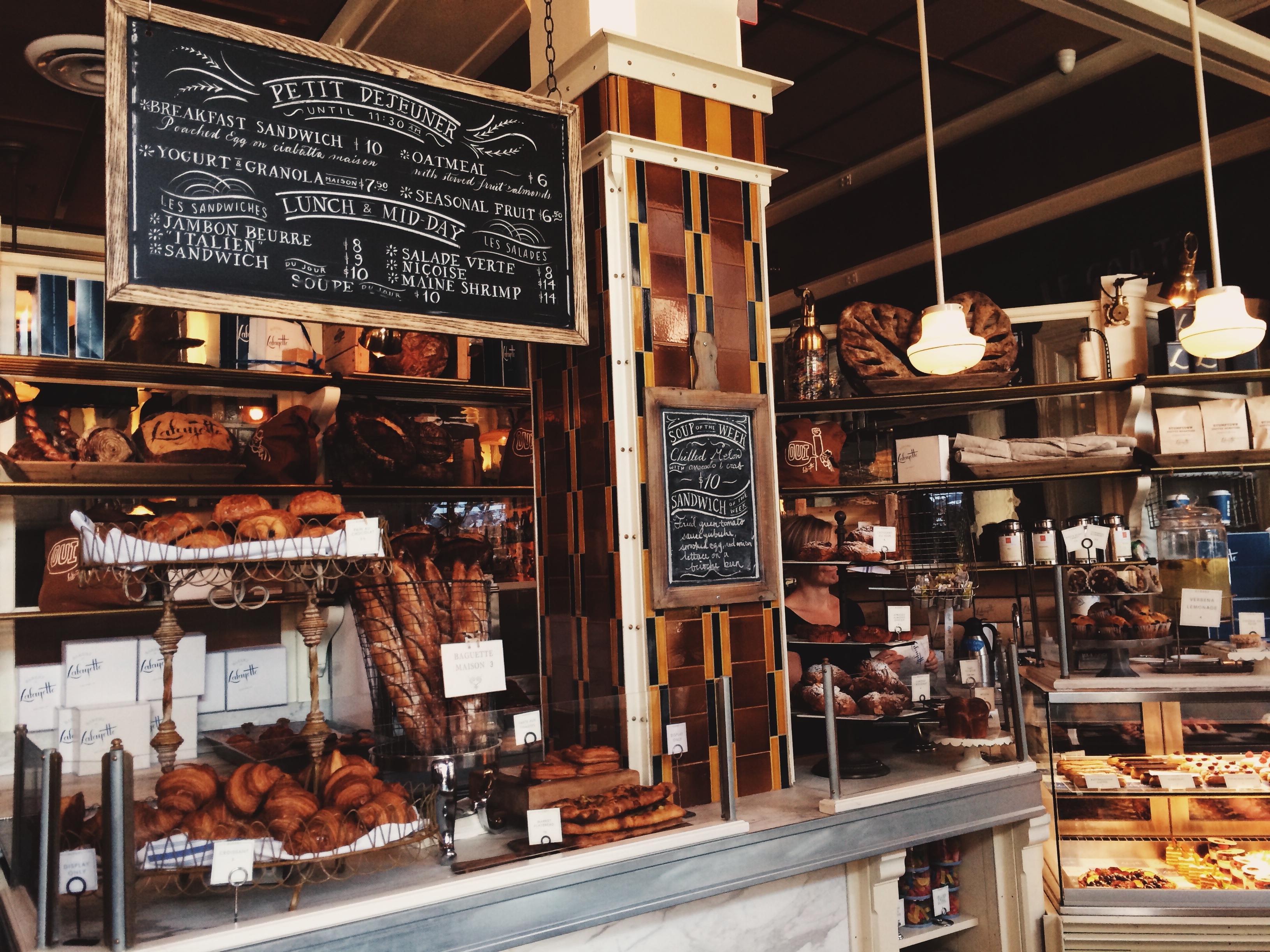 Williamsburg
Williamsburg is a quaint, beautiful area; the perfect place to get away from the hustle and bustle of the big city. It's also only a couple of subway stops on the E train from Manhattan. Definitely something I recommend trying. Get off at Bedford Ave, and you're right in the middle of it all.
We visited two flea markets. The first was Artists & Fleas, an indoor, artisan-styled market. The second was Brooklyn Flea in Williamsburg, a typical outdoor market with a huge selection and a bunch of great finds!
Walking along Bedford Ave, we stopped for bagels at Bagelsmith. They were amazing! The small bakery had a good dozen different bagels, and another dozen different cream cheeses, from jalapeño to apple cinnamon, and everything in between!
Another great thing about Williamsburg is the view of Manhattan. If you walk down to the water, you can see a wonderful skyline of the east side.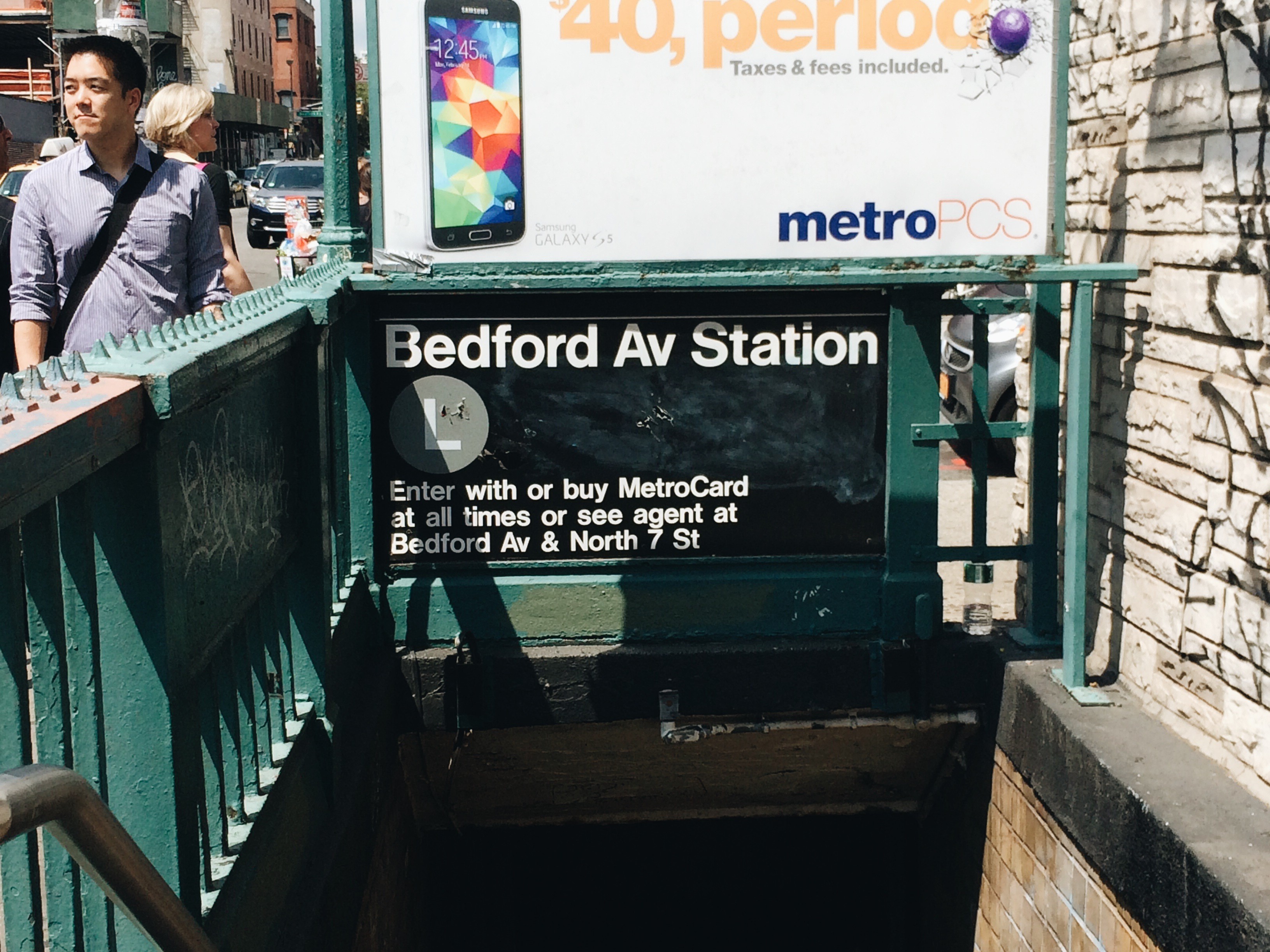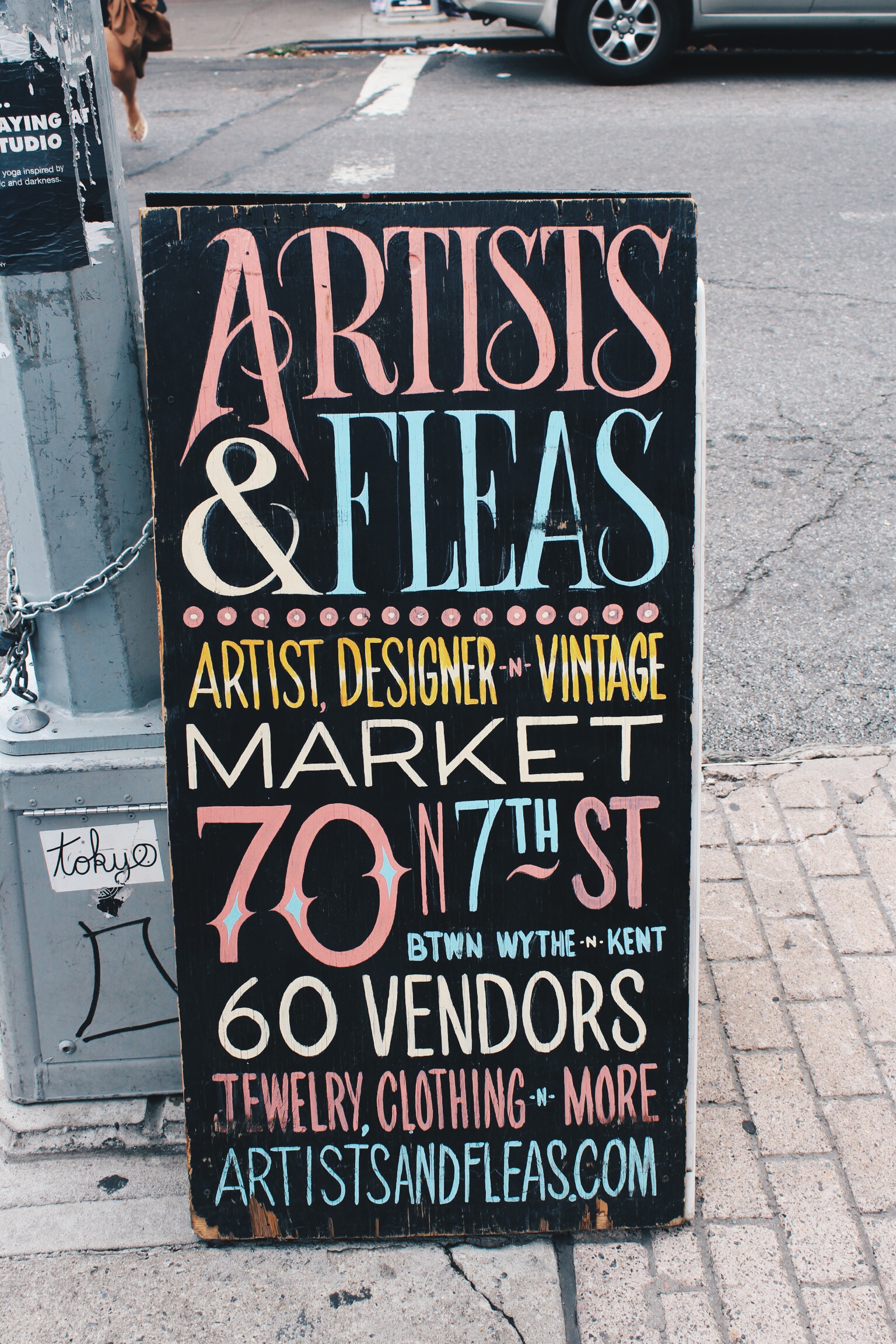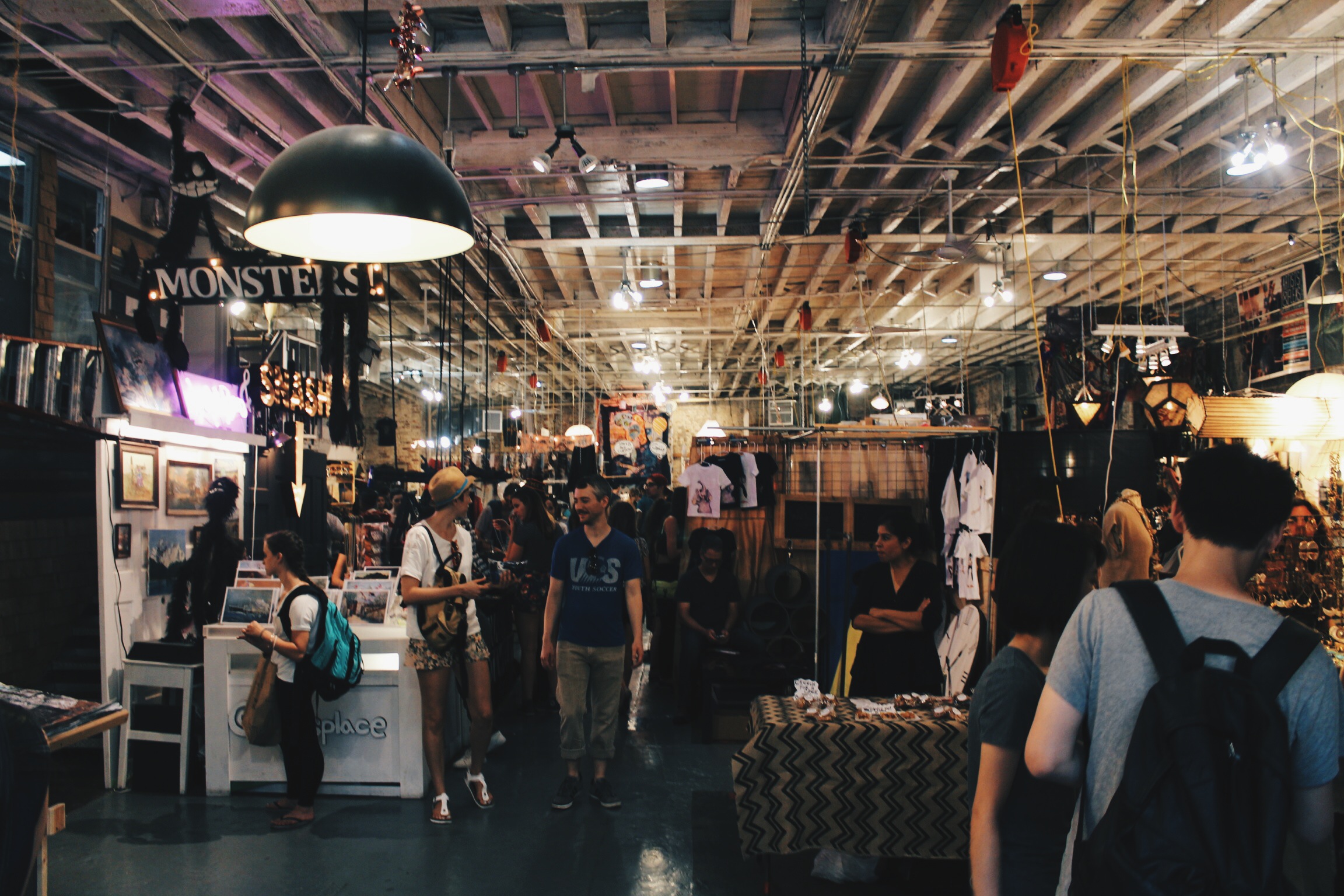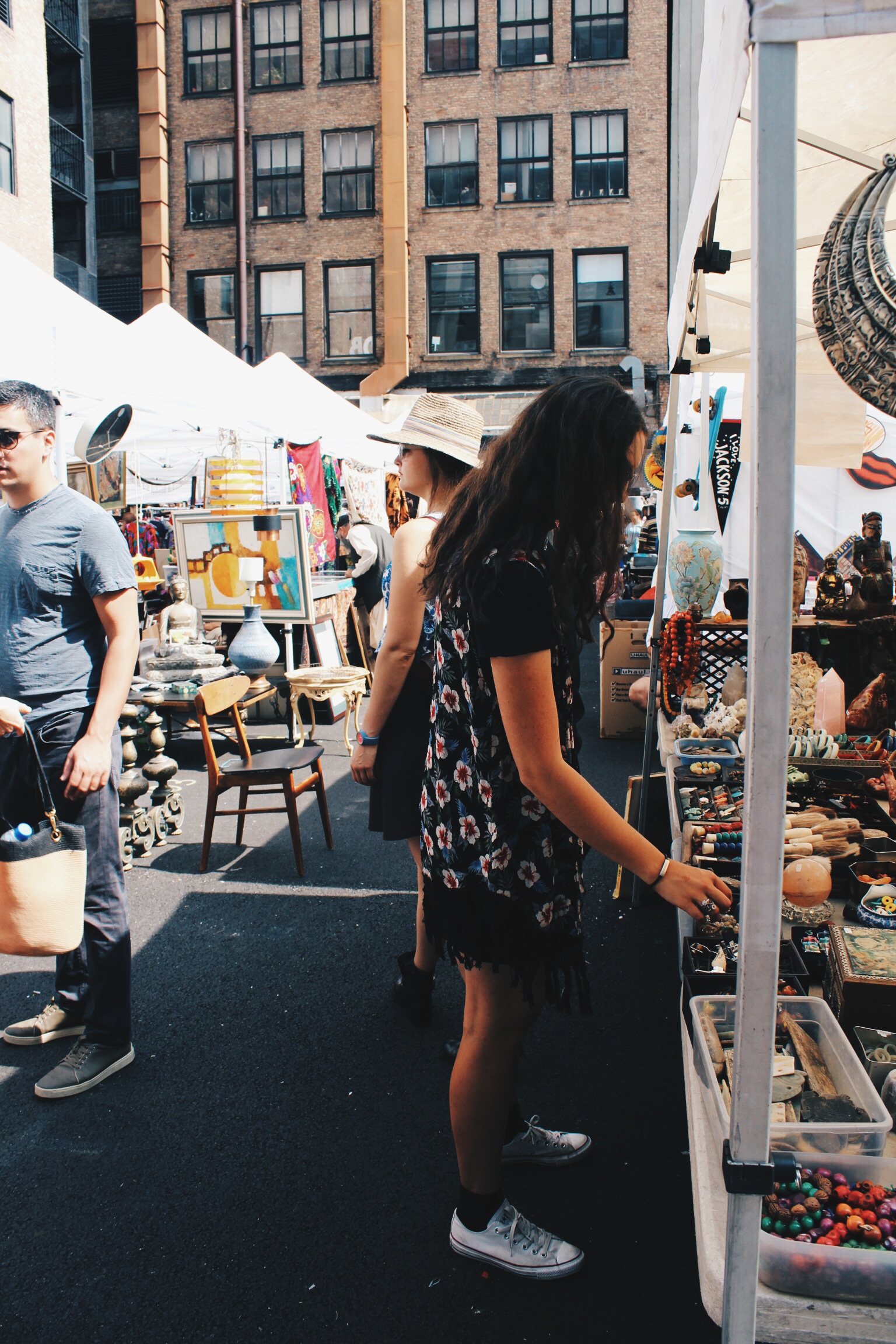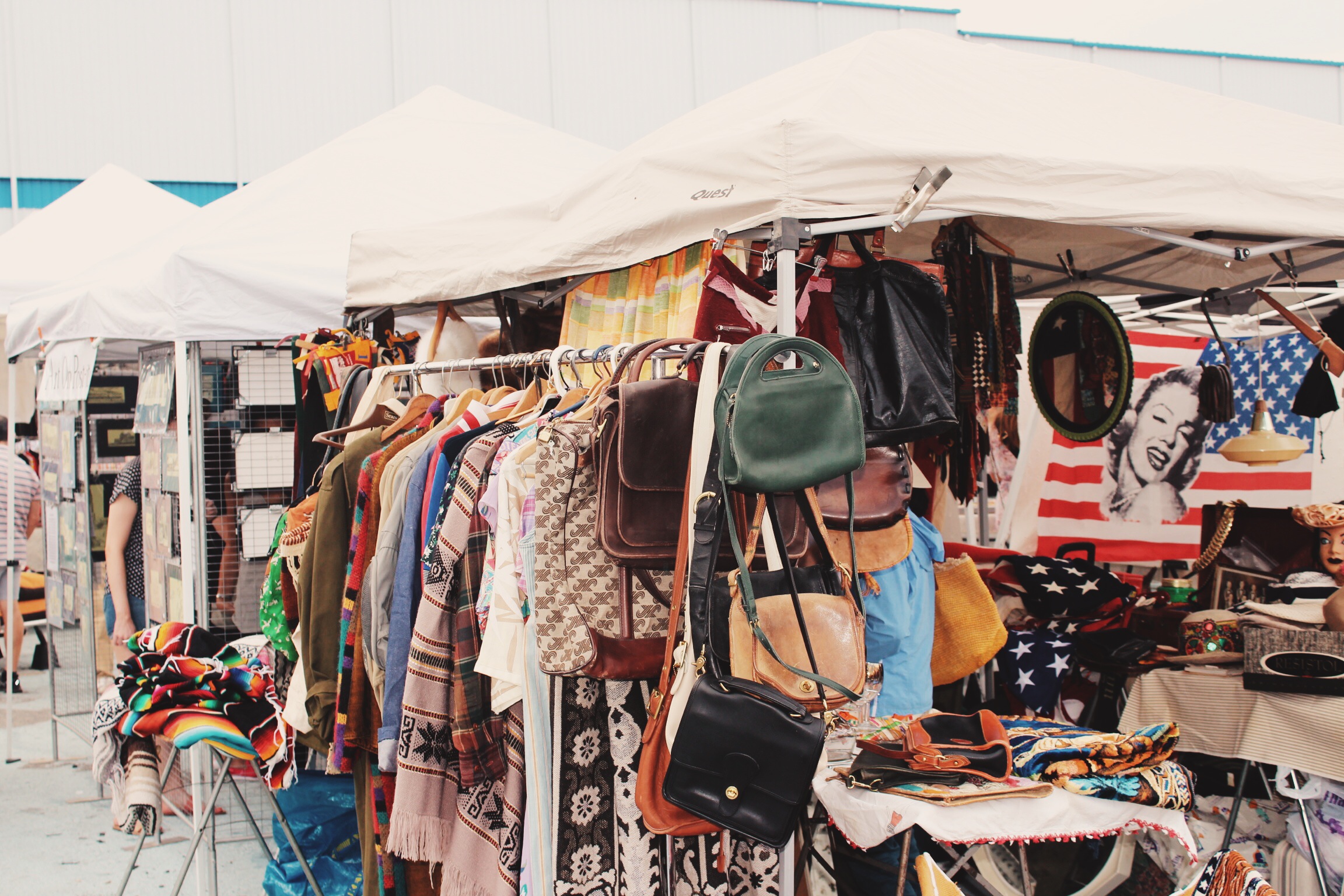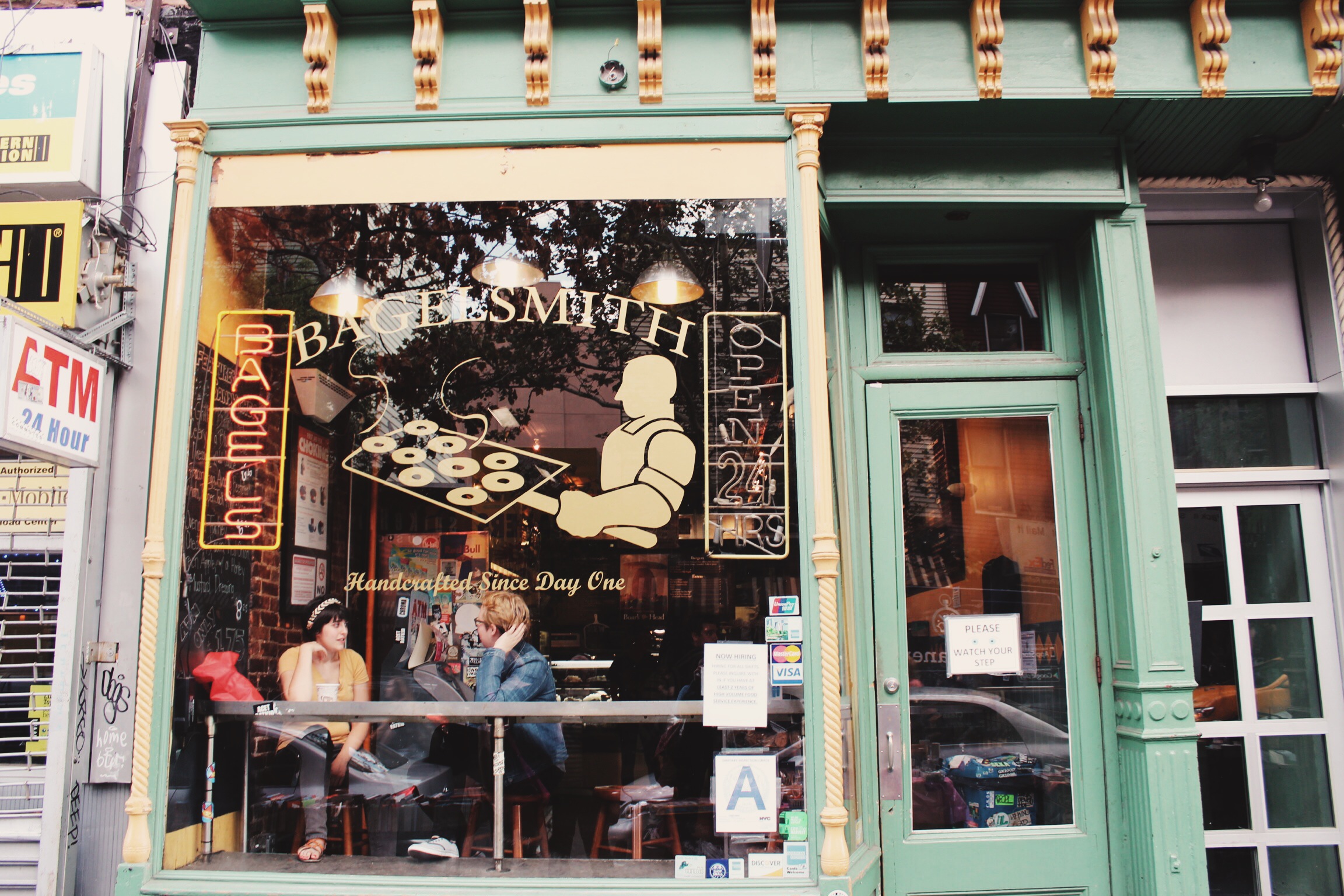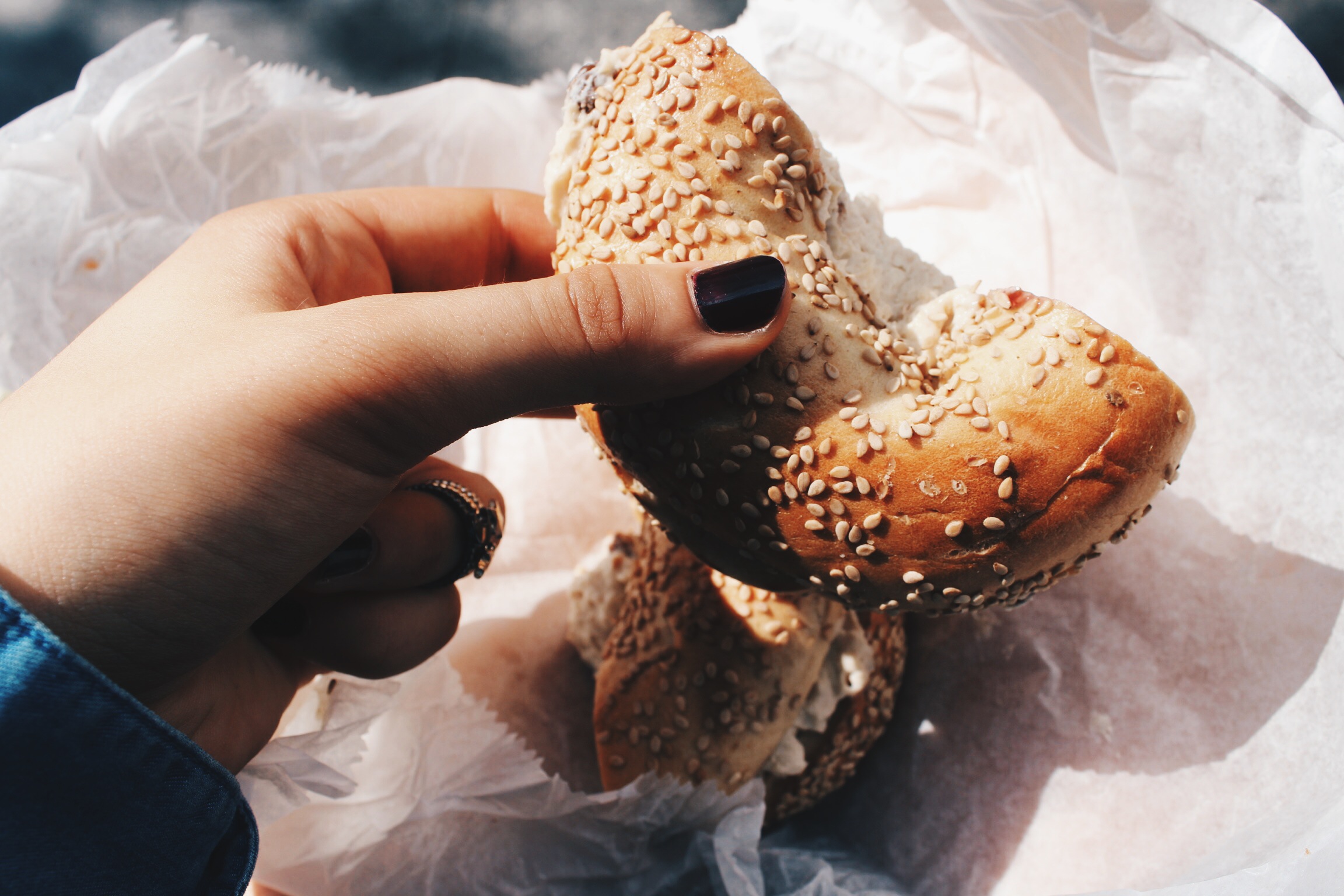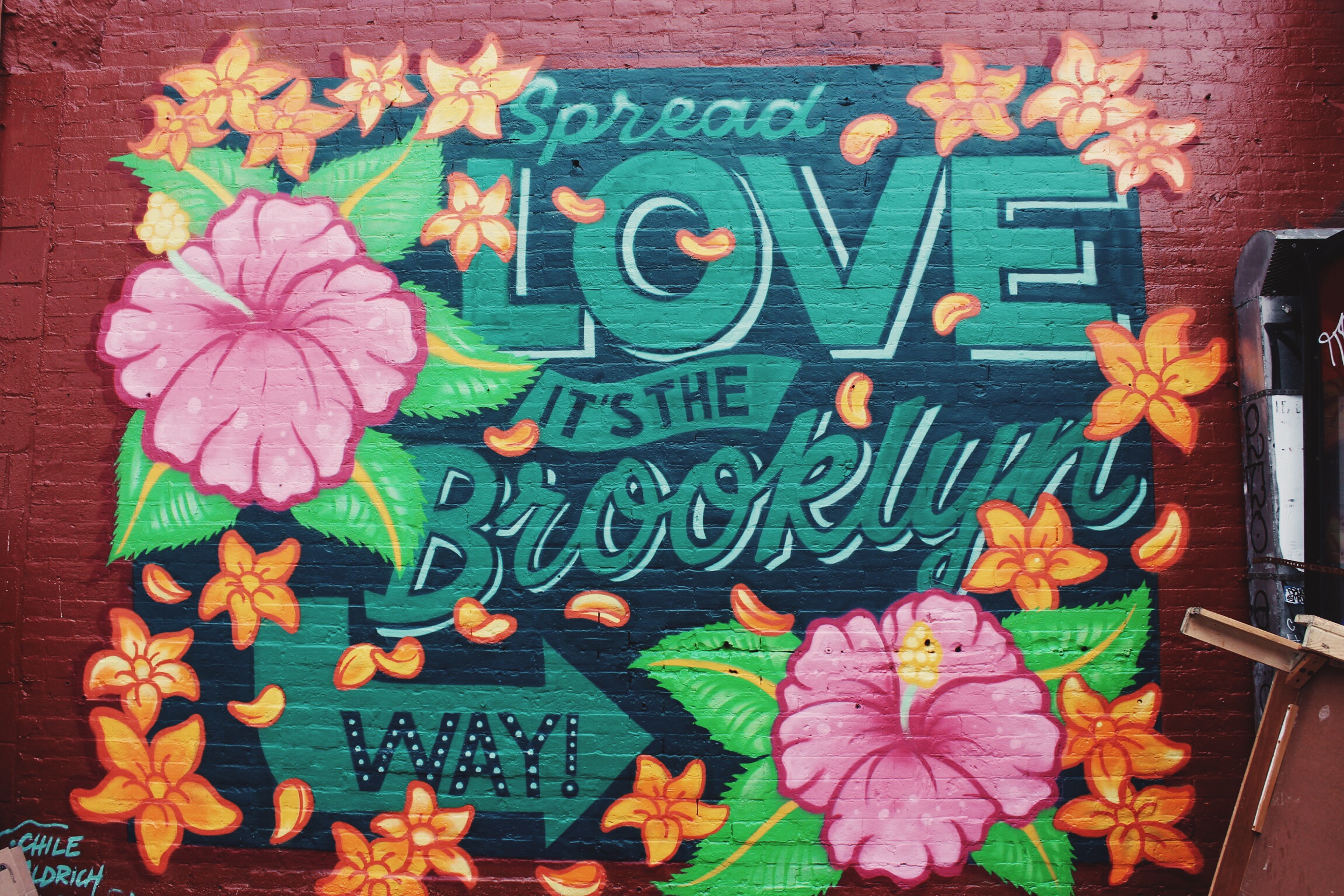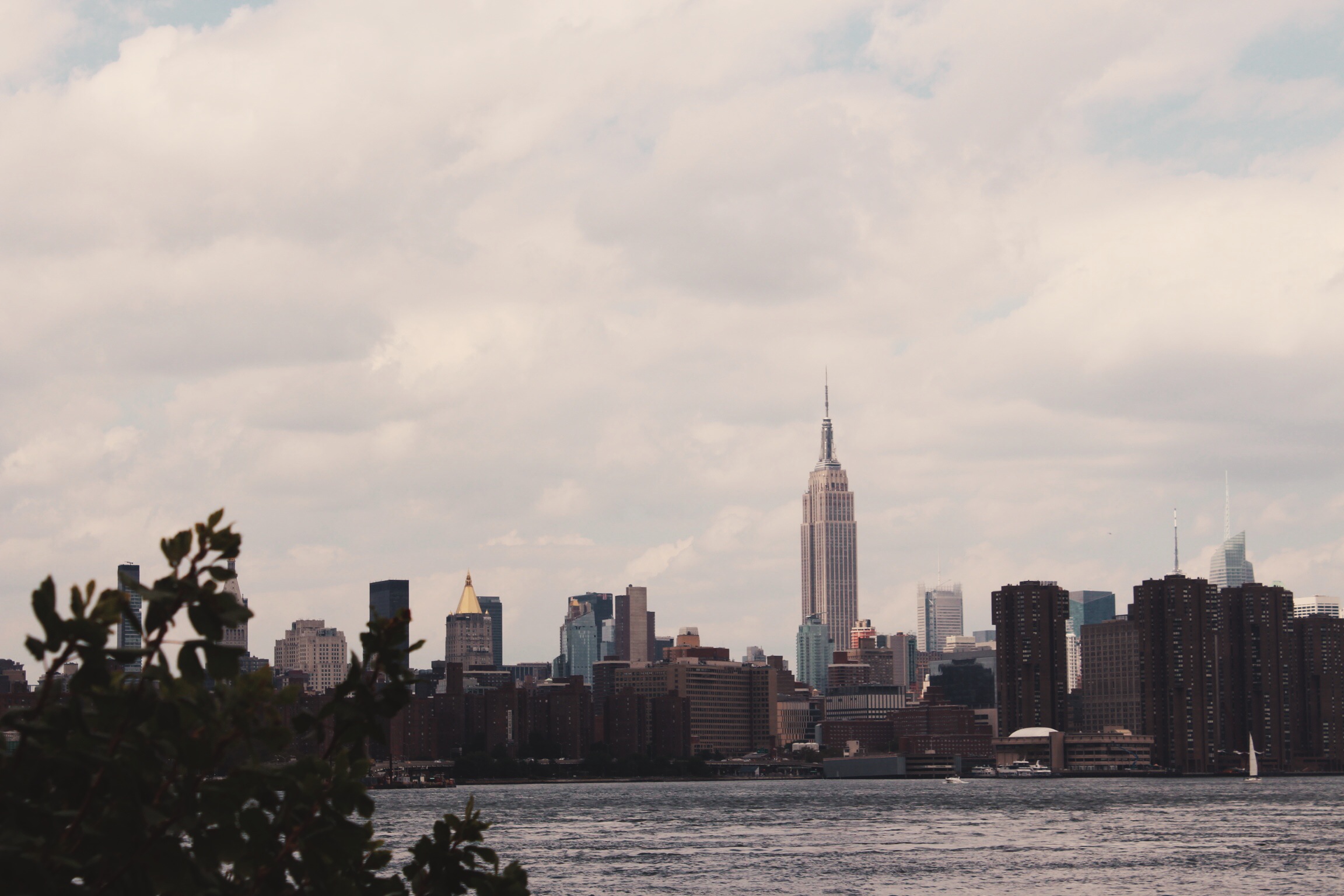 Midtown
One of New York's many wonders is the food. They have amazing restaurants of all sorts. Eataly is a fabulous restaurant/market in the heart of New York. Besides the four restaurants it occupies, including a pizza/pasta, a seafood, a meat and a Nutella one, it also has a bunch of markets. Cheese, produce, meat, poultry, fish and pastries are among the various different areas of this large supermarket. They even have a selection of pre-made foods, and a cafe.
Across the street, inside Madison Square Park, is one of the many locations of the Shake Shack. Specializing in hot dogs, milkshakes and burgers, this restaurant is always packed, from the moment it opens until the last second before closing. Nonetheless, the long, very long, line is worth the wait.
As for shopping, the Club Monaco on Fifth Ave in the Flatiron district is wonderful. Not only does it have beautiful clothing, but it is also equipped with a gorgeous library of books to purchase, or just read on one of the few couches. Plus, attached to the bookstore is a Toby's Estate coffee shop.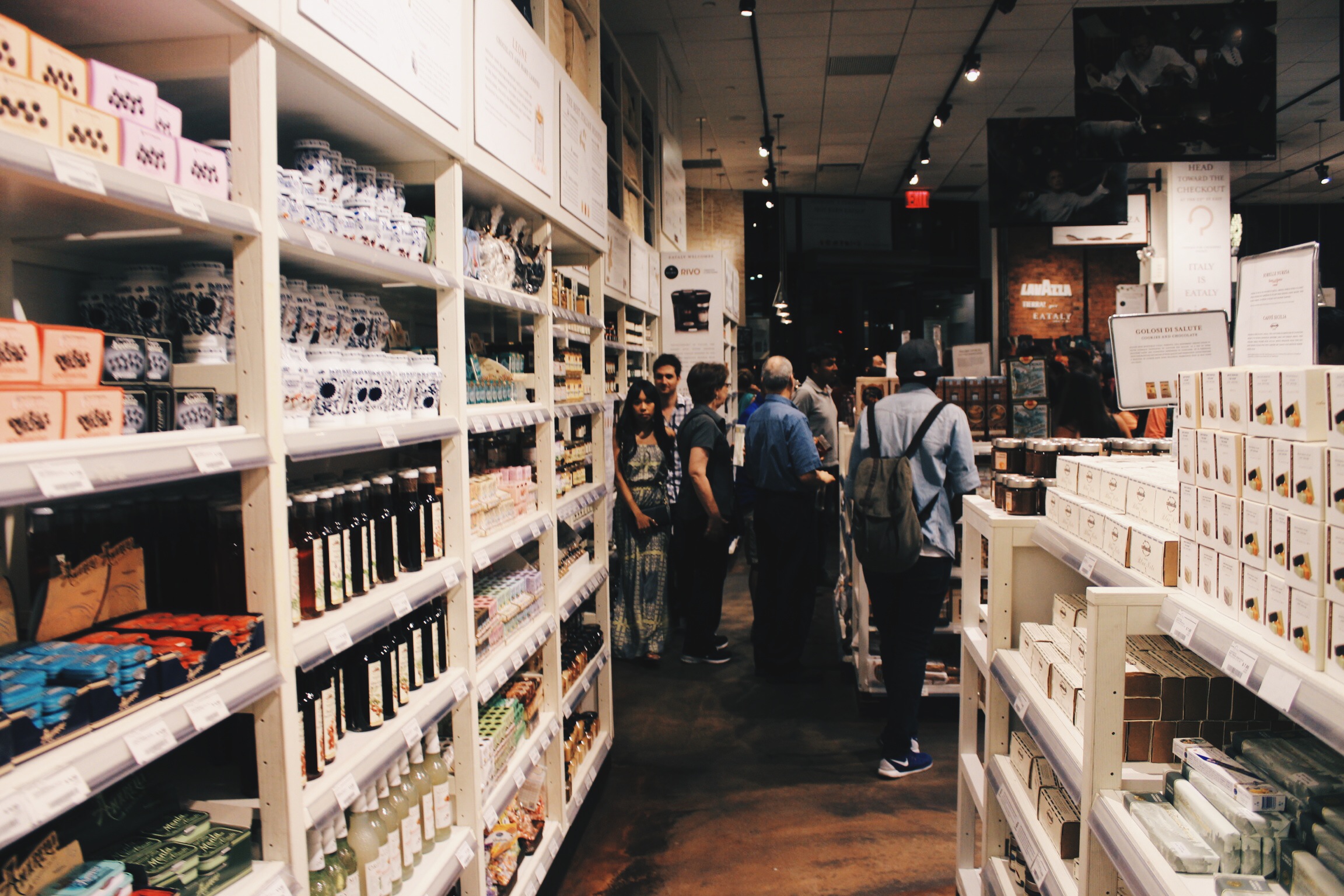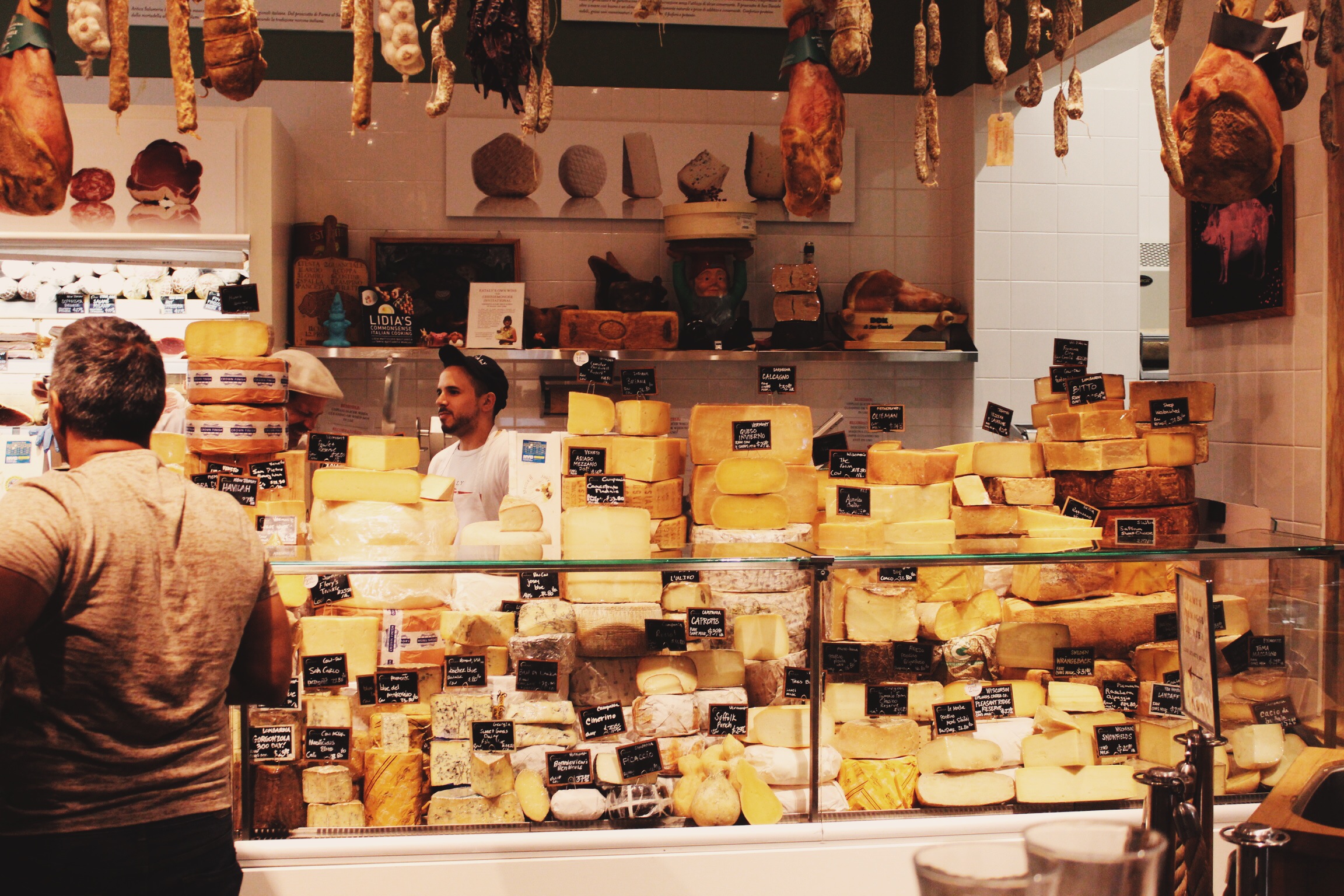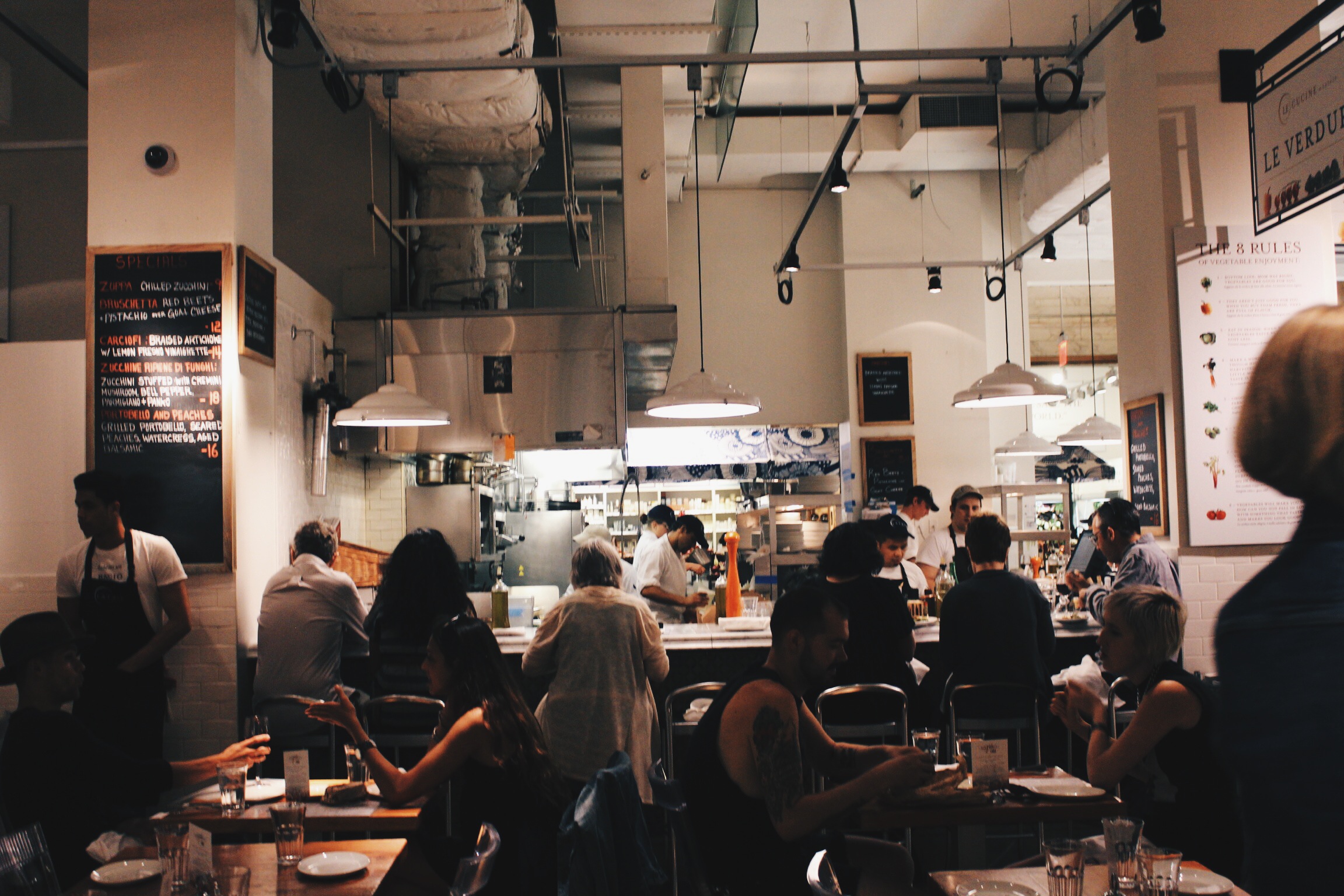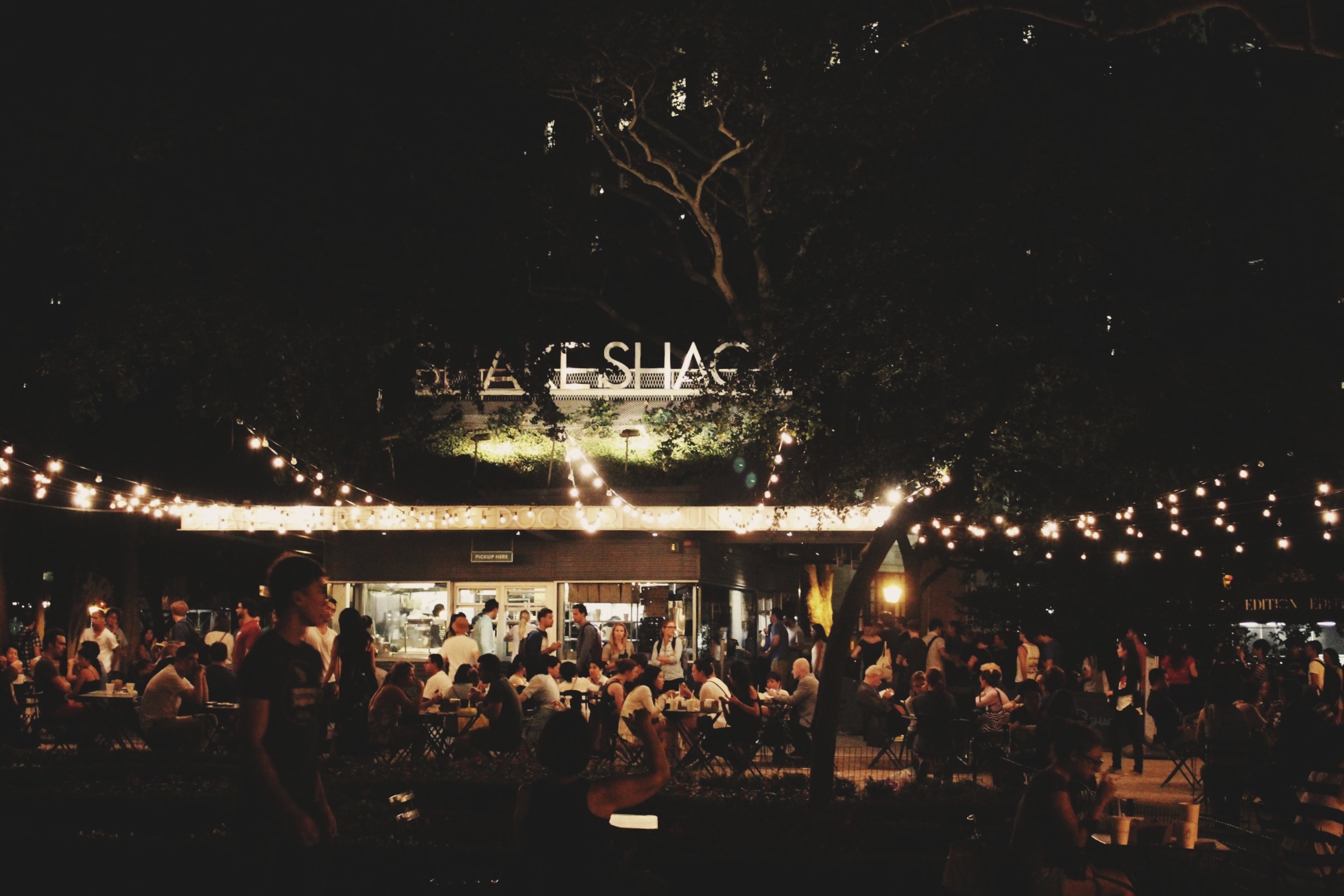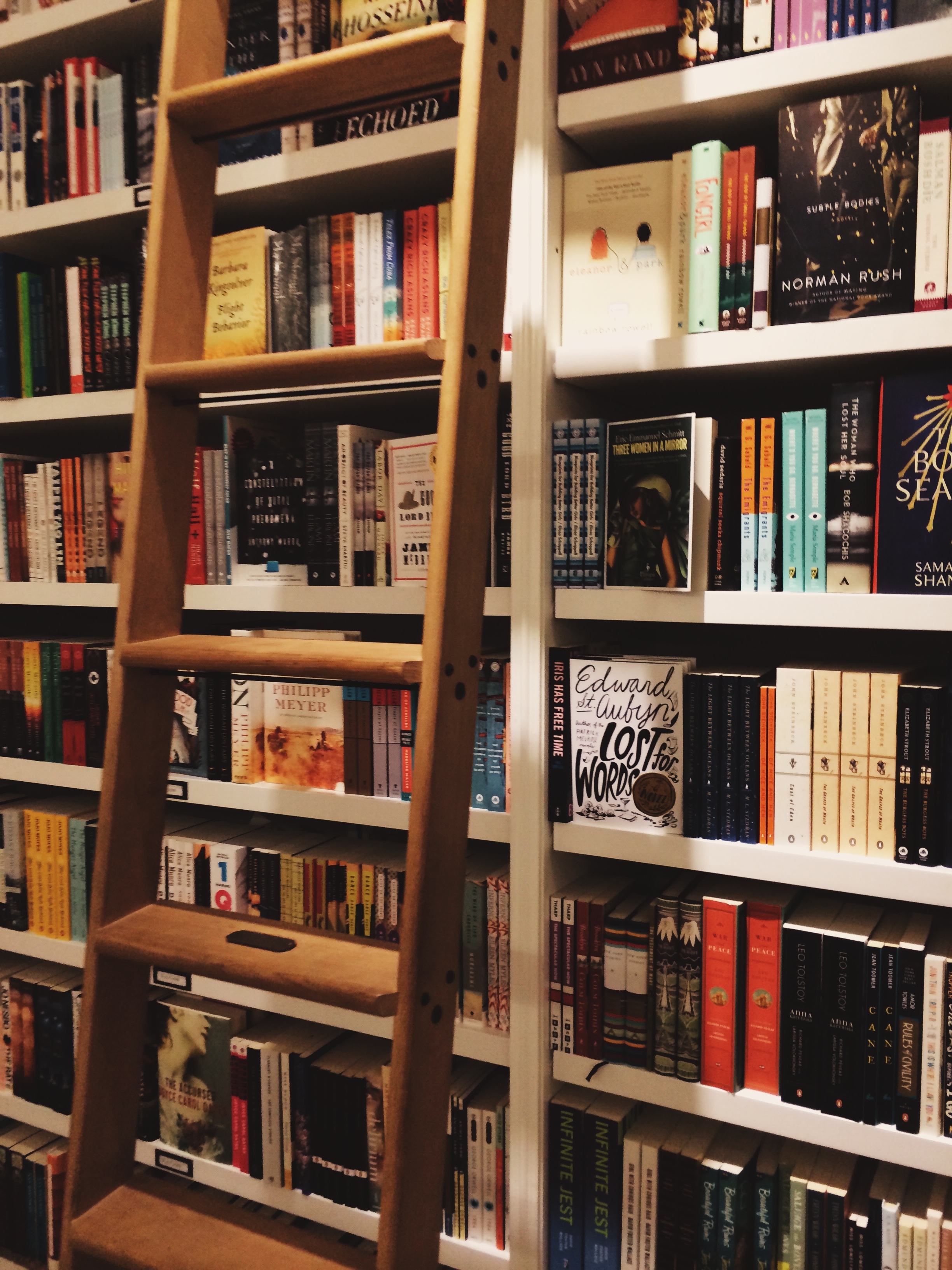 Financial District/Soho
As per usual, Soho is always packed with people. However, a nice change was a visit to the Financial District. Although we did visit Wall Street, my favourite place down in the south of Manhattan was the South Street Seaport. Cute boutiques, great restaurants, and amazing, innovative ideas make this place an up-and-coming hit in the city. Every friday night in the summer, they hold concerts in the main area of this pedestrian-only area.
From FiDi, you can easily walk to Soho and visit Canal street, Broadway, and other cute areas of the district.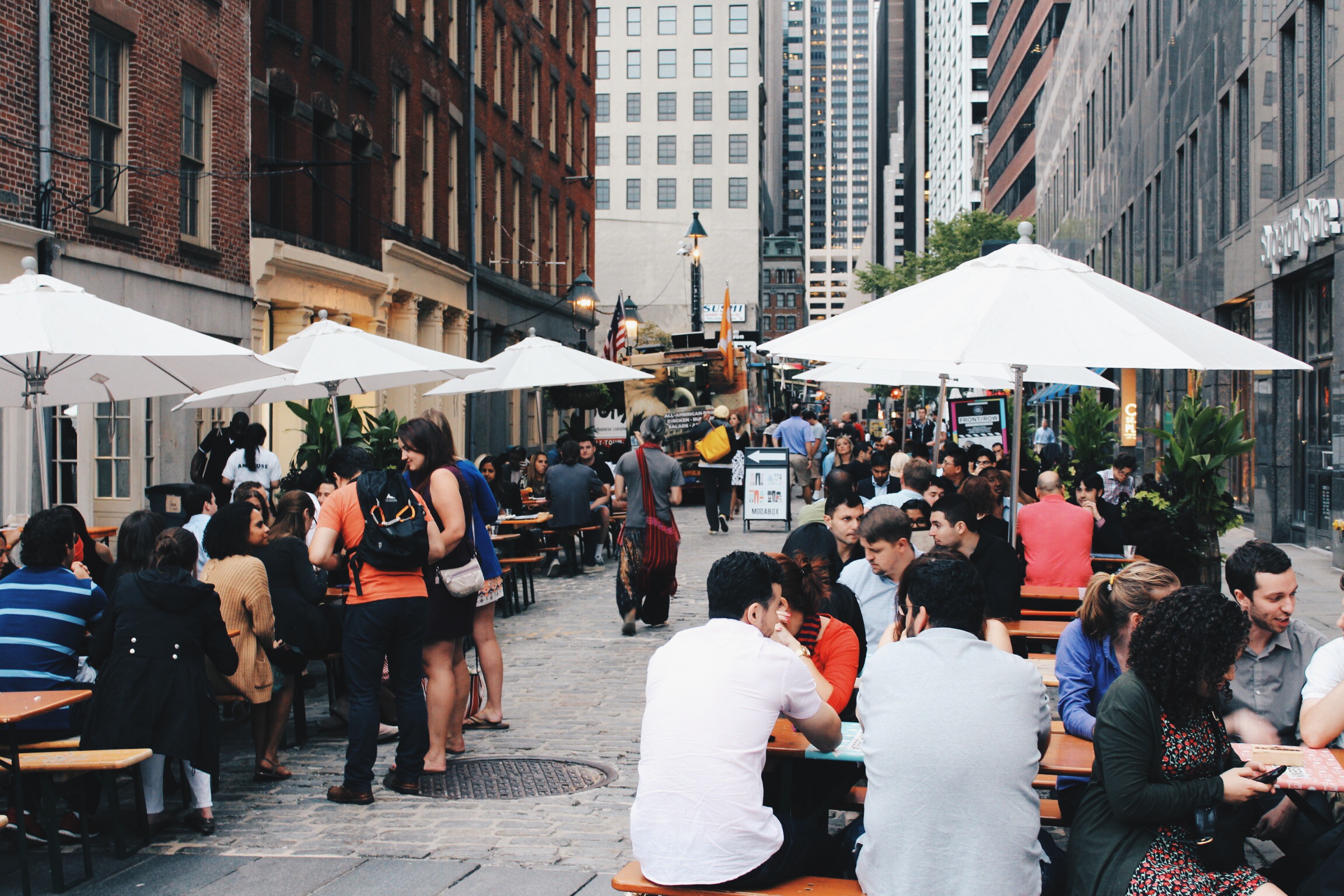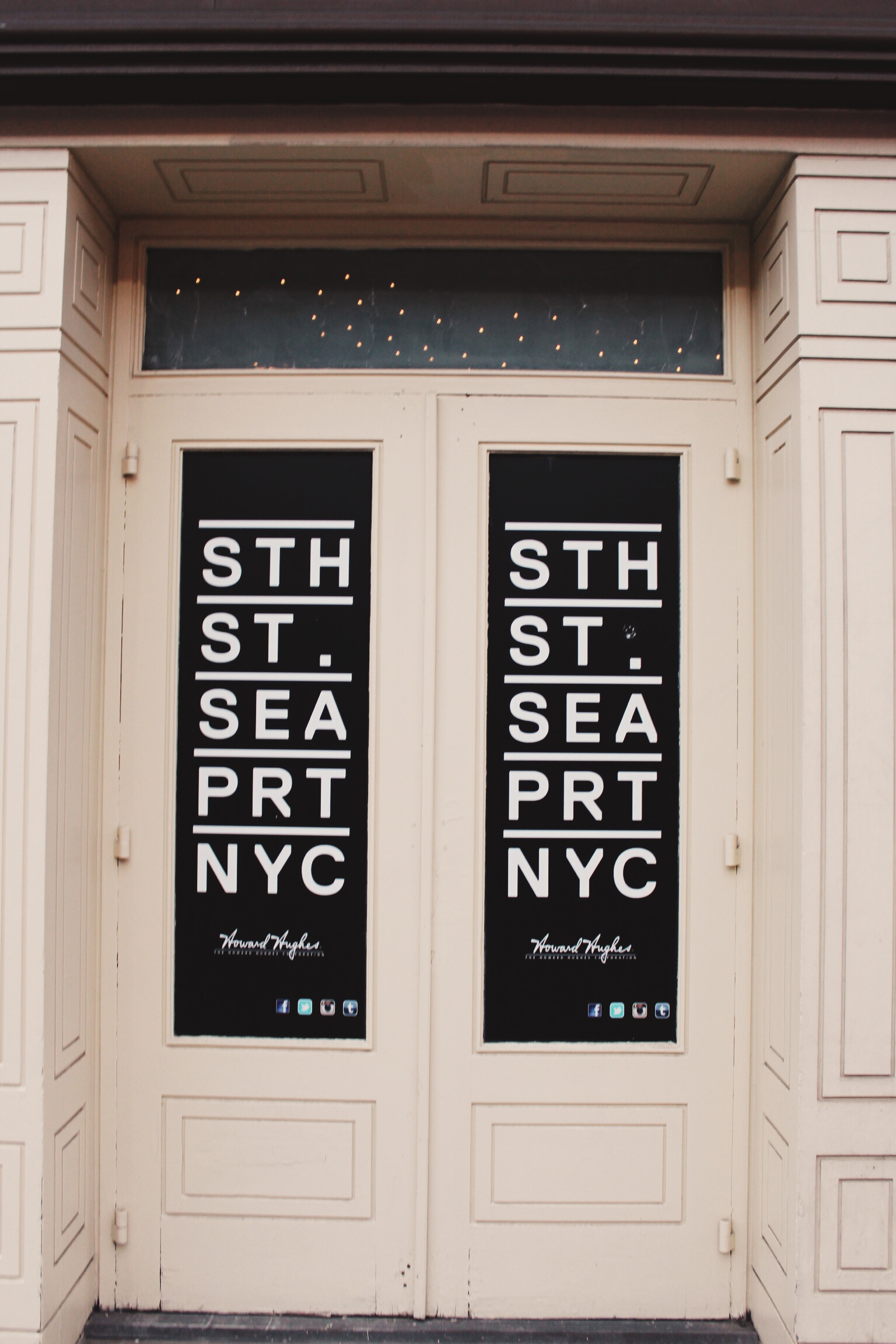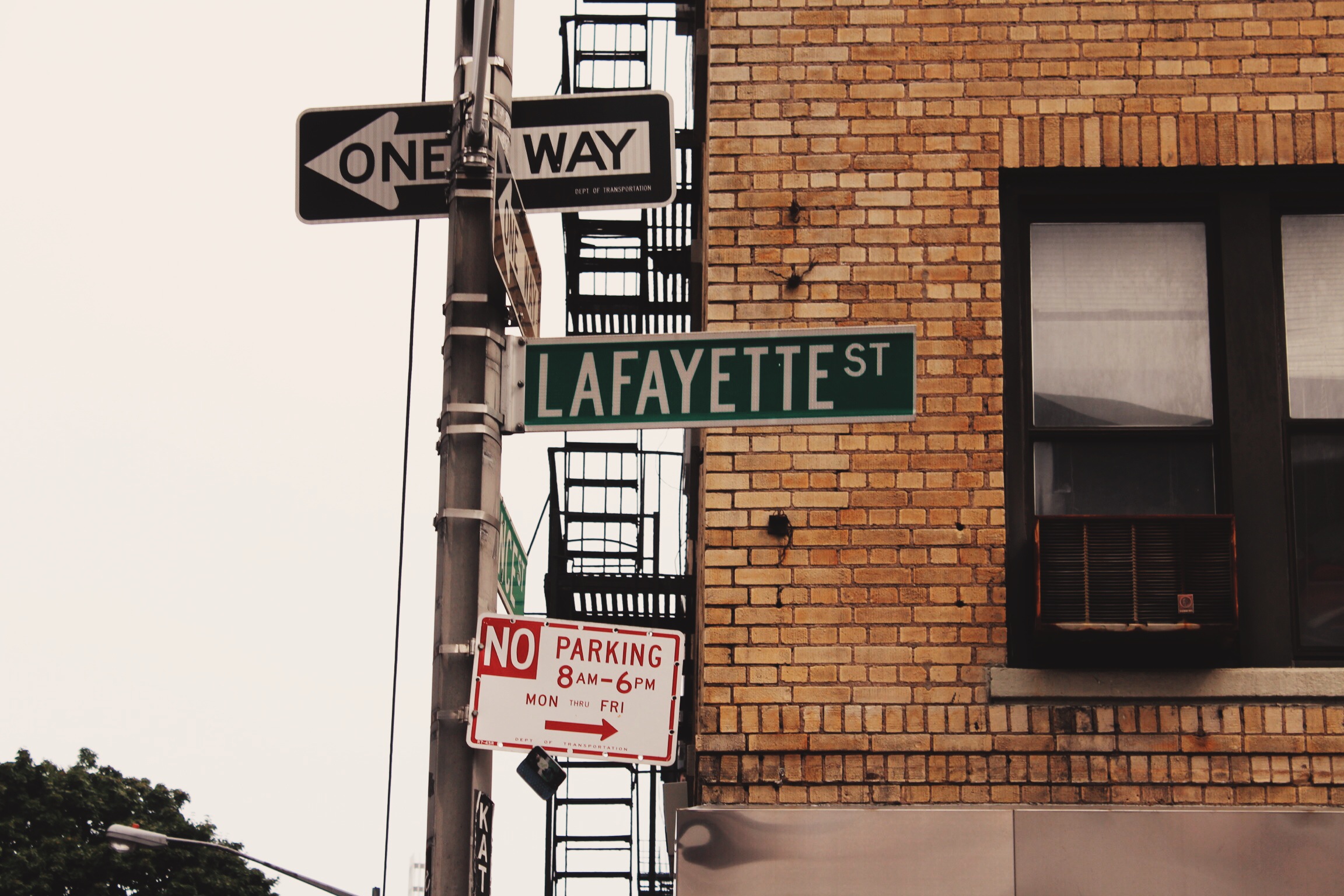 Central Park
You can easily spend an entire day in Central Park. We went to Whole Foods in Columbus Circle and picked up some treats for breakfast in the park. Although there are many beautiful areas of the park, my favourite, and our destination for breakfast, was The Mall in Central Park. There are so many beautiful things in Central Park, it was so easily to get lost in all the beauty (figuratively and literally!).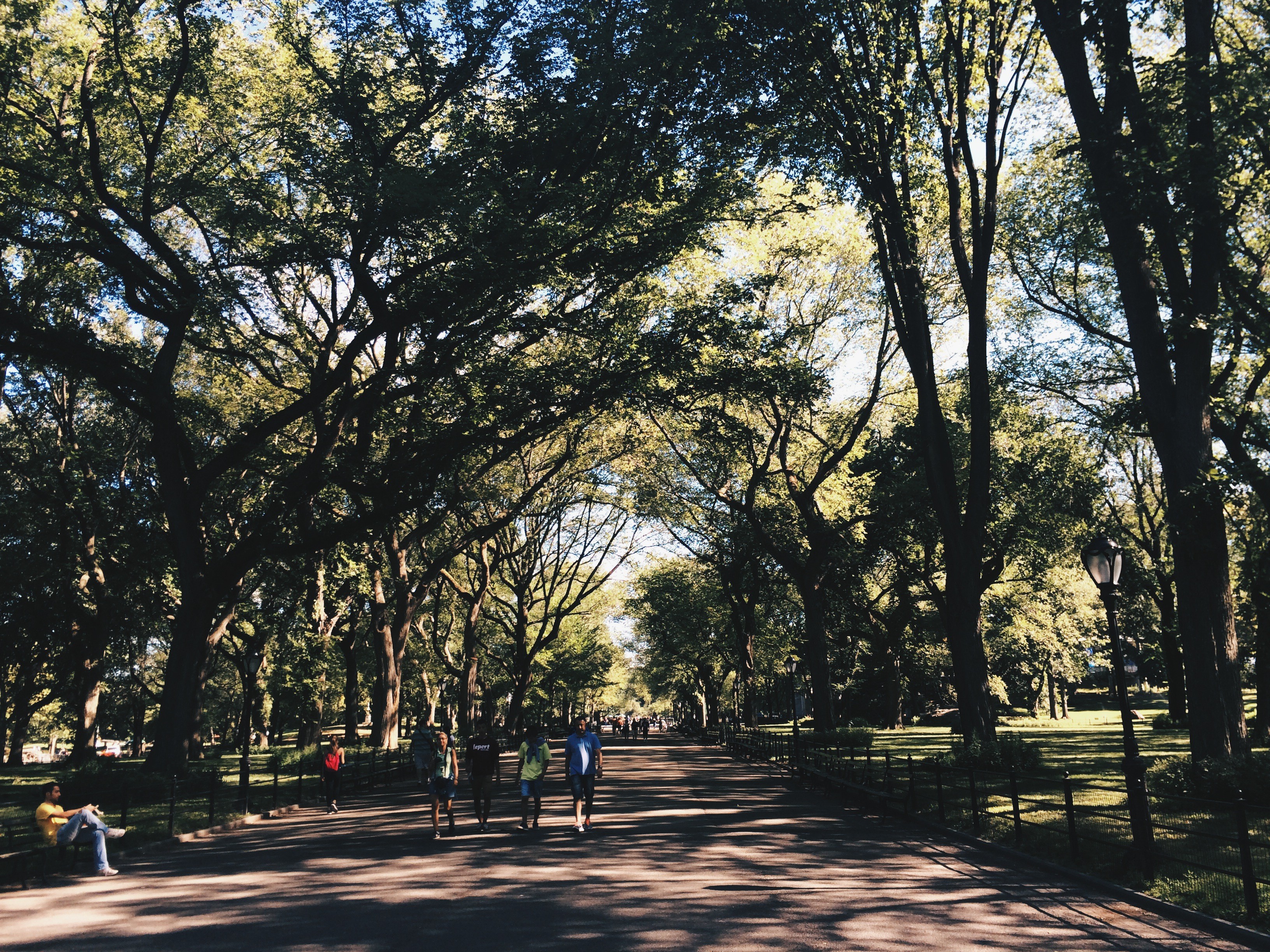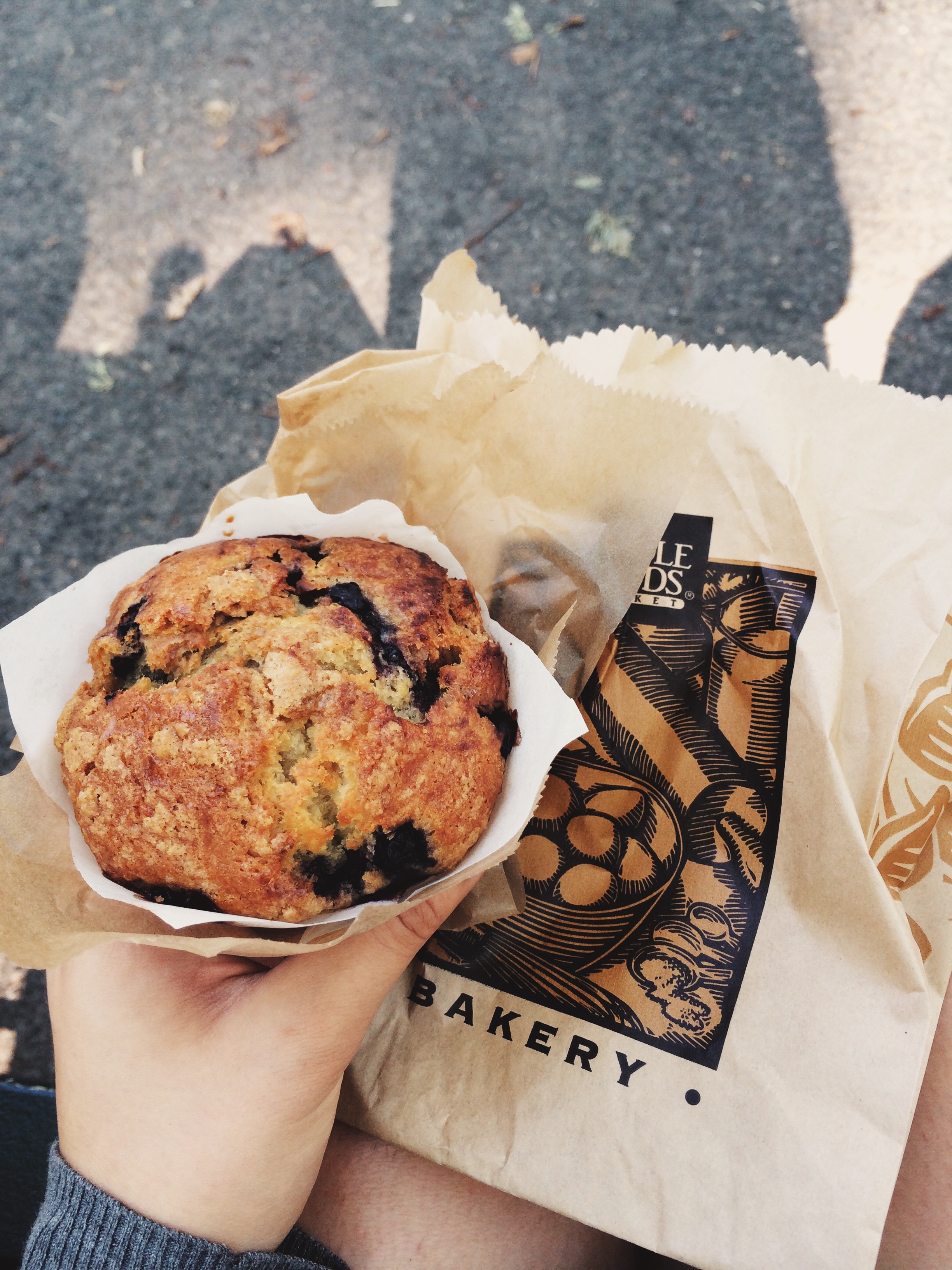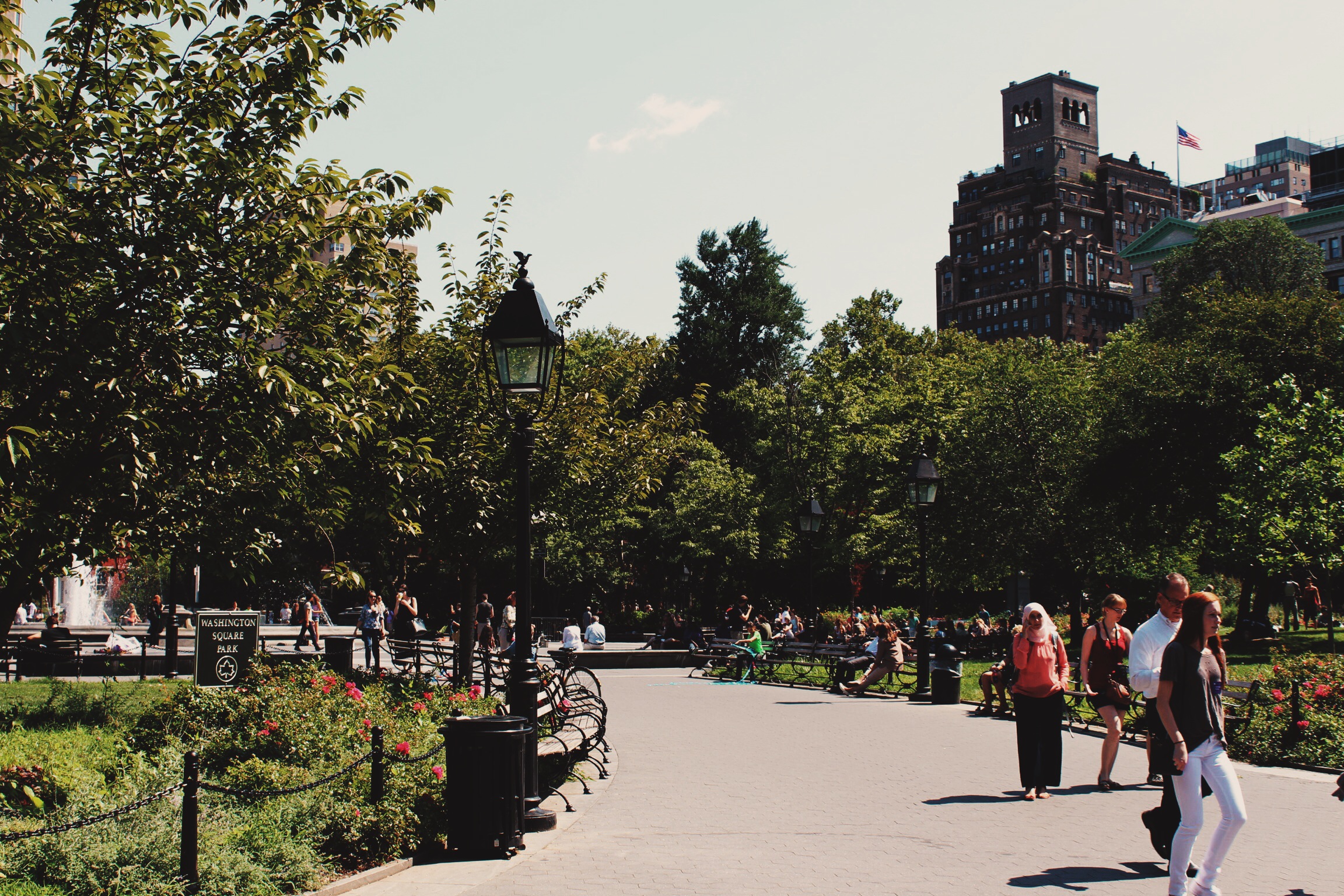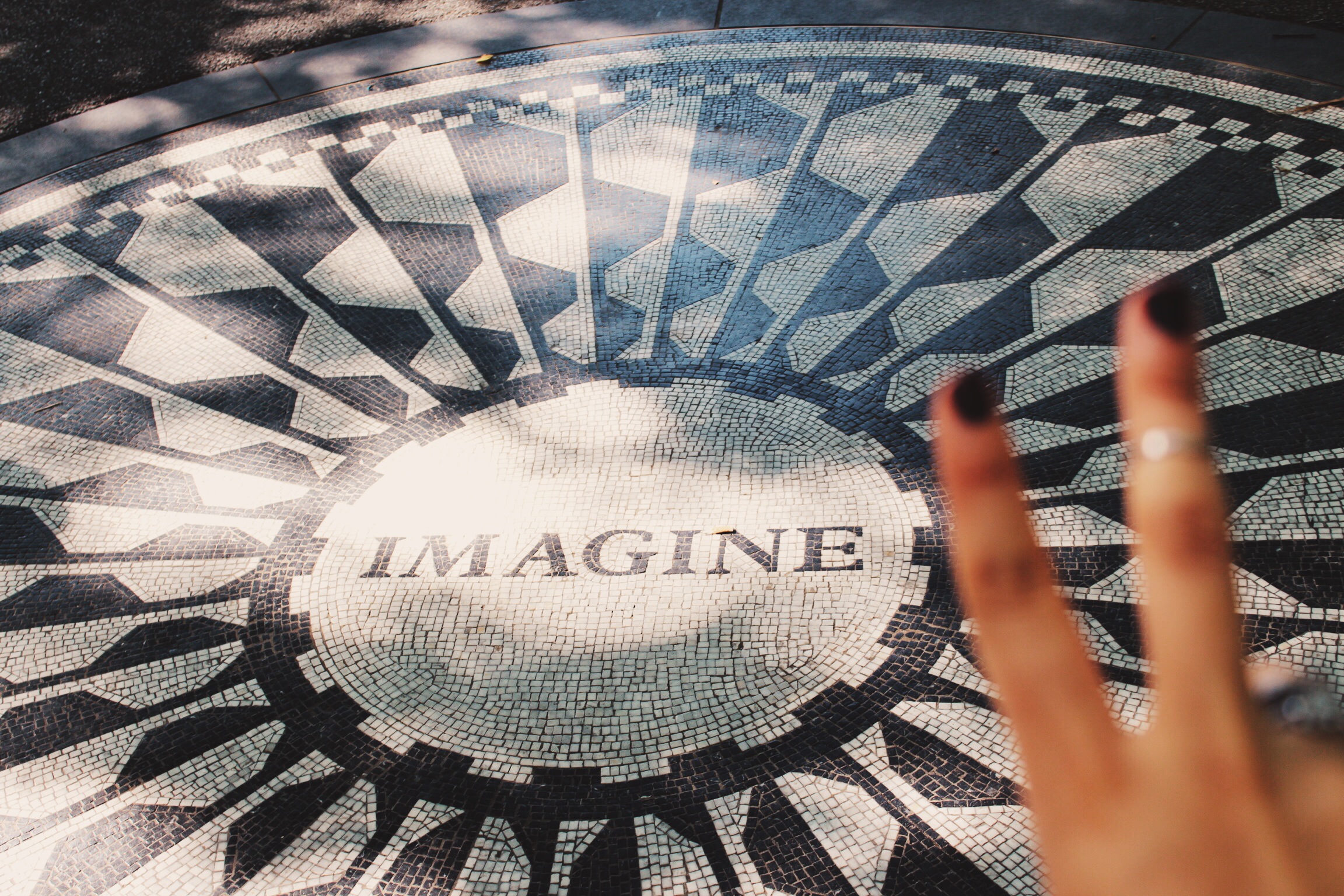 ---
September Playlist
Monday, September 8th, 2014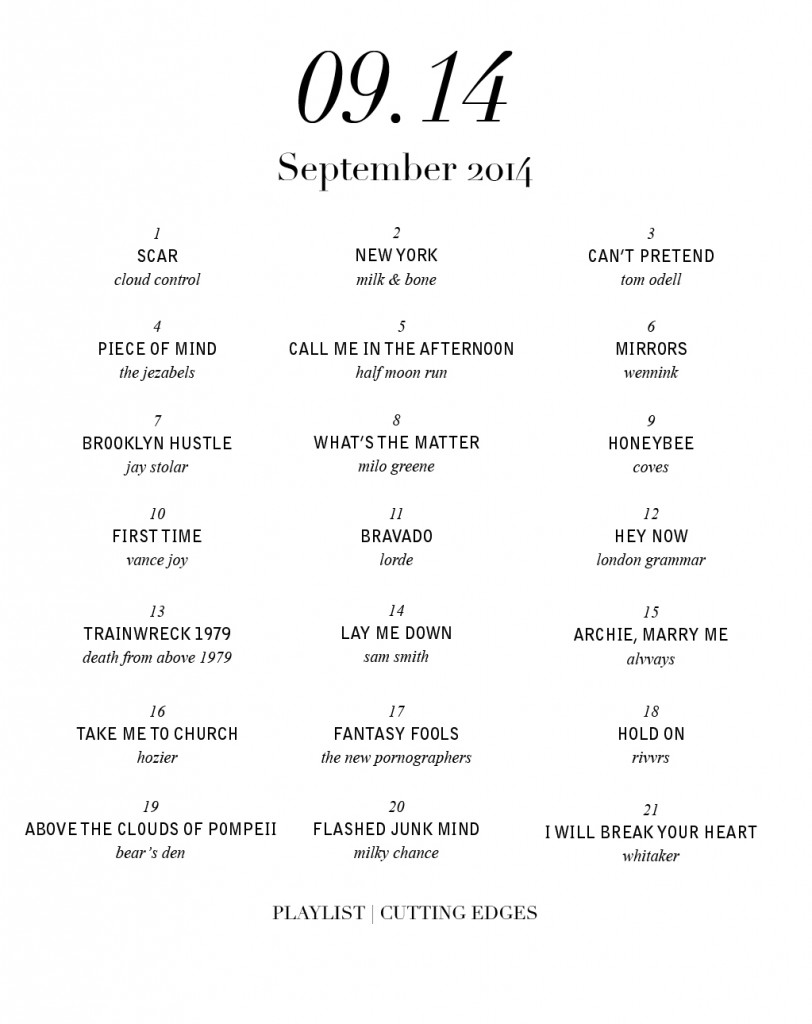 This playlist will guide you through the transition between summer and fall, when the weather cools down and the leaves start to change. The nights get longer and the days get shorter. Perfect for this eclectic mix of upbeat, party songs and mellow indie tracks. Enjoy!
---